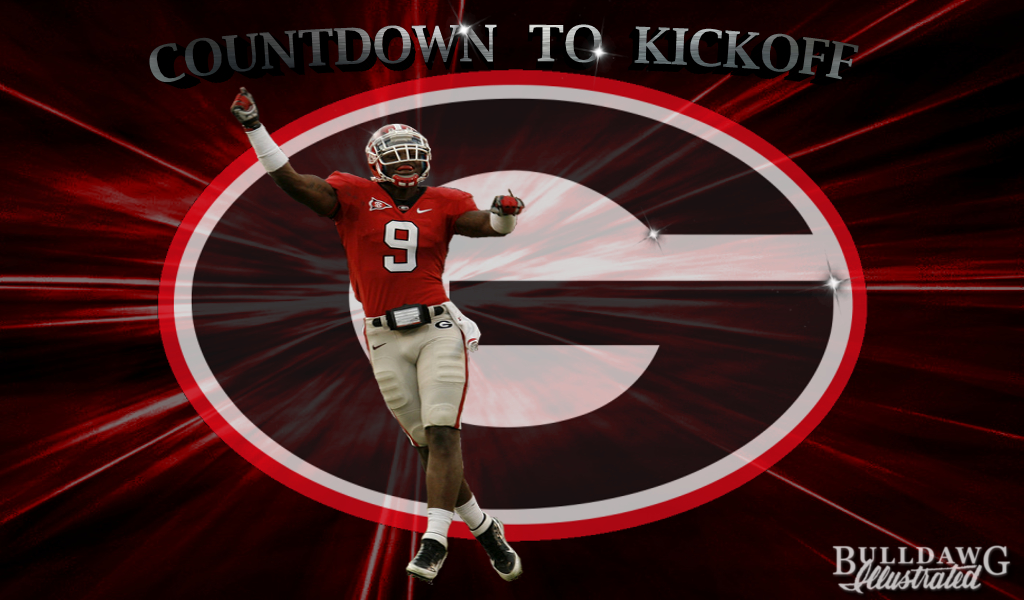 Dawg fans we have made it into the single digits counting down the days till Georgia kicks off their college football season and bringing us in at No.9 on Countdown to Kickoff 2016 is Alec Ogletree.


A member of the 2010 recruiting class for the University of Georgia, Alec Ogletree came out of Newnan, GA both a high school football and track star, and he was one of the top defensive prospects as an Under Armour All-American, Parade All-American, and USA Today All-First team player. He would play at strong safety as a freshman in 12 games, starting 5.


Ogletree would move to inside linebacker as a sophomore for the 2011 season, but he would suffer a broken foot in the Bulldawgs first game against Boise State during the first quarter. After missing the next six games, Ogletree would return for Halloween weekend against rival Florida. His biggest game of the season came in the Outback Bowl versus Michigan state where Ogletree would rack up 13 tackles including 2 for a loss and a sack.


No.9's junior season would start out under a dark cloud as he was suspended for the first four games due to a failed drug test, but he quickly put all that behind him when he got out of the doghouse and onto the field. In his first action back against Tennessee, he was a menace to the Volunteers making 14 stops. Ogletree would play in the remaining 9 games for Georgia, making 9 starts. After the dust settled on the 2012 season, the linebacker would total 111 tackles, 11.5 tackles for loss, and 3 sacks.


For his 3 year career at UGA, Alec Ogletree played in 30 games and made 22 starts, making 197 tackles (20 for a loss) and 6 sacks. He also had numerous quarterback pressures and pass breakups.




Ogletree would forgo his senior season at Georgia to declare for the 2013 NFL Draft, where he would go on to be drafted in the first round by the St. Louis as the 30th overall pick. In three seasons with the Rams, he has played in and started 36 games making 206 tackles, 3.5 sacks, 10 forced fumbles, and 3 interceptions. He missed most of last season with a broken leg but is looking to return to being an enforcer from his linebacker position.


If you ask many Dawg fans their thoughts on Alec Ogletree, they would probably tell you he was a talented young man who had a good college football career, but it could have been great, perhaps even legendary, if he had learned to stay out of trouble. Looking back on his time at Georgia, he would probably agree with those fans' sentiments. In an interview with the AJC, Ogletree stated, in so many words, that he wishes he could go back and change things.


"I just felt like I didn't have the career that I knew I could have at Georgia. I had a good career, and it was OK. But if I could I would do it all over again and change some of the stuff I was doing. Getting in trouble and all that stuff."


And what has he learned from his experiences?


"I definitely learned a bunch of life lessons," Ogletree said. "Stuff I did back then, it is behind me now, and it's about what you're doing now, and pushing forward. I just want to be a better person, and have a great career here. Leave all the off-field issues."


And the countdown continues. Go Dawgs!