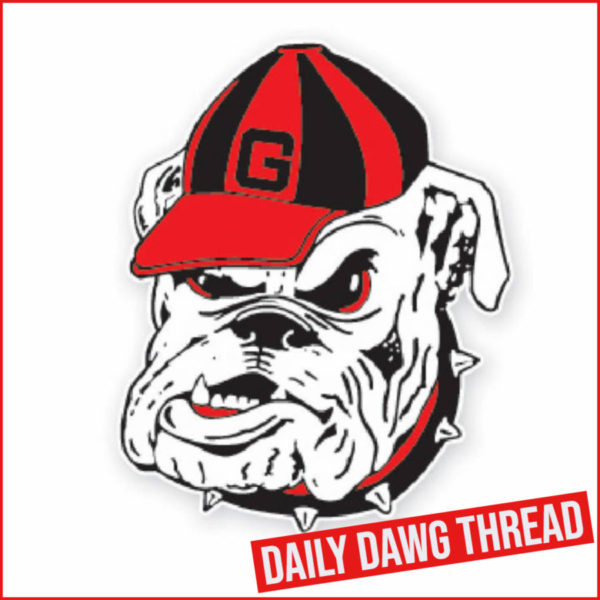 UGA has one five-star running back committed to the 2020 signing class in Buchanan High School, Clovis, CA Kendall Milton, and the Georgia coaching staff has offered and is still recruiting several uncommitted 2020 running back prospects like Daijun Edwards, Ashaad Johnson, and EJ Smith as well as one Peach State phenom, Tank Bigsby, who is currently committed to Auburn. One prospect that doesn't have an offer yet but could very well see one from Georgia is Dalton's Jahmyr Gibbs, who is currently committed to the Bulldogs' instate rival Georgia Tech.
Since the start of his senior season, programs around the country are starting to turn their eyes upon Dalton, GA and Gibbs. It is not as if the 2020 running back wasn't being recruited prior to then, he rushed for 1,431 yards and 20 touchdowns on 163 carries as a junior at Dalton last year, but as good as he was in 2018, Gibbs' performance this season so far is turning heads.
Gibbs has rushed for over 1,364 yards on 110 carries in just 5 games in 2019. He is averaging just over 272 yards per game and 12.4 yards per carry. Gibbs also has scored 24 touchdowns, which means he finding the end zone about every 4 to 5 carries.
At the time of this article, Gibbs has over 23 scholarship offers. Four of those have been since August 22 with the University of Southern California, Ohio State, Florida, and Ole Miss all extending scholarship offers to Gibbs.
Although Georgia hasn't offered Gibbs as of yet, he has been to Athens to visit UGA. Compared to the Notre Dame game, the Bulldogs' game against Murray State didn't feature as many prospects, but one in attendance was one Jahmyr Gibbs, who was invited by UGA to attend the Dawgs' first home game of the season.
Even though he has been committed to the Yellow Jackets since May 25th, if the Bulldogs' offer the Catamounts star, Tech may find it hard to hold on to Gibbs. Kirby Smart and his coaching staff have a knack for flipping prospects already committed to other programs.
You can watch Jahmyr Gibbs highlights by clicking on the videos below, but I highly recommend grabbing some popcorn before you do so.
Jahmyr Gibbs 2019 Senior Season Highlights so far…
Sr mid szn highlights
Jahmyr Gibbs 2018 Junior Season Highlights