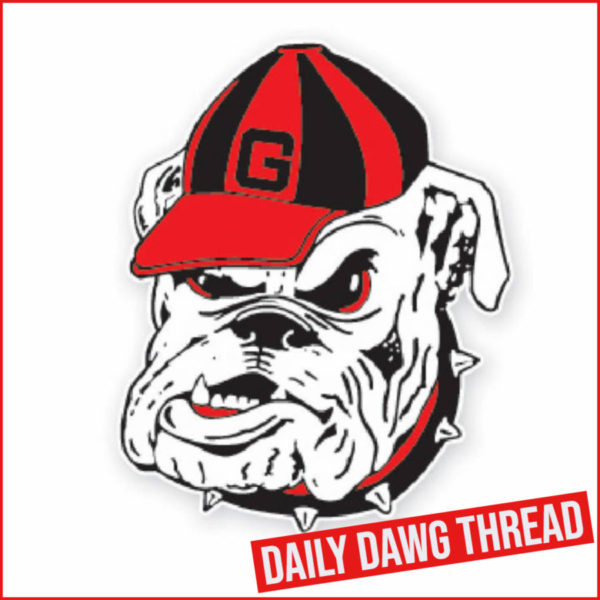 One of UGA's top targets for 2020 is Jordan Burch. The 6-foot-5 and 250 lbs rising senior is a consensus 5-star defensive end prospect by 247Sports as well as Rivals and ESPN. All three recruiting services have Burch as the top DE in this recruiting class, and he is considered the No. 1 player out of the state of South Carolina and the No. 1 player in the country by 247.
The reason for the buzz around Burch is that he is so athletic for his size. He not only plays on the defensive side of the ball for the Hammond High School Skyhawks but also lines up at RB on the offense. Last season, Burch had 62 tackles and 10 sacks on defense and on offense rushed for 680 yards and 21 touchdowns. He also has played varsity basketball.
Burch has been busy this year taking visits and going to camps. He has made several trips to Athens to visit the Dawgs with his two most recent being in April for the annual G-Day spring game and then again in May. He has also visited Clemson, South Carolina, and Burch's most recent visit was to Tuscaloosa with Alabama.
As we move ever closer to August and the start of football practices begin to wind up for high schools and colleges across the country, what does the recruiting race for Jordan Burch look like? At the moment, I think it is between Alabama, Clemson, Georgia, and South Carolina with the Tigers and Gamecocks being the top two at the moment. But you can never count out Kirby Smart and the Bulldawgs or Nick Saban and the Crimson Tide. If Kirby and his staff can pull Burch out of the Palmetto State from Clemson and South Carolina, it would be an understatement when I say it would be a huge recruiting coup for UGA.
Make sure to check out Jordan Burch's highlights by clicking on the videos below.