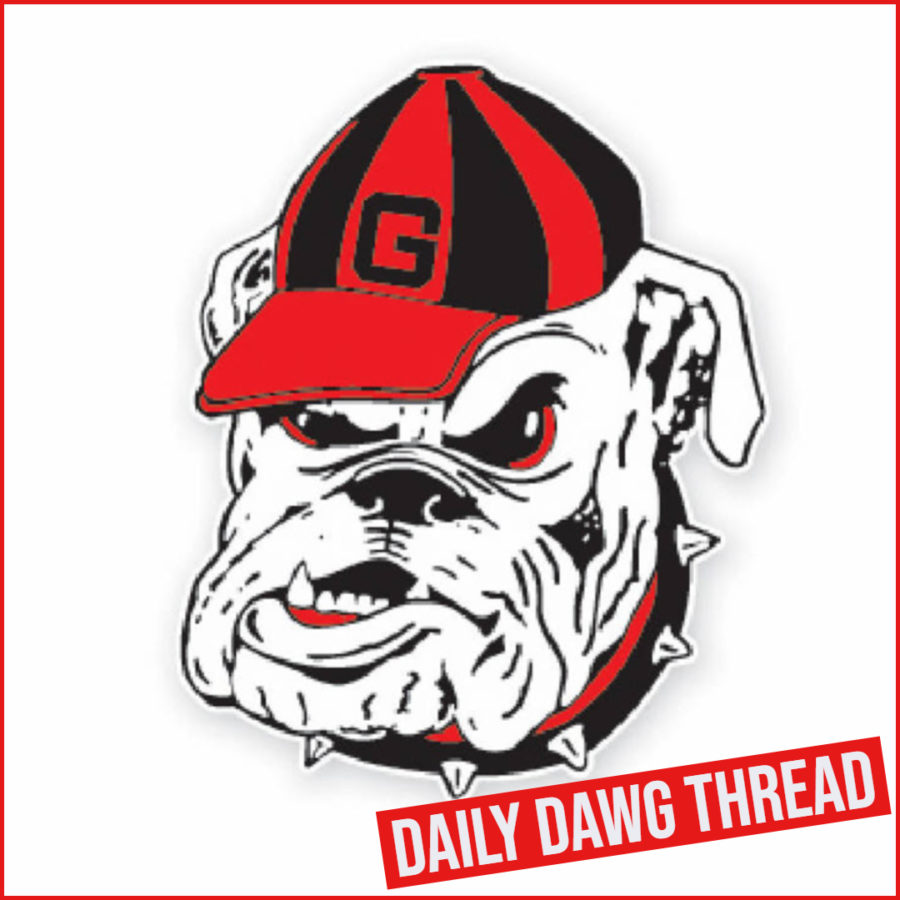 Daily Dawg Thread – 21June2019 – Another Georgia Football Commitment From The Class Of 2020 Coming On Friday? – By Matthew Hall
The Georgia Football program had a very good Thursday garnering a commitment from the #6 overall wide receiver in the nation for the Class of 2020 in 4-Star WR Marcus Rosemy of St. Thomas Aquinas in Fort Lauderdale, Florida.
With Rosemy's commitment finalized to Georgia, the Dawgs once again obtained a recruiting victory over University of Florida Head Coach Dan Mullen and the Gators program as the St. Thomas Aquinas' decision was between UGA and UF. His commitment is also another recruit from the "Sunshine State" that has ended up spurning the Gators to play for the Bulldogs in Athens. Rosemy is the second wide receiver that the Dawgs have landed in the current recruiting cycle joining 4-Star WR Justin Robinson of Eagle's Landing Christian in McDonough, Georgia. The Bulldogs now have 14 pledges to play for the "Red and Black" and still cling on to the #4 overall slot with respect to 247Sports Team Class Rankings. June has been a very productive month for UGA Head Coach Kirby Smart and the Georgia Football program as the Dawgs have received 4 commitments since the beginning of the month and there may be more to come before month's end. As a matter of fact, the Bulldogs may actually get its next commitment today as Class of 2020 3-Star ATH Corey Wren of John Curtis High School in New Orleans, Louisiana, is expected to make his decision at 7 P.M. CST.
Corey Wren is currently rated the #35 overall ATH and the #23 overall player in the state of Louisiana for the Class of 2020 per 247Sports Composite Rankings. If there be any drawback surrounding the potential recruit it would be in terms of his size and stature as Wren stands in at 5-9 and 170 pounds. Yet where the "Pelican State" prospect lacks in size he makes up for in elite speed and in his playmaking ability. Aside from his game on the gridiron, Wren is a track standout that logged 3 Junior season 100-meter times in the 10.4's and garnered 7 total sub-11.00 times. He is a two-time Louisiana Division I indoor 60-meter champion with his best time in that event coming in at a 6.80.
With Mecole Hardman now out of the picture for the Georgia Football program and others such as UGA WR Tyler Simmons slated to be out after the upcoming campaign, Wren is a prime target that would be more than a viable option to fill the slot position for the Georgia Bulldogs. As a Junior in 2018 on the gridiron for John Curtis High, the Louisiana ATH rushed for 886 yards on 82 carries and 10 rushing touchdowns. He further added 95 receiving yards on 7 receptions and 1 touchdown by way of punt return. Wren is shifty, elusive, and is very dangerous once given a crease to run through and in the open field. The 3-Star ATH is underrated in many respects and can be placed all around on the football field given the need to fill a spot as he plays running back, wide receiver, and on special teams. In many ways his style of play can be likened to the recently departed Hardman but also could draw many comparisons to former Georgia WR/ST star Isaiah McKenzie.
Wren's commitment and announcement, which as previously noted, will take place today at 7 P.M. CST. He is slated to be picking between the Arizona State, Houston and the Dawgs. He is currently a 90% lock to "Commit To The G" at this time among 10 different 247Sports Crystal Ball Predictions that have been made via 247Sports. A decision to pick Georgia and play for the Bulldogs would make sense as he could fill a critical offensive void and position for the future of the program in Athens. Stay tuned for more developments and tune in to find out if the Georgia Football program can land a second offensive tool and weapon for the future in as many days when Wren announces his decision at the appropriated time. Until then and as always, Go Dawgs!!!