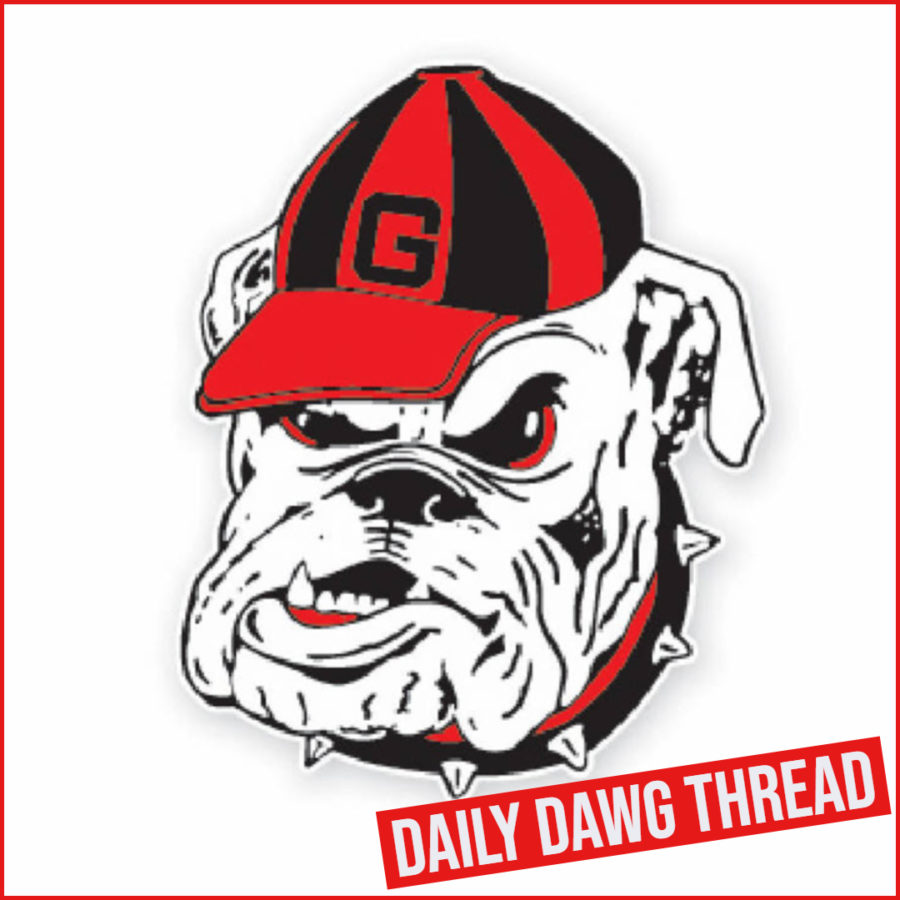 Daily Dawg Thread – 22June2019 – Class Of 2021 5-Star WR Chris Hilton – By Matthew Hall
The Georgia Football program has endured a very turbulent week consisting of both ups and downs. Starting off on a positive note, the Dawgs received a commitment on Thursday from Class of 2020 4-Star WR Marcus Rosemy of St. Thomas Aquinas in Fort Lauderdale, Florida. Riding high off of that commitment, it became known early on Friday that the Bulldogs had lost one of its most valuable returning players in WR Jeremiah Holloman who was dismissed from the team and the program based off of allegations of assault and battery dating back to an incident that occurred in April of 2018. Shortly thereafter, good news rang forth again as the "Red and Black" received a commitment from Class of 2020 3-Star ATH Corey Wren on Friday evening. The loss of Holloman is a big blow in terms of experience and offensive production and it is an unfortunate one to say the least. Given this news, the addition of Rosemy and Wren does at least provide some form of consolation for the future of the Dawgs at the wide receiver position and with their commitments it hems up UGA Wide Receivers Coach Cortez Hankton's core of recruits that play the position for the Class of 2020. While the wide receiver position appears finalized and firmly solid for the current recruiting cycle, Hankton and the rest of the Georgia coaching staff are still battling on for more elite receivers that fill the ranks of future recruiting classes. One of those prospective future wide receiver targets was recently a visitor to Athens for a tour of the campus, the athletic facilities, and some meetings with the UGA Football coaches to include Head Coach Kirby Smart. That target is Class of 2021 5-Star WR Chris Hilton of Zachary High School in Zachary, Louisiana.
Hilton is currently rated the #3 overall wide receiver and the #1 overall player in the state of Louisiana for the Class of 2021 per 247Sports Composite Rankings. The talented wide receiver has a nice athletic build with room for growth and development standing in at 5-11.5 and 170 pounds. Hilton has elite speed and posted a 4.45 time in the 40-yard dash as a Sophomore recently at the "The Opening Regional" that he attended this past March. It should be further noted that the versatile offensive playmaker also recorded a 36.40 vertical while in attendance there. Hilton is a flat-out athletic individual for his years and was a Louisiana Class 5A state champion high-jumper as a Freshman in May of 2018. On the gridiron, he possesses great body control and he can make adjustments to the location of the ball if and when necessary. He also appears to defy the laws of gravity when he is tasked to go up in the air to make a reception in the midst of defenders. The "Pelican State" prospect is a legitimate deep ball threat and he can leave defenders amiss whether it be downfield or in short route scenarios. As a Sophomore in 2018, Hilton recorded 542 yards on 30 receptions and 7 receiving touchdowns.
Hilton provided some information and insight on how his recent visit to Georgia went to UGASports.com.
"The atmosphere (made it special). The coaches and staff were really welcoming, and the academic part of it was nice. It's an all-around great school. (My favorite part was) getting to see the facilities they had and to hear about the different things they have to offer when it comes to academics."

Smart's Message To Hilton While In Attendance: "He likes what I do on the field, and he wants me there for another visit."

On Getting To Spend Time With UGA WR Coach Cortez Hankton (Fellow Louisiana Native) While In Attendance: "He is a great coach, and we have a great relationship. He could develop me in all aspects of the game, especially when it comes to football IQ."

Class Of 2021 5-Star Wide Receiver Chris Hilton On His Recent Visit To Georgia Per UGASports.com.
Chris Hilton appears to have enjoyed his recent visit to Athens and the "Cajun" connection with Hankton may play a pivotal role moving forward as it relates to his relationship and recruitment with the Georgia Football program. The Dawgs will not be without competition in its fight to land the #1 overall player from the state of Louisiana in the Class of 2021 though. Hilton currently has 17 offers of which many are from Power 5 programs to include the likes of LSU, Alabama, Florida, Mississippi State, and Texas A&M among others. Look for the Dawgs to stay in close and frequent contact with this talented wide receiver moving ahead as Smart, Hankton, and the rest of the Georgia coaching staff work to bring in elite talent at the wide receiver position for the offensive future of the program. Stay tuned for updates and new events as it relates to Hilton's relationship and his recruitment with the Bulldogs as they transpire, unfold, and come about. Until that time and as always, Go Dawgs!!!