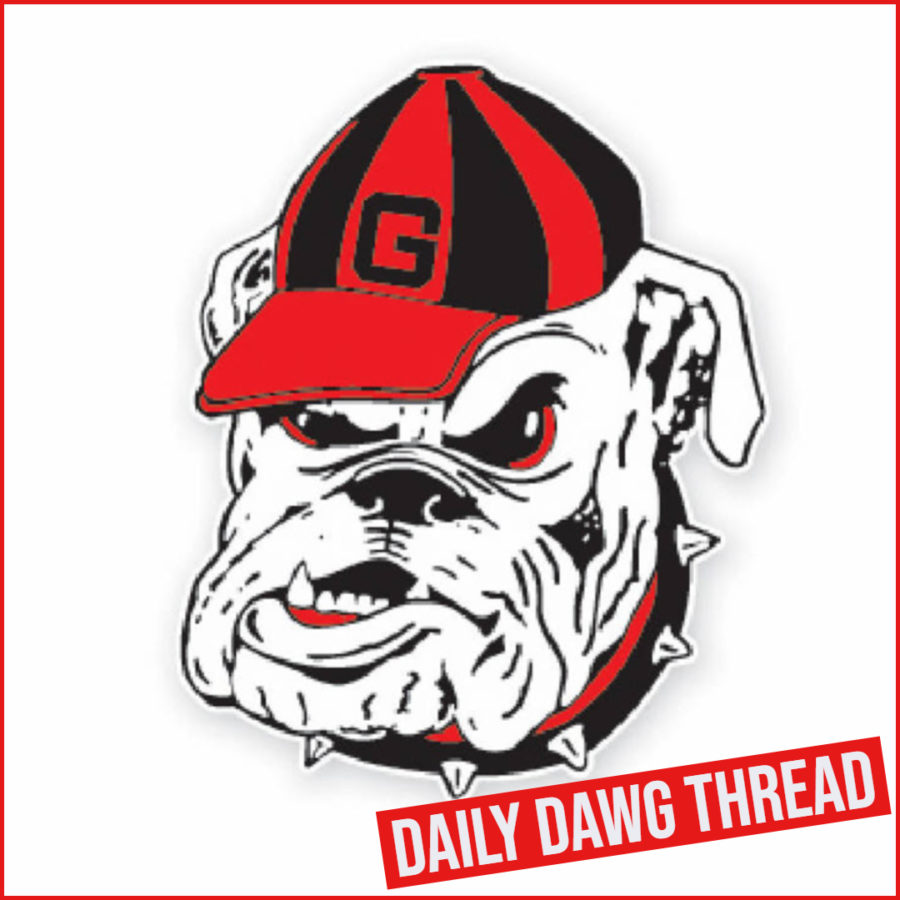 Yesterday, many Georgia Football fans had the idea that a new commitment announcement would come about in light of the fact that some prospects were in Athens visiting with the program and UGA Offensive Line Coach Sam Pittman. As fate would have it though, the exact opposite took place as Class of 2020 4-Star OG Akinola Ogunbiyi decommitted from the Georgia football program and announced his commitment to play football for Texas A&M.
As with any decommitment scenarios that take place in the world of recruiting, there will be a great deal of backlash thanks to the age of social media that now exists. Yet, Ogunbiyi's decision was not one made lightly and after an examination of the real reasoning for the move, one might be inclined to have a better understanding and even wish him well on his way out.
To better understand what led up to Ogunbiyi's decision, it would be prudent and proper to provide an overview of some of the facts and events that have taken place over the duration of the last year. For starters, Ogunbiyi's "flip" to Texas A&M is not the first time that the talented offensive guard has been committed to the Aggies. He initially committed to the Texas A&M program on June 2, 2018, after being primarily recruited by Jeff Banks who thereafter left to take a position with the Alabama Crimson Tide. Upon Bank's departure, Ogunbiyi decided to look around and consider other programs. On March 7, 2019, he announced his decommitment from the Aggies and then took part in an official visit with the University of Oklahoma and two visits with the University of Georgia. His decision to commit to the Georgia football program came on April 20, 2019. Fast forward to yesterday and Ogunbiyi is right back at the same place where it all started with Texas A&M.
All of the aforementioned appears to be the actions of one who is just toying with programs and of one who is unsure of where he really wants to play. However, what many people do not know or what they may be unaware of is that Ogunbiyi's mother is sick and she has been since March of 2018 after suffering a stroke. Thus, the Texas high school football product had made all of the previously mentioned decisions, aside from trying to handle the daily affairs that no one is exempt from in this life, while he mother was ill. Under the presumption that his mother's health would rebound, Ogunbiyi marched on with the recruitment process. After his announcement to become a Dawg at this year's G-Day game he was an ardent supporter for all things Georgia related. Even while doing so, his mother's health weighed heavily on the 4-Star OG's mind. Jeff Sentell of DawgNation spoke with Ogunbiyi about his decision to "flip" back to Texas A&M and the reasons why as seen in the excerpt provided below.
"This decision was bigger than football my Mom had a stroke back in March 2018," Ogunbiyi said. "It has been weighing on me.


His mother has not made the gains he wanted to see that would make him comfortable with moving a time zone away to play college ball in Georgia.


"Not much improvement has been made since," Ogunbiyi told DawgNation.


Ogunbiyi, who was quickly becoming a favorite among fans in this class, expressed a sincere message for DawgNation.


"Just let them know no love was lost for Georgia," he said. "I loved it there and I loved the staff I just had to make the best decision for my Mom."

Class Of 2020 4-Star OG Akinola Ogunbiyi On His Decision To "Flip" From The Georgia Football Program Back To Texas A&M Via Jeff Sentell/DawgNation.
Ogunbiyi's decision was one that any good son would have made when considering the health and the life of a sick mother in play. At the end of the day, the game of football is just that: a game. One's family and the health of its members supersedes any game. While there were high hopes to have Ogunbiyi on the offensive line for the Georgia Bulldogs, one could hardly blame him for making the decision to become an Aggie so that he can be close to his mother, care for her, and make it easier for her and other family members to be able to attend games to see him play.
Some potential football prospects teeter-tot and play games with respect to their recruitment as if potential college football programs are toys. Ogunbiyi's seesaw process in regards to his recruitment should not have to endure ill-will as a result of a decision made with his mother's health at the forefront of reasoning.
Even with the news of Ogunbiyi's decommitment from the Dawgs on Sunday, the program did play host to a couple of other prospective offensive linemen targets in Athens yesterday. Class of 2021 4-Star OT Donovan Jackson and Class of 2020 4-Star OC Sedrick Van Pran were both present and in attendance at Georgia to spend some time with Pittman and company. The program is also still in the running for Class of 2020 4-Star OG Andrew Raym. One would expect that Pittman and the Dawgs will at least land Van Pran Or Raym if not both of them. Stayed tuned for more Georgia Football recruiting news and information as it develops, unfolds, and transpires. Until then and as always, Go Dawgs!!!