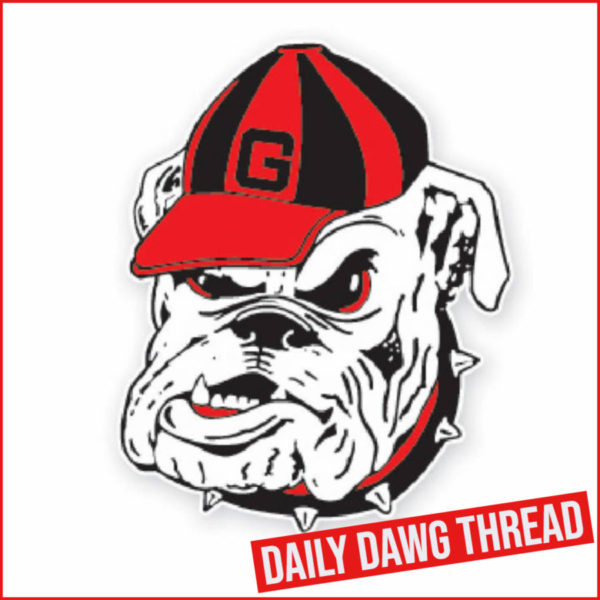 ---
BASEBALL: Dawgs Take Florida Series with 6-1 Friday Win
The 23rd-ranked Georgia Bulldogs defeated the 16th-ranked Florida Gators 6-1 Friday to clinch an SEC series in front of 3,671 spectators at Foley Field.
"I thought the key to the game was the bases-loaded, nobody out jam in the top of the sixth," said Georgia's Ike Cousins head baseball coach Scott Stricklin. "Jonathan Cannon pitched out of it. That's the crazy thing. He didn't have his best stuff today and threw six shutout innings against one of the best offensive teams in the country."
Cannon, who leads the SEC with 47.1 innings, improved to 6-1 and lowered his ERA to 1.71 with 46 strikeouts and just three walks. Georgia's (21-6, 5-3 SEC) offense was led by sophomore Parks Harber. as he went 3-4 with three RBIs, coming off of a key home run in Thursday night's contest. Florida sophomore flamethrower Brandon Sproat, who hit 100 miles per hour multiple times, dropped to 3-3, allowing three runs on eight hits in six innings. He had a shutout until the sixth inning.
Watch a fullscreen slideshow
HERE.
Following back-to-back two-out singles from Chaney Rogers and Harber in the second, sophomore Fernando Gonzalez singled off of the second base umpire. Rogers could not advance home due to the ball being declared dead. Former Gator Cory Acton was called out on strikes with the bases loaded to end the Bulldog threat. Stricklin was ejected from the game by the home plate umpire after the inning.
After a quiet third and fourth innings, Florida had runners on first and second with one out in the top of the fifth before Cannon struck out SEC home run leader Jud Fabian. The Gators were also in business in the top of the sixth with the bases loaded and no outs. Redshirt senior Josh McAllister dove to his left and threw a runner out at the plate to get the first out for the Bulldogs. Cannon stymied the next two Florida hitters to get out of another jam, and the game remained scoreless.
Sophomore Corey Collins was hit by a pitch with a 1-2 count in the bottom half of the inning and would advance to second after a Connor Tate single to left field. Junior Buddy Floyd would pinch run for Collins and score following a squeeze bunt by Rogers. The Bulldogs rallied for two more runs in the inning after Harber lined a double to the warning track in left field. Senior right-hander Jack Gowen took over in the seventh inning and pitched the final three innings for his third save. Cannon threw six scoreless innings and allowed five hits, two walks, one hit batter and three strikeouts.
Gowen quickly ran into trouble in the seventh as the Gators put runners on second and third with one out. Sophomore Sterlin Thompson flew out to Connor Tate in left field. Sophomore Mac Guscette tagged up on the play and was thrown out at home following a perfectly-executed relay from Tate to McAllister to Gonzalez. The play highlighted stellar defensive work from the Bulldogs all night.
Sproat exited the game following the sixth inning and was replaced by freshman Philip Abner. He pitched a perfect seventh inning with a strikeout and would be replaced by sophomore Nick Ficarrotta.
Gowen remained in the game in the eighth inning and allowed a leadoff home run from sophomore Wyatt Langford to make the game 3-1.
The Bulldogs responded in their half of the inning after a two-RBI double from Gonzalez. Georgia tacked on another later in the inning to make it a 6-1 ballgame.
Georgia will aim for a series sweep Saturday with first pitch is slated for 2 p.m. Prior to the game, Georgia will have its annual Lettermen's Day recognition.
Quick Hits
•Today marks the 291st meeting between the Bulldogs and Gators – Florida owns a 189-99-2 advantage over Georgia in the series.
•Johnathan Canon issues his first true walk of the season in 42.2 innings of work. His only other walk was an intentional one against Georgia Tech.
•Graduate Connor Tate extended his hitting streak to eight games with a sixth-inning single.
•Senior Ben Anderson extend his on-base streak to 25 games following a third-inning single.
---
WTENNIS: Georgia Defeats Missouri 6-1
The 10th-ranked University of Georgia women's tennis team defeated the Missouri Tigers 6-1 Friday afternoon, in Southeastern Conference action.
"We were encouraged by our doubles play today," said Georgia associate head coach Drake Bernstein. "We worked on some details yesterday and we're really happy to see it translate. Mai did a terrific job coming in and getting her first dual match singles win today, and Lea played a complete match against a tough, tricky opponent. It is great to see Lea enjoying the battle and digging her feet into these matches week in and week out."
In doubles, Georgia (12-3, 7-1 SEC) swept Missouri (6-15, 1-7 SEC). The freshmen duo and 47th-ranked pair of Mell Reasco and Dasha Vidmanova cruised to a 6-1 victory over Emelie Schwarte and Elys Ventura, earning the first win of the day in doubles. After jumping out to an early 3-0 lead, freshman Guillermina Grant and graduate Meg Kowalski outlasted Missouri's Ellie Wright and Romary Cardenas to win 6-4 and clinch the doubles point.
In singles play, the Bulldogs earned wins from No. 21 Reasco, No. 27 Lea Ma, No. 40 Vidmanova, Coppoc and Mai Nirundorn. Vidmanova Cruised to a 6-2, 6-0 win over Elys Ventura to earn the first win of the day for the Bulldogs. She is a team-best 13-2 on the dual season, including 12-1 in straight-set matches. Vidmanova was quickly followed by Coppoc and Ma who finished simultaneously. Coppoc earned a 6-3, 6-3 win over Emelie Schwarte, while Ma defeated Bronte Murgett 6-2, 6-3 to clinch the match for Georgia.
While playing the match out, Reasco topped Ellie Wright 6-4, 6-2. Reasco has a team-high 21-7 mark on the season. The final win of the day came from Nirundorn, in her collegiate outdoor singles debut. Nirundorn, a freshman from Bangkok, Thailand, defeated Missouri's Romary Cardenas 6-1, 6-4 on a thrilling minute-long rally. Kowalski dropped the only match off the day for the Bulldogs. She fell to Gabriela Martinez 6-4, 2-6 (10-1).
Next up, the Bulldogs trek to Fayetteville, Arkansas to face the Arkansas Razorbacks on Sunday, April 3 at 1 p.m.
Keep up with all the latest news and information on the Bulldogs by following UGA Women's Tennis on Twitter @UGAWomensTennis, on Instagram @UGAWomensTennis, and on Facebook @GeorgiaWomensTennis or check out information online at georgiadogs.com.
Singles Results
1. #27 Lea Ma (UGA) def. Bronte Murgett (MIZ) 6-2, 6-3
2. #21 Mell Reasco (UGA) def. Ellie Wright (MIZ) 6-4, 6-2
3. #40 Dasha Vidmanova (UGA) def. Elys Ventura (MIZ) 6-2, 6-0
4. Morgan Coppoc (UGA) def. Emelie Schwarte (MIZ) 6-3, 6-3
5. Gabriela Martinez (MIZ) def. #71 Meg Kowalski (UGA) 6-4, 2-6 (10-1)
6. Mai Nirundorn (UGA) def. Romary Cardenas (MIZ) 6-1, 6-4
Doubles Results
1. Gabriela Martinez/Bronte Murgett (MIZ) vs. #12 Morgan Coppoc/Ania Hertel (UGA) 4-4, unfinished
2. #47 Dasha Vidmanova/Mell Reasco (UGA) def. Emelie Schwarte/Elys Ventura (MIZ) 6-1
3. Meg Kowalski/Guillermina Grant (UGA) def. Ellie Wright/Romary Cardenas (MIZ) 6-4
---
MTENNIS: Dawgs Blank Ole Miss
The Georgia men's tennis program rolled to a 4-0 win over the Ole Miss Rebels on Friday evening in Oxford, Mississippi.
On his birthday graduate transfer Tristan McCormick clinched the match for the No.9-ranked Bulldogs over the No.43-ranked Rebels on court three for his best present of the day.
In doubles, Georgia's duo of No.26-ranked seniors Trent Bryde and Philip Henning got to work quick with a 6-3 win over Jan Soren Hain and Simon Junk. After being tied 2-2 the No.53-ranked doubles pair of senior Blake Croyder and junior Erik Grevelius won two back-to-back games to go up 4-2 over Nikola Slavic and John Hallquist Lithen. Croyder and Grevelius eventually won 6-4 to secure the doubles point for the Bulldogs. Croyder and Grevelius advance to 19-7 overall, 14-4 in the dual season, 7-1 against conference opponents and extend their win streak to six.
The No.65-ranked graduate transfer tandem of Hamish Stewart and Tristan McCormick's match against the No.12-ranked duo in Finn Reynolds and Lukas Engelhardt was left unfished with Georgia on top 5-3.
The Bulldogs kept the momentum going in the singles competition going up on four out of the six courts early in the first set. Georgia eventually grabbed five first set wins. No.76-ranked Henning cruised to a 6-2, 6-1 win over No.110-ranked Reynolds on court two to extend the Bulldogs' lead to 2-0.
Georgia then went up 3-0 with No.17-ranked Stewart's victory over No.36-ranked Slavic, 6-1, 6-2 on No.1. Stewart is now 22-11 overall, 14-5 in the dual season, 5-3 against conference opponents and 13-7 against nationally-ranked opponents.
McCormick sealed the deal for the Bulldogs after being down 2-3 early in the first set. No.32-ranked McCormick clinched the match with a 6-4, 6-0 win over Hallquist Lithen. McCormick leaves Oxford, Mississippi 17-5 overall, 14-3 in the dual season and 6-1 against conference opponents.
Georgia will return to Athens, Georgia to play it's first home match in two weeks against No.38 LSU on Sunday, April 3 at 1 p.m. ET.
---
SOFTBALL: #15/18 Georgia (4-2) at #4/4 Alabama (6-3) This Weekend
Dates: April 2-4, 2022
First Pitch Times:
Saturday – 4:30 p.m., EDT
Sunday – 4 p.m., EDT
Monday – 7 p.m., EDT
Location: Tuscaloosa, Ala.
Stadium: Rhoads Softball Stadium
Media Information
TV: ESPN2 (Saturday) // SEC Network (Sunday, Monday)
Play-by-play: Beth Mowins
Analysis: Michele Smith
Streaming: ESPN.com // ESPN app
The 15th-ranked Georgia softball team travels to Tuscaloosa for a three-game series at No. 4 Alabama this weekend. The series kicks off Saturday at 4:30 p.m. on ESPN2. Sunday's 4 p.m. game and Monday's 7 p.m. primetime game will air on SEC Network live from Rhoads Stadium.
Follow the Bulldogs
» All three games of the Alabama series will air nationally on the networks of ESPN. Saturday's series opener will air on ESPN2. Sunday and Monday's games will both air on SEC Network. Beth Mowins (play-by-play) and Michele Smith (analyst) will be on the call.
» All three games can be streamed live on ESPN.com and the ESPN app.
Series History
» Georgia trails the all-time series 20-48
» The Bulldogs are 7-25 all-time in Tuscaloosa
» Georgia will look to snap an eight-game losing skid to the Tide; Georgia has been swept in back-to-back series in 2019 (away) and 2021 (home) with an SEC Tournament matchup in between in College Station, Texas in 2019
» Georgia has never won a three-game series in Tuscaloosa
A Look at What's Ahead
Georgia will return to Athens the next weekend for a three-game series against No. 13 Tennessee. The series begins Friday, April 8 under the lights of Jack Turner Stadium. The first 500 fans receive a Alex Hugo bobblehead at Friday night's game. Saturday and Sunday's games will both be afternoon contests.
---
Jump To Comments