Jump To Top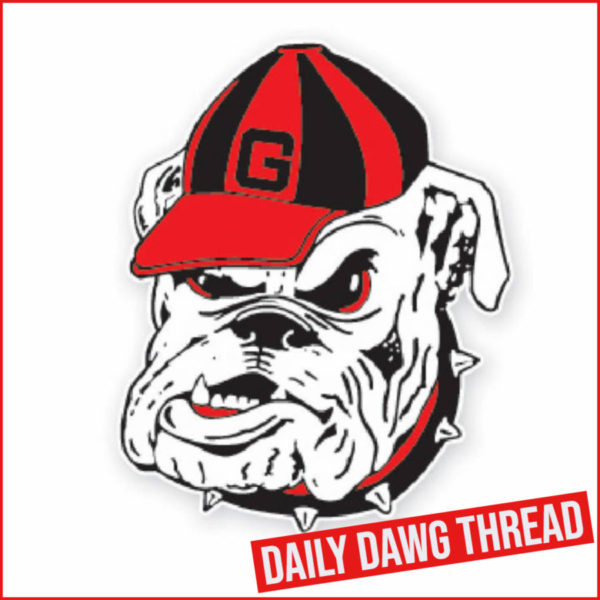 Baseball: Dawgs defeat Razorbacks 6-5 in series opener
The University of Georgia baseball team defeated the No. 5 Arkansas Razorbacks, 6-5, in the series opener on Thursday evening at Foley Field before 2,934 spectators.
"We are fighting," Georgia's Ike Cousins head baseball coach Scott Stricklin said. "There is no quit in this team. They know where we are. We talked about the conversation we are in right now is a conversation we don't like, and we need to change that conversation. We change it by the way that we play. We are playing better. We are trending in the right way, but now we have to win the series. It's not about playing well and almost winning, we got to win the series. We put ourselves in a good spot – this is a top five team in the country, so they'll be ready to play well tomorrow. We need to continue to play well to try to win the series."
Arkansas (30-8, 11-5 SEC) grabbed a 2-0 lead in the first with an RBI double from Peyton Stovall and a run-scoring single off the bat of Ben McLaughlin. Georgia freshman starter Kolten Smith, who was working on a pitch count, provided four innings and allowed a pair of runs on three hits with three strikeouts for the victory to move to 2-1 on the year. Junior Luke Wagner followed and contributed three innings and allowed just one run on four hits with two strikeouts.
The Bulldogs (21-17, 5-11 SEC) answered back with five runs in the third. Graduate Ben Anderson sent a leadoff single to right field, and redshirt freshman Charlie Condon extended his on-base streak to 37 games with a single. Junior Parks Harber came into the box and singled to center field to score Anderson. With Condon on third, junior Sebastian Murillo drew a walk, and a passed ball from Arkansas allowed Condon to score. With two runners on, junior Fernando Gonzalez stepped to the plate and cranked his third home run of the season, giving Georgia the advantage that would hold up the remainder of the contest.
"It changed the game, ultimately," Gonzalez said. "When you're playing a team like that, or any team in the SEC, you want the big plays. You want the momentum back into your dugout. It's going to make a difference at the end of the game."
The Razorbacks cut Georgia's lead to three with a sacrifice fly by Caleb Cali to score Kendall Diggs in the sixth. Arkansas added another run in the eighth with an RBI single to trim the score to 6-4. The drama came in the eighth as the Razorbacks loaded the bases off freshman right-hander Leighton Finley, and he came back with three consecutive strikeouts to maintain the lead.
Arkansas pulled to within one in the ninth before graduate right-hander Dalton Rhadans retired the side for his third save to give Georgia's 6-5 win. Thursday's victory marked Georgia's second straight one-run victory of the week after edging Clemson 5-4 in a road contest on Tuesday. Arkansas' starter Hunter Hollan took the loss after tossing five innings and allowing six runs off seven hits with five walks.
Game two of the series will be played on Friday, with first pitch at 6:02 p.m. The game will be live on SEC Network+ and on the Georgia Bulldog Sports Network.
Box Score
---
Softball: #12 UGA (34-10, 12-5) opens South Carolina (32-12, 7-8) series today in Athens
No. 12/11 Georgia (34-10, 12-5)
vs. South Carolina (32-12, 7-8)
Dates: Friday, April 21-Sunday, April 23, 2023
First Pitch: 6:30 p.m. // 12 p.m. // 12 p.m.
Location: Athens, Ga.
Stadium: Jack Turner Stadium
Admission: FREE (no tickets required // seating is first come, first served)
Streaming: SEC Network+
Play-by-Play: Kaleb Frady
Analysis: Brock Van Faussien
TV: SEC Network (Saturday)
Play-by-play: Jenn Hildreth
Analysis: Aleshia Ocasio
The 12th-ranked Georgia softball team welcomes South Carolina to Jack Turner Stadium for the final home SEC series of the season this weekend.
The series begins Friday at 6:30 p.m. Saturday and Sunday's games will begin at noon both days. Saturday's game will air live on SEC Network.
Follow the Bulldogs
» Friday and Sunday's game will stream live on SEC Network+. Kaleb Frady (play-by-play) and Brock Van Faussien (analysis) will be on the call.
» Saturday's game will air live on SEC Network. Jenn Hildreth (play-by-play) and Aleshia Ocasio (analysis) will be on the call.
Series History
» Georgia leads the all-time series 43-32
» In Athens, Georgia is 23-9 against the Gamecocks
» The Bulldogs won the series a season ago in Columbia, winnings games one and two
» Georgia faced off against South Carolina in the lone SEC series in 2020 in Athens; the Gamecocks won the opener, then the Dogs won games two and three
» UGA has won two-of-three in each of the last three series against South Carolina
Recapping Action
Georgia shut out USC Upstate, 6-0, at Jack Turner Stadium Wednesday evening. The Bulldogs scattered 11 hits in the game, led by three from Sara Mosley, including a pair of doubles. Dallis Goodnight and Jaiden Fields added two hits apiece to the lineup. Mosley and Fields each drove in two runs. Madison Kerpics worked three shutout innings in her start, getting a no-decision. Shelby Walters earned the win out of the pen, working three and one-third shutout innings. Riley Orcutt closed the game, working the final two outs.
A Look at What's Ahead
Georgia's midweek against Mercer on April 26 will close the book on home games in the regular season. The first pitch on SEC Network is set for 7 p.m. The Bulldogs return to action May 5-7 in the regular season finale at LSU. The series begins May 5 at 7 p.m. ET in Baton Rouge.
Georgia in the Polls
Georgia's rankings after Week 10:
– USA Today/NFCA: 12
– ESPN/USA Softball: 11
– D1Softball: 7
– Softball America: 7
– RPI: 16
Shout Outs for Shutouts
The Bulldogs' pitching staff has recorded 15 shutouts (11th most in the country) in 2023, including five in SEC play. Georgia's three-straight SEC shutouts we the longest streak since 2006 (4). Shelby Walters and Madison Kerpics had combined to pitch 24 straight scoreless innings entering the Kentucky series. Earlier in the season, Georgia closed out the month of February, shutting out six-straight opponents. That scoreless-inning streak reached 40 innings.
Improving in Game Two
The Bulldogs have made significant improvement in the second game of SEC series compared to 2022. Currently, Georgia is 5-1 in the second game of SEC series this season compared to 2-3 through five series a season ago.
Game 1 Game 2 Game 3
2022 6-2 3-5 3-5
2023 4-2 5-1 3-2
Georgia has already topped its number of series wins this season, winning five compared to a total of four a year ago. Georgia and its opponents squared off in a game three rubber match five times last year.
Now Appearing on Home Run Top 10's
Jayda Kearney and Sara Mosley each homered in the series finale at Florida on April 16. After that game, they each appeared on top 10 home runs lists at Georgia: Kearney in single-season home runs (17) and Mosley on career home runs (42). Sydney Kuma currently has 40 home runs in her career right behind Mosley.
The Dogs Can Swing It
Georgia is currently slugging its way to the top of the SEC, leading the league with a .585 team slugging percentage (ranks third nationally). Additionally, UGA leads the Conference with 379 hits, 70 home runs, and 14 triples. Georgia (683) has nearly 100 more total bases than the second-place team in the league (Florida, 596).
Upcoming Promotions at Jack Turner Stadium
» Admission to every home regular season Georgia softball game is FREE. No tickets are required. Seating is first come, first served. The UGA clear bag policy is in effect.
Friday, April 20
» The first 500 fans will receive a replica jersey
» The first 150 UGA students will receive food
Saturday, April 21
» All for Alex: All fans are encouraged to wear teal in memory of Mississippi State's Alex Wilcox. The first 500 fans will receive a t-shirt.
Sunday, April 22
» Senior Day: Seniors will be recognized on-field pregame beginning at 11:40 a.m.
» Dad & Daughter Day: registration full
---
MTennis: Georgia meets Florida in SEC Tourney today in Auburn
The fourth-ranked University of Georgia men's tennis team will start its postseason on Friday at 4 p.m. ET with the Southeastern Conference Tournament at the Yarbrough Tennis Center, hosted by Auburn University. The top-seeded Bulldogs received a bye into the quarterfinals and will play No. 8 seed Florida in their first match.
#1 Georgia (18-5, 12-0 SEC) vs. #8 Florida (14-12, 5-7 SEC)
Round: Quarterfinals
Date: Friday, April 21, 2023
Time: 4 p.m. ET
Location: Auburn, Ala.
Venue: Yarbrough Tennis Center
Tournament Central: https://link.edgepilot.com/s/11444fde/CenZbHVry06enMLrdKW1vw?u=https://gado.gs/age
Match Notes: https://link.edgepilot.com/s/b4a0eda8/p6gIasixjUKJ-lNOBXY_MQ?u=https://gado.gs/ags
Schedule
Quarterfinals: Friday, April 21, 4 p.m. ET
Semifinals (with win Friday): Saturday, April 22, 4 p.m. ET
Championship (with win Saturday): Sunday, April 23, 4:30 p.m. ET
Season Stats
Georgia Season Stats: https://link.edgepilot.com/s/8fad906d/v_4I0uijqkKL0OuUHcdiqw?u=https://gado.gs/9xb
Florida Season Stats: https://link.edgepilot.com/s/e5d02290/aOJIrKiKpUi1RT0gbAqWrw?u=https://gado.gs/adt
Live Stats
Quarterfinal Live Stats: https://link.edgepilot.com/s/fd97b5bf/GX8dDqSdYE68heZu1I8vIQ?u=https://gado.gs/agf
Semifinal Live Stats: https://link.edgepilot.com/s/85fcc66d/L9K78sb4PkqY6tDpWCrm0w?u=https://gado.gs/agg
Championship Live Stats: https://link.edgepilot.com/s/4a9095bf/XCjDFq4m-0ury_luY5Z5xw?u=https://gado.gs/agh
Broadcast Information
Quarterfinal Live Stream: https://link.edgepilot.com/s/5168c288/JE1FU9kvXkC6riFRvI0cOA?u=https://gado.gs/a5p
Semifinal Broadcast (SEC Network+): https://link.edgepilot.com/s/fe3ac359/7itQOKFRtE_gz6dpxzkqwA?u=https://gado.gs/agi
Championship Broadcast (SEC Network): https://link.edgepilot.com/s/7ee920e2/Ud7v7Cx5wkqixYx0y2nKEA?u=https://gado.gs/agj
Sam Gore, pbp; Luke Jensen, analyst (SEC Network matches only)
Postseason Play Begins
Georgia will start its postseason with the SEC Tournament, seeking its 11th conference title and 43rd overall conference championship. The program's 10 titles are the most in the SEC since the tournament began in 1990, accounting for 31 percent of all tournament winners. Georgia has won the event in 1991, 1993, 1995, 2001, 2004, 2006, 2007, 2012, 2013 and 2017.
The Bulldogs last won the conference tournament in 2017, when it was hosted in Knoxville, Tenn. The team earned a bye into the quarterfinals after earning the regular season crown, going 11-1 during the SEC schedule. Georgia defeated Arkansas in the quarterfinals, 4-1, Florida in the semifinals, 4-3, and Mississippi State, 4-3 en route to its 10th tournament title.
32-Time SEC Champions
With the Bulldogs' win against No. 12 Mississippi State at home on Thursday, April 13, Georgia clinched the outright regular season SEC Championship for the 32nd time in program history, which leads the SEC. Georgia earned a perfect 12-0 record in conference play for the 16th time and sixth in the Manny Diaz era. With an 18-5 record, the team finished the regular season with a .783-win percentage, the best since the 2015-16 squad entered the postseason at 18-3, good for a .857 percentage.
Diaz's Details
On the SEC tournament…
"It's an opportunity for us to continue to get better as a team. We've had an outstanding regular season in the conference and had a big turnaround for this program. Our guys are playing with confidence. To complete our regular season undefeated is a major feat, but we have to leave all that behind and take on a new challenge. Our conference being as great as it is right now, it's going to be a challenge each and every step of the way. I'm looking forward to having this team ready, and our guys are in a good frame of mind. We're excited for the challenge."
Dawgs in the Rankings
In the latest team rankings from the Intercollegiate Tennis Association, Georgia held the No. 4 spot for the second consecutive week.
Redshirt freshman Ethan Quinn stayed at No. 4 in the singles ranking and has won 11 of his previous 12 matches including six consecutive wins. Four of those nine wins have come from players ranked within the top 55. With Philip Henning now at No. 15, Georgia becomes the only SEC school to have multiple players in the top 15 of the singles rankings.
Blake Croyder, the team's leader in dual match singles wins with 16, moved up to No. 101 after reaching his 100th career win after defeating No. 95 Ewen Lumsden by a 6-2, 6-1 score on April 13. Trent Bryde makes his first appearance in the singles poll since Feb. 21, now being ranked No. 119. The Sewanee native is 10-5 on court three this season and 7-1 in his last eight match results.
Bryde and Quinn make up the top spot for Georgia in doubles and rose to the No. 7 pair in the country in the latest doubles poll. The tandem has won 12 matches this season on court one, including four point-clinching victories. Quinn is the only freshman in the nation to be ranked in the top 10 of both the singles and doubles poll.
Series History
Georgia vs. Florida – UGA leads, 61-25
– Last five meetings:
o April 9, 2023, in Gainesville, Fla. – UGA, 4-3
o March 11, 2022, Athens – UF, 4-0
o March 5, 2021, Gainesville, Fla. – UF, 7-0
o February 20, 2021, Seattle (ITA National Team Indoor Championships) – UF, 4-2
o March 15, 2019, Athens – UF, 5-2
Georgia in the SEC Tournament – 53-22
– Last five tournament finishes:
o Quarterfinals, 2022 (Athens)
o Quarterfinals, 2021 (Fayetteville, Ark.)
o Quarterfinals, 2019 (Gainesville, Fla.)
o Quarterfinals, 2018 (Tuscaloosa, Ala.)
o Tournament Champions (Knoxville, Tenn.)
Scouting the Field
#2 Tennessee (#9 ITA Ranking)
Singles: No. 2 Johannus Monday (17-2, 14-2 on #1), No. 32 Emile Hudd (17-7, 11-2 on #2)
Doubles: No. 5 Harper/Monday (14-3, 14-3 on #1), No. 46 Hudd/Mitsui (15-1, 15-1 on #2)
#3 Kentucky (#5 ITA Ranking)
Singles: No. 19 Liam Draxl (17-5 dual), No. 25 Alafia Ayeni (13-8 dual), No. 56 Joshua Lapadat (17-4 dual)
Doubles: No. 23 Ayeni/Baadi (8-7 dual), No. 67 Mercer/ Lapadat (11-5 dual)
#4 South Carolina (#6 ITA Ranking)
Singles: No. 8 Toby Samuel (18-4 dual), No. 17 Connor Thomson (17-4 dual), No. 96 Casey Hoole (11-9 dual), No. 118 Raphael Lambling (9-9 dual)
Doubles: No. 1 Thomson/Samuel (14-4, dual), No. 44 Beasley/Story (15-8 dual)
#5 Texas A&M (#21 ITA Ranking)
Singles: No. 50 Noah Schachter (9-8 dual), No. 64 Raphael Perot (15-7 dual), No. 110 Trey Hilderbrand (6-6 dual), No. 125 Pierce Rollins (18-10, dual)
Doubles: No. 39 Schachter/Hilderbrand 13-8, dual), No. 71 Rollins/Ross (3-0 dual)
#6 Mississippi State (#15 ITA Ranking)
Singles: No. 80 Nemanja Malesevic (12-9 dual), No. 116 Carles Hernandez (17-5 dual), No. 103 Ewen Lumsden (18-5 dual)
Doubles: No. 81 Malesevic/Novansky (1-1 dual)
#7 Ole Miss (#30 ITA Ranking)
Singles: No. 67 Nikola Slavic (14-7 dual)
#8 Florida (#24 ITA Ranking)
Singles: No. 37 Axel Nefve (12-11 dual), No. 86 Jonah Braswell (13-9 dual), No. 95 Will Grant (11-10 dual)
Doubles: No. 4 Grant/Nefve (14-5 dual)
#9 Auburn (#22 ITA Ranking)
Singles: No. 57 Tyler Stice (13-10 dual), No. 115 Alejandro Moreno (11-6 dual)
Doubles: No. 31 Dobai/Murgett (9-8 dual)
#10 LSU (#32 ITA Ranking)
Singles: No. 75 Ronnie Hohmann (8-8 dual), No. 123 Chen Dong (8-7 dual)
Doubles: No. 50 Hohmann/Watson (5-1 dual)
#11 Alabama (#46 ITA Ranking)
Singles: No. 92 Filip Planinsek (14-10 dual), No. 121 Enzo Aguiard (14-10 dual)
Doubles: N/A
#12 Vanderbilt (#71 ITA Ranking)
Singles: N/A
Doubles: No. 19 Troost/Casabon (9-4 dual)
#13 Arkansas (#74 ITA Ranking)
Singles N/A
Doubles: N/A
---
Track/Field: Dawgs will compete in two meets this weekend
Groups of Bulldogs will head in separate directions this weekend as they travel to both the Georgia Tech Invitational and the Virginia Challenge.
A mixture of throwers, jumpers and runners will compete in Atlanta at Georgia Tech on Friday and Saturday. Another distance corps will line up in Charlottesville, Va., on Friday.
Latest Rankings: The Georgia women are ranked eighth in the latest U.S. Track & Field and Cross Country Coaches Association (USTFCCCA) national rankings while the Bulldog men are holding down the 10th spot.
When Do The Bulldogs Start Competition? Alencar Pereira will start the weekend's action in the men's hammer throw on Friday at the Georgia Tech meet at 12:30 p.m. The first event on the track in Atlanta will be Bella Witt and Leah Anderson in the 100-meter hurdles at 5:30 p.m.
Nina Ouellette will begin the events at Virginia when she takes the track in the 1500m at 5:30 p.m.
Live Results: Georgia Tech Invitational – http://gado.gs/agm
Virginia Challenge – https://gado.gs/agl
Bulldogs Competing: In addition to those listed above, Mia Anderson, Ana da Silva, Elsie Igberaese, Courtney Long, Michaela Prevallet, Titiana Marsh, Madison McConico, Erin McMeniman, Julia Harisay, Gavin Beverage, Alejandro Collins, Kenondra Davis, Brandee Presley, Autumn Wilson, Keshaun Black, Matthew Boling, Aleesa de Castro, Audrey Knoper, Caitlin Schroeder, Nicolas Fontoava, Mac Howie and Ethan Nordman are expected to compete at the Georgia Tech Invite.
Charlotte Augenstein, Sophia Baker, Lily Cincola, Lorel Golden, Gracie O'Neal, Simone Rojas, Chase Condra, Cole Heron, K.C. Heron, Wesley John, Clay Pender, Zachary Roe and Zack Truitt are entered in the Virginia Challenge in addition to Ouellette.
Last Time At GT Invite, Virginia Challenge: Boling blazed to a school record and became the No. 10 all-time collegiate performer with his 19.92 to win the 200m at last year's Georgia Tech Invite to highlight the meet for the Bulldogs. Nine other Georgia competitors also won their events in Atlanta last year: Eddiyah Frye (100m hurdles – 13.38), Marsh (triple jump – 13.38m/43-10.75), Harisay (43.74m/143-6), Delano Dunkley (100m – 10.44), Elija Godwin (400m – 46.09), Kyle Garland (110m hurdles – 13.87), the men's 4x400m relay (3:06.10), Pereira (hammer throw – 67.53m/221-6) and Collins (javelin – 63.12m/207-1).
The Bulldogs last traveled to Charlottesville for this meet in 2021. All-American Jessica Drop highlighted this meet for UGA after taking second in the 5000m (15:41.63).
---
Jump To Comments