Jump To Top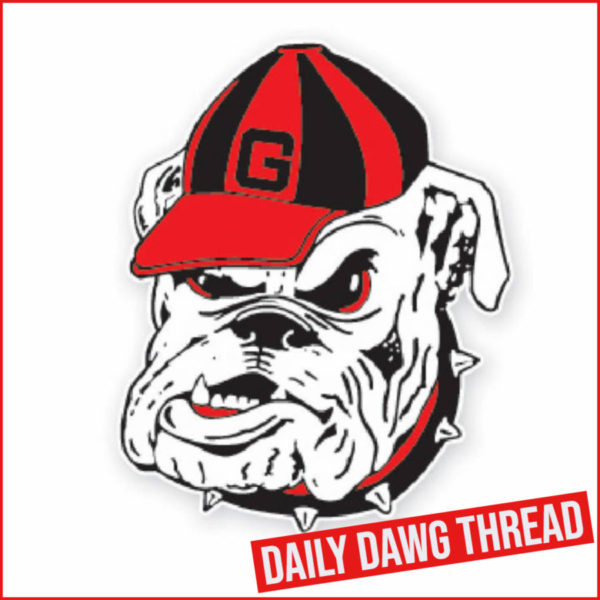 Baseball: Georgia State ends Dawgs' win streak, 9-7
Georgia (23-18) blasted four home runs, all solo shots, but left 13 men on base while the Panthers evened their record on the season at 21-21.
Bulldog Junior Parks Harber (2-fo-5, 4 RBI) led the charge with two solo blasts to give him 14 home runs on the season. Sophomore Cole Wagner and junior Fernando Gonzalez picked up one homer a piece to contribute to the Bulldogs' nine hits on the evening.
Georgia State got on the board early with a two-run home run from Luke Boynton and then a leadoff home run by Will Mize in the second made it 3-0. The Bulldogs answered in the second with two runs. Harber launched a leadoff home run, his 13th of the season, to right field, and Wagner followed suit with his fifth homer of the year to right field. This is the third time this season Georgia has hit back-to-back home runs.
Georgia starter Blake Gillespie tossed two innings and allowed three runs on four hits with two strikeouts as part of a staff night. Graduate Dalton Rhadans was next and allowed a run on one hit over two innings and dropped to 2-1. Kyle Greenler, DJ Radtke and Jarvis Evans all pitched a scoreless inning among the seven Bulldogs to see action on the mound.
Georgia knotted the score at three in the third. With graduate Ben Anderson waiting on third after getting on base with a leadoff single, Harber reached on a fielder's choice that gave Anderson the go ahead to score. Boynton hit his second home run of the evening to give the lead back to Georgia State in the fourth. The Panthers bolstered their lead in the fifth with three runs. With two runners on, Dylan Strickland scored on a wild pitch. Georgia State then loaded the bases. A two-run single from Mize gave the Panthers a 7-3 lead. Harber launched his second home run of the game in the fifth to cut the Panthers' lead to three, 7-4. Junior Sebastian Murillo drew a leadoff walk in the bottom of the sixth then advanced to second and third on a wild pitch. A single to center field from graduate Connor Tate scored Murillo as the Bulldogs trailed by two, 7-5. Georgia State responded in the sixth with a pair of runs to extend its lead. A triple from Matt Ruiz scored Max Ryerson. Mize then singled to plate Ruiz, 9-5.
Gonzalez cranked Georgia's fourth solo home run of the night in the seventh, marking his 10th home run of the season. Another run was added to the board by Georgia in the eighth off a sacrifice fly from Wagner. The Panthers held their 9-7 lead through the bottom of the ninth as the Bulldogs stranded a pair in scoring position.
Georgia State's Camren Landry picked up his third win, pitching one scoreless frame with one strikeout. Brady Jones came in for the save in the ninth inning, giving up no hits and striking out one batter with a pair of walks.
"We played well this past weekend, and now we have to take that momentum into this weekend and try to win another series," Georgia's Ike Cousins head baseball coach Scott Stricklin said. "That's our goal, trying to win a series. Ole Miss will be hungry. They'll be ready to go, and that's a tough place to play. We're going to have to be at our best and play like we did this past weekend. If we do that, then we'll have a chance to win the series."
Georgia will travel to Oxford, Miss. for a weekend series against Ole Miss. The series will open Friday evening with first pitch at 7:32 p.m. ET The game will be live on SEC Network+ and the Georgia Bulldog Sports Network.
---
Softball: Shelby Walters has been named the SEC Co-Pitcher of the Week for the second time this season
For the second time in 2023, the University of Georgia's Shelby Walters has been named the SEC Co-Pitcher of the Week, the league announced Tuesday afternoon.
Walters, a Cohutta, Georgia native, has earned her second weekly SEC honor. She was named SEC Co-Pitcher of the Week on March 28. The last time a Georgia pitcher was named Pitcher of the Week twice in one season was now-assistant coach Chelsea Wilkinson in 2015.
Last week, Walters went 2-0 with a pair of saves, appearing in all four of Georgia's games. In 12 total innings, Walters allowed no earned runs and just four hits. She struck out four batters and walked one.
She began the week picking up the win in three and a third innings relief against USC Upstate. In the series opener against South Carolina on Friday, Walters entered in the sixth inning and closed the game en route to her fifth save of the season. She pitched a five-inning complete game on Saturday, allowing one hit and one unearned run. Her sixth save came on Sunday, slamming the door on the Gamecocks in one and two-thirds scoreless, hitless softball.
Walters combined with Madison Kerpics in Sunday's game for a one-hit shutout. It became the first time in program history that Georgia recorded back-to-back one-hitters of an SEC opponent. The last time Georgia tossed back-to-back one-hitters was Feb. 22, 2019 against Bryant and UMass.
With six saves on the season, Walters is one save shy of tying the single season saves record at Georgia of seven held by Kasi Carroll in 2005.
The 11th-ranked Bulldogs host Mercer Wednesday at Jack Turner Stadium. First pitch is set for 7 p.m. live on SEC Network.
---
Softball: Mercer visits UGA tonight
The 11th-ranked Georgia softball team welcomes in-state foe Mercer to Athens for a midweek game tonight. The regular-season home finale is set for a 7 p.m. first pitch on SEC Network.
First Pitch: 7 p.m.
Location: Athens, Ga.
Stadium: Jack Turner Stadium
Admission: FREE (no tickets required // seating is first come, first served)
TV: SEC Network
Play-by-play: Mike Couzens
Analysis: Kayla Braud
Live Stats: GeorgiaDogs.com
Twitter Updates: @UGAsoftball
» Wednesday's game will air live on SEC Network. Mike Couzens (play-by-play) and Kayla Braud (analysis) will be on the call.
Upcoming Promotions at Jack Turner Stadium
» Admission to every home regular season Georgia softball game is FREE. No tickets are required. Seating is first come, first served. The UGA clear bag policy is in effect.
Wednesday, April 26
» Fan Appreciation Day: The first 500 fans will receive a fan designed t-shirt. Fans can enter to win prize packs throughout the game.
» Kids fifth grade and younger will receive a t-shirt after the game.
Series History
» Georgia leads the all-time series 21-1
» Georgia is 16-1 in Athens in the series against Mercer; the lone loss was in game one of a doubleheader in 2018
» Most recently, Georgia hosted Mercer twice in 2021, then once in 2022
Recapping Action
Georgia earned its sixth SEC series win over the weekend, sweeping South Carolina in three games. Georgia held on to win the opener 2-1, then slugged its way to a series win in game two, run ruling the Gamecocks 9-1 in five innings. The Dogs held South Carolina scoreless in the finale, 3-0. Madison Kerpics and Shelby Walters combined for back-to-back one-hitters in games two and three, allowing just one unearned run on two hits in 12 innings.
A Look at What's Ahead
The Bulldogs return to action May 5-7 in the regular season finale at LSU. The series begins May 5 at 7 p.m. ET in Baton Rouge. Georgia will then begin the postseason in Fayetteville, Arkansas in the SEC Tournament.
Georgia in the Polls
Georgia's rankings after Week 11:
– USA Today/NFCA: 11
– ESPN/USA Softball: 11
– D1Softball: 7
– Softball America: 6
– RPI: 14
Walters Tabbed SEC Pitcher of the Week Again
For the second time in 2023, Shelby Walters was named the SEC Co-Pitcher of the Week on April 25. The last time a Georgia pitcher earned the award twice in one season was now-assistant coach Chelsea Wilkinson in 2015. Walters went 2-0 with a pair of saves the prior week, appearing in all four of Georgia's games. In 12 total innings, Walters allowed no earned runs and just four hits. She struck out four batters and walked one.
Historical Back-to-Back One-Hitters
Shelby Walters and Madison Kerpics recorded back-to-back one-hitters of South Carolina on April 22 and 23, becoming the first time that has happened against a Conference opponent in program history. The last time Georgia threw back-to-back one-hitters was Feb. 22, 2019, against Bryant and UMass in Athens. Georgia tossed three-straight one-hitters twice in 2018 against non-conference opponents.
The Jack: Packed
The official attendance for the South Carolina series totaled 6,106 at Jack Turner Stadium April 21-23. That is the largest series attendance since 6,224 and 6,117 when Florida and Alabama came to Athens in 2018, respectively. Sunday's 2,224 and Friday's 2,078 check-in at the fourth and fifth largest attendances in program history.
Improving in Game Two
The Bulldogs have made significant improvement in the second game of SEC series compared to 2022. Currently, Georgia is 6-1 in the second game of SEC series this season compared to 2-3 through five series a season ago.
Game 1 Game 2 Game 3
2022 6-2 3-5 3-5
2023 5-2 6-1 4-2
Georgia topped its number of series wins this season, winning six compared to a total of four a year ago. Georgia and its opponents squared off in a game three rubber match five times last year.
Shout Outs for Shutouts
The Bulldogs pitching staff has recorded 16 shutouts (11th most in the country) in 2023 including six in SEC play, tied for the most in the league. Georgia's three-straight SEC shutouts was the longest streak since 2006 (4). Shelby Walters and Madison Kerpics had combined to pitch 24-straight scoreless innings entering the Kentucky series. Earlier in the season, Georgia closed out the month of February shutting out six-straight opponents. That scoreless-inning streak reached 40 innings.
Now Appearing on Home Run Top 10's
Jayda Kearney and Sara Mosley each homered in the series finale at Florida on April 16. After that game, they each appeared on top 10 home runs lists at Georgia: Kearney in single-season home runs (17) and Mosley on career home runs (42). Sydney Kuma currently has 40 home runs in her career right behind Mosley.
The Dogs Can Swing It
Georgia is currently slugging its way to the top of the SEC, leading the league with a .584 team slugging percentage (ranks third nationally). Additionally, UGA leads the Conference with 73 home runs, 71 doubles, and 15 triples. Georgia (719) has over 80 more total bases than the second-place team in the league (Florida, 635).
---
UGA/ SEC Video Roundup
ESPN's Bart Scott: UGA is Basically a Glorified NFL Team:
Jim Donnan Podcast
---
Jump To Comments