Jump To Top of Page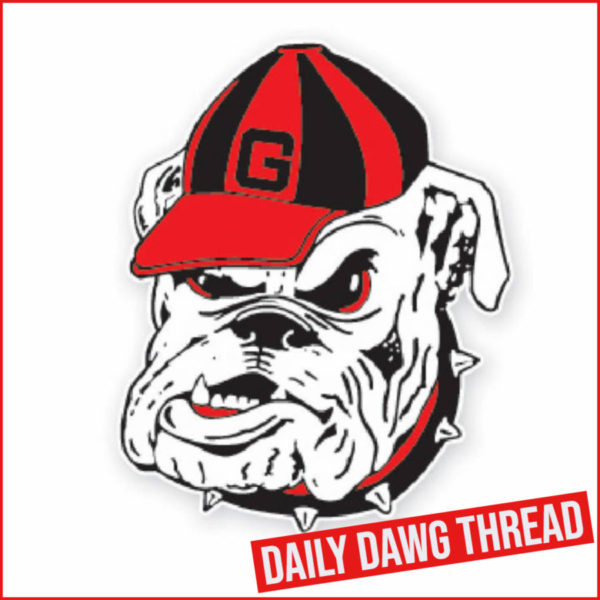 Video/Transcript: Kirby Smart's Saturday Post-Scrimmage Presser
Opening Statement
"First off, I want to thank the group from Operation Teammate. We had them post practice and we've kind of made it an annual tradition to spend some time with the military families who have been separated from their kids and serve our country. I know they're not out there for the entire scrimmage because I don't know that they could handle the heat and being out there that long, but they come towards the end and our players get to interact with them. Certainly, want to thank the people that serve our country and come to our practices so that's a big plus for our players to get to thank somebody else. I was very pleased with the improvement from scrimmage one to scrimmage two. I thought that last week's scrimmage was not really up to the standard of what we need. I thought this scrimmage two was probably behind where we've been the last two years on scrimmage two but a lot further than where we were on scrimmage one. The progress we made was good but we're not where we need to be.
It was not really hot out there, I thought it was warm but nowhere near what it was the week before, so the competition and the ability to sustain was much better. I was proud of that. I thought the offense started faster, made a few more explosives, but you know how that is in a scrimmage. When that happens, it means that somebody else is giving them up too. We've finished up camp. This marks the last of what I consider to be camp. Moving forward, I think we'll have four, or five maybe, practices over the next eight days. So, there's more time for recovery, but not time for relaxing. If anything, we've got to secure some more spots, a couple spots are still up for grabs, then really hone in on who our special teams and travel roster guys are going to be. We're two weeks away from kickoff and we're not where we need to be but we're competing. I want to see some more improvement, but I did see improvement from scrimmage one to two."
On position groups that excelled this week in practice…
"I can't say one position group stood out over another in terms of readiness. They came out ready to scrimmage today. There was a lot better energy and enthusiasm, competes, even though they had been through another grind of a week of practice, but just the overall energy and enthusiasm was better. I think it's easier to do that when you don't have the heat. So, I don't think one group stood out over another."
On the quarterback position…
"Last year, Stetson (Bennett) was our starting quarterback. Carson Beck is going to be our starting quarterback. He's done the best job. We communicated that earlier in the week to the other quarterbacks and we've kind of been operating that way. The other guys have done a tremendous job in terms of competing and they're going to continue to do that. We haven't set anything in terms of who the second quarterback is or how those reps are going to be divvied up. Carson is ahead of the other guys in terms of what he understands about the offense. I'll be honest with you; I was really impressed with the other two quarterbacks throughout camp and how far they've come in terms of improvement. Coach Bobo has done a great job with those guys and they both made a lot of plays with their feet and done some good things. Carson has been in this offense for a year over one of them and two years over Gunner (Stockton) and he's just ahead. He'll be our starting quarterback. As far as the other guys, I'm excited to see those guys hopefully have an opportunity to play, compete, they'll be able to go with the ones here in the next two weeks some and get more reps and figure out if we even have a two, who that's going to be and how that's going to go forward."
On Dominic Lovett, Mekhi Mews, and the slot position…
"They are more similar than they are different. They both have redeeming qualities and quickness. Getting the ball and making touches, so that they are not physically imposing blockers. They both are willing blockers, and they are both really tough. They'll stick their face in there. You're not going to be in our program or repping our practices if you're not willing to go block somebody or play on the special teams. Both those guys have bought in the special teams and the blocking when don't have the ball. When they do have the ball, they have made some good plays. We have to find a way to utilize each of their skillsets. They complement each other in terms of keeping each other fresh. The other guys, Anthony Evans, who has played in the slot and he's different from those guys, he's made some plays. I'm very pleased with where they are and we're going to continue to get more out of those guys."
On Lawson Luckie injury update…
"It's week-to-week. I won't know exactly what it is. We had Arian [Smith] come back in three to four weeks from a similar injury. We've had guys take five weeks. We've had guys take six weeks. I can't tell you that. I don't know how he'll handle it, the pain tolerance and the recovery. Ron and the medical staff is going to do the best job they can to get him back."
On what he has learned about his team during fall camp…
"We'll start the week of practice for UT Martin around Thursday or Friday, so we have work to be done before that. It's just not camp mode. The players will be off tomorrow, we'll have a really light day Monday, in which we'll put the scrimmage to bed. Tuesday and Wednesday, we'll work on other teams we play outside of our first opponent. We'll continue to work to improve our roster, get some guys back who have been dinged up, and try to get those guys some more camp-type practices. We won't really divide up and get ready for UT Martin until the end of the week."
On the status of players who have picked up injuries in fall camp…
"They are all day-to-day. I don't know what to tell you. Smael [Mondon] is running really fast. He's exercising, he's not practicing. He will be able to do some drill work on Monday. It's coming along really well. He's very passionate about getting back and he's not sore. He's running and the first test of that foot is how much soreness comes when he runs, and he's been great. Kendall [Milton] has been hitting higher speeds. He was not able to go today. I think he's really close, but he's been out for a while. Joenel [Aguero] has a hamstring, grade 1. I don't know when he'll be back. Branson [Robinson] has been doing more each day in practice. He basically scrimmaged today without carrying the ball. He was in on plays, did pass protection, ran routes, caught balls. He looks pretty good out there, but we have not tackled him live."
On Jalon Walker's quotes and the potential to play two quarterbacks during the season…"I saw where Jalon said that. That was good. I didn't have anything to do with that. Jalon came up with that himself, and he continues to work really hard and is one of the leaders of our team. The decision about the quarterback is really about who the starter is, and even beyond that, that's not the conversation. We've got two really talented young quarterbacks who are coming along and getting better, and we want to keep that growth going. The only way you keep that growth going is you continue to get those guys quality reps. I think that's one of the greatest separators in every program in the country is who's able to get quality reps for their twos and threes from this point forward because if you don't get quality reps, you can regress. I want those two guys to keep growing and keep competing. They challenge each other every day, all three of those guys do, and they do some really nice things."
On Andrew Paul and Jackson Meeks…
"Andrew Paul has been good. I wouldn't say he's 100 percent. He's a post-ACL knee. I guess he's at a year – I don't know if it was a year today or a year last scrimmage it happened – but he looks better and better. He's more and more confident in the system. He still makes mistakes. He made a mistake today, and he'll learn from it and grow from it. That's why we practice. Hopefully he'll be 100 percent by the time the first game gets here, but the running back position has been a work in progress. We're trying to get healthy guys. They're going to get to play behind a really good offensive line, some good tight ends, and a quarterback that's going to be able to help them. But we need to get production out of that position. Jackson Meeks is probably two weeks from when he got injured. We think we can get him back. We're hoping to get him back for the first game because it was earlier last week. He's got a fifth metatarsal stress. He's just got a stress reaction."
On the defensive line…
"We're not as deep as we've been. We don't have the depth that we probably have had. Maybe that's a luxury compared to other people – I don't know. I think we've got to get deeper at that position, and the only way to get deeper at the position – you can't get anybody at this point. There's nobody coming out from waivers. What you're trying to do is grow the younger players and get your older players to play at a higher level and even be able to play more snaps. Without the same depth we had last year, we're going to have to be in better shape and we've got to get the freshmen ready to play."
On Jared Zirkel and Peyton Woodring…
"I don't have a timeline for when we'll name a starter at the kicker position. Woodring was 3-3 today and Zirkel was 3-4, I thought they both kicked much better than they did last week. The conditions were a little bit better today, and they both kicked better throughout the week. They're both talented guys, I could make a case for either one of them to start right now. They both have had a really good fall camp, and we don't have to make a decision right now on that."
On the offensive line…
"Earnest got a little banged up today, he went back in to play, so I don't know how serious it was, then he went out again. I'm not sure if it was high ankle or low ankle, but he felt that he was hurt, came back and played about 10-11 snaps, but it kept bothering him, so we shut him down. Truss got dinged up on the same play, Truss went out, and then came back and played. Both those guys came back and played, so I think they're okay, but I'll know more tomorrow. Blaske played today too, and he was good."
On the cornerback position…
"All of those guys are competing. We've got Daylen [Everette], Julio [Julian Humphrey], and Nyland [Green] all rolling and playing primarily with the ones. A.J. [Harris] has gone with the ones. They're continuing to battle it out. There's no reason to make a decision. We've had competitive practices Tuesday, Wednesday, Friday and Saturday. We'll go next week, and if nobody shows that they're that guy, then we will play multiple guys until we figure it out. But we are waiting for somebody to take it."
On how Carson Beck's experience in the offense has prepared him for the starting role…
"That's the greatest separator of he and the other two quarterbacks – his comfort level with the offense. When you have an extra spring and an extra fall that those two guys don't have, that rep quality is the separator. He's a had a chance to understand a little bit that when the defense is doing this, and we're in this, I need an answer. And he's had good answers. But the two other ones have done a really good job. They made some really good checks today when the saw things, and it's a little hard to judge when you're going against a defense that does everything. And we have a lot of quality on our defense, and we throw it at them. And we have a lot of quality on our offense, and we throw it at them. It's challenging, and Carson can handle that really well. When you get down to a gameplan week, and you say that we are only going to take this 65-percent of our offense, the defense only goes so much. You're not asking those quarterbacks to make as many decisions. But Carson is very knowledgeable and is one of the smartest quarterbacks I've been around when it comes to the volume of offense we do combined with the defense we throw at him."
On Kamari Lassiter…
"Kamari wore a black shirt today which keeps him from getting quite as much of what we call load. When you're playing corner and you've got a foot or ankle injury it's hard – when you try to make a play, you can't. He took the volume of reps and covered the play, but if he had anywhere to make a tackle, he'd tag off. He felt very good. He's been tender and sore after he practices, so he's kind of been a day on, a day off, a day on, a day off. We're doing what the doctors say, bringing him back slowly, and listening to his body."
On how Brock Vandagriff and Gunner Stockton have grown in fall camp…
"They both have made plays. They've made plays with their feet. They've both made good checks today. They have made good decisions. I have complete confidence that we can win football games with both of those guys. Carson is just ahead of them. I want to continue to grow those guys because they are like sponges. They're soaking it up, they're getting it. They understand it. They know where to go with the ball, and they've done some good things. It's the few plays when things break down or a guy doesn't do that right thing with them – the offensive player doesn't do the right thing and panic mode hits. They have to learn to give up on a play sometimes and not try to make it spectacular and play for the next down."
T&F: Matthew Boling ran the third leg for Team USA's gold medal-winning mixed 4×400-meter relay with a world record time
This marked the first of nine days at the World Championships.  Former Bulldog Charles Grethen will race in the 1500 meters semifinal on Sunday.
Boling, a native of Houston, Texas, who recently concluded his collegiate career in Athens, teamed with Justin Robinson, Rosey Effiong and Alexis Holmes to run a 3:08.80, which was more than two seconds faster than Great Britain's national record 3:11.06 for top honors on the meet's first day. Boling ran a 45.13 on the third leg as Team USA collected their gold medal out of lane six. Team USA's record-breaking time topped America's former world record of 3:09.34 set at the World Championships in 2019.
The quartet of Ryan Williie, Effiong, Robinson, and Holmes won the first round of the mixed relay with a then world-leading 3:10.41 earlier in the day.
Grethen, who last competed for the Bulldogs in 2015, punched his ticket to the next round of the men's 1500m with a season-best time. Grethen took fourth in his group and eighth overall after registering a time of 3:34.32. The Luxembourg native will race in the semifinal at 11:30 a.m. ET on Sunday.
Former Bulldog throwers Alex Poursanidis and Denzel Comenentia finished the men's hammer qualifying round back-to-back.  Poursanidis reached 71.36m/235 feet to take 11th in his group and 27th overall, while Comenentia, who guided Georgia to the 2018 men's national championship, was 12th in his group and 29th overall after reaching 70.16m/230-2.
---
Jump To Today's Discussion Thread