Jump To Top
Today's Contents – Click to Read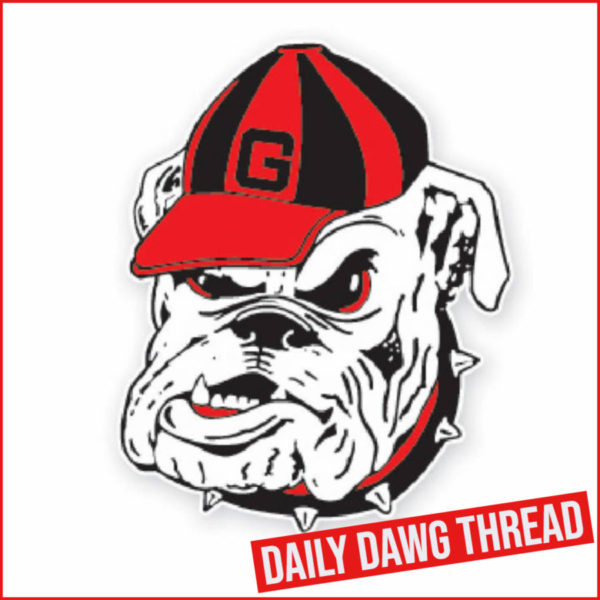 MBB: Aggies Top Dawgs
The University of Georgia men's basketball team fell on Saturday evening against Texas A&M, 82-57, at Reed Arena before 12,640 spectators.
Despite the loss, Jabri Abdur-Rahim and Justin Hill both had strong outings for the Bulldogs (14-9, 4-6 SEC). Hill led all scorers with a season-high 20 points, nine of which came from the free throw line, while Abdur-Rahim scored 18, connecting on three 3-pointers. Texas A&M (16-7, 8-2 SEC) picked up 15 offensive rebounds on 30 of its missed field goals.
"I thought Justin Hill was terrific," said head coach Mike White. "He played as well as he's played as a Bulldog. I was really proud of his effort. He played with a lot of toughness and confidence, really led us offensively and defensively. … Texas A&M was terrific on the offensive glass, which was the difference in the game, in my opinion. It seemed like when we forced a miss or when we had made a couple of shots in a row, they would get all of the important offensive rebounds and converted a lot of them."
The Aggies raced out to a commanding lead behind a 14-0 run within the game's first seven minutes, which was broken by a corner 3-pointer for Mardrez McBride. While Texas A&M was able to put up another run, the Bulldogs responded with a trio of threes to cut the deficit to 12, two of which came from Jabri Abdur-Rahim.
Abdur-Rahim would go on to finish with 10 points in the first half, leading Georgia in scoring and also adding in two rebounds. Texas A&M took a 16-point lead into the locker room, holding a 38-22 advantage at halftime.
Out of the break, Abdur-Rahim would pick up where he left off by knocking down a long three less than two minutes into the half to cut into the Texas A&M lead. After responses by the Aggies, Braelen Bridges got a transition layup and earn his first bucket of the night.
Georgia's shooting woes would continue to allow Texas A&M to grow the lead through paint points, finishing the evening by outscoring the Bulldogs in the statistic 38-20. At the under-12 media timeout, The Aggies led 62-36. After returning from the timeout, Justin Hill was able to get a layup in transition to up his scoring total to 15. Minutes later, he would knock down a jumper to put the score at 70-50 with just over five minutes to go. The Bulldogs finished the evening shooting 30.4% compared to the Aggies' 50%.
Georgia will return to Stegeman Coliseum to take on Ole Miss this Tuesday, Feb. 7 at 7 p.m. ET after a three-game road swing. In the first matchup of the season, the Bulldogs defeated the Rebels inside The Pavilion on Jan. 14, 62-58, for the team's first road win of the season. Georgia holds a 74-47 record against Ole Miss.
---
WBB: Georgia (15-9, 4-6 SEC) vs. Vanderbilt (10-13, 1-8 SEC) today at the Stege
Sunday, Feb. 5 | 1 p.m. ET/12 p.m. CT | Memorial Gymnasium | Nashville
TV: SEC Network (Sam Gore and Aja Ellison)
Radio: Georgia Bulldog Sports Network (Jeff Dantzler)
Storylines
» Georgia travels to Nashville to take on the Vanderbilt Commodores this Sunday at 1 p.m. ET. The contest will air on the SEC Network.
» The Lady Bulldogs pushed No. 3-ranked and undefeated LSU to the brink on Thursday night. Georgia led for 25 minutes, including a nine-point advantage with seven minutes remaining, before falling in an 82-77 overtime thriller.
» With a 55-50 Georgia lead going into the fourth quarter, it marked the first time this season LSU has trailed going into the final frame.
» Diamond Battles shined against the Tigers, scoring 22 points off an 8-of-13 shooting effort (62 percent). As a team, Georgia shot a season-high 54.7 percent from the field against the Tigers.
» Georgia's nine losses this year have come by an average of eight points per game. Six of the nine defeats have come by single digits.
» Georgia has won 10 of the last 13 meetings against the Commodores, including three-straight victories in Nashville.
» Georgia is currently ranked 46th in the latest NCAA Net rankings with six games remaining.
» The Lady Bulldogs are second in the SEC in both turnover margin and steals. Georgia owns a +4.04 turnover margin and averages 10.6 steals per game.
» Battles has scored in double figures in all but five contests this season. She leads the Lady Bulldogs in scoring (14.2 ppg), assists (72), steals (45), 3-point field goals made (26) and free-throws made (95).
» Alisha Lewis has scored in double figures in three of her last four games. She has hit 9-of-17 from 3-point range (53 percent) and 14-of-29 from the field (.483) over the last four games.
» Georgia picked up its 10th win on Dec. 17. It marked the program's quickest 10th win in a season since the 2014-15 campaign.
» Head coach Katie Abrahamson-Henderson's teams have been stellar in the month of February, compiling a 17-2 record over the last four seasons (three at UCF and this year at Georgia).
Today's Contents – Click to Read
---
Jump To Comments