Jump To Top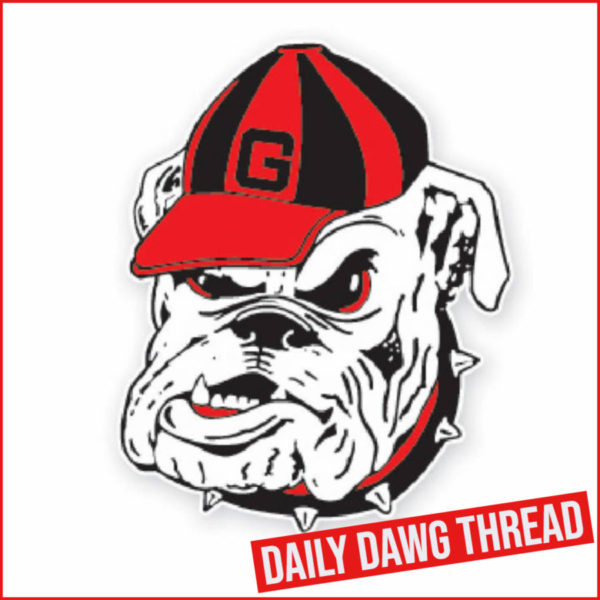 WBB: Dawgs skin Gators, 81-55
The University of Georgia women's basketball team topped the Florida Gators in a commanding 81-55 fashion on Sunday afternoon in Stegeman Coliseum in front of 3,348 spectators.
Two Lady Bulldogs recorded double-doubles against the Gators. Junior Zoesha Smith had 15 points and 13 rebounds. Senior Javyn Nicholson tallied a team-leading 17 points and chipped in 10 boards. 6th-year Malury Bates followed with a career-high 15 points. 5th-year Diamond Battles also chipped in 14.
"We got back to our press a little bit, so that was awesome to see," Georgia head coach Katie Abrahamson-Henderson said. "That's kind of our swag a little bit. It gets us going, and everybody wants to be a part of it. At this time of the year, a lot of teams are getting tired. It's a long season. We're getting tired too, but we took a good break. We took two days off and then we got back to our press. I think Zoesha (Smith) did a great job on top of the press. She's so long, tall and athletic. She got some tips, and we got some traps this time, which is good. We got people in traps, and I thought Diamond (Battles) did a good job of getting some jump balls and just closing the traps. Which we really worked on this week as a team."
A slow-start scoring drought was interrupted by a jumper from Battles to spur a three-basket run in the paint by the Georgia (17-9, 6-6 SEC) offense. A triple from the Florida (14-11, 3-9 SEC) offense closed the gap to one point, 6-5. The Lady Bulldogs responded by sinking the next 12 of 14 points. Battles led the charge with six of Georgia's 18 points in the first quarter as Nicholson closed the frame with a jumper to give the Lady Bulldogs a 14-8 lead heading into the second quarter.
Both teams traded points to start the second quarter, but the Gators were unable to close the scoring gap. The Lady Bulldogs used baskets from the perimeter to keep Florida within 10 points, 29-19. A steal in the Gators' paint by Battles boosted Georgia on a 6-2 scoring run, 37-23. A layup from the Gators closed the first half as the Lady Bulldogs carried an 11-point advantage, 39-28, into the second half.
Gator turnovers on back-to-back possessions allowed Georgia to control the start of the second half with a 6-0 run. The Georgia defense went to work, forcing five Florida turnovers within the first five minutes of the second half to push 10 consecutive Lady Bulldog points and increase Georgia's lead to 21, 53-32. Each team recorded six-point runs to close the third frame as Z. Smith sank a buzzer-beating jumper to send the Lady Bulldogs into the final quarter leading 62-41.
Three points from Nicholson and a Battles layup kick started the fourth quarter scoring effort. Seven Florida turnovers sparked a 12-2 run for Georgia, 73-47. The Gators used six consecutive points to attempt to close the scoring gap, but four points from De'Mauri Flournoy and a final jumper from Nicholson gave Georgia its final lead, 81-55.
The Lady Bulldogs will return to the court on Thursday, Feb. 16 in Lexington, Ky. when they take on the Kentucky Wildcats. Tip-off is set for 7 p.m., and the game will be aired live on SEC Network+.
---
SB: Georgia blanks the field at UCF Softball Complex
The 15th-ranked Georgia softball team secured a 5-0 start to the 2023 season with a 14-1 victory in five innings against Boise State Sunday at the UCF Softball Complex.
Georgia scattered 15 hits, including four extra-base hits, led by three hits from Dallis Goodnight in the ninth spot in the lineup. Jaydyn Goodwin and Sara Mosley each tallied two hits, but it was Jayda Kearney who knocked her fourth home run of opening weekend, a grand slam in the fifth, to lead the Bulldogs with four RBI. Jaiden Fields pushed in three runs on Sunday.
Shelby Walters (3-0) remained unbeaten in the circle, working four innings in her start, allowing one run on four hits. She struck out five Broncos and walked none. Sophomore Sydney Osada pitched the fifth inning in her 2023 debut.
For the first time on opening weekend, it was Georgia that pushed a run across first in the game. The Bulldogs loaded the bases with no out. A fielder's choice off the bat of Fields scored the go-ahead run. Two batters later, Ellie Armistead tripled off the wall in right to drive in two more and extend Georgia's lead to 3-0 in the third inning.
Georgia once again found itself in a bases-loaded situation with no out in the top of the fourth. Mosley delivered a two-run single down the first base line to widen the lead to 5-0. Another two-run single, this time off the bat of Fields to left, put the Dogs up by seven, 7-0.
A solo home run put the Broncos on the board in the bottom of the fourth, 7-1.
Georgia rallied for a seven-run fifth inning. Goodnight led off with an infield hit, stole second, and took third on a throwing error. She easily scored on a single back to the pitcher off the bat of Goodwin, bringing the lead back to seven, 8-1. With bases loaded and no out, Kearney blasted her fourth home run of the weekend for a grand slam to put the Bulldogs way out in front, 12-1. In a pinch-hit opportunity, freshman Lauren Burnett followed Kearney with a homer of her own, the first of her career, 13-1. With bases loaded again, a run scored on an infield fly play to bring the final tally to 14-1.
Lefty Osada made her 2023 debut in the bottom of the fifth, striking out two en route to a 1-2-3 inning and securing the 5-0 start for the Dogs.
Georgia opens the 2023 home schedule next weekend hosting the Red & Black Showcase at Jack Turner Stadium. The Bulldogs will host No. 17/14 Stanford, St. John's, and Charlotte. First pitch against the Stanford Cardinal is set for 3:30 p.m. Friday in the home opener.
---
WTEN: Georgia advances to final of 2023 ITA National Team Indoors Championship with win over Iowa State
The fifth-ranked University of Georgia women's tennis team defeated 14th-ranked Iowa State 4-2 on Sunday afternoon to advance to the finals of the 2023 ITA National Team Indoors Championship.
In doubles action, Georgia (5-2) swept Iowa State (8-2). The sophomore tandem of Guillermina Grant and Mai Niurndorn cruised to a 6-2 victory over Anna Supapitch Kuearum and Thasaporn Naklo on court one, while Meg Kowalski and Mell Reasco defeated Ange Oby Kajuru and Xinyi Nong 7-6(2) on court two, to secure the doubles point.
In singles, the Bulldogs won four matches. Iowa State quickly tied the match up at one-all after No. 123 Miska Kadleckova defeated Meg Kowalski in straight sets. Georgia responded with a pair of straight-set wins on courts two and five. No. 40 Dasha Vidmanova topped No. 53 Ange Oby Kajuru 6-1, 6-3, while Hertel picked up a 6-0, 6-3 win over Sofia Cabezas. The Cyclones added another point on the board after No. 39 Reasco fell to Anna Supapitch Kuearum in a second-set tiebreaker. Only needing one point, Grant rallied back to defeat Chie Kezuka 2-6, 6-3, 6-2 and send the Bulldogs to the Championship match.
Georgia will return to action on Monday, Feb. 13 in the Finals of the ITA National Team Indoors Championship. The Bulldogs will take on the winner of the North Carolina vs. Texas A&M match at 3 p.m. ET. This marks the ninth ITA Indoors finals appearance in program history. Georgia has won the title four times (1994, 1995, 2002 and 2019).
Doubles Results
1. Guillermina Grant/Mai Nirundorn (UGA) def. Anna Supapitch Kuearum/Naklo Thasaporn (ISU) 6-2
2. Meg Kowalski/Mell Reasco (UGA) def. Oby Kajuru Ange/Xinyi Nong (ISU) 7-6(2)
3. Ania Hertel/Anastasiia Lopata (UGA) vs. Miska Kadleckova/Sofia Cabezas (ISU) 5-5 unfinished
Singles Result
1. #11 Lea Ma (UGA) vs. #42 Thasaporn Naklo (ISU) 6-2, 4-6, 5-4 unfinished
2. #40 Dasha Vidmanova (UGA) def. #53 Ange Oby Kajuru (ISU) 6-1, 6-3
3. Anna Supapitch Kuearum (ISU) def. #39 Mell Reasco (UGA) 7-5, 7-6(4)
4. #123 Miska Kadleckova (ISU) def. Meg Kowalski (UGA) 6-0, 6-0
5. Ania Hertel (UGA) def. Sofia Cabezas (ISU) 6-0, 6-3
6. Guillermina Grant (UGA) def. Chie Kezuka (ISU) 2-6, 6-3, 6-2
---
MTEN: Georgia makes it 12 straight over Tech
The University of Georgia men's tennis team defeated Georgia Tech by a score of 5-2 on Sunday afternoon at the Ken Byers Tennis Complex, extending its win streak over the Yellowjackets to 12 straight matches.
Despite losing the doubles point, No. 13 Georgia (4-3) used strong performances in singles competition to defeat Georgia Tech (6-5). The Bulldogs won five of six matches in singles, with No. 87 Trent Bryde notching his second match-clinching victory of the season and his fifth-straight singles win.
"It was a tremendous battle for our guys," said head coach Manny Diaz. "They believed in themselves and pulled out the win. This was a tough, tough challenge. Georgia Tech played outstanding in doubles. To see our guys compete the way they did today, I'm super proud of them. This is five years in a row for our graduate seniors and our redshirt seniors, we have four of those guys who have done a tremendous job going 5-0 against Georgia Tech. Georgia Tech is a fine team, they are well coached and gave us a tremendous challenge coming in here and playing them in their indoor facility."
The teams began in doubles competition, where Georgia Tech managed to claim the point and take a 1-0 match lead. No. 24 Bryde and Quinn fell to 60th-ranked Andres Martin and Marcus McDaniel by a 6-2 result. The Yellowjackets then clinched the point when Brandon McKinney and Rohan Sachdv handed Blake Croyder and Britton Johnston their first loss of the dual match season on court three by a 6-4 score.
However, the Bulldogs would come out strong in singles, winning four first sets. No. 5 Quinn would be the first match to finish, defeating No. 63 Martin in straight sets by a 6-1, 6-4 result. The redshirt freshman would pick up his 10th win over a ranked opponent and his second on court one with the victory.
Redshirt senior No. 62 Croyder would then notch a straight set win of his own, his third of the season, with a 7-5, 6-2 finish against Elias Shokry. After No. 8 Philip Henning lost to McDaniel, Georgia Tech would tie the match score at 2-2.
From there, Georgia would go on to win the remaining three singles matches. Miguel Perez Peña improved to 14-7 this year with a 6-1, 6-4 win over McKinney on court six, putting the contest at match point in the Bulldogs' favor. With No. 87 Bryde's 7-6(1), 7-6(0) win over No. 86 Keshav Chopra, the Suwannee native picked up his second match-clinching singles win of the year, previously clinching the team's win against LSU on Jan. 29.
The rival schools agreed to play out the remaining match on court four, where Teodor Giusca was beginning a third set against Rohan Sachdev. Giusca would dominate in the set to confirm his first dual-match singles win as a Bulldog, earning his 10th singles win of the year by a 4-6, 7-6(1), 6-0 score.
Georgia will play its next match against Illinois at the XS Tennis Village in Chicago, the site of the 2023 Intercollegiate Tennis Association National Team Indoor Championships, on Wednesday at 7 p.m. ET. The Bulldogs hold a 10-4 record all-time against the Fighting Illini, with their last win coming in 2015 at the ITA National Team Indoor Championships, where Georgia won over the fifth-ranked team by a 4-2 result.
Keep up with all the latest news and information on the Bulldogs by following UGA Men's Tennis on social media on Twitter and Instagram @UGATennis, on Facebook @UGAMensTennis, and the web at GeorgiaDogs.com.
Singles competition
1. #5 Ethan Quinn (UGA) def. #63 Andres Martin (GT) 6-1, 6-4
2. Marcus McDaniel (GT) def. #8 Philip Henning (UGA) 6-3, 6-4
3. #87 Trent Bryde (UGA) def. #86 Keshav Chopra (GT) 7-6 (7-1), 7-6 (7-0)
4. Teodor Giusca (UGA) def. Rohan Sachdev (GT) 4-6, 7-6 (7-1), 6-0
5. #62 Blake Croyder (UGA) def. Elias Shokry (GT) 7-5, 6-2
6. Miguel Perez Pena (UGA) def. Brandon McKinney (GT) 6-1, 6-4
Order of finish: 1, 5, 2, 6, 3*, 4
Doubles competition
1. #60 Andres Martin/Marcus McDaniel (GT) def. #24 Ethan Quinn/Trent Bryde (UGA) 6-2
2. Keshav Chopra/Elias Shokry (GT) vs. Philip Henning/Teodor Giusca (UGA) 5-4, unfinished
3. Brandon McKinney/Rohan Sachdev (GT) def. Blake Croyder/Britton Johnston (UGA) 6-4
Order of finish: 1, 3*
---
WGOLF: Dawgs begin play at San Diego State Classic today
The Georgia women's golf team will return to action for the second time in as many weeks when the Bulldogs compete in the San Diego State Classic on Monday at The Farms Golf Club in Rancho Sante Fe, Calif. The 54-hole tournament fill feature 36 holes of play on Monday followed by the final round on Tuesday.
Last week, the Bulldogs finished third in the team field at the Collegiate Invitational at Guadalajara Country Club, their first team tournament of the spring. Jenny Bae led Georgia as the individual runner up, while Caterina Don and Jo Hua Hung posted top-10 and top-20 individual efforts, respectively.
"It's a quick turnaround," head coach Josh Brewer said. "We've traveled back three times zones so this trip will test us mentally and physically. We're playing a very challenging course, which excites all of us. This is another amazing chance to see where we are at this point and make sure we continue to progress to get ready for the most important part of our season in April and May."
Georgia will use the game quintet of golfers as the Bulldogs did at their spring opener of super seniors Bae and Hung, who was medalist at the Lady Bulldog Individual Championship in January, and seniors Céleste Dao, Don and Candice Mahé. In addition, sophomore LoraLie Cowart will compete as an individual.
The Bulldogs led following the first and second rounds in Mexico before slipping to third.
"We talked about starting the individual portion of our spring with Jo's win and trying to gain momentum throughout the spring," Brewer said. "We were able to build on that with a very solid showing in Mexico last week with a chance to win our first event of the season. That didn't turn out like we wanted, but I know we will learn from that."
No. 29 Houston is the top-ranked team in the field, which also includes BYU, Colorado, Denver, Iowa State, New Mexico, Oregon State, San Diego State, UC Davis, UNLV and Washington State. All 12 teams will open play with a shotgun start at 11:00 a.m. ET on Monday.
The Bulldogs will be paired with Denver and UNLV, teeing off on holes 1-4. Cowart will start her day at No. 9. Live scoring will be available throughout the tournament at www.golfstat.com.
---
ICYMI: Hugh Durham, James Banks, and Vern Fleming Interview
---
Jump To Comments