Jump To Top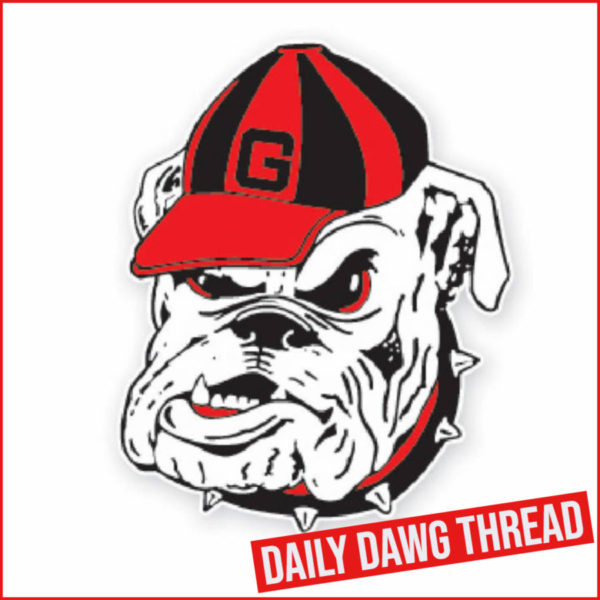 Georgia (15-10, 5-7 SEC) vs. LSU (12-13, 1-11 SEC) tonight in Athens
Tuesday, February 14 at 8:30 p.m. ET
Stegeman Coliseum (10,523) in Athens, Ga.
Series History: LSU leads, 69-47
Last meeting: LSU, 84-65, on Feb. 15, 2022
Video: SEC Network (Kevin Fitzgerald, pbp; Ron Slay, analyst)
Audio: Georgia Bulldogs Radio Network (WSB AM 750; SiriusXM: 133 or 190; SXM App: 961) (Scott Howard, pbp; Chuck Dowdle, analyst; Adam Gillespie, producer)
The Starting Five
• Eight different Dogs have been used to comprise 11 different starting lineups for UGA this season.
• UGA is 12-2 at home this season, improving Mike White's record at Stegeman to 19-3 (.864) all-time.
• Seven different Dogs have made double-digit 3s this season, the most since 8 did so in 1997-98.
• UGA is ranked No. 2 nationally in bench minutes, with reserves logging 45.4 percent of the Dogs' PT.
• UGA's assist-to-TO ratio is up by +.26 since Thanksgiving, the best improvement by an SEC team during that span.
The Opening Tip
Georgia hosts LSU on Tuesday night in a Valentine's Night matchup at Stegeman Coliseum. The Bulldogs have loved playing at home this season, where Georgia has compiled a 12-2 record.
The arena itself seems to have an affinity for first-year head coach Mike White. He is now 19-3 all-time at Stegeman Coliseum.
Georgia improved to 15-10 overall and 5-7 in SEC play with a 75-68 victory over Kentucky last Saturday. The Bulldogs seemed to recover the "mojo" that led them to 13-4 and 3-1 overall and SEC starts, respectively, before Georgia dropped six of its next seven outings.
Saturday's victory also supplied Georgia with its first consecutive home wins over Kentucky in 33 seasons – since 1990.
Watch a fullscreen slideshow
HERE.
Series History With LSU
Despite a 28-23 advantage for Georgia in games played in Athens, LSU sports a 69-47 lead in the all-time series between the Bulldogs and the Tigers.
In the most recent matchup last season on Feb. 16 in Baton Rouge, Kario Oquendo poured in 26 points – his eighth 20-point outing of the season overall and sixth in SEC play – to lead Georgia in an 85-64 setback at LSU.
Georgia led 20-19 with 6:20 remaining in the first half before the Tigers exploded on a 19-2 surge to close the period and take control of the game.
In the most recent meeting in Athens on Feb. 23, 2021, Georgia secured a 91-78 victory at Stegeman Coliseum to avenge an overtime loss in Baton Rouge earlier in that season.
It was a great night for former Bulldogs still playing collegiately. Current Kentucky Wildcat Sahvir Wheeler recorded the first triple-double in Georgia Basketball history with 14 points, 13 assists and 11 rebounds. In addition, Dayton's Toumani Camara added 22 points, Auburn's KD Johnson scored 21 and Ole Miss' Tye Fagan chipped in 18.
The Bulldogs opened the scoring and then led for 37:25 of the contest. Georgia eventually built a 16-point, 45-29 advantage at halftime and never allowed LSU closer than 12 points following the intermission.
Scouting The Tigers
LSU is 12-13 on the season, including a 1-10 mark in SEC play under first-year head coach Matt McMahon.
The Tigers upset Arkansas 60-57 in their league opener on Dec. 28 but have since dropped 11 consecutive decisions.
KJ Williams leads LSU in four of five major statistics, producing averages of 16.0 points, 7.3 rebounds, 1.3 steals and 1.0 blocks per game. Justice Hill paces the Tigers in assists at 3.1 apg.
Adam Miller also is scoring in double figures, chipping in 11.9 ppg.
---
BASEBALL: Corey Collins named among Baseball America's top 200 Major League Baseball Draft prospects
Watch a fullscreen slideshow
HERE.
"Being here for two years already, and now going into three, this is probably one of the closer teams we've had, and probably one of the most talented teams we've had," Collins said.
In his first two seasons, Collins has blasted a combined 19 home runs with 20 doubles and 74 RBI in 110 games. In 2022, he posted a .994 fielding percentage with 160 putouts and 17 assists in 57 games. A criminal justice major, Collins has made the SEC Academic Honor Roll too. Now as an upperclassman, he's ready to take the field in a new role.
"He's a junior, and he's been through it," Georgia's Ike Cousins head coach Scott Stricklin said. "He's played almost every single day since he was a freshman, and so I think you can see that he just carries himself with a lot more confidence."
Along with seeing time at catcher and designated hitter, Collins will play in the outfield this season for the first time in his Bulldog career.
"He played a lot of outfield this summer, and he's worked in the outfield constantly since he's been here in practice, and he's just never had the opportunity in games," Stricklin said. "He's a good athlete, he can really throw, and he's going to turn into a pretty good outfielder. He's still going to catch, but it helps us get another bat in the lineup."
Collins is one of two Bulldogs on this year's team to be named among Baseball America's top 200 Major League Baseball Draft prospects in the country.
"I mean I feel very blessed every day that I've put myself in that spot," Collins said about a potential future MLB career. "I'm just trying to do the best I can every day, get better every day, because if I do that then I could possibly play for a long time."
Stricklin, who had eight players sign professional contracts last year, is excited to see Collins and others possibly get that chance as well.
"Pro scouts are here to watch him [Collins] because he's done so well," Stricklin said. "So just be yourself and if you just be yourself and do what got you here, then it's going to get you to the next level."
Collins, who graduated from North Gwinnett High School, said he already gets the opportunity to live out a dream playing for the Bulldogs.
"It's a blessing," he said. "Every day I'm grateful for it. I grew up watching it and grew up loving it so I'm glad I'm here."
The Bulldogs open the season this Friday at 3 p.m. when they start a three-game series against Jacksonville State at Foley Field.
---
MGOLF: Dawgs begin final round of the Puerto Rico Classic in fourth
The University of Georgia men's golf team carded a 3-under-par 285 on Monday, falling two spots to fourth in the team standings following the second round of the Puerto Rico Classic at Grand Reserve Golf Club.
East Tennessee State holds the 36-hole team lead with a two-round total of 19-under-par 557 (272-285). No. 8 Oklahoma and Ohio State are second at 14-under-par 562, while The Bulldogs are third at 12-under-par 578 (279-285). Ben Lorenz of Oklahoma holds the 36-hole individual lead at 9-under-par 135 (67-68).
Senior Connor Creasy is the top Bulldog, sitting in a tie for fourth place at 6-under-par 138 (68-70).
Playing as an individual, senior Ben van Wyk paced the Bulldogs with a round of 4-under-par 68 and is tied for ninth with a 36-hole total of 5-under-par 139. Sophomore Maxwell Ford carded a 3-under-par 69. Ford is tied for 15th in the individual standings with a 36-hole total of 4-under-par 140 (71-69), while sophomore Buck Brumlow fired a round of 1-over-par 73. Brumlow is in 32nd place in the individual standings with a 36-hole total of 1-under-par 143 (70-73).
Freshman Carter Loflin also carded a round of 1-over-par 73 on the day, while junior Caleb Manuel shot 2-over-par 74. Loflin and Manuel are tied for 39th place with a 36-hole total of even-par 144.
The Bulldogs will return to the course Tuesday, Feb. 14 for the final round of the Puerto Rico Classic. You can follow along at Golfstat.com.
---
WGOLF: Jo Hua Hung leads, UGA second at the San Diego State Classic
Super senior Jo Hua Hung carded a pair of 1-under 71s en route to building a four-shot lead on the individual field at the San Diego State Classic on Monday. Georgia is in second on the team leaderboard at The Farms Golf Club, six strokes off the pace of Iowa State.
In addition to Hung, Caterina Don is among four golfers tied for second at 2-over 144.
"This is a U.S. Open style golf course," head coach Josh Brewer said. "You have to be really, really patient. That fits Jo's game and it fits Caterina's game as well. They accept pars and know how to tough it out. Now they're in a position to try to close it out and win tomorrow and hopefully help our team do the same."
The Bulldogs posted rounds of 304 and 294 on Monday.
After Hung, Georgia's additional counting scores in the first round were a 75 from Don, a 76 from Jenny Bae and an 82 from Céleste Dao. Don and Hung both signed for 1-under 71s in the afternoon, with the Bulldogs also counting Bae's 74 and Candice Mahé's 78.
Individually, Bae is tied for 13th at 150; LoraLie Cowart, who is competing individually, is tied for 4th at 161; Dao is tied for 52nd at 162; and Mahé is 63rd at 168.
Iowa State leads the team field at 592. Following the Bulldogs are Denver at 602, Houston at 603, UNLV at 611, New Mexico at 613, Oregon State at 614, Washington State at 619, BYU at 621, UC Davis at 624, San Diego State at 625 and Colorado at 637.
Georgia will be paired with Iowa State and Denver for Tuesday's final round, which will begin with an 11:00 a.m. ET shotgun start. The Bulldogs will open on holes Nos. 1-4. Live scoring is available via golfstat.com.
"This is back-to-back tournaments where we've been in the final group," Brewer said. "Last week, we were being chased. Now, it's our turn to be the chaser and move up. We're confident and feel like we have the team to make a run and have a chance come the last five or six holes to get our first team win of the year."
---
Jump To Comments