Jump To Top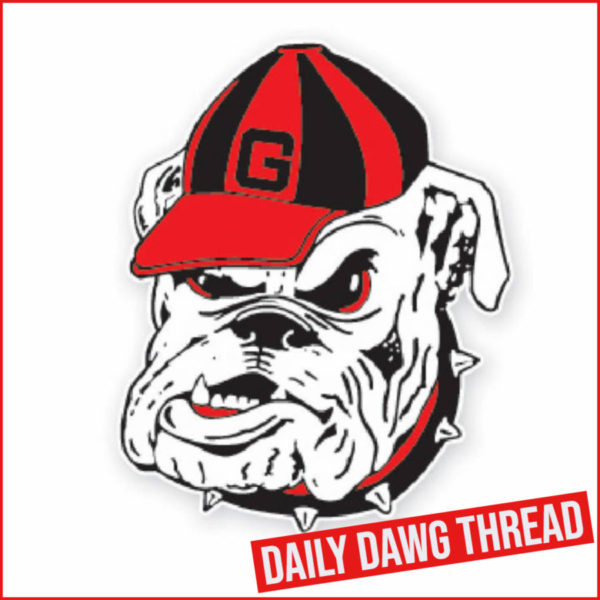 Georgia softball fell to No. 19 Stanford in 10 innings
The 13th-ranked Georgia softball team fell to No. 19 Stanford in 10 innings Friday evening, 3-1, at Jack Turner Softball Stadium.
The Dogs suffer their first loss of the season, falling to 5-1.
Georgia's nightcap against St. John's was postponed to Sunday due to cold temperatures.
Graduate Shelby Walters worked eight innings in her start, allowing one run on eights hits, striking out five Cardinal hitters and walking none. Walters has yet to surrender a walk in 20 innings in the circle this season.
Junior Madison Kerpics (1-1) suffered the loss, allowing two runs on five hits. Kerpics entered the game in the ninth and got Georgia out of a bases loaded, nobody out jam in the inning.
Senior Sydney Kuma scattered three hits and was responsible for half of Georgia's six hits in the game. She was also responsible for Georgia's lone run on a solo shot in the fifth.
Stanford (5-2) used a one-out single, a stolen base, and a single back up the middle to push a run across in the top of the third to go ahead 1-0.
Kuma knocked a two-out solo shot to right center in the bottom of the fifth to put Georgia on the board and tie the game at a run apiece, 1-1.
Both sides were held scoreless in the sixth and seventh innings and the game was sent into extra innings.
Stanford loaded the bases with no out in the ninth but Kerpics was able to wiggle out of the jam unscathed.
The Cardinal broke through in the 10th inning. A costly throwing error put the go-ahead run on third with no out to begin the inning. She immediately scored to go ahead 2-1. Stanford pushed an insurance run across to widen the lead to 3-1.
Georgia was retired in order in the bottom of the inning to end the game.
The Bulldogs will be back in action on day two of the Red & Black Showcase, taking on Stanford at 1 p.m. followed by a showdown with St. John's at 3:30 p.m.
---
Bulldogs advance to the quarterfinals of the ITA National Team Indoor Championships
Fifth-year senior Trent Bryde delivered a match-clinching victory to help the No. 11 seed Georgia men's tennis team erase a 3-1 deficit en route to a 4-3 win against No. 6 seed South Carolina on Friday. The Bulldogs advance to the quarterfinals of the Intercollegiate Tennis Association National Team Indoor Championships at the XS Tennis Village.
The Bulldogs will face No. 3 seed TCU Saturday at 1 p.m. ET for a spot in the semifinals.
Despite South Carolina (8-1) winning the doubles point, Georgia (5-4) won four singles matches on courts three, four, five and six to advance to its first quarterfinals since 2018. Bryde earned his third match-clinching win of the season with a three-set victory over the Gamecocks' No. 67 Raphael Lambling.
"It was a gutsy performance by our guys," said head coach Manny Diaz. "South Carolina played incredibly well in doubles and made it tough on us, but our guys bounced back with a tremendous effort in singles. Miguel [Perez Peña] did a fantastic job at six to win his match so quickly, and Trent [Bryde], Teodor [Giusca] and Blake [Croyder] had all won first sets, which gave us a lot of hope. Our guys showed tremendous poise and composure. All the credit to Trent at the end there to stay positive after losing the second set. He played incredible tennis and stayed very calm to close it out. I love seeing him come through for us in these last few matches – it's great to see him become the leader of this team here lately."
The Gamecocks opened the match with a 1-0 lead after narrowly defeating the Bulldogs in doubles competition. After starting down in the match, 4-1, No. 24 Bryde and Quinn held serve twice and broke third-ranked Toby Samuel and Connor Thomson to tie the match 4-all but would go on to lose the match.
Both matches on courts two and three went into tiebreakers, with Teodor Giusca and Henning unable to extend the match, falling to No. 30 Jake Beasley and James Story, 7-6(2). With South Carolina clinching the point, Croyder and Johnston's match remained unfinished.
Down 1-0, Georgia responded by earning four first sets in singles competition to put pressure on South Carolina.
Perez Peña swiftly tied the match up after earning a dominant singles victory on court six. The sophomore won 68% of the total points in his match against Beasley to earn a 6-2, 6-1 straight-set win, his 15th of the year.
South Carolina would earn match point with wins on courts one and two. Both No. 5 Quinn and No. 8 Henning would lose in straight sets, which gave the Gamecocks a 3-1 match lead.
Giusca picked up his first win on court five this season after beating Casey Hoole by a 6-3, 7-6(4) result. The Bucharest, Romania native saved five break points throughout the match to win. No. 62 Croyder followed shortly thereafter, picking up his 15th win of the year with a 6-3, 7-6(5) result over Story. The redshirt senior clinched his match with a running forehand return that went just over the top and out of reach from Story.
With the match on the line, Bryde went into a third set against No. 67 Lambling. Each side held serve for the first seven games as Bryde took a 5-3 lead in the set and served for the match. The Suwannee native used his fourth ace of the day to notch his 13th win of the year and his sixth in the last eight matches.
"This win means a lot," said Bryde. "To get a win against a tough South Carolina team in this tournament means a lot to us, especially with it being the last semester for a lot of the guys on the team. You could just see on everyone's faces that we were all just beyond thrilled."
Georgia holds an 8-1 record against its upcoming opponent TCU, with the last match between the squads coming at the ITA Kickoff Weekend in 2012 — a 7-0 Georgia win. The Horned Frogs are the reigning Indoor National Champions, having won the event in Seattle in 2022.
"We've got a big challenge tomorrow against one of the top teams in the country who won this tournament last year," said Coach Diaz. "This will be a great test for our guys, and we look forward to the challenge."
Keep up with all the latest news and information on the Bulldogs by following UGA Men's Tennis on social media on Twitter and Instagram @UGATennis, on Facebook @UGAMensTennis, and the web at GeorgiaDogs.com.
Singles competition
1. #11 Toby Samuel (SC) def. #5 Ethan Quinn (UGA) 6-3, 6-2
2. #12 Connor Thomson (SC) def. #8 Philip Henning (UGA) 6-2, 6-3
3. #87 Trent Bryde (UGA) def. #67 Raphael Lambling (SC) 7-5, 4-6, 6-3
4. #62 Blake Croyder (UGA) def. James Story (SC) 6-3, 7-6(5)
5. Teodor Giusca (UGA) def. Casey Hoole (SC) 6-3, 7-6(4)
6. Miguel Perez Pena (UGA) def. Jake Beasley (SC) 6-2, 6-1
Order of finish: 6, 1, 2, 5, 4, 3*
Doubles competition
1. #3 Toby Samuel/Connor Thomson (SC) def. #24 Ethan Quinn/Trent Bryde (UGA) 6-4
2. #30 Jake Beasley/James Story (SC) def. Philip Henning/Teodor Giusca (UGA) 7-6(2)
3. Casey Hoole/Raphael Lambling (SC) vs. Blake Croyder/Britton Johnston (UGA) 6-6(5-4), uf
Order of finish: 1, 2*
---
MBB: Georgia (16-10, 6-7 SEC) vs. No. 1/1 Alabama (22-4, 12-1 SEC) Tonight in Tuscaloosa
Series History: UA leads, 98-53
Last meeting: UGA, 82-76, on Jan. 25, 2022
Video: SEC Network (Dave Neal, pbp; Joe Kleine, analyst)
Audio: Georgia Bulldogs Radio Network (WSB AM 750; SiriusXM: 386; SXM App: 976) (Scott Howard, pbp; Chuck Dowdle, analyst; Adam Gillespie, producer)
The Starting Five
• Eight different Dogs have been used to comprise 11 different starting lineups for UGA this season.
• All 12 Dogs who have logged playing time this season are averaging double-digit minutes per game.
• Seven different Dogs have made double-digit 3s this season, the most since 8 did so in 1997-98.
• UGA is ranked No. 2 nationally in bench minutes, with reserves logging 45.4 percent of the Dogs' PT.
• UGA's assist-to-TO ratio is up by +.26 since Thanksgiving, the best improvement by an SEC team during that span.
The Opening Tip
Georgia begins an SEC alphabetical road swing on Saturday evening when the Bulldogs venture to Tuscaloosa to face No. 1 Alabama. That contest is followed by a trek to take on Arkansas in Fayetteville next Tuesday.
Georgia improved to 16-10 overall and 6-7 in SEC play with a 65-63 win over LSU on Valentine's Day in Athens.
With that, the Bulldogs have won as many SEC games in head coach Mike White's first season in Athens as they did overall during the entire 2021-22 campaign.
Georgia also improved to 13-2 at home this season, putting the Bulldogs within one victory of matching the record for regular-season wins at Stegeman Coliseum during the venue's 60-season history.
The arena itself seems to have an affinity for White. He is now 20-3 all-time at Stegeman, an 87.0 winning percentage.
Series History With Alabama
Alabama sports 98-53 lead in the overall series between the Bulldogs and the Tide, including 55-14 advantage in games played in Tuscaloosa.
In the most recent matchup last January 25 in Athens, Aaron Cook's 15-point performance led a quartet of Bulldogs in double figures during an 82-76 win over the Tide.
The victory was Georgia's lone league win during the 2021-22 season.
Jabri Abdur-Rahim and Braelen Bridges added 13 points apiece and Kario Oquendo chipped in 11 for Georgia, which snapped an eight-game losing skid with the victory.
The Bulldogs surged ahead late in the contest, outscoring the Tide 20-10 over the final 5:12.
Abdur-Rahim started the spurt by connecting on a trio of free throws after being fouled on an attempt from the right wing.
Bridges gave Georgia the lead for good on a hook shot in the lane that made it 69-68 at the 3:24 mark.
Georgia last traveled to Tuscaloosa on February 13, 2021, when a quartet of former Bulldogs still playing collegiately led Georgia in a 115-82 setback to No. 11/11 Alabama.
Auburn's KD Johnson, who scored 22 points at No. 16/15 Tennessee three days earlier, led the Bulldogs with 24 points. Kentucky's Sahvir Wheeler chipped in 16 points, Dayton's Toumani Camara posted a double-double of 12 points and 13 boards and Ole Miss' Tye Fagan notched 11 points.
Georgia trailed by just three, 41-38, at halftime before Alabama began the second period with an 18-9 surge over the first 6:39 of the period to seize control.
A hot-shooting Crimson Tide team connected on 64.3 percent of its shots from the floor and 60.0 percent of its 3-pointers.
---
Photo Gallery: Georgia vs. Jacksonville State
Watch a fullscreen slideshow
HERE.
---
Jump To Comments