Jump To Top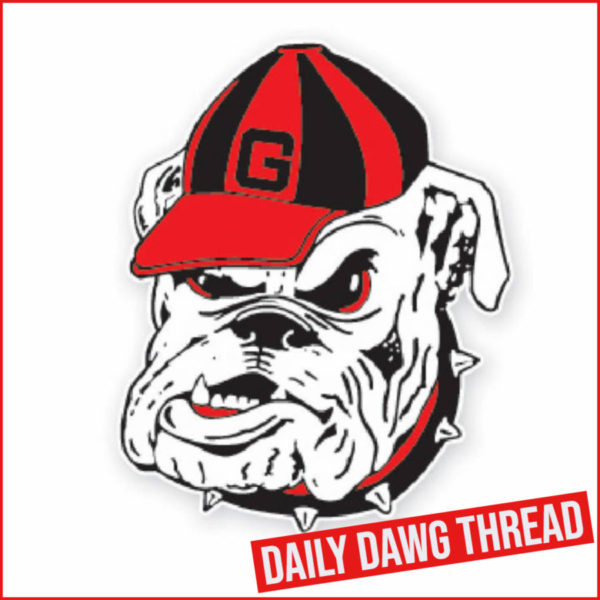 WBB: Dawgs beats Kentucky, 50-40
The University of Georgia women's basketball team won its third straight and fifth game in the last six outings with a 50-40 victory against Kentucky Thursday evening at Memorial Coliseum.
Georgia improves to 18-9 overall and 7-6 in league play. The Lady Bulldogs return home to host Arkansas at noon ET Sunday at Stegeman Coliseum.
Georgia forced 22 Kentucky turnovers, marking the 17th time this season the Lady Bulldogs have forced 20-plus opponent miscues in a game. That total leads the Southeastern Conference.
Kentucky was also held to a season low in points (40) and field goal percentage (28 percent), hitting just 14-of-50 for the game.
Alisha Lewis led Georgia with 13 points, including four free-throws that sealed the game in the fourth quarter.
Georgia led 13-11 at the end of one as both teams struggled to shoot.
The Lady Bulldogs went cold to start the second period, going over four minutes without a field goal, before finishing the quarter on a 6-0 spurt to lead 21-16 at the break.
Kentucky was held to just a 2-for-10 shooting effort in the third quarter with no field goals for 6:49. That enabled Georgia to build a 38-23 advantage — its largest of the game — going into the final frame.
The Wildcats clawed back in the game in the fourth, but Georgia held on for the win.
---
Georgia opens its 136th season of baseball today at 3 p.m.
The University of Georgia opens its 136th season of baseball today at 3 p.m. at Foley Field versus Jacksonville State. Game two of the series will be Saturday at 2 p.m. with Sunday's action starting at 1 p.m.
Play Ball: Baseball is the oldest sport on campus, dating back to 1886. Georgia did not field a team in 1944 or 1945 due to World War. Georgia's overall record is 2,387-1828-24. Georgia's Ike Cousins head baseball coach Scott Stricklin begins his 19th season directing a program including his 10th with the Bulldogs. His overall record is 620-397-1 and 270-209-1 at UGA. In season openers at UGA, he is 6-3. Georgia won eight in a row to start 2022.
Roster Roundup: The Bulldogs return six starters around the diamond, 12 pitchers who saw action last year plus welcome 18 newcomers. There are six graduates including 24-year-old outfielders Ben Anderson and preseason second team All-SEC Connor Tate, both in their sixth campaign due to a redshirt season and a COVID-year. Anderson was the 2022 SEC Baseball Scholar-Athlete of the Year. A few more veterans back are juniors Corey Collins, Fernando Gonzalez and Parks Harber.
Georgia has two graduate transfer pitchers: Kyle Greenler (Elon), Dalton Rhadans (Wofford); two graduate transfer infielders: Will David (Samford) and Mason LaPlante (Yale) plus two Division 1 transfers in pitcher Zach DeVito (Tulane) and infielder Sebastian Murillo (Long Beach State).
The youngsters usually in the lineup will be sophomore Cole Wagner and redshirt freshman Charlie Condon as they will see action at either first base, right field or designated hitter.
No Preseason Love: The Bulldogs are not ranked in any preseason top 25 polls. They are picked to finish fifth in the East, according to a preseason poll of SEC coaches who voted Tennessee and LSU as the projected champions with the Tigers winning the league. In the East, the coaches predicted order was UT, UF, VU, USC, Georgia, UK and Mizzou. Ten teams on this year's slate advanced to the NCAAs in 2022.
Rotation & Bullpen: The rotation for the opening series will be junior LHP Jaden Woods, junior LHP Liam Sullivan and freshman RHP Blake Gillespie. Woods moves from his fireman role to the rotation with a solid three-pitch mix while Sullivan was a mainstay last year. Woods is the team's highest rated prospect for the 2023 MLB Draft according to Baseball America who ranked the top 200. Woods came in at No. 89 while junior C/OF Corey Collins was No. 188. Gillespie earned the job and will be the first freshman in the opening series rotation since Woods and Luke Wagner in 2021.
Veterans Nolan Crisp, Charlie Goldstein, Will Pearson, Collin Caldwell and Chandler Marsh and freshmen Leighton Finley, Kolten Smith and LHP Jarvis Evans are likely among the first ones up for action in the middle innings while the transfer pitchers are likely to be involved later in games. Freshman RHP/OF Matthew Hoskins will be in the mix when healthy as an illness will sideline him for the JSU series.
Probable Rotation For UGA-JSU Series ('22 Final Stats)
#17 Jaden Woods (1-1, 4.80, 3 SV, LHP, Jr.) vs. #12 AJ Causey (4-4, 2.61, 9 SV, RHP, So.)
#14 Liam Sullivan (4-3, 4.62, LHP, Jr.) vs. #7 Tanner Jones (2-4, 5.33, 1 SV, RHP, So.)
# 20 Blake Gillespie (n/a, RHP, Fr.) vs. #22 Eli Zielinski (n/a, LHP, Fr.)
Radio/TV/Live Stats Information (Radio/TV simulcast: Jeff Dantzler and David Johnston)
Friday at 3 pm
960TheRef: https://georgiadogs.com/watch/?Live=4358&type=Archive
Streaming: ESPN+: https://www.espn.com/watch/player?id=ee4016ad-2b96-4c70-b98d-77da0405b813
Live Stats: https://georgiadogs.com/sidearmstats/baseball/summary
Saturday at 2pm
960TheRef: https://georgiadogs.com/watch/?Live=4359&type=Archive
Streaming: ESPN+: https://www.espn.com/watch/player?id=31749eee-ecb3-4435-8074-ef014e4a4b71
Live Stats: https://georgiadogs.com/sidearmstats/baseball/summary
Promotions: The first 750 fans receive an Opening Weekend t-shirt
Sunday at 1 pm
960TheRef: https://georgiadogs.com/watch/?Live=4360&type=Archive
Streaming: ESPN+: https://www.espn.com/watch/player?id=65372c76-6d5d-4df3-a1c3-64fb26262fd7
Live Stats: https://georgiadogs.com/sidearmstats/baseball/summary
Promotions: Family Fun Day features children having the option to be an Anthem Buddy before the game and Run the Bases after the game.
Ticket/Parking Information
A limited number of tickets are available in the Left Field Bleachers and in the Right Field Bleachers.
For non-conference games, not including Clemson and Georgia Tech, Friday tickets in the Left Field Bleachers are $8.
Tickets for Saturday non-conference games, not including Ga. Tech in the Left Field Bleachers are $10, while Sunday's game will be $8.
All Right Field Bleacher tickets are $5 for non-conference games not involving Clemson or Georgia Tech.
Fans can get seats from other fans through our official secondary ticketing partner StubHub.
Fans with tickets who are unable to come are encouraged to transfer them to other Bulldog fans, return them to UGAAA or resell them on StubHub.
Foley Field Gates open one hour before game time.
Free parking is available in the commuter surface lot behind the outfield.
About JSU/Series History: Jacksonville State is led by Jim Case who enters his 22nd season. The Gamecocks went 27-28 last year. They welcome back 2022 All-Atlantic Sun 2nd Team selection senior OF T.J. Reeves (.317-8-30) along with RHP/INF AJ Causey (4-4, 2.61 ERA, 9 SV; .250-0-7) and 3B Brennen Norton (.315-6-21), both who earned All-ASUN Freshman Team honors a year ago. JSU holds a 4-3 edge in the series that dates to 1998. The teams last met in 2019. Georgia won 5-1 in Athens while JSU rallied for a 9-8 win in 11 innings at their park.
---
SB: No. 13/10 Georgia (5-0) hosts the 20th Annual Red & Black Showcase this weekend
Dates: Feb. 17-19, 2023
Location: Athens, Ga.
Stadium: Jack Turner Stadium
Admission: FREE (no tickets required // seating is first come, first served)
Participating teams:
#19/17 Stanford (3-2)
St. Johns (1-3)
Charlotte (3-1)
Georgia's Schedule:
Friday, Feb. 17
3:30 p.m. – vs. Stanford
6 p.m. – vs. St. John's
Saturday, Feb. 18
1 p.m. – vs. Stanford
3:30 p.m. – vs. St. John's
Sunday, Feb. 19
1 p.m. – vs. Charlotte
The Georgia Bulldogs open the 2023 home schedule this weekend, hosting the 16th Annual Red & Black Showcase at Jack Turner Stadium.
Georgia will welcome No. 19/17 Stanford, St. John's, and Charlotte in the 10-game round-robin tournament beginning Friday.
Follow the Bulldogs
» Every Georgia game of the Red & Black Showcase will stream live on SEC Network+. RJ Taylor will be on the call.
» Live stat links can be found on the softball schedule at GeorgiaDogs.com.
Upcoming Promotions at Jack Turner Stadium
» Admission to every home regular season Georgia softball game is FREE. No tickets are required. Seating is first come, first served. The UGA clear bag policy is in effect.
» Saturday, Feb. 18
– The first 250 fans will receive a Team 27 t-shirt.
Series Histories
Stanford
» Georgia trails the all-time series 1-3
» The Bulldogs and Cardinal have not met since 2013 in Cathedral City, California; Georgia lost 6-0
» Prior to that meeting, the Bulldogs had not played Stanford since 2003 when Georgia split two games in Palo Alto
St. John's
» Georgia leads the all-time series 6-0
» Georgia and St. John's most recently met in 2019 on opening weekend in Boca Raton, Florida
» In Athens, Georgia is 5-0 against the Red Storm
Charlotte
» Georgia leads the all-time series 9-1
» The Bulldogs and 49ers have not met since 2005
» In Athens, Georgia is 7-1 against Charlotte
» Georgia has won the last eight meetings dating back to Feb. 24, 1999
---
T&F: Newcomers setting records for Dawgs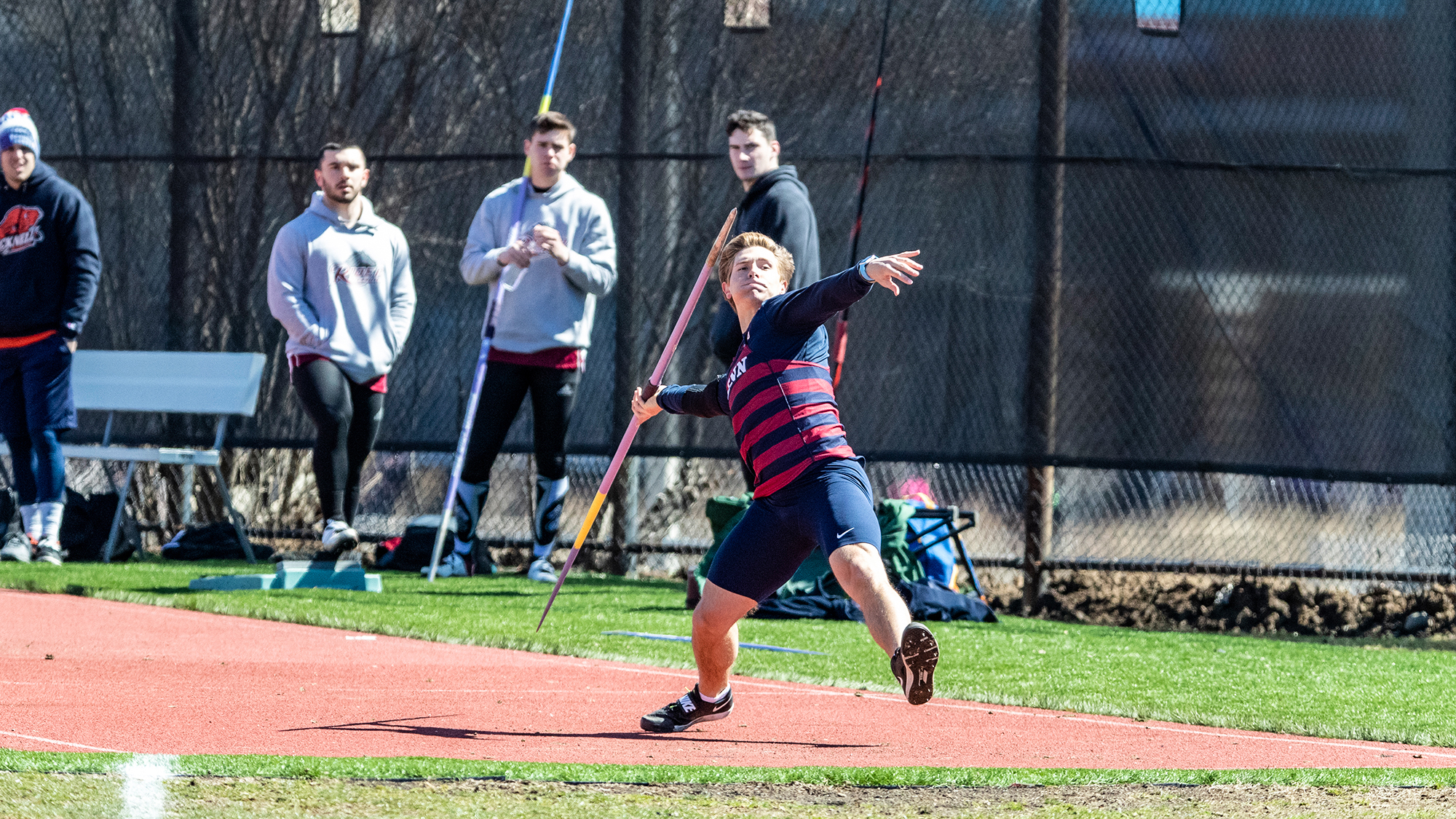 Georgia track and field welcomed a new batch of Bulldogs to the program in the fall and the group has paid immediate dividends.
Twenty-two of the Lady Bulldogs' 41-woman roster are fresh in the red and black, including five transfer additions. The Georgia men have eight newcomers on this year's roster, including the defending NCAA javelin champion in Marc Minichello.
In fact, Minichello is one of three All-American transfers who is now in Athens. Minichello, a graduate transfer from Penn, launched a personal record 81.17 meters/266 feet, 3 inches on his third attempt to win last year's national championship by more than four feet. He went on to finish third at this year's USATF Championships. Fellow javelin thrower Erin McMeniman (Brown) was also a qualifier for the 2022 NCAA Outdoor Championships and is preparing for her first spring with the Bulldogs.
Oklahoma transfer Mikeisha Welcome earned four All-America certificates while triple jumping for the Sooners. This season, Welcome is ranked fourth nationally with the third-longest mark in school history (13.72m/45-0.25) and has a pair of runner-up finishes and one third place showing in the triple jump.
A talented corps of true freshmen has also already dotted the UGA all-time top-10 lists as the indoor postseason nears. Sprinters Aaliyah Butler, Kaila Jackson, Haley Tate and Autumn Wilson, mid-distance standout Will Sumner and heptathlete Ella Rush are making waves across the country during their early performances.
Sumner, who is out of Canton, Ga., was the class of 2022's top recruit with a career best 800m time of 1:46.53, which is the third-fastest time in history for a high schooler. Jackson, who had the nation's top wind-aided 100-meter dash time, is ranked 10th in the wind-legal 100m division with Wilson at sixth. Tate also had the country's eighth best 400m time. In addition, Rush won the Senior British indoor pentathlon title.
So far this indoor campaign, Sumner has set the 800m school record (1:47.28), Jackson now owns the school's No. 1 mark in the 60m (7.16) and she and the other freshmen sprinters have established a total of nine adjustments to the school record books already. Rush is also battling for a spot at Nationals after scoring 4,100 points in the pentathlon, which ranks 10th on Georgia's all-time top-10 list.
The class is also highlighted by the addition to distance runners Simone Rojas and Katherine Law along with jumpers Leah Anderson and Madison McConico. Rojas captured the 2021 GHSA 6A cross country title and the 2022 state 1600m crown in high school and scored at all six 2022 cross meets last fall, including a top finish for the Lady Bulldogs at the Live In Lou Classic. Law won the 4A state cross country title as a junior and finished in the top three in both the 3200m and 1600m at the state meet as a senior.
In the jumps, Anderson was an indoor Nike All-American in both the triple jump and 60m hurdles and outdoors in the triple as well. McConico was the Adidas national champion in the triple jump and three-time Virginia state champion in the event.
On the men's side, here are the other new additions:
Sprints – Christopher Morales Williams, Shamali Whittle
Pole vault – Alon Rogow
Distance – Ethan Nordman
For the women, here at the rest of the additions:
Sprints – Hali Murphy
Distance – Lily Cincola, Lorel Golden, Emily Guy, Audrey Knoper, Nina Ouellette, Janie Sandel, Ashley Thompson
In addition, sophomore sprinter Keshaun Black (Meridian Community College) and sophomore distance runner Zack Truitt (Georgia Tech) are on the Bulldogs' roster after transferring in. The Lady Bulldogs now also feature sophomore distance runner Samantha Aromin (Penn State), sophomore sprinter and hurdler Dominque Mustin (Texas A&M) and graduate transfer sprinter and hurdler Zoe Pollock (Royal Latin School).
The Southeastern Conference Indoor Championships arrive for the Bulldogs in Fayetteville, Ark., on Feb. 24 to start the postseason.
The outdoor season begins in Atlanta at the Yellow Jacket Invitational on March 17. Georgia will play host to its only home meet on April 6-8 with the annual Spec Towns & Torrin Lawrence Invitational.
---
Jump To Comments