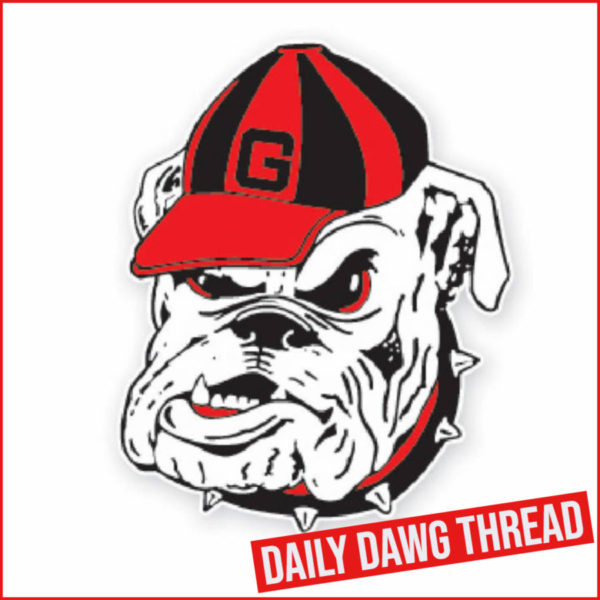 ---
WBB: Georgia Defeats Arkansas in Thriller 63-62
Jenna Staiti converted a three-point play in the final minute, and freshman Tineya Hylton came up with a game-saving steal in the closing seconds as Georgia won a 63-62 thriller over Arkansas Thursday night in snowy Fayetteville.
With the victory, Georgia improves to 19-8, and 8-7 in Southeastern Conference play. The Razorbacks fall to 16-12, and 6-9 in the league.
Freshman guard Reigan Richardson ignited a third quarter Georgia rally, leading the Lady Bulldogs with 15 points, marking the fourth time in the last five games that she has scored in double figures.
Arkansas rallied from a 58-51 deficit, out-scoring Georgia 11-2 down the stretch to take a 62-60 lead with less than a minute to go. Down by two, Lady Bulldogs All-SEC graduate Que Morrison drove the right side and missed inside the paint. But Staiti, her fellow All-SEC graduate, was there for the stickback, converting, drawing a foul and hitting the free throw to give Georgia the 63-62 lead.
"This was a terrific win for us tonight against an excellent Arkansas team," said Georgia head coach Joni Taylor. "It tells me a lot that we can go on the road and win in a tough environment like this. I'm very proud of our team."
Following Staiti's three-point play, Georgia came up with a defensive stop, drawing a charge on Arkansas's penultimate possession. But the Lady Dogs turned the ball over with just under 10 seconds remaining, giving Arkansas a chance to win. But the freshman Hylton, picked up the defensive play of the night, taking the ball away from the Razorbacks Makayla Daniels, who paced Arkansas with 21 points.
The Razorbacks dominated out of the gate, jumping to leads of 10-0 and 15-2. The Lady Bulldogs missed their first 11 shots and did not make a field goal until a Morrison three with 2:09 remaining in the first quarter.
Down 18-9 after one, Georgia controlled the second period and trailed by just one, 26-25 at the half. Fueled by Richardson and Sarah Ashlee Barker, who combined for 13 points in the third quarter, carried a 50-43 lead into the final 10 minutes, out-pacing the Razorbacks 25-17 in the period.
---
BASEBALL: Georgia Opens Four Game Akron Series Today
The No. 15 Georgia Bulldogs open a four-game series with Akron Friday at Foley Field. First pitch set for 5:02 p.m, and the game will be available on the Georgia Bulldog Sports Network and streamed on SEC Network+.
The Bulldogs (4-0) welcome the Zips (1-2) who are making their first trip to Foley Field. The Bulldogs have a chance to match and even eclipse their best start under Ike Cousins head coach Scott Stricklin. The 2020 Bulldogs began the year 7-0. The Zips are coached by former nine-year Major League Baseball veteran Chris Sabo. They dropped a road series to Lipscomb last weekend in Nashville.
Georgia enters the Akron series batting .291 with a 2.50 ERA and a .986 fielding percentage. Akron is batting .291 with an 8.28 ERA and a .933 fielding percentage. Georgia has hit at least one home run in every game this season and has eight total. Graduate CF Ben Anderson is enjoying a solid start for the Bulldogs, batting .667 (6-for-9) with two home runs, three RBI and four walks. Graduate SS Cole Tate is next at .412 (7-for-17) with a home run, three RBI and perfect fielding in 14 total chances.
The Bulldogs will employ the same rotation as last weekend with one addition because this is a four-game series. Saturday's action will be a doubleheader (two nine-inning games) starting at 2 p.m. The series concludes Sunday with first pitch scheduled for 1 p.m. Georgia's pitching staff has held its opponents to a .185 batting average. The school record, set by the 2019 team, is .200, while last year's squad finished with the second-best mark at .226.
Watch a fullscreen slideshow
HERE
.
Probable Pitching Matchups: UGA vs. Akron
Friday: Jonathan Cannon (1-0, 0.00 ERA, RHP, Jr.) vs. Conor Steinbaugh (0-1, 18.00, RHP, Gr.)
Saturday Game 1: Liam Sullivan (0-0, 18.00, LHP, So.) vs. Taed Heydinger (0-1, 11.25, RHP, Gr.)
Saturday Game 2: Garrett Brown (0-0, 0.00 ERA, RHP, RSo.) vs. Anthony Fett (0-0, 3.38, LHP, So.)
Sunday: Dylan Ross (1-0, 1.80 ERA, RHP, Jr.) vs. Brady Biglin (0-0, 15.00, RHP, Jr.)
Georgia Baseball Radio Links
Georgia Bulldog Sports Network (Announcers: Jeff Dantzler, David Johnston)
Free audio streaming of all Georgia Bulldogs games can be heard using the Gameday LIVE app.
Optimized for iOS7+ and Android 4.0+, Georgiadogs.com Gameday LIVE is now available for both smartphone and tablet in App Store and Google Play marketplaces. Georgiadogs.com Gameday LIVE is the official mobile application of Georgia athletics. Get the app here: georgiadogs.com/wireless/.
Friday Pregame Show at 4:40 pm ET: https://georgiadogs.com/watch/?Live=4140&type=Live
Saturday Pregame Show at 1:40 pm ET: https://georgiadogs.com/watch/?Live=4141&type=Live
Sunday Pregame Show at 12:40 pm ET: https://georgiadogs.com/watch/?Live=4142&type=Live
SEC Network+ TV Links
All live video streaming for games will be carried on the SEC Network +.
The Akron series will be a two-camera simulcast featuring radio announcers Jeff Dantzler and David Johnson
Streaming Links
Game One: https://link.edgepilot.com/s/624ea1fa/zaBtrTD3zU2bdyTj3uMC9g?u=https://www.espn.com/watch/player?id=e1c6dc33-5187-4c45-af40-cb50094372cc
Game Two:
https://link.edgepilot.com/s/1d796c02/uQ_2F4c5DkmQcyv-leoOIA?u=https://www.espn.com/watch/player?id=d5085183-2787-442d-9bde-559d042973b5
Game Three:
https://link.edgepilot.com/s/f7da046e/zHCZq8VCKk_uBDg94H4TEQ?u=https://www.espn.com/watch/player?id=51e709e5-e307-44c6-91cb-617125688416
Game Four:
https://link.edgepilot.com/s/2391afb8/9zYpEiD5bEuR43Hyn8Kq1w?u=https://www.espn.com/watch/player?id=8a243511-f1af-4094-b7e6-2fc9de69c6ce
Promotions This Series
See the promotions table for Georgia Baseball posters, roster cards, schedule cards and magnets.
Sunday: Family Fun Day; Pre-Game: Anthem Buddies; Post-Game: Kids Run The Bases
Baseball Tickets
Season Tickets for the 2022 season tickets are sold out, however there are three new flexible ticket packages available for 5-, 10- and 15-games. They can include any game on the home schedule. The prices for these packages are $40 for five games, $70 for ten games and $90 for 15 games.
Single game tickets for most non-conference games along with Thursday and Sunday SEC games are options too. Single game tickets are $10 while group tickets (10+ tickets) are $5 each. Currently, single game sales and group tickets are not available for SEC games on Friday or Saturday or for the Clemson or Georgia Tech games. For ticket or group info questions, please call (706) 542-1231, Ext. 1.
Ticket sales are available online here: https://gado.gs/8hg
---
SOFTBALL: Georgia Classic Begins Today
Dates: Feb. 25-26, 2022
Location: Athens, Ga.
Stadium: Jack Turner Softball Stadium
Admission: FREE (no tickets required)
Georgia's Schedule:
Friday, Feb. 25
vs. North Carolina – 3:30 p.m.
vs. Bryant – 6 p.m.
Saturday, Feb. 26
vs. Bryant – 1 p.m.
vs. North Carolina – 3:30 p.m.
Media Information
Streaming: SEC Network+
Play-by-play: RJ Taylor
The 15th-ranked Georgia softball team continues its homestand this weekend hosting the 19th Annual Georgia Classic. Georgia hosts Bryant and North Carolina at Jack Turner Stadium in a six-game tournament Friday and Saturday.
Follow the Bulldogs
» All Georgia games of the Georgia Classic will stream live on SEC Network+. RJ Taylor will call play-by-play.
» Live stat links can be found on the softball schedule at GeorgiaDogs.com.
» Live Twitter updates will be available on the official Twitter page of Georgia softball, @UGAsoftball.
This Week's Promotions
» Admission to every home regular season Georgia softball game is FREE. No tickets are required. Seating is first come, first served.
BULLDOGS BULLETIN
Series Histories
Bryant
» Georgia leads the series 1-0.
» Lone meeting came in Athens Feb. 22, 2019.
North Carolina
» Georgia leads the series 9-5.
» Six most recent meetings have been in Athens. The series in Athens is tied 4-4.
» UNC has won three of the last four meetings.
A Look at What's Ahead
Georgia opens the month of March hosting the 13th Annual Bulldog Classic March 4-6. The Bulldogs will welcome App State, Ohio, and UMass to Jack Turner Stadium in the 10-game tournament. Georgia's next midweek action will be against Georgia State March 9.
---
WTEN: Chelsea Fontenel Signs with the Bulldogs
University of Georgia women's tennis head coach Jeff Wallace announced Thursday, Feb. 24, the signing of Chelsea Fontenel to the Bulldog tennis program.
Fontenel, a native of Kaiseraugst, Switzerland has climbed as high as No. 38 in the International Tennis Federation (ITF) junior rankings. She has played in all four Junior Grand Slams, including a round of 32 appearances at the French Open and a quarterfinals appearance in doubles at Wimbledon. In 2021, Fontenel won the J4 Frankfurt in Germany, and in 2019 Fontenel won the J5 Bayamón in Puerto Rico — both on hard courts.
Throughout her career, Fontenel has posted a career-high 10.74 Universal Tennis Rating — UTR is a global rating system that promotes fair and competitive play across the tennis world on a scale between 1 and 16.50 based on actual match results.
"We are thrilled about Chelsea joining the Bulldog family," said Georgia associate head coach Drake Bernstein. "She brings more international experience and a strong work ethic to our program. She is a focused, driven girl and we are excited to see her thrive in her college years here at Georgia."
Georgia will return to action, when they play host to the Ole Miss Rebels in the SEC opener on March 4 at 3:00 p.m.
---
Jump To Comments