Jump To Top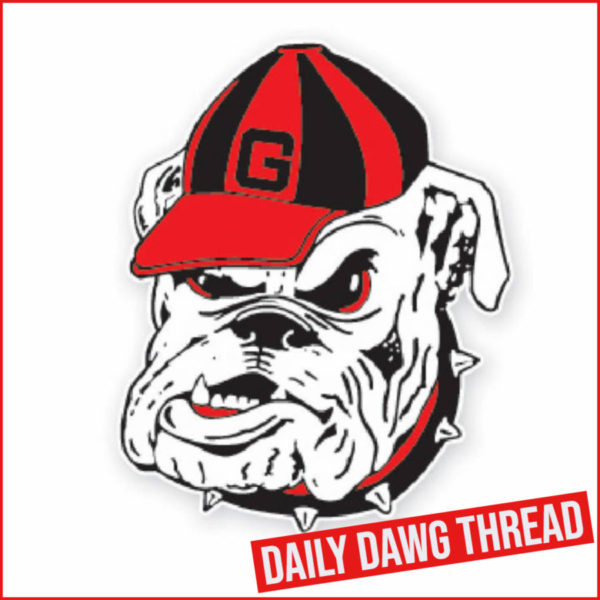 BASEBALL: Georgia takes Princeton series with Sunday win
The University of Georgia baseball team split a Sunday doubleheader with Princeton at Foley Field to win the four-game series three to one.
Georgia (5-2) claimed game one of Sunday's action 12-7 while the Tigers rallied past the Bulldogs 12-11 to avoid a sweep.
"It always leaves a bad taste in your mouth when you lose the last one," Georgia's Ike Cousins Head Baseball Coach Scott Stricklin said. "We didn't play well enough to win game four. It is disappointing, but we have to learn from it. We have got some young kids out on the mound that are going to be really good for us. They just have to grow from it and learn from it."
Game One: Georgia 12-7
Back-to-back three-run innings boosted the Bulldogs past the Tigers 12-7 in a scheduled seven-inning affair.
Two home runs and three doubles fueled Georgia's offense as junior Corey Collins went two-for-four at the plate and tied his career-high with four RBI. Junior Charlie Goldstein got the first start of the day for Georgia and pitched 2.1 innings, allowing three runs on four hits with three strikeouts. Sophomore Chandler Marsh (1-0) came in relief in the fourth inning and got the win. Senior Dalton Rhadans pitched the final three innings for the save, allowing one run on three hits with three strikeouts. Princeton's (1-3) Andrew D'Alessio (0-1) was credited with the loss, allowing 11 runs on nine hits with four walks over 4.2 innings.
Princeton took a lead in the first with one run. The Bulldogs answered back in the bottom of the frame as Collins sent his third home run of the season to left center and scored graduate Connor Tate and redshirt freshman Charlie Condon to make it 3-1.
The Tigers tied it in the third with a two-run double, but a two-run home run blasted to right field by junior Parks Harber gave Georgia back the advantage, 5-3.
Three Tiger runs gave Princeton a one-run lead, 6-5, in the fourth. With sophomore Dwight Allen II on second, graduate Mason LaPlante reached on an error by the catcher and set up a Ben Anderson single to score Allen, knotting the score at six. A single from right field from Tate scored LaPlante and Anderson as Georgia built a two-run lead, 8-6.
A double from graduate Will David with two outs and an intentional walk of sophomore Cole Wagner put two runners on base in the fifth. A two-run double to the left field wall from Allen extended the Bulldogs' lead. With Allen and LaPlante on base, Anderson singled to left field and scored Allen to give Georgia an 11-6 advantage.
A solo home run from Princeton came in the top of the sixth as the Tigers continued to trail by four runs. With freshman Justin Thomas in to pinch run for Condon, who was hit by pitch, Collins sent a doble to center field to score Thomas and give Georgia its final runs.
Game Two: Princeton 12-11
A four-run eighth inning pushed Princeton past Georgia, 12-11, in the final game of the series. The Tigers slugged four home runs including a pair by Scot Bandura.
"The positive side is that you have to turn that page, and we still scored 11 runs," Collins said. "It is always time to get better. I don't know how many we left on base, but we still scored 11 runs. As long as we keep getting better. We have a lot of veterans. There are still some positives you have to look at because we still won three out of four. We are never satisfied, but there are still positives to look at."
Georgia has homered in every contest this season. Junior Fernando Gonzalez picked up the first home run for the Bulldogs in the first inning. Junior Sebastian Murillo launched his first career home run in the bottom of the ninth.
Senior Nolan Crisp started for Georgia and provided four innings. He allowed one run on three hits with two strikeouts. Freshman Blake Gillespie (0-1) was credited with the loss after throwing 1.2 innings and allowing four runs on four hits. Princeton's Jacob Faulkner (1-0) notched the win, pitching the final four innings and allowing four runs on four hits with two strikeouts.
Three runs in the first started the Bulldogs' offensive run. With Tate and Harber on base, a sacrifice fly from Condon scored Tate to put Georgia on the board. Gonzalez stepped to the plate next and cranked his first home run of the season to left field to score Harber for a 3-0 Bulldog lead. With Anderson and LaPlante on second and third, Tate hit a double to center field to extend the lead. The Tigers go on the board with a solo home run in the fourth. Anderson blasted his 16th career triple and was sent to home plate on a single from Allen to center field for a 6-1 lead.
Princeton erupted for five runs in the fifth to knot the game at 6-all. A sacrifice fly from David with the bases loaded in the bottom of the frame gave the Bulldogs a one-run advantage, 7-6.
The teams exchanged runs in the sixth and the Bulldogs reclaimed the lead on a pair of Tiger miscues. However, Princeton pushed across five runs ove the final two inning to build a 12-9 lead. Murillo's blast pulled Georgia within two but the Tigers hung on for their first win.
The Bulldogs return to Foley Field on Tuesday, Feb. 28 at 4 p.m. when they play host to Presbyterian College.
---
SB: UGA records shutout of Lipscomb
The 17th-ranked Georgia softball team shutout the Lipscomb Bisons Sunday afternoon in the final game of the 20th Annual Georgia Classic, 5-0.
The win was Georgia's fifth shutout of the weekend, and the first time Georgia has shut out five-straight opponents since February 2019. The Bulldogs improve to 12-4 after a 5-0 weekend in Athens.
Madison Kerpics (5-2) was once again electric in the circle, working seven scoreless innings, allowing just one hit. She fanned four batters in the contest. Kerpics carried a no-hit bid into the sixth, losing it on an infield single with two out in the frame.
Kerpics concluded the weekend pitching 19 scoreless innings, allowing seven hits, and striking out 18 batters in three starts.
The offense was led by a two-hit day from seniors Sydney Kuma and Jaiden Fields. Kuma provided the big hit of the game, a three-run home run in the fourth. In total, Georgia recorded six hits as a team.
Kuma's three-run home run to centerfield sparked a big inning for the Dogs in the fourth. The homer was the third of the season for Kuma and broke up a no-hit bid by Lipscomb's pitcher. Fields followed with a triple then scored on a groundout off the bat of Marisa Miller to widen the lead to 4-0 in the fourth.
With Kuma on third in the sixth, Miller dropped down a squeeze bunt to plate Kuma and make it a 5-0 advantage for Georgia.
Kerpics retired the Bisons (4-7) in order in the final inning to secure the shutout.
Georgia is back on the road Tuesday for a showdown at rival Georgia Tech. First pitch in Atlanta is slated for 6 p.m. on ACC Network Extra.
---
WBB: Georgia is SEC Tourney's seventh seed, opens with Auburn Thursday
The University of Georgia women's basketball team has earned the No. 7 seed and will play No. 10 seed Auburn on Thursday at 6 p.m. in the second round of the Southeastern Conference Tournament.
This year's tournament will be held at the Bon Secours Wellness Arena in Greenville, S.C.
Georgia finished the regular season at 20-10 overall and 9-7 in league play. The Lady Bulldogs have won seven of their last nine games, with the only two losses coming to top-5 teams South Carolina and LSU. Georgia won five-straight conference contests before Sunday's loss against the Gamecocks, marking the team's best SEC win streak in six seasons.
Georgia owns a 34-20 lead in the all-time series against Auburn. The two teams played this past Thursday — a 70-59 Georgia win in Athens. The Lady Bulldogs and Tigers have played six times in the SEC Tournament, with the last meeting coming in 2017.
The Lady Bulldogs own a 51-39 record in SEC Tournament games, winning the title in 1983, 84, 86 and 2001. 
---
MGOLF: Chris Kirk wins Honda Classic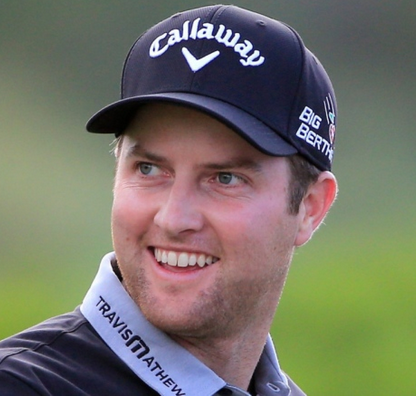 After nearly eight years, University of Georgia men's golf alumni Chris Kirk is back in the winner's circle after defeating Eric Cole in a playoff to earn his fifth PGA Tour title and first since the 2015 Charles Schwab Challenge.
"I just have so much to be thankful for," Kirk said. "I'm so grateful for my sobriety, I'm so grateful for my family, I'm so grateful for everyone that has supported throughout the past three or four years."
Kirk, a native of Athens, Georgia, finished with a 72-hole score of 14-under-par 266 (69-62-66-69) to claim the 2023 Honda Classic title.
With the win, Kirk brings home a purse of $1,512,000 and is now eligible to play the Masters again for the first time since 2016. He will also be the last Honda winner. The car company is ending its event title sponsorship after 42 years, with a new sponsor set to be in place in the coming weeks.
"I was obviously very, very nervous today having not won in so long," Kirk said. "Coming down the stretch, I felt good."
Defending champion and fellow Georgia Bulldog Sepp Straka finished tied for ninth at 9-under-par.
---
WGOLF: Bulldogs tee off at the Darius Rucker Intercollegiate today
The Georgia women's golf team will continue its spring campaign on Monday when the Bulldogs tee off at the Darius Rucker Intercollegiate at Long Cove Club on Hilton Head Island, S.C. The 18-team field includes six top-10 and 12 top-25 squads and will be televised on the Golf Channel on Monday-Wednesday from 2:00-5:30.
"From a national perspective, this tournament will garner a lot more attention for us," head coach Josh Brewer said. "We trying to look at it like every other tournament, but we realize it has more of a national championship feel with the TV coverage and so many of the top teams in the country here. It's an amazing opportunity for us to continue to the strong start to our spring season."
Georgia finished third and second at its first two spring events and spent much of both of those tournaments atop the team leaderboard. Individually, Bulldog golfers have compiled eight top-10 individual finishes during 2023.
"We feel like we've had a good start to the spring that could have been much better," Brewer said. "I know it sounds like coach-speak, but we feel like we've had some really great individual performances but still haven't put everything together from a team perspective. Hopefully, this week we'll have four or five of those type of individual performances this week, and it will make for a fun watch for everyone on Wednesday on the Golf Channel."
Georgia's lineup for the tournament will feature Caterina Don, Jenny Bae, Céleste Dao, Candice Mahé and Caroline Craig. In addition, LoraLie Cowart will compete as an individual. Don is coming off an individual win in the Bulldogs' last tournament, the San Diego State Classic. Bae also has a victory this season, earning medalist honors at the Illini Invitational last fall.
No. 2 Wake Forest leads the list of Darius Rucker entrants, followed No. 3 Oregon, No. 4 South Carolina, No. 6 LSU, No. 8 Texas, No. 9 Baylor, No. 12 Arizona State, No. 13 Virginia, No. 15 Auburn, No. 19 Northwestern, No. 20 Vanderbilt and No. 23 Kentucky. Georgia is currently ranked No. 32. Rounding out the competing teams are Alabama, Arkansas, Duke, Furman and Howard.
"I was actually looking at the teams in the tournament with my coach back home, and I know it's probably one of the strongest set of teams we'll play this season," Bae said. "We just can't wait. Every one of us has grinded. We all know the golf course, and we all know how hard it can play. I feel like as long as we focus on our each individual shot that we have, then we'll be ok."
Bae, who is ranked No. 5 nationally, is one of five top-10 golfers in latest ledger released by Golfstat who will be competing in the Darius Rucker. In six tournaments this season, Bae has notched five top-10 finishes, including runner-up showings at the Mason Rudolph Championship and the Collegiate Invitational at Guadalajara Country Club.
Craig will be making her spring debut after missing the first three events of the 2023 calendar while recovering from a fractured thumb.
"I've very excited," Craig said. "It's been an interesting spring – a bit of a difficult one – but I've really just tried to stay positive and do all that I can to get ready for this moment. I'm excited to have the opportunity and just want to stay in the moment. I want to just go play one shot at a time and enjoying playing an awesome tournament at an awesome golf course."
Craig is hopeful the Bulldogs will use the tournament to spark a run similar to last season when Georgia advanced to match play and finished fifth at the NCAA Championships.
"Field wise, we're an awesome team as well, so we think we match up well with everybody else," Craig said. "I think it's a great preparation for what we'll see in the postseason. We're just excited to go out there and show everyone what we've got. We're going there to play the golf course and beat the golf course."
Coverage on the Golf Channel will begin with the network's College Central show from 2:00-2:30, followed by exclusive coverage of the Darius Rucker for the following two and a half hours each day.
"I think for me, when I see a TV tower and all that it's kind of exciting more than pressuring," Bae said. "I've had a few experiences with them and I feel like at one point, you just don't even know they're there. You just go and play golf and whatever you do will show."
"I think it's really special that a women's collegiate regular-season event is going to be broadcasted," Craig said. "I think that's huge for women's golf, just getting our talents and our names out there. We're really appreciative that the Golf Channel is going to do that."
---
Jump To Comments