Today's Contents – Click to Read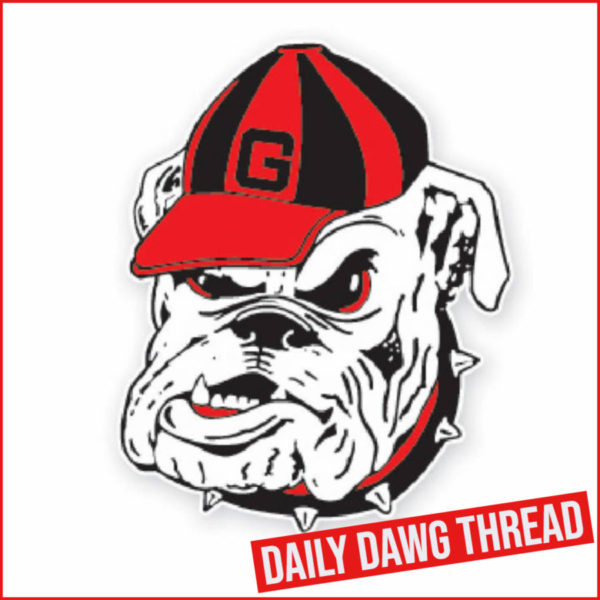 ---
PHOTO GALLERY: The Celebration
Watch a fullscreen slideshow
HERE
.
Today's Contents – Click to Read
---
T&F: Matthew Boling Wins Another Event, Ana da Silva Score Historic Put
Junior Matthew Boling won his second consecutive event and junior transfer Ana da Silva launched the second-longest shot put attempt in school history to wrap up the Clemson Invitational on Saturday.
Boling, a Houston, Texas, native, answered his performance in the long jump on Friday with a victory in the 200-meter dash in Saturday's action. Da Silva, who hails from Ribeirao Das Neves, Brazil, posted three separate throws of at least 15.84 meters (52 feet) and bested her nearest competitor by a foot and a half.
Full Results: For live results to this weekend's meet, please visit: https://gado.gs/899
Coach Caryl's Comments: "I thought we had a successful season debut both on the track and in the field," said Smith Gilbert. "A variety of veterans picked up just where they left off and a number of freshmen jumpstarted great careers. Looking forward next weekend to continue our progress."
A night after crushing his own school record in the long jump, junior Matthew Boling approached his No. 1 time in the 200m to cruise to a victory. He ran a 20.49 to take over the country's top spot in the event this season. Also in the 200m, senior Elija Godwin improved his No. 4 mark in the school record books in the 200m with a 20.97 for fourth.
Junior transfer Ana da Silva quickly rocketed to No. 2 in the UGA record books in the shot put after her second shot put toss measured 16.53m (54-2.75). The country's seventh-best mark this year was the best for the Lady Bulldogs since the school record (55-10.5) in 2013.
Another newcomer, true freshman Kenondra Davis, finished third in the 200m with the best time for the Georgia women since 2018. Davis' finish of 23.62 is the sixth-fastest time on Georgia's all-time top-10 list.
Making her collegiate debut in the high jump was freshman Elena Kulichenko. The Odintsovo, Russia, native went over the bar at 5-10.50 on her second try to be the top collegiate finisher and second overall.
Senior Titiana Marsh started her final year in the triple jump with the top mark of her career. She soared 13.56m (44-6) on her third attempt to take second. This vaulted her from No. 5 to No. 4 on the school's all-time list with the second-best mark in the NCAA this year.
In addition, junior Sam Bowers earned second-place honors in the 3000m with an 8:14.66.
Up Next: The Bulldogs travel to Columbia, S.C., for the Carolina Challenge on Saturday, Jan. 22.
Today's Contents – Click to Read
---
MBB: UGA Falls to Vandy – 73-66
In a competitive, back-and-forth contest, the University of Georgia men's basketball team fell 73-66 to Vanderbilt Saturday evening before 6,980 spectators at Stegeman Coliseum.
Junior Jaxon Etter led Georgia (5-12, 0-4 SEC) with a career-high 16 points on 5-for-8 shooting, including four 3-pointers. Senior Braelen Bridges tallied 14 points and six rebounds, while graduate Aaron Cook pitched in with 10 points and four assists. For the evening, the Bulldogs shot 44.8 percent from the field and outrebounded the Commodores by a 38-28 margin.
"We had too many points off turnovers in the second half," said Georgia head coach Tom Crean following the game. "Our low post defense was not great, and they do a really good job of making the double hard because they run the split action on the ball side. We gave up a couple of those buckets…There's very little you can do to defend a live ball turnover, and that hurt us."
Georgia quickly ran out to a 10-5 lead with all five starters scoring in the early going, but Vanderbilt (10-6, 2-2 SEC) eventually tied the game up near the midway mark of the half. After the Commodores moved ahead, Etter put the Bulldogs back ahead with a 3-pointer followed later by another triple from junior Dalen Ridgnal and a lay-in from Bridges that made it an eight-point game with under five minutes to play.
As the half wore down, Etter extended the lead with back-to-back threes, clinching a new career-high in scoring. Bridges continued his strong first half with a driving score, while sophomore Kario Oquendo also connected on the fast break. However, Vanderbilt scored five unanswered points in the final minute to cut Georgia's halftime lead to 36-28.
The Commodores continued their scoring streak with eight straight to open the second half, forcing an early Bulldog timeout with the game now tied. Following the timeout, a Vanderbilt dunk and 3-pointer brought the run to 18 consecutive points before Bridges posted back-to-back scores to narrow the newfound deficit. Unfortunately, the Commodores continued to surge with another 8-0 run to go up by nine with 13:24 remaining.
Following a six-point Georgia burst, Vanderbilt responded with a pair of layups before a Noah Baumann layup and Etter's fourth three of the night brought the score to 55-54 with under nine to play. Once again, the Commodores responded with an 11-2 run to refurbish their lead, capping off the sequence with a thunderous fast-break dunk. After trying furiously to close the gap, the Bulldogs made one last rally with six unanswered points in the final 95 seconds, drawing to within four before Vanderbilt sealed the game at the foul line.
Today's Contents – Click to Read
---
Jump To Comments