Jump To Top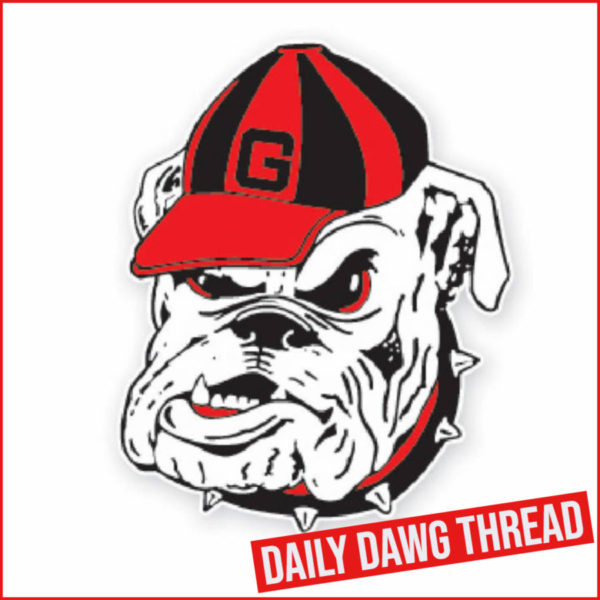 MBB: Mike White Pregame Presser – Georgia vs. Vanderbilt 2023
On the importance of defending your home court…
"We have to. We have to play really, really hard. Our fans help. We need Dawg Nation to come out and support us as they do. Our numbers have grown. The enthusiasm in the arena has increased. The decibel level has continued to increase, which has helped us down the stretch. Especially defensively when you need big stops to win big games. In this league, they are all tough to come by on the road. Fortunately, we have strung together some (wins) here at home and it will be really difficult to get another one here tomorrow against a Vanderbilt team who is very, very good. We are going to have to play very well."
On the town buying into this team…
"I can't comment on around town. I don't get out much… I know how to get to Stegeman and back home and back to Stegeman the next morning. But you can tell the numbers have increased in terms of who's coming to the game and the excitement. Our students have been good and we look forward to trying to increase some of that attendance. We have our work cut out for us. It's a build of course but late in some of these games recently our crowd has been a bigger and bigger factor. We need that. We need that desperately. Especially in this league."
On Vanderbilt…
"First off, they run very good stuff. They are very difficult to prepare for because they run a bunch of different stuff. They are deep. They can shoot the three from a number of spots. Starters. Guys coming off the bench. I don't know this for a fact, but I have to think they are getting as much bench production offensively as any team in our league or right there with the conference leaders. Very physical. Stingy defensively. They play a unique style of defense. They are really good. They have played a really tough schedule. Some of their losses against high-level teams, they have been right there. They continue to get better, year in and year out. He's (Jerry Stackhouse) had a build there and this is as good as they have played. We are going to have to play really well to beat them."
On Mike Brey's retirement…
"Mike is an awesome human being, humility, so underrated as an coach. I saw something today – I started saying this and I should probably stop myself – but there was some headline about how he's been at Notre Dame for 22 years, but he never got to a Final Four. I mean, are you kidding me? The guy won a million games, my brother played for him, I know what kind of human being he is, I've heard him speak to his teams. What a role model, what a mentor, he did a lot for that institution, he does it the right way, I know that firsthand. I'm a huge fan of him. He's one of my favorite guys in terms of, as a younger coach, you admire in this profession. So I was a little bit sad when I heard the news yesterday. I called my dad on the way home, 'Dad, are you okay?', because it's a big deal for him too. The best hire that my father has ever made, and I'll continue to admire Coach Brey. We had a small talk right before our game in December, again right after the game and a little bit of texting over the next couple of days."
On the second half against Kentucky…
"I was disappointed in myself and in all of us. We just didn't do a good enough job to be competitive down the stretch. We were really good in the first half, still had some defensive stuff and some lack of physicality and defensive rebounding in the first half, which really took a turn for the worse in the second. You look back immediately after the game, I said, 'We should have doubled him [Oscar Tshiebwe] more,' and that's something we'll consider moving forward, really with all bigs. Some of it depends on time, score and flow of the game and all those things. So many of those points, he just went and got off the glass. He's just really, really good. We didn't do a good enough job on him to even be competitive. Oscar Tshiebwe is special. I don't know that there is a better offensive rebounder in the history of the game, at least since I've been watching the game. I don't know how you block that guy out – he's incredible."
On what Jaylin Ingram means to the program and the role he's taken on…
"He's taken on a leadership role, a locker room voice, a voice of reason. What he says holds weight and continues to do so. He's been frustrated at times. We're in a sport where you've got 13 guys, on most teams, on scholarship and a couple walk-ons. You've got numbers, but you can only play five. He wants opportunities, of course, and he's earned some. He's got to continue to work to earn more. He's had some big moments for us, though. There was a couple of games, where if he doesn't play the way he plays, we don't win those games. He's continuing, at the same time, to get back to 100% physically. I give credit to his work ethic with what he's been through. I can't imagine what he's been through those three times, and then the minor thing that he had to set him back a couple months on top of that third major surgery. But he's got great feel, high basketball IQ, throwing his body around the glass. In fact, the best block out we had in Rupp Arena was Jaylin Ingram in the first half right in front of our bench on Oscar. If we had a bunch of those, maybe Oscar only gets 20 instead of 24."
On if Jaylin Ingram has mentioned his relationship with Vanderbilt's Tyrin Lawrence…
"Jaylin is so old that we call him 'unc.' We all call him 'unc.' No, but he hasn't. I'll bring that up to him tonight. Everyone knows Jaylin, especially from Georgia, and everyone admires him. He's such a good guy. Lawrence is such a good player, one of the most improved players in our league, in my opinion. A guy that has got it on a string, that can drive it either way, he's a lefty, herkie jerky, just hard to stay in front of. A competitive player."
On the fans' impact on the game inside Stegeman Coliseum…
"It's enormous. It gives us a chance. In our league, we've played a couple of road games, and those arenas were a huge impact for our opposition. You go to Florida, that student section was off the charts, and credit to those guys. You go to Rupp Arena, you're playing really well and early second half they go on a little run, and you can't hear yourself think. Rupp Arena obviously holds a lot of people, and they do a good job and they've won a lot of games, but that's what we're trying to build here. We're trying to get to a point where the people that are coming are enjoying it and continue to come again and bring friends and get even louder, and we have got to do our part to guard, rebound and make shots."
On expectations for the game against Vanderbilt…
"I'm fired up. Our guys have worked really hard. I'm fired up for our fans, too. They're going to be great. Obviously, you hope that you have some success. You hope that we can defend the 3-pointer at a high level, that we can block out better than we did against Kentucky, guard their actions, find some ways to manufacture some points, and we hope that, late in the game, we're in striking distance to steal another SEC win and that the crowd becomes a factor to help us overcome that."
---
MBB: Georgia (13-5, 3-2 SEC) vs. Vanderbilt (9-9, 2-3 SEC) at 1:00 today
Saaturday, January 21, 2023 at 1:00 p.m. ET
Stegeman Coliseum (10,523) in Athens, Ga.
Series History: VU leads, 94-56
Last meeting: VU, 85-51, on 2/9/33
Video: SEC Network (Dave Neal, pbp; Jon Sundvold, analyst)
Audio: Georgia Bulldogs Radio Network (WSB AM 750; SiriusXM: 138 or 191; SXM App: 962) (Scott Howard, pbp; Chuck Dowdle, analyst; Adam Gillespie, producer)
The Starting Five
• UGA's 10-0 home record represents the Dogs' 6th-longest overall and 5th-longest season home win streaks ever.
• Mike White is 17-1 all-time at Stegeman, 1-0 at Louisiana Tech, 6-1 at Florida and 11-0 with the Bulldogs.
• Terry Roberts is among SEC statistical leaders in 6 categories, including No. 3 in assists and No. 5 in scoring.
• UGA is No. 8 nationally in 3-point FG defense, with opponents shooting just 27.7 percent.
• UGA's assist-to-TO ratio is up by +.22 since Thanksgiving, the best improvement by an SEC team during that span.
The Opening Tip
Georgia returns to what have been the extremely friendly confines of Stegeman Coliseum on Saturday when the Bulldogs host Vanderbilt in a matinee matchup.
Georgia enters the contest with the Commodores at 13-5 overall and 3-2 in the SEC; however, the real story has been the Bulldogs' success at home this season.
The Bulldogs are a perfect 10-0 at Stegeman Coliseum during the current campaign, producing the sixth-longest overall and fifth-longest single-season home winning streaks in program history.
That success should come as no surprise to anyone familiar with first-year head coach Mike White's record in the arena prior to arriving in Athens last spring.
Combining his tenures at Louisiana Tech (1-0), Florida (6-1) and Georgia (10-0), White has compiled an almost unfathomable 17-1 in Stegeman Coliseum.
Keeping An Eye On Entering Today's Game . . .
Terry Roberts is…
• 2 assists from 200 for his career
Jailyn Ingram is…
• 26 points from 1,500 for his career
---
GYM: Dawgs outscore Kentucky in all four events
The University of Georgia gymnastics team secured a home victory against the University of Kentucky, 197.225-196.575, on Friday night in Stegeman Coliseum. This meet marked the highest scoring output since the last home meet against Kentucky on March 5, 2021.
Georgia outscored Kentucky in all four events of the meet earning a total score of 197.225. The Gymdogs posted two season-best event scores with a 49.250 on beam and 49.225 on vault. Additionally, the Gymdogs won event titles for three events; Naya Howard secured the title for vault, Katie Finnegan earned the title on bars and Haley de Jong and Soraya Hawthorne shared the honor on floor.
"We really appreciate the crowd coming out two times this week," Georgia head coach Courtney Kupets Carter said. "It just really keeps their momentum going. I just think it's fantastic that some freshmen, but also seniors are either matching or getting new career highs. We made a really big improvement. When we ask them to focus on it, they all want it, so it's really nice to see them actually doing those little things that make a big difference. The excitement between them is really helping to build one thing after another, not just the gymnastics, but the camaraderie as a team is just propelling them forward for sure."
The Gymdogs started off strong on vault, where freshman Naya Howard led the rotation and earned a career high with a solid 9.900. Seniors Amanda Cashman and Soraya Hawthorne both vaulted to a 9.875. Overall, the team scored a 49.225.
Continuing on bars, the team swung to a collective score of 49.325. Junior Katie Finnegan matched her career-high with a 9.900. Graduate Josie Angeny and freshman JaFree Scott both received a 9.875. Senior Haley de Jong finished the event with her score of 9.850.
The energy continued on beam, where the team posted an overall score of 49.250. Hawthorne shined with her performance, which earned a career-high of 9.900. Howard secured a score of 9.875, and senior Vanessa Deniz followed with a 9.850.
The Gymdogs ended the competition on floor with a combined score of 49.425. De Jong and Hawthorne both earned a 9.925 for their respective performances.
---
MTENNIS: UGA vs. Texas Tomorrow
The 12th-ranked University of Georgia (0-1) men's tennis team will continue its dual match season against the No. 7 Texas Longhorns (1-0) at the Texas Tennis Center on Sunday, Jan. 22, at 3 p.m. ET.
MEDIA INFORMATION
Season Stats: https://link.edgepilot.com/s/82796ef1/oQ_n4EBKNUq7d64VRLag5Q?u=https://gado.gs/9xb
Live Stats: https://link.edgepilot.com/s/9d82e5c7/8XgV0Tz0BE_sG7K2Woh7Tg?u=https://gado.gs/49b
Live Streaming: https://link.edgepilot.com/s/fca3879b/_YvGTKHIo0uWgyKFFnYVIw?u=https://gado.gs/9xv
Social Media
Keep up with all the latest news and information on the Bulldogs by following UGA Men's Tennis on social media on Twitter and Instagram @UGATennis, on Facebook @UGAMensTennis, and on web at GeorgiaDogs.com.
Diaz's Details
"Texas is a team we're familiar with, and by the same token, they're familiar with us," said head coach Manny Diaz. "They're extremely talented and they compete very well. I think that we learned a few lessons in our last match against Florida State. I think we can be better than we played, and our guys have worked very hard this week. While it's going to be a steep challenge, our schedule is rough here in the early goings, I think that we're ready for a good match and we are looking forward to our team playing in Austin on Sunday."
Dawgs in the Rankings
In the final player rankings of the fall season, redshirt freshman Quinn earned the top spot in the singles poll after a strong start to his collegiate career, going 9-0 in the fall and winning the ITA All-American Championships. Quinn was joined by No. 10 Philip Henning in the top 10, making Georgia just one of two schools to have multiple players represented in the top 10.
The Bulldogs put five players in the singles rankings in total, rounded out by No. 21 Blake Croyder, No. 70 Teodor Giusca and No. 106 Trent Bryde. The Red and Black had a pair of tandems in the doubles rankings as well, led by 19th-ranked Bryde and Quinn and followed by No. 55 Croyder and Britton Johnston.
Georgia was also picked to finish at the top of the Southeastern Conference by the league's coaches. The Bulldogs received 155 points, edging just past Tennessee, who finished second. Rounding out the top five are Kentucky, South Carolina and Florida, respectively.
Georgia holds the most regular-season championships of any school in the SEC with 31 titles, 19 more than Florida, who holds the second most, with 12. Should the Red and Black win the conference crown this year, it would be the first time doing so since 2017. It would also be the program's 42nd overall conference title with 11 tournament crowns.
---
T&F: Dawgs compete in Dr. Martin Luther King Jr. Invitational
Georgia's track and field teams departed Friday morning for Albuquerque, N.M., in anticipation for today's Dr. Martin Luther King Jr. Invitational.
This marks the first of two trips for the Bulldogs to the Indoor Track at the Albuquerque Convention Center. Those who qualify will return to New Mexico for the NCAA Indoor Championships on March 10-11.
When Do The Bulldogs Start: Sophomore Elena Kulichenko and freshman Ella Rush will begin the action for the Lady Bulldogs in the high jump at 10 a.m. ET. At the same time, junior Gavin Beverage is scheduled to battle in the men's shot put for the second weekend in a row.
Where To Catch The Meet: There will be streaming coverage of Saturday's action as well as live results.
Live Video (FloTrack): https://gado.gs/9xy
Live Results: For results throughout the weekend, please visit: http://gado.gs/9xx
Coach Caryl's Comments: "The goal for this weekend is to improve on the performances from our opener, and anyone who didn't open up in his or her respective event will open up and get a mark Saturday," said Georgia head coach Caryl Smith Gilbert. "We want a chance to compete on the track in Albuquerque since that's the track the NCAA championship will be held on. It's important to compete on the NCAA championship track so you can get a feel of the facility, the competition flow, the curve radius, the pit, the ring, etc. Also when doing race imaging, it's easier to picture the facility, the track and the race when we have already competed on it and we are a little more comfortable."
What Bulldogs Are Traveling: Twenty-one Georgia women are making the trip and 13 Bulldog men are slated to line up on Saturday. For the women, Leah Anderson, Mia Anderson, Charlotte Augenstein, Aaliyah Butler, Ana da Silva, Kenondra Davis, Eddiyah Frye, Kaila Jackson, Kulichenko, Courtney Long, Titiana Marsh, Madison McConico, Dominque Mustin, Zoe Pollock, Brandee Presley, Simone Rojas, Rush, Haley Tate, Mikeisha Welcome, Autumn Wilson and Bella Witt are each competing in at least one event.
On the men's side, Beverage, Keshaun Black, Matthew Boling, Caleb Cavanaugh, Elija Godwin, Christopher Morales Williams, Clay Pender, Alencar Pereira, Alon Rogow, Will Sumner, Zack Truitt, Nikolai van Huyssteen and Shamali Whittle are set to compete.
Boling Off To A Fast Start: Boling was named the U.S. Track & Field and Cross Country Coaches Association (USTFCCCA) National Men's Athlete of the Week this week following his performance at the Clemson Invite.
Boling, a native of Houston, Texas, ran his first career 300-meter dash and won with a facility record time of 32.40. This ranks No. 2 in school history behind the late great Torrin Lawrence, who set a then all-time collegiate best of 32.32 in 2010. Boling's finish makes him the No. 3 all-time collegiate performer with the No. 4 all-time collegiate performance. His time is No. 1 in the world in 2023.
Boling also earned Southeastern Conference Men's Co-Runner of the Week honors for his showing in the season debut.
---
Jump To Comments