Jump To Top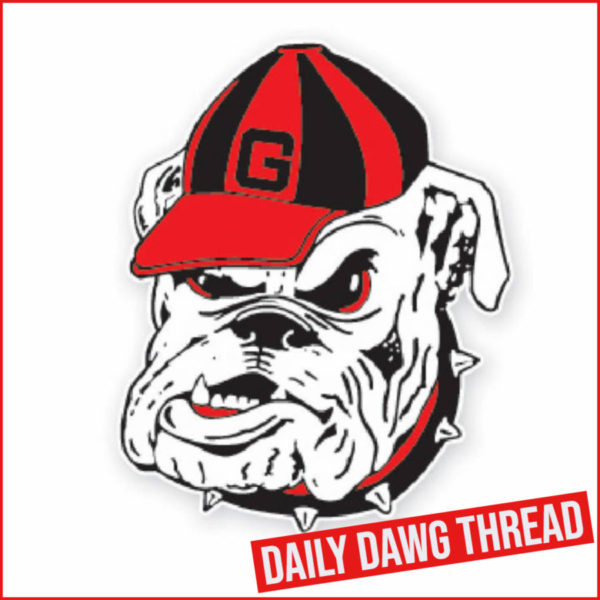 MBB: Dawgs Fall at Tennessee
The University of Georgia men's basketball team fell to No. 4 Tennessee by a 70-41 margin on Wednesday evening before 19,802 inside Thompson Boling Arena.
The Bulldogs (13-7, 3-4 SEC) were unable to get their shots to fall, finishing the night converting just 29% of their field goals. Terry Roberts led the team in scoring with 11 points and five rebounds, while juniors Jabri Abdur-Rahim and Justin Hill each notched eight points.
"We got off to a great start, I liked our rhythem and confidence level offensively," said head coach Mike White. "They responded in a big way and made their run. They spread it out mid-first half. You can't win on the road in this league, especially against one of the best teams in the country, with 20 turnovers. … We got to learn from this and move forward. We have 11 opportunities in front of us."
The Bulldogs began the game with the opening two baskets and held a lead heading into the first media timeout, but the Volunteers (17-3, 7-1 SEC) came out of the break and went on a 9-0 run to claim a 13-6 advantage. Two 3-pointers from Abdur-Rahim put Georgia within two points with just under 11 minutes remaining in the half.
However, Georgia would go on a scoring drought thereafter, unable to make another field goal until Matthew-Alexander Moncrieffe put down a huge dunk in transition. Roberts put his first bucket in at the end of the half, putting the score at 35-22 in favor of Tennessee heading into the locker room.
After a pair of free throws from Hill, Tennessee would start the second frame by scoring eight consecutive points. The Bulldogs responded with a turnaround jumper from Roberts and a layup from Abdur-Rahim to cut the deficit to 15 points.
Just under the eight-minute mark, Roberts used a pair of dribble moves to get a pass off to Hill on the wing, who then dished it back to the senior, knocking down an open 3-pointer and making his first of the night. Abdur-Rahim would follow up the triple by getting to the rim and converting on a layup.
Another large run on the offensive end from the Volunteers down the stretch would put Georgia down 27 before Roberts was able to cash in on another 3-pointer. However, the deficit would prove to be too large for the Bulldogs, as the team dropped their fourth game of the year in conference play.
Georgia will return to conference play on Saturday as it takes on South Carolina inside Stegeman Coliseum at 6 p.m. ET. The game will be televised on the SEC Network. The Bulldogs hold a 32-22 advantage over the Gamecocks when playing in their home arena.
---
SB: Sara Mosley and Jayda Kearney named to the Top 50 Watch List for the 2023 USA Softball Collegiate Player of the Year
USA Softball has unveiled the Top 50 Watch List for the 2023 USA Softball Collegiate Player of the Year. University of Georgia softball senior Sara Mosley and junior Jayda Kearney have been recognized on the list.
Mosley, a native of Elijay, Georgia, returns after garnering All-America status in 2022. She also earned NFCA All-Southeast Region Second Team and All-SEC First Team honors as a junior. Mosley finished as Georgia's top hitter, hitting .418 with a team-best 76 hits. Her average ranked fourth in the SEC and 27th nationally. 29 hits went for extra bases including 17 home runs and 12 doubles. Mosley's 17 home runs ranked eighth in the SEC and 32nd nationally while she drove in 53 runs and slugged .764.
Kearney, from Columbus, N.J., earned NFCA All-Southeast Region Second Team and All-SEC First Team accolades in 2022. Kearney hit .364 while scattering 60 hits last season while 24 hits went for extra bases including seven doubles, two triples, and 15 home runs. Her 15 homers ranked 11th in the SEC. She led the Bulldogs with 56 RBI and scored 42 times.
---
WBB: Georgia (13-8, 2-5 SEC) vs. Missouri (14-6, 3-4 SEC) Tonight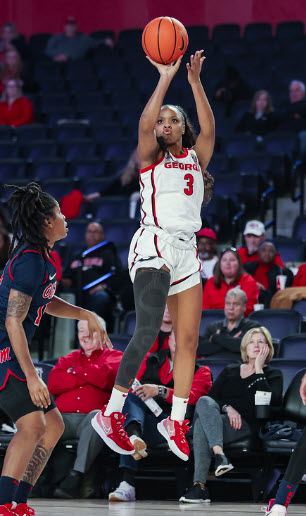 Game Information
Thursday, Jan. 26 | 7 p.m. ET | Stegeman Coliseum | Athens, Ga.
TV: SEC Network + (Matt Stewart and Anne Marie Armstrong )
Radio: Georgia Bulldog Sports Network (Jeff Dantzler)
Storylines
» Georgia returns to Stegeman Coliseum to host the Missouri Tigers on Thursday. The game will tip off at 7 p.m. and will air on the SEC Network+.
» Georgia has won the last three meetings against Missouri, once in Athens and twice in Columbia.
» The Tigers rank third in the SEC in 3-pointers made, averaging 7.6 per game. Missouri also ranks third in the conference from the charity stripe, boasting a 73 percent free throw percentage.
» Brittney Smith has led Georgia through conference play with seven double-figure scoring games in her last eight contests. Smith averages a team-high 14.7 points per game against league foes, which ranks 12th in the SEC. Her 52.0 percent shooting performance against conference opponents ranks sixth in the league.
» Battles leads Georgia in scoring (13.7 ppg), assists (64) and steals (35). She was one of just 50 players named to the preseason Naismith National Player of the Year Watch List.
» Georgia ranks first in the SEC in turnover margin, with a +4.81 average, and second in steals, swiping 10.8 per game.
» Georgia has forced 20 or more opponent turnovers in 14 of 21 games and has forced double-digit miscues in every contest.
» Georgia picked up its 10th win on Dec. 17. It marked the program's quickest 10th win in a season since the
2014-15 campaign.
» Georgia has held four teams (Jacksonville State, NC State, Mercer and San Diego State) to their season lows in scoring. Under Coach ABE's leadership, her teams at UCF led the nation in scoring defense in each of the last two years.
---
Jump To Comments