Jump To Top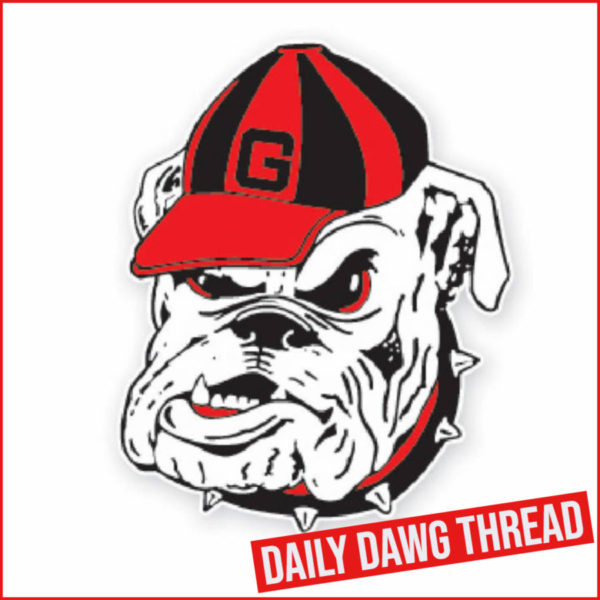 MBB: Georgia (13-7, 3-4 SEC) vs. South Carolina (8-12, 1-6 SEC) Tonight
Series History: S.C. leads, 62-58
Last meeting: S.C., 80-68, on Feb. 12, 2022
Video: SEC Network (Dave Neal, pbp; Joe Kleine, analyst)
Audio: Georgia Bulldogs Radio Network (WSB AM 750; SiriusXM: 85 of 191; SXM App: 962) (Scott Howard, pbp; Chuck Dowdle, analyst; Adam Gillespie, producer)
The Starting Five
• Mike White is 17-2 all-time at Stegeman Coliseum – 1-0 at La. Tech, 6-1 at Florida and 10-1 at UGA.
• According to KenPom.com, UGA is the nation's most improved defense, up 243 spots from last season.
• UGA enters the weekend ranked No. 13 nationally in 3-point FG percentage defense at .287.
• UGA is on pace to hold opponents under 30.0 from 3-point range for just the 2nd time in program history.
• UGA's assist-to-TO ratio is up by +.20 since Thanksgiving, the best improvement by an SEC team during that span.
The Opening Tip
The Georgia Bulldogs return to the friendly confines of Stegeman Coliseum on Saturday evening to host South Carolina. Georgia is looking to snap a three-game losing skid.
The Bulldogs are 10-1 at Stegeman this season, winning their first 10 home outings before dropping an 85-82 decision to Vanderbilt last Saturday.
"I never want to sit here and talk to our fans a bunch because we have our work cut out for us," head coach Mike White said following the game. "I preach to our guys all the time about the exterior noise and let's focus on what we need to focus on… (but) I'm disappointed for our guys, and I'm disappointed for our fans. I hope that they'll come back and continue to support us because it was rocking in there."
All indicators are that the Bulldog Nation has liked what it has seen this season. As of Thursday afternoon, less that 230 tickets remained for the South Carolina contest, putting the Bulldogs well on their way to a crowd of 10,000 fans for the fourth time in their last five outings at Stegeman.
Keeping An Eye On: Entering Today's Game . . .
Jailyn Ingram is…
• 23 points from 1,500 for his career
Series History With S.C.
Despite a 33-22 advantage for Georgia in games played in Athens, South Carolina leads the overall all-time series with the Bulldogs, 62-58.
After Georgia swept a trio of wins over the Gamecocks during the 2015-16 campaign, which likely kept them out of the NCAA Tournament that season, South Carolina has won 12 straight matchups in the series. That has flipped what was a 58-50 edge for Georgia to today's advantage for the Gamecocks.
In the most recent game last Feb. 12, Kario Oquendo led a quartet of Bulldogs in double figures in an 80-68 setback to the Gamecocks at Stegeman Coliseum.
Braelen Bridges added 16 points, Jabri Abdur-Rahim chipped in 12 and Aaron Cook scored 11.
Georgia raced to an early 18-10 lead before the Gamecocks responded with a 24-3 surge to gain control. After trailing 42-38 at halftime, the Bulldogs grabbed a 45-44 lead on a layup from Jaxon Etter; however, South Carolina again answered, this time with a 14-6 run, and never trailed again.
---
WTENNIS: UGA Sweeps Stetson
The sixth-ranked University of Georgia women's tennis team swept Stetson 4-0 on Friday afternoon, during day one of the ITA Kickoff Weekend.
"I thought it was a great start for our season," said Georgia head coach Jeff Wallace following the match. "We always love playing here at the Dan Magill Tennis Complex. It was fun, even though it was cold today. I thought our players did a really good job of coming out and playing some great doubles and getting that doubles point. We've been working a lot on that, so it is great to see some success. We're looking forward to that round of 32 match tomorrow. An opportunity to advance to the ITA Team Indoors. A trip to Seattle on the line. Notre Dame had a great win today. We are not going to take them lightly at all and we're looking forward to another great match tomorrow."
In singles, Georgia picked up three wins on the day. Sophomore Mell Reasco topped Anais Gabriel 6-2, 6-0. She was followed by sophomore Guillermina Grant who defeated Pilar A. Harper 6-0, 6-3, while graduate No. 100 Meg Kowalski clinched the match with a 6-1, 6-1 win over Magda Hedrzak.
In doubles action, the Bulldogs swept the Hatter, picking up wins on courts two and three. Hertel and Lopata cruised to a 6-1 win over Noa Cohen and Anais Gabriel, while Kowalski and Reasco topped Cheri Darley and Pilar Astigarraga Harper 6-2.
Georgia will take on Notre Dame on Saturday, Jan. 28 at 2:30 p.m., during day two of the ITA Kick-off Weekend at the Dan Magill Tennis Complex. The winner will advance to the 2023 ITA Indoor National Championship in Seattle, Wash. Stetson and USC will square off in a consolation match on Saturday, Jan. 28 at 11 a.m.
---
T&F: Kyle Garland, Kaila Jackson Set School Records
---
GYM: Gators Top Dawgs
The University of Georgia gymnastics team record its best road score of the season but fell to the Florida Gators, 197.900-196.850 on Friday night at the Exactech Arena at the Stephen C O'Connell Center.
Seven GymDogs improved or matched their season-best scores. Freshman Naya Howard notched season high scores in the first two rotations with a 9.875 on vault and a 9.900 on bars. Also on vault, senior Haley de Jong and junior Katie Finnegan received a 9.825 to increase their season highs. Senior Amanda Cashman swung to her top score of the season (9.775), while Finnegan matched hers (9.900) on bars. In the first two spots on floor, freshman Nicole King tumbled to a 9.825 and Eryn Williams matched her 9.850. Finally on beam, senior Vanessa Deniz matched her season high with a 9.900.
"This was a good meet in a competitive atmosphere," Georgia head coach Courtney Kupets Carter said. "It was our best road score and we had really solid performances throughout the meet- so many season high scores. We have five freshmen competing eight routines and they continue to progress. We're eagar to take on the challenge of improving the next two week on the road."
Georgia started the meet with a solid performance on bars, scoring a 49.350. Senior Haley de Jong, junior Katie Finnegan, and freshman Naya Howard all scored a 9.900 to begin the meet. Freshman JaFree Scott and graduate Josie Angeny both contributed a 9.825.
Moving onto vault, the GymDogs added a 49.200 to the total score, which is the team's best score on the road thus far this season. Freshman Naya Howard led the charge with a season best 9.875 and senior Soraya Hawthorne followed from the anchor position, scoring a 9.850. Senior Amanda Cashman, de Jong, and Finnegan all scored a 9.825.
Continuing on floor, the GymDogs compiled a 49.225. Cashman earned the top score among GymDogs with a 9.900 and Williams followed with her 9.850. King, Howard, and Hawthorne all contributed a 9.825.
Finishing on beam, Georgia added a 49.075 to the total. De Jong and Deniz were Georgia's top performers, both receiving a 9.900. Hawthorne scored a 9.825, followed by Hawthorne's 9.750, and a 9.700 from freshman Jacquie Moran.
---
MTENNIS: UGA hosts ITA Kickoff Weekend
The 15th-ranked University of Georgia men's tennis team will host a region of the Intercollegiate Tennis Association Kickoff Weekend event on Jan. 29 and 30 at the Dan Magill Tennis Complex, where Louisville, Miami and LSU will join the Bulldogs to compete for a spot at the ITA National Team Indoor Championships in Chicago on Feb. 17-20.
Season Stats: https://link.edgepilot.com/s/bbc2829b/1cExc4SFaUGQRg4-SOJOKA?u=https://gado.gs/9yn
Live Streaming & Stats: https://link.edgepilot.com/s/768f0ce8/QjG7DLslYkex9hkPME9dPA?u=https://gado.gs/91i
Cracked Racquets Cast Day One: https://link.edgepilot.com/s/1c690a13/dIq5f1Wu7kal3o4bzzbKoQ?u=https://gado.gs/9yo
Cracked Racquets Cast Day Two: https://link.edgepilot.com/s/ed0529ca/tAR0qVku1EC8VVOusYsi-g?u=https://gado.gs/9yp
Tournament Central: https://link.edgepilot.com/s/fa19b8b4/NKZKvXo2PUir776wLUCtvw?u=https://gado.gs/9y0
SCHEDULE
Sunday, Jan. 29:
Match 1: 11 a.m. – Louisville vs. Miami
Match 2: 2:30 p.m. – Georgia vs. LSU
Monday, Jan. 30:
Match 3: 11 a.m. – Loser Match 1 vs. Loser Match 2
Match 4: 2:30 p.m. – Winner Match 1 vs. Winner Match 2
Kickoff Weekend
The top-seeded Bulldogs will play its first match of Kickoff Weekend on Sunday, Jan. 29 at 2:30 p.m. ET against conference foe four-seed LSU. Despite going up against a Southeastern Conference opponent, the match result will not count toward either teams' conference record. The day will begin with two-seed Louisville and three-seed Miami playing at 11 a.m. ET.
The championship match will be played the following day on Monday, Jan. 30 at 2:30 p.m., with the consolation match coming beforehand at 11 a.m. The first 100 fans at each of Georgia's matches will receive free coffee and donuts.
The Dan Magill Tennis Complex has become a frequent spot as a regional site for the ITA Kickoff Weekend. This will be the eighth time Georgia has been selected as a host site in the last 10 years and the 12th since 2009. This year, teams who ranked in the top-16 of the final ranking of the 2022 season were selected as a regional host for the event.
Should Georgia advance to the ITA National Team Indoor Championships in Chicago, it would mark the second year in a row doing so, the first time the program has done it since going in consecutive years in 2017 and 2018.
Diaz's Details
"It certainly it a great reward for us to be hosting a portion of this even again," said head coach Manny Diaz. "Our team last year really put us in the position where we get to stay home and play. Our guys are looking forward to competing in front of our fans and being at home after two weekends on the road. We are excited to battle against some great teams, starting with a great match against LSU on Sunday. We're expecting to be pushed and challenged, but we certainly are planning on being ready for this test."
Dawgs in the Rankings
In the final player rankings of the fall season, redshirt freshman Quinn earned the top spot in the singles poll after a strong start to his collegiate career, going 9-0 in the fall and winning the ITA All-American Championships. Quinn was joined by No. 10 Philip Henning in the top 10, making Georgia just one of two schools to have multiple players represented in the top 10.
The Bulldogs put five players in the singles rankings in total, rounded out by No. 21 Blake Croyder, No. 70 Teodor Giusca and No. 106 Trent Bryde. The Red and Black had a pair of tandems in the doubles rankings as well, led by 19th-ranked Bryde and Quinn and followed by No. 55 Croyder and Britton Johnston. The player rankings will update next on Feb. 8.
Georgia was also picked to finish at the top of the Southeastern Conference by the league's coaches. The Bulldogs received 155 points, edging just past Tennessee, who finished second. Rounding out the top five are Kentucky, South Carolina and Florida, respectively.
Georgia holds the most regular-season championships of any school in the SEC with 31 titles, 19 more than Florida, who holds the second most, with 12. Should the Red and Black win the conference crown this year, it would be the first time doing so since 2017. It would also be the program's 42nd overall conference title with 11 tournament crowns.
---
Jump To Comments