Jump To Top
Today's Contents – Click to Read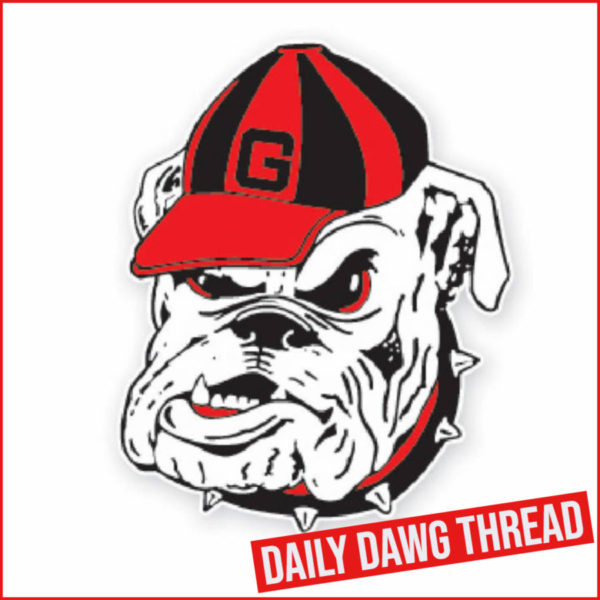 WBB: UGA Blasts Mississippi State, 62-34
WBB: Georgia Rolls Past Mississippi State, 62-34
For Immediate Release
UGA Sports Communications
Sunday, Jan. 29, 2023
ATHENS – The University of Georgia women's basketball team defeated Mississippi State, 62-34, Sunday afternoon in Stegeman Coliseum.
Diamond Battles led the scoring effort for Georgia with 19 points, followed by Javyn Nicholson with 10. Nicholson grabbed a team-high eight boards. Alisha Lewis tallied eight assists, tying her career high.
Georgia (15-8, 4-5 SEC) took a quick 8-2 lead, forcing two Mississippi State (15-7, 4-5 SEC) turnovers to take control. Georgia attacked the paint, picking up 10 of its 21 points in the key. A 13-point run was punctuated by a fastbreak jumper from Chloe Chapman to beat the buzzer and close the first quarter with Georgia ahead, 21-5.
The second quarter was slow to start before Nicholson cashed in two jumpers to increase Georgia's lead to 15. The Georgia defense forced six turnovers from Mississippi State, tallying sort scoring runs to take a 31-16 lead into the second half. Georgia held Mississippi State to its season low 16 points at the half, the least number of points scored by an opponent in one half of play this season.
Georgia dished out seven points to start the second half and boost its lead to 20. A second seven-straight run increased Georgia's lead, 48-25. Both teams traded points to close the third frame as Georgia carried its 52-27 lead into the final quarter.
Following a five-point run, a De'Mauri Flournoy triple increased Georgia's lead to 26. Georgia's defense held Mississippi State to a 27 percent field goal percentage. A final layup by Amiya Evans closed the game with the Lady Bulldogs on top.
Georgia will return to the court in Baton Rouge, La. On Thursday, Feb. 2 to face the LSU Tigers. The game will Tip off at 8 p.m. and will be aired on SEC Network+.
Today's Contents – Click to Read
---
MTENNIS: UGA wins 4-1 over LSU in ITA Kickoff Weekend
The No. 15-ranked Georgia men's tennis team posted a 4-1 win over SEC rival LSU during the first round of play in the ITA Kickoff Weekend. On a gray and cool Sunday afternoon at the Dan Magill Tennis Complex, the Bulldogs started strong in doubles and were in command throughout the singles, as well.
After winning the doubles point, Georgia (1-2) captured four of the six first sets in singles, with senior Trent Bryde earning the clinching win at the No. 4 spot.
The Bulldogs will face Louisville on Monday afternoon with a spot in the ITA National Indoor Championships going to the winner. The Cardinals took down Miami, 4-1, in the early match Sunday. The qualifying matches for the indoor tournament are being played outdoors in Henry Feild Stadium due to the ongoing major renovations to the Lindsey Hopkins Indoor Courts.
Monday's scheduled matches are Miami versus LSU at 11 a.m., followed by Georgia-Louisville at 2:30. With wet weather in the forecast for Monday, stay tuned to Georgia's website, GeorgiaDogs.com, or the Bulldogs' Twitter or Instagram feeds (@UGATennis) for updates.
In doubles, Georgia's team of Blake Croyder and Britton Johnston got the first win, at No. 3, beating LSU's George Stoupe and Ronald Hohmann, 6-3. The Bulldog duo got down a break of serve early before breaking back to make it 3-3 and then breaking again to pull away for good. LSU's Chen Dong and Welsh Hotard picked up the win at No. 2, beating Teodor Giusca and Philip Henning, 6-3.
The match at No. 1 doubles decided the point and was tight from start to finish. The No. 19-ranked team of Ethan Quinn and Bryde fought off a set point with Quinn serving at 4-5, later forced a tiebreaker, and then jumped on the No. 20-ranked Tiger tandem of Nick Watson and Stefan Latinovic early, winning five of the first six points, and taking the set 7-6 (7-3) on a Quinn ace.
In singles, the No. 21-ranked Croyder was the first one off the court. Playing at No. 5, Croyder charged past Stoupe, 6-2, 6-3, capping a strong showing with a backhand winner up the line on match point, to put Georgia in front 2-0. As Croyder was winning, Henning, ranked No. 10, was beginning to serve for the match at No. 2 against Latinovic. Henning held easily at the end of a tight second set to win 6-2, 6-4.
The Bulldogs needed just one more win at that point, but before they got it, LSU (0-1) got on the scoreboard with a win at No. 6, where Julien Penzlin defeated Miguel Perez Peña, 6-4, 6-4, to make it 3-1 Georgia with three matches still going.
Georgia got its clinching win at No. 4, where Bryde knocked off Hotard, 6-2, 7-5. It was a race between the No. 106-ranked Byrne and the top-ranked Quinn at No. 1 to see who would get the clinch. Quinn, facing the No. 18-
ranked Rohmann and up 7-6 (3), 5-3, failed to convert a couple of match points on Rohmann's serve before Bryde delivered the clinching win.
---
Jump To Comments