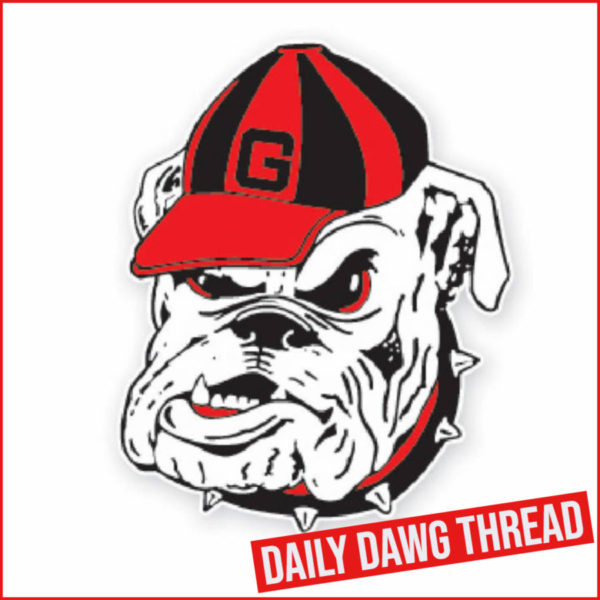 ---
LoV Insurance: The Next Big Thing for College Athletes
As we move into a new era of college football, changes are coming at us quickly. Now, as a result of NCAA v. Alston, past limits on disability/loss of value (LoV) insurance may no longer be regulated, meaning schools will be free to provide policies to athletes without regulation. I can hear the recruiting conversation now, "Yes Jimmy, Old State U. will provide you with disability insurance in the maximum amount the insurance company will write."
Up until now, the NCAA has allowed schools to pay the premiums of players' disability policies and loss-of-value riders—coverage that is triggered if an athlete suffers an injury that directly and substantially impacts their future earnings as a rookie—but only out of the limited pots of money provided to each institution's Special Assistance Fund or Student Athlete Opportunity Fund.

In siding with former athletes who sued the NCAA on antitrust grounds, the U.S. Supreme Court emphatically declared that member institutions can no longer conspire to create an automatic cap on "education-related benefits." For now, that expenditure category is largely undefined, other than it having to be "tethered" to education and exclusive of "athletics-related benefits.

Eric Chenowith, the former Kansas basketball player who now sells insurance policies to athletes, theorizes that Alston will lead to the same kind of boom the business experienced in the mid-2010s, when a few big schools, notably Florida State and Texas A&M, publicized their novel use of SAF funds to pay for LOV coverage. It has since become a common practice, at least among Power Five institutions.

"It made my budget [grow] 10x, [and] it is going to go 10x again," said Chenowith. "I am going to have a school that was spending $300,000 on insurance [premiums] that will spend a million or 2 million [dollars]. It is going to be another expansion of my industry."

Source: NCAA V. ALSTON RULING REFUELS ATHLETE INSURANCE MARKET
---
JT Daniels Signs with NIL Agent
Georgia quarterback JT Daniels has picked an agency to represent him for NIL purposes. As you can see in the tweet below, Daniels will join some fellow Dawgs at ESM
---
It's Georgia Takeover Day on SEC Network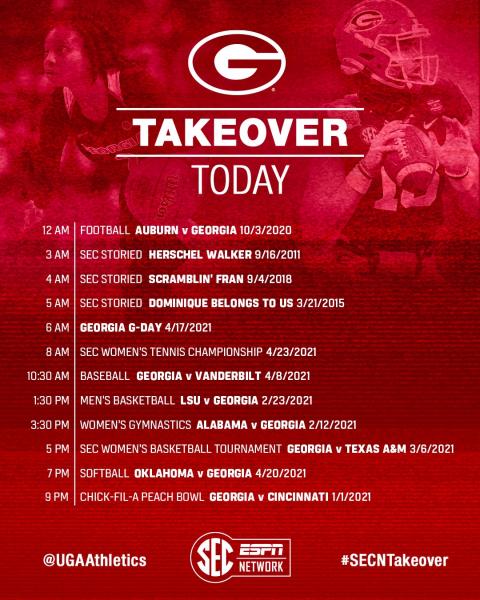 ---
Three Dawgs Make Sporting News Preseason All-America Team
Jamaree Salyer, Jordan Davis, and Tykee Smith (the recent transfer from WVU) were named to the 2021 Preseason All-America team by Sporting News.
Second-team offense
QB: Sam Howell, North Carolina
RB: Sincere McCormick, UTSA
RB: Kevin Harris, South Carolina
WR: Garrett Wilson, Ohio State
WR: Marvin Mims, Oklahoma
TE: Isaiah Likely, Coastal Carolina
T: Jordan McFadden, Clemson
G: O'Cyruse Torrence, Louisiana
C: Grant Gibson, N.C. State
G: Jamaree Salyer, Georgia
T: Thayer Munford, Ohio State
APB: Deuce Vaughn, Kansas State
Second-team defense
DL: Myles Murphy, Clemson
DL: Dante Stills, West Virginia
DL: Aidan Hutchinson, Michigan
DL: Jordan Davis, Georgia
LB: Mike Rose, Iowa State
LB: Edefuan Ulofoshio, Washington
L:B Mike Jones, LSU
CB: Josh Jobe, Alabama
CB: Tiawan Mullen, Indiana
S: Tykee Smith, Georgia
S: Jaquan Brisker, Penn State
---
Today's Pics – Julian Rochester
Julian Rochester is our next player gallery. Here are the highlights of his first 5 years at UGA in a nutshell from GeorgiaDogs.com:
2020: Saw action in five games, starting at end vs. Alabama and Kentucky...had five tackles vs. Alabama...credited with a QB pressure vs. Arkansas...had one stop vs. Auburn.

2019: Played in four games: Tennessee, Florida, LSU and Baylor...had two tackles, including one for lost yardage, as well as a QB pressure at Tennessee...four stops vs. LSU...credited with two stops, including an assisted tackle for loss, in Sugar Bowl win over Baylor.

2018: Started 12 of 14 games and had 31 total stops...six tackles vs. LSU...had three tackles vs. Austin Peay...assisted on a fourth-quarter QB sack vs. Tennessee...four tackles vs. Florida, including a fourth-quarter QB sack...had one tackle and a QB pressure in win at Kentucky...three tackles in win vs. Auburn.

2017: Appeared in all 15 games, starting in one, with 22 total stops...had three tackles, including a QB sack for a 7-yard loss, vs. Florida...had three tackles and a QB pressure in SEC Championship Game vs. Auburn...record two tackles in the Rose Bowl...posted two tackles against Tennessee, including a sack for a loss of eight yards...had one solo tackle vs. Mississippi State...made four assisted tackles and one QB hurry in start against Notre Dame...made two assisted tackles against App State...named to the 2017 SEC Fall Academic Honor Roll.

2016: Played in all 13 games, starting in six...had 36 total stops on the season, second-best among interior linemen...career-best and team-high eight stops in win at Kentucky...also had a QB sack and a forced fumble vs. UK...had seven tackles vs. Florida...made his first career tackle against UNC...among his three stops vs. Louisiana was a QB sack for a 5-yard loss...made 3 assisted tackles against Nicholls...added another three-tackle performance at Missouri...has also appeared in several short-yardage offensive plays.
Watch a fullscreen slideshow
HERE
.
Click
HERE
for our mobile photo app.
---
Jump To Comments