Jump To Top of Page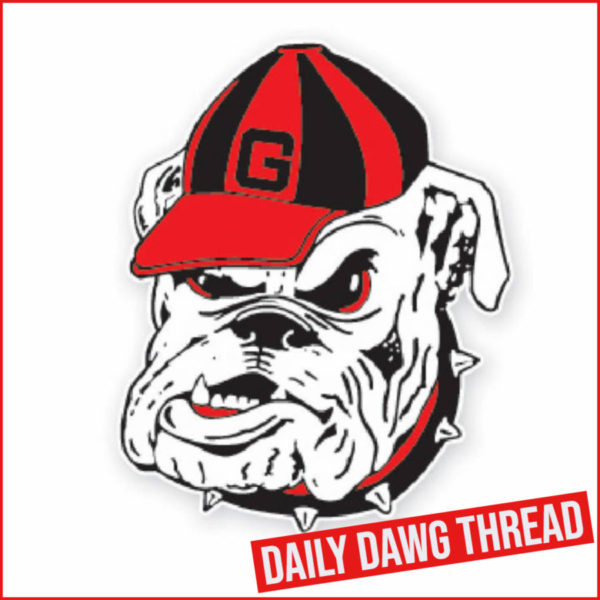 MTennis: UGA has signed Niels Ratiu, who will enroll this coming fall
The Liège, Belgium, native earned a career-high International Tennis Federation Junior world ranking of No. 109 and currently has a Universal Tennis Rating of 12.56. The 17-year-old was a member of the Belgium National Team for the 2023 Summer Cup and holds a 21-3 record during the 2023 season.
"Niels is another great addition to this incoming signing class," Diaz said. "He is an extremely talented player with outstanding experience at the junior level. We have enjoyed getting to know Niels and his family throughout the recruiting process and know he will be a perfect fit in our program."
The fourth-ranked player under 18 in Belgium, Ratiu has won a pair of both singles and doubles titles on the ITF Tour, most recently winning the J200 St. Poelten Tournament in Austria this past May.
Ratiu (pronounced Kneels Ra-Choo) joins an already top-ranked recruiting class, with blue chips Ignacio Buse and Alex Michelsen, five-star Davis Taylor, and four-stars Parker Jacques and Parker Mariencheck. The Bulldogs also signed USC transfer Ryan Colby, who was a former blue-chip prospect and All-Pac 12 honoree. 
"I can't wait to become a Bulldog and join the best program in college tennis," Ratiu said. "I believe the coaches' experience and the relationship between them and the players will help me to develop as a player and a person. I have no doubt that l made the best decision, Go Dawgs!"
Niels is the son of Lo Fatim and Ratiu Loan and sister to Louise, who is a rising sophomore on the women's tennis team at Tennessee Tech. She spent her freshman season at Young Harris College, where she was named to the PBC Presidential Honor Roll for her stellar academic performance.
---
Travon Walker donated $44,000 to UGA Athletic Association
"The University of Georgia has made a major impact on my career in many ways," Walker said. "Without the University of Georgia, to be honest, I really don't know where I would be at this point. I'm truly grateful that I went to the University of Georgia, which helped instill me with leadership, integrity and discipline. One of the main things that made me contribute and give back to the University of Georgia was just the simple fact that the university poured so much into me. UGA helped provide me with the opportunity to continue my journey and do things that I like to do, which are to play football and go to school to get a great education. Those factors played a major role in my decision to attend the University of Georgia, and I'm extremely thankful about that decision."
Walker's gift is part of the Foundation's #BlessUp44 campaign. The initiative will annually donate $4,400 44 times, synonymous with the jersey No. 44 Walker has worn throughout his football career. The donation to UGA represents 10 of those offerings for 2023.
The Walker Foundation's donation has been specifically earmarked for UGA Athletics' Sports Medicine program and the purchase of specific equipment to assist in both rehab and training.
"We greatly appreciate Travon's generous donation through the Travon Walker Foundation," said Ron Courson, the UGA Athletic Association's Executive Association Athletic Director for Sports Medicine. "Travon represented the University of Georgia extremely well both on and off the field and continues to make positive impacts now through his play in the NFL with the Jacksonville Jaguars and in the community through his foundation. The funds will be used to purchase a Kineo Intelligent Load system. Kineo is a new generation robotic machine from Italy designed for both rehabilitation and training. It offers a wide variety of testing and training capabilities and is the first unit that can test with both open chain and closed chain. This gives us outstanding functional training capabilities and will greatly benefit our student-athletes."
Walker was a standout at Upson-Lee High School in Thomaston, Ga., where he was named first-team all-state in football and second-team all-state in basketball as a senior. He was ranked among the nation's top-10 defensive line prospects in the Class of 2019 by every major recruiting services.
Walker blossomed at Georgia and started at defensive tackle in all 15 games during the Bulldogs' 2021 College Football Playoff National Championship season. As a junior, he tallied 37 tackles, 6.0 sacks, 7.5 tackles for loss and a team-high 36 quarterback pressures, closing out his Georgia tenure with a career-best seven pressures in the national title win over Alabama. Walker was named SEC All-Freshman in balloting of league coaches in 2019 after recording 15 tackles, with 2.5 sacks and 3.5 tackles for loss. He helped clinch the SEC East title with a fourth-down sack at Auburn.
Walker became the fifth Georgia player to be selected first overall in the NFL Draft when he was chosen by the Jacksonville Jaguars. With the pick, Georgia tied Notre Dame, Oklahoma, and USC for the most first-overall picks by one institution at five. In his rookie season, Walker started 14 of 15 games played and recorded 49 tackles, 3.5 sacks, one interception, two passes defended and one forced fumble while helping the Jaguars reach the Playoffs for the first time since 2017.
About the Travon Walker Foundation
The Travon Walker Foundation is a 501(c)(3) non-profit organization committed to helping the youth of today be where their feet are. We show young people how to use their strengths to identify, plan, and pursue their passions. The Travon Walker Foundation aims to inspire the next generation of leaders, entrepreneurs, and community builders. The foundation's focus areas include job creation in Thomaston, Ga., (Travon's hometown); business and financial literacy for youth; youth sports facility & equipment improvements; and community development in Thomaston.
---
Jump To Today's Discussion Thread