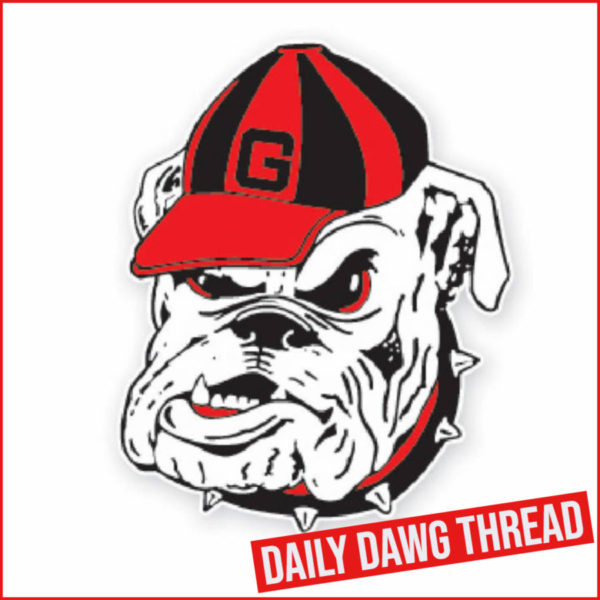 ---
SOFTBALL: Sara Mosley and Lacey Fincher Named All-Americans
Mosley was tabbed Second Team All-America At-Large Third Base while Fincher earned Third Team All-America At-Large DP or Utility/Non-Pitcher. Mosley and Fincher become the 21st and 22nd Bulldogs to earn All-America status, totaling 35 All-America citations in Georgia's 26-year history. This is the first All-America honor for both Mosley and Fincher in their careers.
"I am so excited for Sara and Lacey to be recognized as All-America selections for the season they had," said head coach Tony Baldwin. They both put together a tremendous year. More so, I am proud of the way they represented themselves, our program, and the University of Georgia. We are so incredibly proud of them!"
Mosley, a native of Elijay, Georgia, concluded the 2022 season with a .418 batting average, leading the Bulldogs with 76 hits, 29 of which going for extra bases including 12 doubles and 17 home runs. She drove in 53 RBI and slugged .764 in 57 starts. She added three hits in the SEC Tournament with her 17th home run.
Mosley adds All-America status to her 2022 resume along with All-SEC First Team and NFCA All-Southeast Region Second Team.
Fincher, who hails from Tanner-Williams, Alabama, led the team with 19 home runs on the season, driving in 51 runs. She slugged .776 with a .472 on-base clip and a .340 batting average. She drew a team-best 35 walks on the season. She hit three home runs in the NCAA Regional, driving in five runs.
With this award, Fincher concludes her Georgia career as an All-American. She was a two-time NFCA All-Southeast Region Team honoree (2021, 2022), was a 2022 First Team All-SEC selection, and 2019 SEC All-Freshman Team member. In her four-year career, Fincher finishes in the top five at Georgia in home runs (49), slugging (.699), walks (143), on-base percentage (.493), and walk/strikeout ratio (1.45).
---
T&F: Elena Kulichenko Completes Sweep of SEC Freshman Field Athlete Of The Year Honors
Georgia's first-year high jumper Elena Kulichenko has been named the Southeastern Conference Women's Outdoor Co-Freshman Field Athlete of the Year, according to a league announcement Wednesday.
Kulichenko joins Texas A&M's Katelyn Fairchild as the award winners. Kulichenko also garnered this year's SEC Indoor Freshman Field Athlete of the Year honors.
Kulichenko is the sixth Lady Bulldog to earn this outdoor honor and the first for UGA since 2017.
A native of Odintsovo, Russia, Kulichenko was the top finishing freshman at the SEC Championships as she tied for fourth in the high jump. She won the Torrin Lawrence Memorial with the seventh-best mark in school history (1.87 meters/ 6 feet ½ inches) to close out the regular season. Kulichenko has registered heights measuring more than 6 feet four times this season, including a qualifying mark of 1.84/6-0.50 at the NCAA East Prelims.
Kulichenko is slated to join her teammates at the 2022 NCAA Outdoor Championships next week in Eugene, Ore.  She is scheduled to high jump on Saturday, June 11, at 5 p.m. ET.
---
George Pickens Photo Gallery
---
Jump To Comments