Jump To Top of Page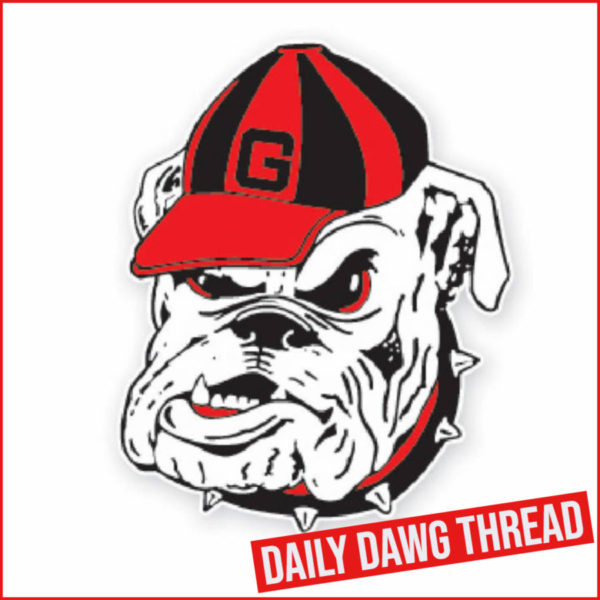 Video/Transcript: Wes Johnson's introduction as Georgia's new baseball coach
J. Reid Parker Director of Athletics Josh Brooks
"Today is an exciting day to be a Georgia Bulldog. Thank y'all for being here today. First of all, I want to thank our staff who helped in the search of this process, Stephanie Ransom, Will Lawler, Magdi El Shahawy, Darrice Griffin and Ford Williams. I also want to thank President Morehead and his steadfast leadership through this process. Obviously coaching changes are never easy, but we are excited about where we are headed.
I said on day one when I got this job that we want to win championships in all 21 sports. As you saw, the Learfield Cup rankings came out today, and we are currently fifth and projected to finish eighth, which is going to be one of the better finishes we have had in a while since 2018. This is part of that build. We want to be good in every sport that we have. I think we have found the leader to take us to the next level in baseball. During our search for our next coach, there are fundamental things that we are looking for. Someone who can help with player development, who has a history of success. What I really like about Coach Wes (Johnson) is his success at many levels, high school, small college, big college, pros, on and on. Someone who can recruit at a high level and is a leader of young men. Overall, a great person and someone ultimately who I would want my kids to play for. Someone that I want my sons to say, 'that is a guy that I would send my kid to college to play for.'
Coach Johnson has mentored more than 30 major league baseball draft picks. His current ace, Paul Skenes, is the National Pitcher of the Year. With all anticipation, we expect him to be one of the top picks in this year's draft. He has competed in championships at every single level. Every team he has been associated with has been a championship caliber team. As the pitching coach for the Minnesota Twins, he helped lead them to win a division each of his first two years there. Currently, the fifth-ranked LSU team has made the College World Series for the first time since 2017. He has had tremendous success in this league, which is important to understanding the SEC. He had stints at both Arkansas and Mississippi State. During his time at Mississippi State, leading them from worst to first in his first year, reaching a Super Regional. Also at Arkansas, he saw them to the College World Series in 2018.
As I did my research and as you start this process, you go through a very extensive process of researching names and vetting people by looking at resumes, his name kept coming up. I always love it when you speak to other coaches or administrators, and they keep bringing the same name up and you can't find anyone that has a single bad word to say about someone. They described him as a coach's coach and as a player's coach. Someone who will push players, and someone our players will love. That got me more and more excited as I did more research on Coach.
We, as a university athletic department, are committed to reaching new levels with baseball at the University of Georgia. We have made a commitment, a $45 million renovation of Foley Field, which we have recently begun the work on that is going to be an 18-month project. It has already begun. We are excited with that. Our commitment to NIL and helping to grow that, the future of Georgia baseball is extremely bright. I am excited today, here with his wife Angie and daughter Ava, it is my pleasure to introduce Ike Cousins head baseball coach at the University of Georgia, Wes Johnson."
Ike Cousins Head Baseball Coach Wes Johnson
Opening statement…
"I am very excited to be here and take over a program that, in my mind, is going to be the best place in college baseball and football. I wouldn't be here today without my wife and my family. I want to thank them. I also want to thank President Morehead and director of athletics Josh Brooks for giving me this opportunity. I also have to thank Scott Woodward and coach Jay Johnson at LSU for being patient during this time. It is a transition. We are trying to win a national title there. We are in Omaha, and we are in a good spot. That is something I want to do here as well."
On what his days have been like since taking the head coaching job at Georgia…
"I'll tell you exactly how I've spent them. I wake up really early, I go to bed really late, and I drink a lot of caffeine in the middle. I've actually sat down and written down how my days are laid out. I'm trying to lead those young men to a national title, so I wake up and the first thing I will do from roughly five to eight is my LSU game prep, getting ready and getting our day ready, breaking down film of other teams going forward. Then, I have a window from roughly eight to noon where I've been calling a lot of our players because my first priority was touching all of them. I wanted to get in there and talk to all of them, and that takes time. Those phone conversations aren't quick. Those things were lasting a good 30 minutes. I want them asking me questions. I want to get to know them. Then, we would start practice again. I would start prepping for our practice until about four. We would come back and be on the phone and look at rosters and look at recruits. You go to bed at midnight and get up and do it again. That's just the way it is."
On his ties to Georgia and his philosophy on recruiting…
"Here's a fun fact, I was born in Atlanta, Georgia. I know the area well. I know a lot of the coaches. Obviously, I've coached a recruited for a long time. If you're going to be any good, you come to the state of Georgia. They have phenomenal baseball players here, so I've developed a lot of relationships with coaches here over the years because they just have such good baseball here in the state. I've recruited a lot of players out of Georgia. I'm coaching one right now who is going to be a first rounder at LSU from right outside of Atlanta, Ty Floyd. I have a lot of ties and connections here. We will enhance those even more."
On what stood out to him about Georgia during his interview process…
"A lot of things I think about when coming here, because you're in the state so much recruiting, you look at per capita in my opinion – and I think you could probably get all 14 head coaches in the league to say – that Georgia is the best state for baseball. That's a big draw. I think the facilities now are phenomenal, but what we're doing, what Josh (Brooks) is doing, it's going to be a phenomenal place to play this game at this level. With the commitment that they've made not only to the facilities but to the technology that they're going to bring, I'm huge on development, and they're behind that. That's what they were looking for. I tell people all the time that you have to be careful of generic programming, generic development. Players will get lost. You'll just lose them. I heard the fact that we're doing the $45 million upgrade, and we want the technology. That was a perfect match right there."
On how his experience with the Minnesota Twins helps him as a coach…
"I'm ready now. I had some opportunities, obviously, with some smaller places over the years. When you get to the big leagues, the game is so fast. You understand how hard it is to maintain the level that those guys are at. As I went through there and was running the defensive side of the ball, the pitching, running the bullpen, winning back-to-back Central titles, making it to the playoffs, the knowledge that I gained from that, you might learn in 10 years doing what I'm doing right now. I was fortunate enough to get three and a half."
On how he plans to encourage a culture of a tight locker room…
"I'll give you a short answer or we might not get out of here in time. The short answer is this, when you bring guys together, and you paint the vision, the first step you have to have is you have to think you can do it. Then, you have to believe. Then, you have to go get it. One of the ways that I think we do that is through our individual development plans. When everyone knows that we have a plan specific for each guy and that we're working to get each guy better – not just this massive group of whatever where one size tries to fit all and it fits really only half the team – when we're having that individual relationship. I've said that there's one thing that the team that wins the national title will do more than anybody else this year, and that's high-five each other. That's how we're going to do it. We're going to do it with consistency. We're going to do it with showing up and everyone knowing every single day that everyone is trying to get better. When we get in that locker room, the goals start to come together. Just like I told them, we're going to high-five more than anybody next year. That's the plan."
On his future staff…
"I will do the pitching. I will start with that one. We're going to get an offensive guy. I'm currently in that process right now. I think our ballpark is very unique in the best way. It has the ability to hit the ball to rightfield and run the ball out of the yard. It's Yankee Stadium. They have a short rightfield, but it also can play to speed when you look at the gaps you have in left center and a big centerfield. I'm looking for a guy who can do a lot of things with launch angle and things of that nature and the homer. We're going to be able to score runs in a lot of different ways. You can't beat Paul Skenes by hitting homers. You're going to have to put guys on. You're going to have to steal bases. You're going to have put the ball on the carpet. You're going to have to them over and get them in, and we're going to do that as well."
On analytics and data how to apply that player to player…
"We are in a day and age where players today, when you make a change, it better be 100% objective. They've got this cool thing called an iPhone and Google, so they can look it up and see if you are right or wrong. As I've talked to all our players, when we make changes, it is going to be objective. It's not going to be subjective. If it's working, we are going to go with it and enhance that process. That's what data does for you. Data also helps you build a relationship with that player. When you make that objective change and they see that they got a better result, the buy in becomes higher. As a lot of people have said, if you want to get better at something you better measure and we're going to measure it a lot."
On how important family was in making the decision to come to Athens…
"Very important. I've been a guy who tries to put my head down and go to work, and if the phone rings, the phone rings, and so forth. They've been extremely important. That's your support. People will tell you I can only really do one thing and that's coach baseball. I'm bad at a lot of things around the house, I can grill a little bit but that's about it. My family was extremely important in making this decision."
On what his words to players in Georgia who want to come play at the University of Georgia…
"That will hit the top of my recruiting. The talent is there and there are so many services, we can look up and find out who is throwing 90 mph and hitting this or doing this. At the end of the day, it's going to come down to this – are you going to be so invested in the University of Georgia and this baseball program that when you put that "G" on, you're ready to go? You're ready to do things that you may never thought you could do before. When you look back, you can say it was enjoyable and maybe it was hard, too. That's what I'm looking for. People who when they put it on, they're ready to go and know that they're not only representing themselves, but the University and a great baseball program. We are going to do some things that haven't been done here in a while."
On how the new facilities and renovations are going to help recruiting and the transfer portal…
"Unfortunately, in the way the game is going in our sport and all sports, you have to be active in the portal. When you look at recruiting, any time facilities are improved, it should help. At the end of the day, we should be selling a product, and we are selling a product that shows that we are not only developing them on the baseball field but we're developing them as men and as student-athletes. They're going to walk out of here with a degree. If they get the chance to play professional baseball, outstanding. If they don't, they're walking out of here with a degree that's got Georgia on it, which will open a lot of doors for them. When you look at recruiting in every aspect, from facilities, yes, they are all there and we will have them all now, but you still have to let them know how you're going to develop them and turn them into a better baseball player and a better man."
On his ability to develop pitchers…
"Velocity, I've increased players velocity on the mound. That's what's out there. Trackman is a big part of that. There is a lot of technology we use, but at the end of the day everybody is going to say velocity."
On roster impressions and Charlie Condon…
"I've had a couple conversations with Charlie. The guy's going to be the best right-handed hitter in college baseball next year, if he isn't one of them this year. Charlie is doing great, he's in the Cape right now. Everybody already knows, but he's going out for Team USA, and hopefully he'll go out there and have a good showing to represent our country. Everybody in the SEC has got talent on their roster, and we've got talent here. We are working through some things and working through the roster right now. But yes, we've got some guys where the draft may be a concern. It's an imperfect science so we'll get through that. The draft, it starts a little later obviously, July 9th."
On the aspects of Athens that helped sell to move his family…
"I've been on record working at other universities, so this is not just because I'm in this room, that this is the best campus in the SEC and I've been to them all. It checks every box from being here, the student experience, obviously degrees. The facilities, everything and it's only getting better. There are a lot of things that draw you to this town."
On what he learned from Rocco Baldelli and Jay Johnson that he can take the Georgia program to be one of the best in the country to match the best campus…
"I can talk about Rocco (Baldelli).. he's like a brother to me. We still talk and communicate, text and so forth. I don't even know where to start about what I learned from Rocco, the list is so long. If I had to narrow down one thing I'll always take from Rocco is his ability to understand hard losses and how to react to them. We had a pendant race in 2019, we had a tough one, and Rocco went into that locker room and touched every guy. And got them going. And we turned it around. I could tell a lot of stories about that, but just the ability of how to handle tough losses and the ability to go in and get guys back up. Everyone thinks, you see these guys on TV and they're robots, they're super-human. But they're human beings- they have a mind, they have a brain, they deal with stuff just like everyone else. Just because they're making millions of dollars doesn't mean they're not. So, I would say that the relationship side that Rocco has with every guy in his locker room is something that I'll take away.
Jay's recruiting aspect from the head coach position is like nobody I've ever seen. And obviously I've worked with a couple head coaches in our league as fellow colleagues and then turned into head coaches in this league. Learning the process of how Jay balances the recruiting and practice, so to speak, or player development, is what I'll take away from him."
On the logistics of his schedule finishing with LSU and coming to Athens today…
"It's like going back to professional baseball. It's like when you play Seattle on Sunday Night Baseball and you have to be back to Minnesota and you have a 6:30 one Monday night. You just get used to it. We (LSU) won Sunday night. That was fun and special. Anytime you do that it's hard, but we won and then yesterday (Monday) we had to rally up and get our logistics for the week. I was able to talk to Charlie (Condon) again and some other players again. Then got here and will fly back tonight. I have bullpen in the morning with Paul Skenes at 8 and then we leave for Omaha at 10. I'll be back on the horn once we finish practice tomorrow at 3 p.m."
On how important it was for him to take a head coaching job in the SEC and Georgia specifically…
"You want to be at the highest level you can be at and have a chance to be as successful as possible at that level. I think a lot about how fast paced this is and that's the way it should be. I don't think it's a marathon, I just think it's a sprint that doesn't have a finish line. You have to wake up and sprint every day. That's something I like to do. My wife can speak to that, you're just used to it. Not that in other leagues you don't have to sprint in, I don't mean it like that, but that's just the way I'm wired. I enjoy it. I want to be around the best players and I think this league is that. I think you learn more I've said this before, I think I learn more from players in the big league than they do from me. Seeing how they react. I learned more from Paul Skenes than he's probably learned from me. You get around great people and great players, you're going to learn a lot or you should be learning a lot, in my opinion. I don't ever want to lose that. I want to constantly be learning. I think that this place is, with what Josh (Brooks) is doing, with facilities, and what's already in place, we will make this the best place to play college baseball."
---
Baseball: Charlie Condon has been named the Freshman Hitter of the Year by the National Collegiate Baseball Writers of Association
Condon, a 6-6, 215-pound first baseman/outfielder from Marietta, Ga., also was named to the NCBWA first team Freshman All-America team. These are the latest honors for Condon. He was tabbed the Freshman Hitter of the Year by Collegiate Baseball newspaper, along with being a second team All-American and first team Freshman All-American. Additionally, Condon's national accolades include being a finalist for the Bobby Bragan National Collegiate Slugger Award, a semifinalist for both the Golden Spikes Award and the Dick Howser Trophy.
An Honor Roll student majoring in finance, he started all 56 games this past season for the Bulldogs, leading the team in batting average (.386), home runs (25), runs (61) and RBI (67). He earned SEC Freshman of the Year honors in a vote of the league's head coaches. He set the SEC freshman home run record and was selected second team All-SEC and Freshman All-SEC.
Currently, he is playing in the Cape Cod Summer League for the Falmouth (Mass.) Commodores. Later this month, he will head to Cary, N.C., for the USA Baseball Collegiate National Team (CNT) summer training camp. He will compete for a spot on the final 26-man roster that will play international series with Chinese Taipei and Japan.
---
MBB: Former Georgia Bulldog Kentavious Caldwell-Pope played an integral run in the Denver Nuggets' 2023 NBA Championship
Former Georgia Bulldog Kentavious Caldwell-Pope played an integral run in the Denver Nuggets' 2023 NBA Championship, both throughout the season and at the end of Monday night's title-clinching win over Miami.
Caldwell-Pope earned his second NBA title in four seasons after also helping the Los Angeles Lakers secure the 2020 championship. In the process, Caldwell-Pope became just the 33rd player in NBA history to win championships with multiple teams.
Caldwell-Pope joined the Nuggets in a trade last June and went on to average 10.8 points, 2.7 rebounds, 2.4 assists and 1.5 steals per game during 76 regular-season outings this season. He contributed similar stats – 10.6 ppg, 3.3 rpg, 1.6 apg and 1.3 spg – in Denver's 20 Playoff contests.
In Monday's 94-89 win over the Heat, Caldwell-Pope recorded an extremely thorough line score of 11 points, four rebounds, three blocks, two assists and two steals. He made several critical plays in the game's conclusive minutes.
Caldwelll-Pope knocked down a 3-pointer with 4:06 remaining that put the Nuggets up 86-79.
Miami pulled within 90-89 and gained possession before Caldwell-Pope stole a Jimmy Butler pass with 27.1 seconds on the clock and was fouled three seconds later. With Denver shooting just 9-of-19 from the free throw line at that point, Caldwell-Pope knocked down both attempts to push the margin back to three.
Caldwell-Pope then grabbed a defensive rebound with 9.1 seconds remaining and dribbled out the clock.
A native of Greenville, Ga., Caldwell-Pope was a McDonalds All-American and ranked as the nation's No. 24 prospect in the Class of 2011 by espn.com. Two years later, he left as a top-10 pick in the NBA Draft.
Caldwell-Pope was named the 2013 SEC Player of the Year by both the Associated Press and league coaches following his sophomore season in Athens. He finished second among SEC scoring leaders, averaging 18.5 ppg, and ranked among the conference's top performers in nine of 13 statis. Caldwell-Pope was one of just nine NCAA Division I players to score in double digits in every game played during the 2012-13 campaign.
Caldwell-Pope was selected No. 8 overall by the Detroit Pistons in the 2013 NBA Draft. He played four seasons with the Pistons before signing with the Lakers as a free agent in 2017. Following four seasons in Los Angeles, Caldwell-Pope played for Washington during 2021-22 and then joined the Nuggets.
During his career, Caldwell-Pope has started 617 of 759 regular-season games played in 10 NBA campaigns, compiling 8733 points, 2356 rebounds, 1333 assists and 861 steals. In addition, he has started all 50 games in four Playoff appearances with the Pistons, Lakers and Nuggets, averaging 10.6 points, 2.8 rebounds, 1.5 assists and 1.2 steals.
Caldwell-Pope is the second Georgia Bulldog to win an NBA Championship. Shandon Anderson helped the Miami Heat capture the 2006 title.
---
Jump To Today's Discussion Thread