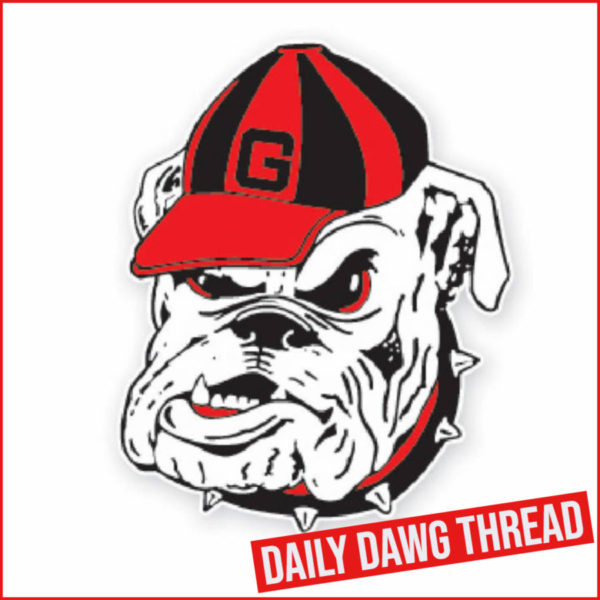 ---
UGA Landed a Four Star Commit Yesterday
JaCorey Thomas, rated a 4-star athlete by 247Sports, committed to UGA Friday afternoon. Thomas chose Georgia over Florida, Florida State, and Miami to name a few.
Click HERE for JaCorey's Junior Highlights.
Here is the 247 Sports scouting report:
"Owns a rather promising frame with some additional length in the arms. Body should only continue to mature over the next few years. A hard-nosed football player that has made an impact in all three phases of the game on Friday nights. Accounted for over 500 yards of total offense and nine touchdowns as a junior playing in the Sunshine State's highest classification. Viewed by most college recruiters, however, as an in-the-box type of safety that can cover the slot while also providing run support. Always seems to be flying towards the ball and has described himself in the past as a defender that likes – and wants – to hit people. Has experience as a blitzer and is able quickly sift through traffic in order to meet a ball carrier in the hole. Plays faster in pads than his testing numbers would suggest. Backpedal and initial read steps need some work, but doesn't struggle to change directions and mirror routes. Will likely need some time to fill out and master his craft, but should eventually bring a physical presence to a Power 5 defense. Could settle in at safety or grow into a linebacker down the road. Likely to be a coach's favorite given attitude and mindset."

Source: Four-star DB JaCorey Thomas commits to Georgia
---
UGA Women's Golf on Hot Streak
Alison Crenshaw's victory at the Southeastern Collegiate Golf Tour's tournament at Cypress Lakes headlined a strong showing of individual results for members of the Georgia women's golf program to start the summer.
Crenshaw shot 225 to capture medalist honors at the SECGT event in Muscle Shoals, Ala., on Wednesday.
In addition, incoming freshman LoraLie Cowart and senior Zoë Walker notched top-10 efforts this week. Cowart finished second at the Georgia State Golf Association's Girls' Championship at the Valdosta Country Club. Walker placed eighth at the Alabama Women's Stroke Play Championship at Goose Pond Colony Resort in Scottsboro, Ala.
A trio of Bulldogs were in action last week as well. Caroline Craig and Isabella Holpfer both recorded runner-up showings in their summer debuts. Craig finished second at the GSGA's Top 60 Women's Classic, and Holpfer was second at the Salzburg Women's Open. Caterina Don placed 13th at the Italian Women's Amateur Stroke Play Championship.
Georgia wrapped up the 2020-21 season with an 18th place finish at the NCAA Championships last month. The Bulldogs posted top-5 team efforts in six of 11 events, headlined by a commanding 15-shot win at the NCAA Columbus Regional. Jenny Bae captured medalist honors in Columbus to complete Georgia's sweep of the team and individual titles at the tournament.
Nine of 10 Bulldogs from this season will return for the 2021-22 campaign. In addition, that group will be joined by Cowart, who was named the Georgia Player of the Year by the Georgia Athletic Coaches Association after winning the Class 6A state title for Carrollton High School.
---
Three Dawgs Advance at Olympic Trials
One current and a pair of former Georgia competitors advanced to the next round in their respective events at the U.S. Olympic Track & Field Trials at Hayward Field in Eugene, Ore., on Friday.
Sophomore Matthew Boling was second in his heat of the 200-meter dash opening round to automatically qualify for the semifinals. Former Bulldog All-American Keenon Laine posted two first-attempt clearances in the first round of the high jump to make it to the next round. Lynna Irby, who won an NCAA outdoor 400m title for the Lady Bulldogs, also grabbed the eighth and final qualifying spot for the 200m final.
On Thursday, former NCAA long jump champion Keturah Orji qualified for the final in the long jump after soaring to the eighth-best distance of the day. Morgann Leleux, who last earned All-America honors in 2015, made it to the pole vault final.
Four U.S. Bulldogs have already punched their tickets. This past Sunday, Orji set a meet record in the triple jump to win the U.S. title while current sophomore Jasmine Moore cruised into third place to qualify for her first Olympics after a sensational collegiate season.
Former Georgia champion Garrett Scantling exploded for a career-high 8,647 points to win the American championship and earn his first trip to the Games after finishing one spot out of qualifying in 2016. Also, junior Elija Godwin was sixth in the 400m final last weekend with a 44.94. He was named as a relay leg for Team USA earlier this week.
Eleven current Bulldogs and eight former Georgia standouts will compete in their home country's Trials on June 18-27. The top three finishers in each event at the Trials will advance to the Olympic Games in Tokyo on July 23-August 8, barring they have the standard mark/time necessary in their event.
Boling, a native of Houston, Texas, sped to a 20.47 to be second in his heat to automatically qualify for the semifinal. Taking ninth overall in the opening round, Boling will now race again on Saturday at 10:33 p.m. ET.
Laine, a native of Versailles, Ky., opened by clearing 7 feet, ¼ inch on his first try and then went over the bar cleanly at a season-best height of 7-2.25, which put him in the top 12 qualifiers. He will jump in the final for a shot at going to Tokyo on Sunday at 4:30 p.m.
Also of note, senior Darius Carbin qualified for the high jump but did not compete because of an injury.
Irby, a native of Indianapolis, Ind., was fifth in the opening heat of the 200m semifinal, but managed to take eighth overall to advance to the final with a season-best time of 22.45. Irby will now race in the final at 10:24 p.m. on Saturday.
Also on Saturday, two current heptathletes – Anna Hall and Asya Reynolds – and one former heptathlete and former three-time NCAA champion in the event (Kendell Williams) will start their seven events at 4:15 p.m.
---
Today's Gallery – Notre Dame 2017
Watch a fullscreen slideshow
HERE
.
Click
HERE
for our mobile photo app.
These photos can be viewed, downloaded
HERE
.
---
Jump To Comments