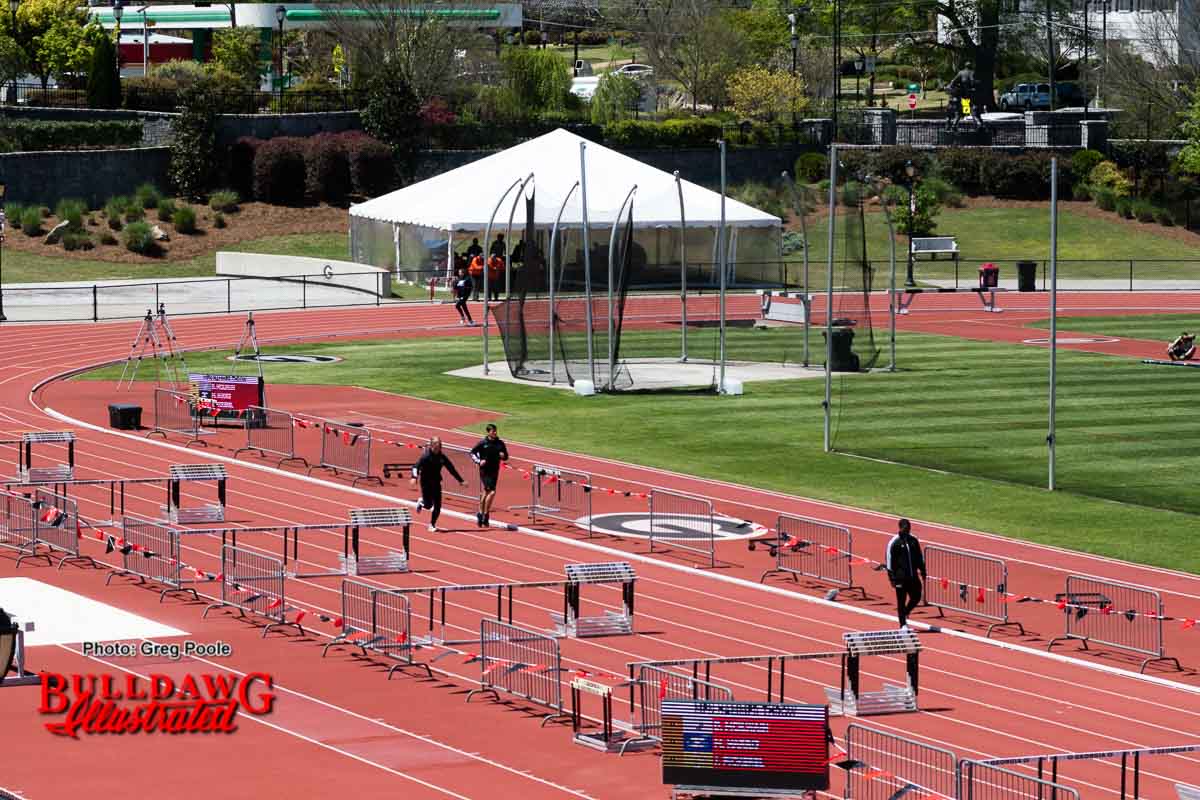 Three former Georgia standouts punched their ticket to the next round of the U.S. Olympic Track & Field Trials at Hayward Field in Eugene, Ore., on Thursday.
Former NCAA long jump champion Keturah Orji qualified for the final in the event after soaring to the eighth-best distance of the day. Morgann Leleux, who last earned All-America honors in 2015, advanced to the pole vault final. Former NCAA 400-meter dash champion Lynna Irby competed in her second individual event of the Trials and advanced to the semifinal round of the 200m.
This past Sunday, Orji set a meet record in the triple jump to win the U.S. title while current sophomore Jasmine Moore cruised into third place to qualify for her first Olympics after a sensational collegiate season. Former Georgia champion Garrett Scantling exploded for a career-high 8,647 points to win the American championship and earn his first trip to the Games after finishing one spot out of qualifying in 2016.
Also of note, junior Elija Godwin was sixth in the 400m final last weekend with a 44.94. He was named as a relay leg for Team USA earlier this week.
Eleven current Bulldogs and eight former Georgia standouts will compete in their home country's Trials on June 18-27. The top three finishers in each event at the Trials will advance to the Olympic Games in Tokyo on July 23-August 8, barring they have the standard mark/time necessary in their event.
Orji, a native of Mount Olive, N.J., traveled 21 feet, 5 ½ inches on her third attempt in the long jump and advanced to Saturday's final at 9:30 p.m. ET. She has an Olympic Standard in the event and will be aiming to be a top-three finisher and advance to Tokyo in a second event.
Moore, who also had an Olympic Standard in the long jump, chose not to compete in a second event after qualifying in the triple.
Leleux, a native of New Iberia, La., went over the bar at 14-5.25 on her second try and then cleared 14-9 on her first attempt to finish sixth and punch her ticket to Saturday's final at 8:40 p.m. Senior Kayla Smith, who is coming off a runner-up finish at the 2021 NCAA indoor meet and brought home All-America honors home from outdoor Nationals several weeks ago, took 15th with a 14-1.25 clearance in the vault.
Irby, a native of Indianapolis, Ind., will line up in the 200m semifinal on Friday at 7:25 p.m. thanks to her 14th-place finish (22.75) in the opening round of the 200m. Irby was sixth in the 400m final on Sunday after registering a 50.35.
While she narrowly missed out on the 800m final, senior Amber Tanner did finish with the second-best 800m time of her career at 2:01.53. Tanner ran out of the opening heat and was fourth across the line, taking 18th overall and missing on a time qualifier by two spots.
On Friday, sophomore Matthew Boling runs in the opening round of the 200m at 5:04 p.m. and senior Darius Carbin and former standout Keenon Laine compete in the qualifying round of the high jump at 6 p.m.