Jump To Top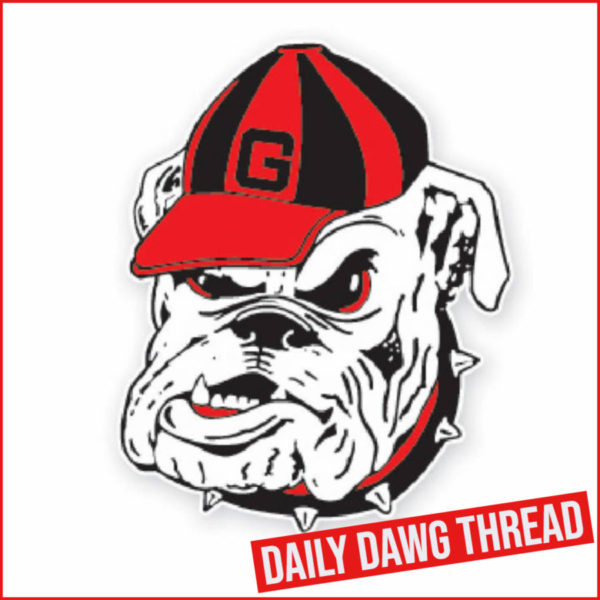 WBB: LSU defeats UGA in SEC Tourney
The University of Georgia women's basketball team dropped an 83-66 decision to LSU in the third round of the Southeastern Conference Tournament Friday at Bon Secours Wellness Arena.
The second-seeded Tigers (26-1, 16-1 SEC) advance to face either third-seeded Tennessee or fourteenth-seeded Kentucky in the semifinals on Saturday at 6:30 p.m.
Senior Alisha Lewis led the Georgia (21-10, 9-8 SEC) offense with a team-leading 14 points, nine assists and four steals. Senior Javyn Nicholson added 11 points and five rebounds. Fifth-year Brittney Smith tacked on 10 points to the scoring effort.
The Tigers quickly built a 14-6 lead, sinking four triples. The Lady Bulldogs scored six of their first quarter 18 points in the paint. Both teams traded points to close the first frame as LSU lead 28-18.
Georgia grabbed seven straight points to start the second quarter on a 7-1 run and closed the gap to four points. Three free throws fueled a 10-2 run for the Tigers that increased their lead back to 12, 44-32. An LSU layup answered a three-pointer from Lewis to close the first half as the Tigers led 46-35.
LSU spread its shooting around to start the second half, extending its lead to 55-41. The Tigers used short scoring runs to maintain their advantage before an 11-3 run closed the third frame to give LSU a 73-49 lead going into the fourth quarter.
Close-range scoring from the Tigers fueled an 8-3 run as LSU increased its lead to 81-55. Georgia attacked the paint and scored nine late in the frame, but LSU held its lead and closed the game with an 83-66 advantage.
---
BASEBALL: Dawgs take first game of Tech series 7-2
Georgia handed No. 16 Georgia Tech its first loss of the season, posting a 7-2 victory in front of a Foley Field crowd of 3,227.
Due to inclement weather, the start of the game was delayed two hours and 18 minutes. The Bulldog faithful were rewarded with another efficient start from junior Jaden Woods and an offense that provided an early 7-0 advantage.
The Bulldogs (7-2) recorded 11 hits on the evening with redshirt freshman Charlie Condon, junior Corey Collins and graduate Mason LaPlante collecting two apiece. Sophomore Cole Wagner and LaPlante notched two RBI apiece.
"We lost the first two, and then we won on Sunday last year," Ike Cousins Head Baseball Coach Scott Stricklin said. "Any time you win on Sunday, it puts a better taste in your mouth, but the bottom line is that we have a chance to win the series Saturday. Hopefully, we can get to Sunday with a chance to win all three. It is going to be tough tomorrow. Playing at their place is always difficult. I know there will be a great crowd, but I know there will be a lot of Dawg fans in Atlanta tomorrow."
Woods (2-0) tossed six scoreless innings while allowing three hits with eight strikeouts. Over his last two starts, Woods now has pitched 10.2 scoreless innings with 19 strikeouts. Georgia Tech's (9-1) Dawson Brown (1-1) took the loss after pitching 3.1 innings and allowing seven runs off nine hits with six walks. Georgia got a scoreless inning from Kyle Greenler and Charlie Goldstein took care of the final two frames.
A four-run second inning gave Georgia the early lead. With two runners on, junior Sebastian Murillo doubled to left field to score Collins for the first run of the evening. LaPlante stepped into the box next and cranked his third career triple, his first at Georgia, to score Wagner and Murillo. A ground out from graduate Ben Anderson scored LaPlante for the fourth run of the frame.
The Bulldogs kept the scoring rolling in the third as Wagner doubled to center field to score Collins and junior Fernando Gonzalez. A single from graduate Connor Tate extended his hit streak to 14 games and scored Wagner as the Yellow Jackets remained scoreless, 7-0. The Yellow Jackets scored two runs in the top of the ninth to escape the shutout.
"There were some guys that were saying this was going to be one of the biggest series of the year, just from an alumni and a fanbase standpoint," LaPlante said. "I think the highlight video they showed before the game was, 'One of the reasons you come to Georgia is to play in one of these games.' You could tell with the fans they were really getting into it, and that was awesome to see. On Saturday, we're just going to have to replicate that environment best we can going to their place, and then likewise on Sunday."
Game two of the series will be played at Georgia Tech on Saturday at 2 p.m.
---
SOFTBALL: UGA splits with Ball State and Stetson
The 18th-ranked Georgia Bulldogs defeated Ball State Friday afternoon 14-8 then dropped a 2-1 decision to Stetson in the nightcap at Jack Turner Stadium to open the Bulldog Classic.
Georgia's win streak was snapped at seven games and the Bulldogs are no 14-5 on the season.
No. 18 Georgia 14, Ball State 8
Jaiden Fields batted 4-for-4 at the plate, a career-best in hits, knocked in five runs, and scored three times to lead the Georgia offense that scattered 14 hits. Fields joined Sydney Chambley and Ally Kurland who each knocked a home run and drove in three runs.
Graduate pitcher Shelby Walters pitched a total of two and two-thirds innings in her start, then in relief to close the game. She allowed four unearned runs on three hits. Kylie Macy (2-1) earned the win in relief. She worked three and two-thirds innings, allowing three runs on four hits. Freshman Desting Howard worked two-thirds of an inning Friday.
Ball State (6-6) jumped onto the board first in the top of the second as the visitors plated four unearned runs.
The Bulldogs responded in the bottom of the third with as Dallis Goodnight, Chambley, and Sara Mosley strung together RBI hits to narrow the Cardinals lead to 4-3.
Ball State added a fifth run in the top of the fifth inning to go back in front 5-3.
An explosive seven-run fifth inning for the Dogs propelled Georgia out in front, 10-5. The inning featured a two-run home run from Chambley to tie the game at 5-all. Fields doubled down the third base line to drive in two and put Georgia in front 7-5. Kurland broke the game open with a three-run blast, 10-5.
Two solo home runs for the Cardinals in the top of the sixth inning cut the Bulldog lead to 10-7. Georgia plated four runs in the bottom of the inning on a Lyndi Rae Davis RBI single then a homer from Fields, a three-run shot, to make it a 14-7 game.
The Cardinals plated one more runner in the top of the seventh inning to cut into the Georgia lead before Walters re-entered the circle to seal the win for the Bulldogs, 14-8.
Stetson 2, No. 18 Georgia 1
Georgia outhit the Hatters (13-6) 4-3 in the contest. Georgia's four hits came from four different batters, highlighted by a home run by Jayda Kearney, her seventh of the season.
Madison Kerpics suffered the loss in the circle, allowing two unearned runs in her complete-game outing on three hits. She fanned six Hatter batters in the game.
A leadoff home run to right center off the bat of Kearney in the fourth put Georgia ahead 1-0.
A couple unearned runs in the form of a base-loaded walk and hit batsman put Stetson ahead in the fifth, 2-1.
The 2-1 score held as Stetson downed the Bulldogs in the nightcap.
Georgia is back in action on day two of the Bulldog Classic Saturday. The Bulldogs face Samford at 3:30 p.m. then Ball State at 6 p.m.
---
Steve Shaw and Kirby Smart answer questions from NCAA Football Rules Committee meeting
---
MBB: Georgia (16-14, 6-11 SEC) vs. South Carolina (10-20, 3-14 SEC) will end Dawgs' regular season
Today, March 4 at 1:00 p.m. ET
Colonial Life Arena (18,000) in Columbia, S.C.
Series History: SC leads, 62-59
Last meeting: UGA, 81-78 in OT, on Jan. 28, 2023
Video: SEC Network (Mike Morgan, pbp; Joe Kleine, analyst)
Audio: Georgia Bulldogs Radio Network (WSB AM 750; SiriusXM: 384; SXM App: 974) (Scott Howard, pbp; Chuck Dowdle, analyst; Adam Gillespie, producer)
The Starting Five
• Justin Hill, who is averaging 8.5 ppg, enters the game seven points shy of his 1,000th career point.
• UGA is 14-0 this season when holding its opponents to 70 or fewer points, including a 5-0 mark in SEC play.
• All 12 Dogs who have logged playing time this season are averaging double-digit minutes per game.
• Seven different Dogs have made double-digit 3s this season, the most since 8 did so in 1997-98.
• According to kenpom.com, UGA ranks No. 2 nationally in bench minutes, with reserves getting 44.8 of the PT.
The Opening Tip
The Georgia Bulldogs wrap up their regular-season slate on Saturday when they make the three-hour trek on I-20 to Columbia, S.C., to face South Carolina's Gamecocks.
The Bulldogs are 16-14 overall – already at +10 over last season's win total – and 6-11 in SEC play – +5 from the 2021-22 season – under first-year coach Mike White.
Georgia is set as the No. 11 seed for next week's SEC Tournament in Nashville. The Bulldogs will face LSU in their first-round matchup at Bridgestone Arena next Wednesday at approximately 9:15 p.m. ET.
Series History With S.C.
South Carolina leads the all-time series with the Bulldogs, 62-59.
Earlier this season, on Jan. 28 in Athens, Georgia defeated the Gamecocks, 81-78, to snap a 12-game losing skid to South Carolina.
Mardez McBride came off the bench to score what was then a season-high 17 points and lead Georgia at a sold-out Stegeman Coliseum.
Kario Oquendo added 16 points, Frank Anselem notched a career-best 12 points, and Terry Roberts chipped in 10. Jusaun Holt recorded career highs of eight points and five steals.
Georgia rallied from a double-digit deficit with 6:31 remaining to force overtime and then improve to 11-1 at home on the season. A three-point play by Oquendo at the 6:23 mark started a 10-0 surge that knotted the score at 62-62 just 68 seconds later.
Following three more ties, the Bulldogs took their first lead since 20-18 on a pair of Justin Holt free throws with 51 seconds remaining. South Carolina scored with 30 seconds remaining to lead to OT.
Oquendo scored all eight of Georgia's points in the extra session, including going 6-of-8 from the line.
The most recent matchup between Georgia and South Carolina at Colonial Life Arena was on Jan. 22 last season, when Braelen Bridges' game-high 20-point performance led Georgia in an 83-66 setback.
Bridges connected on 8-of-11 shots from the floor en route to his second 20-point outing of the season. Noah Baumann chipped in 14 points, and freshman Christian Wright added 10.
The Bulldogs led for 27:29 of the game, including a 12-point, 31-19 advantage with 7:02 remaining in the first half. Georgia connected on 21 consecutive free throws during the opening period.
The Gamecocks cut that lead in half before intermission and surged ahead at the 8:58 mark.
Scouting The Gamecocks
South Carolina is 10-20 overall and 3-14 in the SEC under first-year head coach Lamont Paris. Three of the Gamecocks' SEC setbacks were overtime decisions, including the matchup in Athens and a Feb. 11 date with No. 2 Alabama.
Freshman Gregory "GG" Jackson is the Gamecocks' leading scorer, averaging 15.3 points per game.
Meechie Johnson and Hayden Brown supply South Carolina with additional double-digit scoring averages. Johnson is contributing 12.5 ppg, while Brown is chipping in 11.4 ppg.
---
Jump To Comments