Jump To Top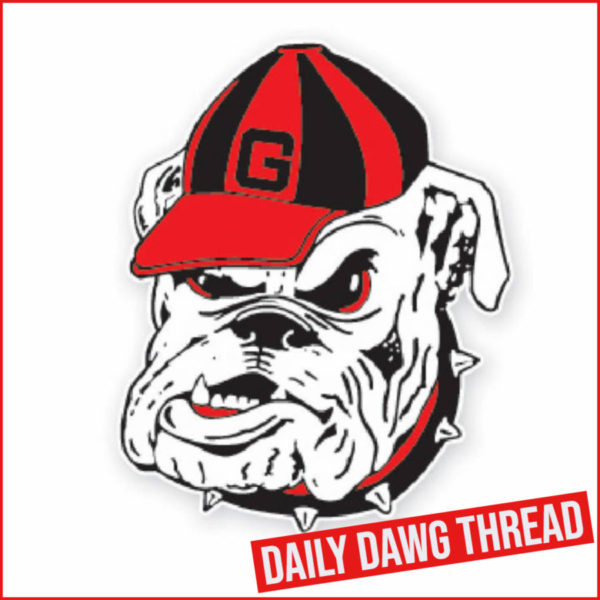 BASEBALL: Tech avoids the sweep with win at Coolray
The University of Georgia baseball team dropped the final game in a three-game series against No. 16 Georgia Tech, 4-1, on Sunday afternoon at Coolray Field before 8,411 spectators.
Georgia (8-3) won the series with a 7-2 win in game one at Foley Field on Friday and a 16-6 win at Georgia Tech (10-2) on Saturday.
The Bulldogs recorded four hits on the afternoon, highlighted by graduate Connor Tate extending his hit streak to 16 games and redshirt freshman Charlie Condon extending his to 10 games.
"That is your goal, any time you come into a weekend is to win a series," Georgia's Ike Cousins Head Baseball Coach Scott Stricklin said. "When you get to Sunday with a chance to sweep, you just want to finish it off. We didn't play very good today. A tip of the cap to Georgia Tech. They played really well and made some plays. We didn't have enough good at bats. On Sunday if you only give up four runs, you likely have a really good chance to win, especially with our offense. We just couldn't get anything going. Their bullpen is really good. (Ben) King and (Terry) Busse on the back end of their bullpen, they are really good. That is the key. You have to get a lead on them so those guys can't come in. That is what we did on Friday and Saturday. We just couldn't get anything going today."
Nolan Crisp (1-1) got the start for Georgia and went two innings, allowing two runs on four hits with one walk. Freshman Matthew Hoskins provided stellar relief in the third, tossing two scoreless frames with five strikeouts. Georgia Tech's reliever Ben King (2-0) got the win, throwing three innings and allowing two hits and no runs. Terry Busse got the save with two scores innings, only walking one batter.
The Yellow Jackets (10-2) scored the first runs of the game with two in the third inning to take the lead. The Bulldogs used one run in the fourth to get on the board. With two runners on, Condon reached on a fielder's choice to score graduate Ben Anderson as Georgia trailed 2-1 to close the frame. Georgia Tech added a run in the fifth and seventh to extend its lead to three runs, 4-1.
The Bulldogs will be back in action on Tuesday when they travel to SRP Park to face Georgia Southern at 6:30 p.m. in North Augusta, S.C. Georgia will then head to Statesboro on Wednesday where they will take on the Eagles at 6 p.m. before returning to Foley Field for a weekend series against Charleston Southern.
---
SOFTBALL: Dawgs win 11-3 over Stetson in 6
The 18th-ranked Georgia Bulldogs knocked a season-high five home runs in its 11-3 six-inning victory over Samford Sunday at Jack Turner Stadium to close the Bulldog Classic.
Georgia climbs to 17-5 on the season. The last time Georgia hit five home runs in a game was against Missouri on March 20, 2021.
Junior Sydney Chambley highlighted the offense with two home runs and a triple while driving in four RBI. Fellow junior Jayda Kearney also had three hits in the contest. Marisa Miller, Sydney Kuma, and Ally Kurland also went deep Sunday afternoon.
Junior Madison Kerpics suffered a no-decision, working three and a third innings in her start, allowing one run on four hits. Graduate Shelby Walters (9-1) earned the victory after an inning and two thirds in relief. The two combined for 11 strikeouts. Sophomore Kylie Macy worked one inning, picking up two strikeouts.
The third home run of the season off the bat of Chambley put Georgia ahead 1-0 in the bottom of the third.
Samford (6-14) threated in the top of the fourth with two on and one out. Walters entered in the circle. Samford plated a run to tie it at 1-all, but Walters limited the damage in the frame, stranding the go-ahead runs on.
Georgia responded with four runs in the home half of the inning. A solo home run from Miller put UGA back in front 2-1. Fellow freshman Jaydyn Goodwin followed with a standup double then immediately raced home and scored on an infield single from Ellie Armistead. Chambley blasted her second home run to widen the lead to 5-1 after four innings.
Samford responded with two runs in the top of the fifth and threatened with more, loading the bases with one out. Back-to-back strikeouts from Walters got the Dogs out of the jam with the lead, 5-3.
Kuma knocked the fourth home run of the day, a two-run blast to center in the fifth, to widen the lead back to four for Georgia, 7-3.
Chambley's third hit of the game was a one-out RBI triple in the bottom of the sixth to drive in Armistead, 8-3. Chambley touched home on a Kearney double, 9-3. Kurland stepped in and knocked a pinch-hit two-run home run to enact the run rule at 11-3 in six innings for the victory.
Georgia hosts in-state foe Georgia State Wednesday in the first home midweek game of the season. The Bulldogs and Panthers will throw first pitch at 6:30 p.m. at Jack Turner Stadium.
---
WTENNIS: Dawgs rout Mizzou giving Jeff Wallace his 800th win
The sixth-ranked University of Georgia women's tennis team defeated Missouri 4-0 on Sunday afternoon, in Southeastern Conference action. With the win, Georgia head coach Jeff Wallace became just the second women's tennis coach to eclipse 800 career victories.
In doubles action, Georgia (7-3) swept to Missouri (6-4). On court two, No. 30 Meg Kowalski and Mell Reasco dominated Emelie Schwarte and Andrea Artimedi 6-0. They were quickly followed by the sophomore tandem of Guillermina Grant and Mai Niurndorn who defeated the Canete sisters 6-2.
In singles, the Bulldogs won three matches. Sixth-ranked Lea Ma cruised to a 6-2, 6-1 win over Mae Canete at the top spot. She was quickly followed by No. 76 Reasco who topped Emelie Schwarte 6-2, 6-3 on court three. Freshman Anastasiia Lopata clinched the match for the Bulldogs, defeating Inah Canete 6-3, 6-1.
Wallace, the nation's winningest active women's tennis coach, is now 46 wins away from surpassing Lin Loring, the nation's all-time winningest head coach.
The Bulldogs will return to action on Friday, March 10 when they travel to Lexington, Kentucky to face the Wildcats at 12 p.m. 
Doubles Results
1. #28 Guillermina Grant/Mai Nirundorn (UGA) def. Inah Canete/Mae Canete (MIZ) 6-2
2. #30 Meg Kowalski/Mell Reasco (UGA) def. Emelie Schwarte/Andrea Artimedi (MIZ) 6-0
3. Anastasiia Lopata/Dasha Vidmanova (UGA) vs. Laura Masic/Gabriela Martinez (MIZ) 4-3, unfinished
Singles Result
1. #6 Lea Ma (UGA) def. Mae Canete (MIZ) 6-2, 6-1
2. #18 Dasha Vidmanova (UGA) vs. #117 Laura Masic (MIZ) 6-1, 5-3, unfinished
3. #76 Mell Reasco (UGA) def. Emelie Schwarte (MIZ) 6-2, 6-3
4. #78 Anastasiia Lopata (UGA) def. Inah Canete (MIZ) 6-3, 6-1
5. #112 Meg Kowalski (UGA) vs. Gabriela Martinez (MIZ) 6-4, 3-1, unfinished
6. Guillermina Grant (UGA) vs. Andrea Artimedi (MIZ) 6-3, 5-2, unfinished
Watch a fullscreen slideshow
HERE.
---
Jump To Comments