Jump To Top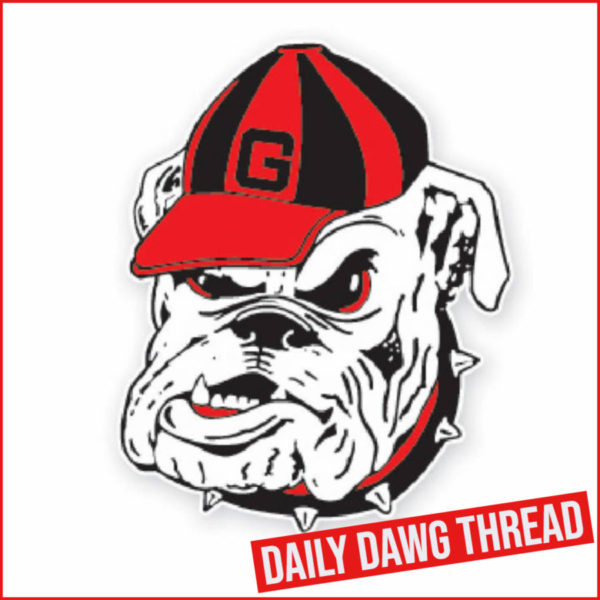 BASEBALL: UGA travels to N. Augusta tonight and Statesboro (Wednesday) to meet Georgia Southern
Georgia (8-3) continues a stretch of five games in five different parks Tuesday night as the Bulldogs face Georgia Southern (7-4) at SRP Park in N. Augusta, S.C., before heading to Statesboro for a Wednesday tilt with the Eagles.
Last Friday, Georgia played #16 Ga. Tech in a three-game series, winning game one in Athens 7-2, blasting the Yellow Jackets 16-6 in Atlanta and then missing out on a sweep by falling 4-1 Sunday at Coolray Field, home of the Gwinnett Stripers, the Triple-A affiliate of the Atlanta Braves. Sunday's game was the 20th annual Spring Baseball Classic to benefit Children's Healthcare of Atlanta. The Eagles bounced back to win a road series over Central Florida after the Knights posted a 6-4 walk-off in Friday's opener. GSU outscored the Knights 30-15 in the final two games of the series. GSU is batting .302 with a .403 slugging percentage. The Eagles have a 5.13 ERA and a .980 fielding percentage. They are 5-3 at home this year.
SRP Park is home of the Augusta GreenJackets. The Bulldogs will be the home team and first pitch will be at 6:35 p.m.
Series History: Georgia leads the all-time series with the Eagles 60-53-1 as it dates to 1972. Last year, Georgia won the series 2-1, falling at SRP Park 13-5 before winning in Statesboro 5-1 and then in Athens 7-2. The Eagles are 2-0 against the Bulldogs at SRP, winning 1-0 in 2020 and the 2022 contest.
Knocking The Cover Off Of It: Through 11 games, Georgia has been smashing the baseball, tallying a .319 batting average with 28 doubles, 23 home runs and a .588 slugging percentage. Redshirt freshman Charlie Condon has put a jolt in the lineup, batting an SEC-leading and team-best .538-4-20. He is the SEC Co-Player of the Week after hitting .588 (10-for-17) in four games last week with three home runs and eight RBI.
Juniors Parks Harber (.267-5-13) and Corey Collins (.355-4-9) have combined for nine home runs. In fact, the Bulldogs have hit at least one home run in nine of 11 games this year. They are 1-1 when they don't hit a home run (Beat #16 Ga. Tech 7-2 in Athens; Lost to #16 Tech 4-1 at Coolray Field). The most home runs by Georgia in a home game has been five in an 11-6 win over Presbyterian, while the most on the road is six in a 16-6 win over #16 Tech in Atlanta.
Graduate Connor Tate (.476-2-12) has a 16-game hitting streak dating back to last year while Condon has hit safely in his last 10 games.
On The Mound: The Bulldogs have a 4.73 ERA. Tuesday's starter will be redshirt-junior LHP Charlie Goldstein (0-0, 6.43 ERA), while Wednesday's starter is TBA. The Eagles have not announced their rotation.
The early season Bulldog bullpen stalwarts have been graduates Dalton Rhadans (0-0, 1.29 ERA, 1 SV, 7 IP, 0BB, 10K) and Kyle Greenler (0-0, 3.18 ERA, 5.2 IP, 3BB, 8K) plus junior transfer Zach DeVito (0-0, 2.25 ERA, 4 IP, 2BB, 5K). Meanwhile, freshman Matthew Hoskins (0-0, 2.45 ERA, 1BB, 8K) had an impressive performance this past Sunday against #16 Ga. Tech. He tossed two scoreless frames with five strikeouts. Also of note, freshman Kolten Smith (0-0, 2.70 ERA) has shown flashes of dominating stuff in a pair of relief appearances with six strikeouts in 3.1 innings.
Radio/TV/Live Stats Information
Tuesday at 6:35 pm at SRP Park, N. Augusta, S.C.
960TheRef: HERE
LiveStats: HERE
Tickets/Parking Information For Tuesday's Game At SRP Park versus GSU – CLICK HERE
Wednesday at 6 p.m. in Statesboro, Ga.
960 TheRef: HERE
Streaming: ESPN+: HERE
LiveStats: HERE
Tickets for Wednesday 6 pm Game at GSU: Standing Room Only – CLICK HERE
---
BASEBALL: Charlie Condon named the SEC Co-Player of the Week
Georgia's Charlie Condon, the Southeastern Conference batting leader, has been named the SEC Co-Player of the Week, the league announced Monday.
Condon, a 6-6, 211-pound native of Marietta, Ga., is enjoying a tremendous start to his career including helping the Bulldogs (8-3) to a series win over No. 16 Georgia Tech this past weekend. He batted .588 (10-for-17) with a pair of doubles, three home runs and eight RBI as Georgia went 3-1 last week. Condon went 3-for-4 with two home runs and four RBI in a 16-6 rout of the Yellow Jackets to clinch the series this past Saturday in Atlanta.
Condon leads the league with a .538 batting average, ranks second in on base percentage at .612 and fourth in RBI at 20. He has started all 11 games, seeing action in the outfield and at first base. Condon shared SEC Player of the Week honors with Florida's Wyatt Langford. He posted 24 total bases including four home runs in five games last week with a series win over fifth-ranked Miami.
Up next, the Bulldogs face Georgia Southern (7-4) Tuesday in North Augusta, S.C., at SRP Park. First pitch will be at 6:35 p.m., and then on Wednesday, the Bulldogs battle the Eagles in Statesboro at 6 p.m. (ESPN+). All Georgia baseball games can be heard on the Georgia Bulldog Sports Network and on the Georgia Bulldogs app.
---
Jump To Comments