Jump To Top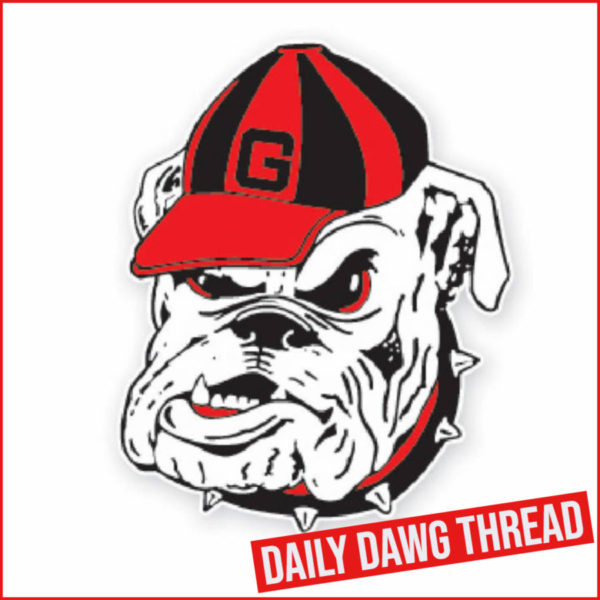 Baseball Schedule Change: Weather forces Saturday doubleheader
Due to impending inclement weather, the Georgia-Charleston Southern baseball series in Athens will begin with its regularly scheduled Friday game at 5 p.m. and will conclude with a doubleheader Saturday at 2 p.m.
Georgia (10-3) squares off against the Bucs (5-8) in game one at Foley Field today at 5 p.m. Saturday's schedule will feature a pair of nine-inning games. For the doubleheader, the NCAA's 10-run will be in effect where a game would be called after seven innings if a team is ahead by 10 or more runs.
Fans holding tickets for Saturday's action that will begin at 2 p.m. will be admitted to the first game of the doubleheader only as the stadium will be cleared between games. Entry for Saturday's second game of the doubleheader would need a ticket for game three of the series (Sunday ticket). Please note the second game of Saturday's doubleheader will not start before 5:30 p.m.
The gates at Foley Field open one hour before game time. Kids will be able to run the bases after Saturday's second game of the doubleheader as part of Family Fun Day.
---
MTENNIS: Blake Crowder clinches win over TAMU
Watch a fullscreen slideshow
HERE.
With a deft forehand volley winner in the third set of his match at No. 4 singles, fifth-year senior Blake Croyder clinched No. 7 Georgia's win over Texas A&M on Thursday afternoon at the Dan Magill Tennis Complex.
The Bulldogs had led the Aggies 3-1 for about 45 minutes, with the remaining singles matches in third sets, when Croyder broke serve at 4-all in the third and then, serving at 40-15 against A&M's Guido Marson, Croyder came to the net during a long rally and clinched the win, 4-1, with a clever crosscourt volley for a 6-4, 4-6, 6-4 victory.
"It's definitely just a great feeling no matter what," Croyder said. "Clinching, no matter what the score is, no matter how tight it is, if it's easy, close, clinching is a good feeling no matter what."
Georgia (9-5, 3-0 SEC) clinched the victory at 4-1 but the remaining two matches were played to completion. The Bulldogs and Texas A&M (6-7, 1-2) each picked up a win, making the final score 5-2.
A&M struck first in the doubles, at the No. 1 spot, with the team of Noah Schachter and Trey Hildebrand getting up a break of serve early and beating Georgia's No. 11-ranked team of Ethan Quinn and Trent Bryde, 6-2. The other two matches were neck-and-neck, with both tied at 5-5 at one point. The Aggies secured the doubles point at No. 3, where Raphel Perot and Giulio Perego held serve for a 6-5 lead against Georgia's Britton Johnston and Croyder, and then got a break in the next game to earn the win, 7-5.
In singles play, Georgia took the opening set in four of the six matches. Georgia fifth-year player Philip Henning, No. 15 in the latest ITA singles rankings, tied the overall match at 1-1 with his victory at No. 2, where he took down the No. 66-ranked Perot, 6-1, 7-5.
A couple of minutes later, the No. 2-ranked Quinn, a redshirt freshman, put the Bulldogs ahead with a 6-4, 6-2 win at No. 1 singles over A&M's No., 31-ranked Schacter. Moments later, at the No. 6 spot, sophomore Miguel Perez Peña pushed Georgia's advantage to 3-1 by wrapping up a 6-2, 6-4 win over Luke Casper.
The next point for either team took a while to reach as the three remaining matches headed into third sets, with the Bulldogs just needing one more win to secure the victory. Eventually, it was Croyder that pulled out the win. At 4-all in the third set against Marson, Croyder fought his way to a break of serve and then closed out the victory with a strong service game.
"I think I stayed true to my game plan; just tried to play patiently aggressive and build my points up a little more instead of going for something so early," Croyder. "I was trying to make my way to the net and trying to finish off points there."
Bryde was in the third set against Giulio Perego at No. 3, while Teodor Giusca, ranked No. 101, was in the third set against A&M's Pierce Rollins, ranked No. 100. Both matches were tied 4-all in the third. Bryde closed out a 3-6, 7-6 (7-2), 6-4 win over Perego, making it 5-1, and then Rollins held off Giusca, 6-4, 4-6, 6-4.
"We played very well. The most impressive thing about today's performance was that we responded after dropping that doubles point," Georgia coach Manuel Diaz said. "Texas A&M played very well, we've been playing very well in doubles, but today they were a little bit better than us. But we came out in singles and everybody was locked in. Overall, just a great team performance coming back from a 0-1 deficit. We were very physical today.
"We've got a big test on Saturday when Vanderbilt will come here. Every match in the SEC is a huge challenge and we're looking forward to stepping up to the task."
The Bulldogs will be back at the Magill on Saturday when they host the Commodores at 1 p.m. Georgia wraps up its three-match homestand on March 18, against No. 20 Tennessee.
You can keep up with all the latest news and information on the Bulldogs on georgiadogs.com, or by following the team on Twitter (@UGATennis) and Instagram (@ugatennis).
Results
No. 7 Georgia 5, Texas A&M 2
Doubles
1. #78 Noah Schachter/Trey Hildebrand (A&M) def. #11 Ethan Quinn/Trent Bryde (UGA), 6-2
2. Teodor Giusca/Philip Henning (UGA) vs Pierce Rollins/Kenner Taylor (A&M), 5-5 (unfinished)
3. Raphel Perot/Giulio Perego (A&M) def. Britton Johnston/Blake Croyder (UGA), 7-5
Singles
1. #2 Ethan Quinn (UGA) vs. #31 Noah Schachter (A&M) — 6-4, 3-0
2. #15 Philip Henning (UGA) vs. #66 Raphel Perot (A&M) — 6-1, 4-4
3. Trent Bryde (UGA) def. Giulio Perego (A&M), 3-6, 7-6 (7-2), 6-4
4. #90 Blake Croyder (UGA) def. Guido Marson (A&M), 6-4, 4-6, 6-4
5. #100 Pierce Rollins (A&M) def. #101 Teodor Giusca (UGA), 6-4, 4-6, 6-4
6. Miguel Perez Peña (UGA) def. Luke Casper (A&M), 6-2, 6-4
Order of Finish
Doubles: 1, 3
Singles: 2, 1, 6, 4, 3, 5
---
BASEBALL: Charleston Southern series begins tonight
Georgia (10-3) returns to the friendly confines of Foley Field for its next seven games after going 4-1 over a six-day span that saw it play in five different ballparks.
Recently, the Bulldogs claimed a series over No. 16 Georgia Tech and swept a two-game set over Ga. Southern. Up next, it's a three-game set with Charleston Southern (5-8) that begins Friday at 5:02 p.m. The Bucs posted a 9-2 home win over Holy Cross Tuesday. CSU is 0-5 against SEC teams this year, dropping three to nationally ranked Florida in Gainesville to open the season and a pair of midweek contests to Tennessee in Knoxville.
Series History: Georgia leads the all-time series with the Bucs 10-1 as it dates to 1996. Ten of the 11 games have come at Foley Field with the Bucs lone win coming in Charleston in 2018. That year, Georgia lost to CSU 5-4 and then blanked the Bucs 7-0 in Athens.
Running Around The Bases: Through 13 games, Georgia has been smashing the baseball, tallying a .314 batting average with 31 doubles, three triples, 29 home runs and a .594 slugging percentage.
Redshirt freshman Charlie Condon (.490-6-29) has put a charge in the lineup as he ranks among the SEC leaders in several offensive categories. He is the reigning SEC Co-Player of the Week after hitting .588 (10-for-17) in four games last week with three home runs and eight RBI. In the two-game set with GSU, Condon notched his first career triple, hit two home runs and collected nine RBI. He has a 12-game hitting streak too.
Graduate Connor Tate (.480-2-15) has an 18-game hitting streak dating to last year. Juniors Parks Harber (.259-6-17) and Corey Collins (.324-4-9) have combined for 10 home runs.
In fact, the Bulldogs have hit at least one home run in 11 of 13 games this year. They are 1-1 when they don't hit a home run (Beat #16 Ga. Tech 7-2 in Athens; Lost to #16 Tech 4-1 at Coolray Field). The most home runs by Georgia in a home game has been five in a 11-6 win over Presbyterian while the most on the road is six in a 16-6 win over #16 Tech in Atlanta.
CSU is batting.243 with 25 doubles, no triples and 11 home runs. They are fielding .951.
On The Mound: The Bulldogs have a 5.17 ERA while holding opponents to a .235 batting average. The staff has registered 155 strikeouts with 64 walks. CSU sports a 6.67 ERA with its opponent batting .294. The Bucs staff has112 strikeouts with 55 walks.
Weekend Rotation: Georgia junior LHP Jaden Woods (2-0, 2.84 ERA) and junior LHP Liam Sullivan (2-0, 0.59 ERA) along with senior Nolan Crisp (1-1, 4.82 ERA) will form this weekend's rotation again. Woods and Sullivan have been dominant in their last two outings while Crisp has been on a shorter leash due to a fresh bullpen.
In his last two starts, Woods has thrown a combined 10.2 scoreless innings with 19 strikeouts while Sullivan has gone 12.1 innings with 19 strikeouts and only two runs. CSU's probable rotation will be Ryan Gleason (1-2, 6.97, LHP, Sr.), Evan Truitt (0-2, 4.41, RHP, So.) and Sam Massey (0-1, 8.22, LHP, Jr.).
Bulldog Bullpen: Graduate Dalton Rhadans (0-0, 1.00 ERA, 1 SV, 9 IP, 0BB, 11K) and Kyle Greenler (1-0, 2.16 ERA, 8.1 IP, 4BB, 13K) have seen the most action and been the most effective with six appearances apiece. Junior transfer Zach DeVito (0-0, 2.25 ERA, 4 IP, 2BB, 5K), freshman Matthew Hoskins (0-0, 3.38 ERA, 2BB, 10K) and sophomore Chandler Marsh (1-0, 5.79 ERA, 4.2 IP, 6BB, 10K) have done well in late-game situations. Juniors Will Pearson (0-0, 0.00, 4 IP, 1BB, 3K) and Collin Caldwell (0-0, 0.00 ERA), 3 IP, 3BB, 4K) looked good in the series sweep of Ga. Southern.
Radio/TV/Live Stats Information
Friday at 5 pm at Foley Field, Athens
960TheRef: https://georgiadogs.com/watch/?Live=4370&type=Archive
Streaming: SECN+ (Simulcast): https://www.espn.com/watch/player?id=85f82cee-85f7-493b-841f-03be916b5933
Live Stats: https://georgiadogs.com/sidearmstats/baseball/summary
Saturday at 2 p.m. at Foley Field, Athens
960TheRef: https://georgiadogs.com/watch/?Live=4371&type=Archive
Streaming: SECN+ (Simulcast): https://www.espn.com/watch/player?id=e8d10145-be30-46f2-a0b8-47a53cdd747e
Live Stats: https://georgiadogs.com/sidearmstats/baseball/summary
Sunday at 1 p.m. at Foley Field, Athens
960TheRef: https://georgiadogs.com/watch/?Live=4372&type=Archive
Streaming: SECN+ (Simulcast): https://www.espn.com/watch/player?id=ed342708-1804-48ec-abb6-3116beae1937
Live Stats: https://georgiadogs.com/sidearmstats/baseball/summary
Tickets/Parking/Promotion Information
*A limited number of tickets are available in the Left Field Bleachers and in the Right Field Bleachers.
*Fans can get seats from other fans through our official secondary ticketing partner StubHub.
*Fans with tickets who are unable to come are encouraged to transfer them to other Bulldog fans, return them to UGAAA or resell them on StubHub.
*Foley Field Gates open one hour before game time.
*Free parking is available in the commuter surface lot behind the outfield.
*Sunday is Family Fun Day: Kids can participate in Anthem Buddies before the game and Run the Bases after the game.
---
Softball: UGA begins League play tonight – No. 19/18 Georgia (18-5, 0-0) vs. No. 18/21 Auburn (20-3, 0-0)
Dates: March 10-12, 2023
First Pitch: 6:30 p.m. // 12 p.m. // 2 p.m.
Location: Athens, Ga.
Stadium: Jack Turner Stadium
Admission: FREE (no tickets required // seating is first come, first served)
TV: SEC Network (Saturday)
Play-by-play: Matt Schumacker
Analysis: Aleshia Ocasio
Streaming: SEC Network+
Play-by-Play: Jack Sadighian // Kaleb Frady
Analysis: Brock Van Faussien
Georgia softball opens Southeastern Conference play this weekend when No. 19/21 Auburn comes to Athens for a three-game series.
The series begins Friday evening at Jack Turner Stadium at 6:30 p.m. between the Bulldogs and Tigers. Saturday's noon matchup will air nationally on SEC Network. Sunday's finale will begin at 2 p.m.
Follow the Bulldogs
» Friday and Sunday's game will stream live on SEC Network+. Jack Sadighian and Kaleb Frady with Brock Van Faussien will be on the call.
» Saturday's game will air live on SEC Network. Matt Schumacker and Aleshia Ocasio will be on the call. » Live stat links can be found on the softball schedule at GeorgiaDogs.com.
Upcoming Promotions at Jack Turner Stadium
» Admission to every home regular season Georgia softball game is FREE. No tickets are required. Seating is first come, first served. The UGA clear bag policy is in effect.
Friday, March 10 // 6:30 p.m.
– The first 500 fans will receive a long sleeve t-shirt
– The first 150 UGA Students will receive food
Saturday, March 11 // 12 p.m.
– The first 500 fans will receive frosted cups
– Girl Scout Day: Registered Girl Scouts will receive a donut courtesy of Dunkin' Donuts, stand on the field during the National Anthem, run the bases post game, and get a t-shirt. To register, email zoe.kreyenbuhl@uga.edu
Sunday, March 12 // 2 p.m.
– Dad & Daughter Day #1: Registered Dad & Daughter pairs will receive a t-shirt and lunch, stand on the field during the National Anthem, and play catch on the field after the game. To register, email zoe.kreyenbuhl@uga.edu
Series History
» Georgia leads the all-time series 38-25
» In Athens, Georgia leads the series 16-11
» The Bulldogs and Tigers have not been in Athens since 2017; Auburn swept the series
» Georgia dropped last season's series in Auburn
» The Bulldogs won the previous series in Auburn in 2019
» Georgia is 3-7 in the last 10 meetings
---
Jump To Comments