Jump To Top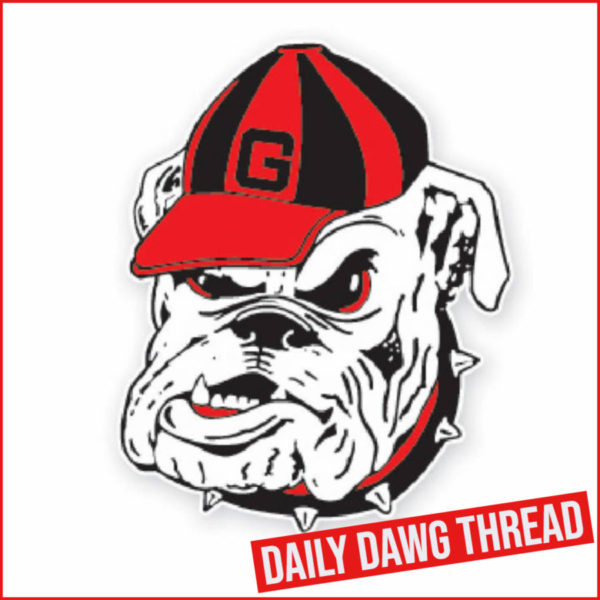 WBB: UGA advances with 66-54 win over FSU in the first round of NCAA tournament
The No. 10 seeded University of Georgia women's basketball team defeated the No. 7 seeded Florida State Seminoles, 66-54, in the first round of the NCAA Women's Basketball Championship at Carver-Hawkeye Arena on Friday afternoon.
The Lady Bulldogs will face the winner of No. 2 seeded Iowa and No. 15 seeded Southeastern Louisiana on March 19 in the second round with the time to be announced.
Fifth-year Diamond Battles led Georgia (22-11) in scoring with 21 points. Senior Javyn Nicholson worked in the paint, grabbing 13 rebounds. Senior Alisha Lewis had a team-leading five steals while fifth-year Audrey Warren contributed five assists.
Georgia and Florida State (23-10) traded baskets to open the first frame. The Seminoles used an 8-2 run to build a 18-11 lead. A triple from Battles cut Florida State's lead to four heading into the second quarter.
Eight points from the Lady Bulldogs gave Georgia a one-point lead, 21-20, midway through the second quarter. Using an 8-2 run of their own, the Lady Bulldogs built a 31-26 lead. A jumper from Zoesha Smith closed the first half as Georgia carried a five-point lead, 35-30, into the locker room.
Six points from the Seminoles cut Georgia's lead to one with less than five minutes remaining in the third frame, 39-38. Four points from Smith boosted the Lady Bulldogs back to a five-point lead as Georgia held a 45-40 lead going into the final quarter.
The Lady Bulldogs ripped 12 straight points to open the fourth quarter and built a 17-point lead. Three Battles free throws and a layup from Nicholson gave Georgia its final 66-54 advantage.
Postgame Coach and Player Quotes
Q. What was going through your heads in that 12-0 run? Seems like that was finally when things were clicking and to start the fourth quarter.
DIAMOND BATTLES: Just playing defense. Once we start playing defense and we start getting stops that's how basically our offense starts going. So we locked in and the people on the floor that thought was on the floor, was telling everybody, let's get transitions, let's push and let's play our basketball and that's how we went on the 12-0 run.
JORDAN ISAACS: Piggybacking off her, getting stops and being intense and not wanting to go home and being relentless to not want to go home.
Q. What makes your defense so good? Because you've played the zone. What makes it work for you guys?
DIAMOND BATTLES: Try not to give all our secrets.
JORDAN ISAACS: Literally.
DIAMOND BATTLES: Ball pressure. I think most teams struggle with the pressure because it is a zone and we pressure the ball really well. We offset their offense and what they try to do in their offense, so I think that's the biggest key that makes our defense elite, I want to say our defense is elite.
JORDAN ISAACS: I would definitely agree, ball pressure and then just communication. I think we all have to be on the same page and communicating through all of that really helps us stay, like, connected. I'm just going to say connected.
Q. In the first quarter, it looked like you were getting good looks and they weren't falling and progressively as the game went on shots started to fall. What do you think the key was down the stretch for the offense to execute better?
DIAMOND BATTLES: It's a lot of games where shot don't fall in the first half or either second half but just staying the course and just playing our basketball. We can't, you know, worry about our shots not falling of we have to worry about getting shots.
When our shots wasn't falling we keyed on getting stops ask doing the little things to get our offense going. Once we started getting stops and our energy got higher and the momentum started flowing, then we started hitting our shots and the confidence just raised.
JORDAN ISAACS: Yeah, that's what we said in the locker room. Like let our defense get our offense going. Get stops, get tips, get steals and do what we have got to do so that we can see the ball go through the hole.
Q. In your opinion, what was going right there in that 12-0 run where you finally distanced yourself?
KATIE ABRAHAMSON-HENDERSON: Yeah, they were getting tips. They were getting tips. I mean, they were pressuring the ball harder. I thought Jordan did a phenomenal job on both ends this game. She was our unsung hero tonight. She was getting tips when they were catching it at the high post. She was pressuring really hard. Like the guards, I thought 'Lish got some tips. Diamond got some loose balls. I think it was Diamond, 'Lish, Audrey Jo and I want to say Javyn was in. I don't know who was in, but it was just our ball pressure and just being really savvy and getting some tips and getting loose balls and getting them going in transition.
Q. Obviously still more games to play but for yourself and the program how big to get a tournament win in your first season and maybe validate what you're building at Georgia?
KATIE ABRAHAMSON-HENDERSON: I don't know, just said it. You know, honestly I'm just proud of the buy-in from our group because the year — because at the beginning, I was talking about, we're going to be good, we're going to be good.
We're going to be good but it took everybody a while to blend and pour into each other and get used to playing with each other. That was really hard and be selfless because other people wanted to be the star and this person wanted to be the star. Our star is the defense, not the offense.
Getting this win, I just heard — they are a great team. They were a Top-25 in the country all year long. So I mean, we just came just really focused, and I think our upperclassmen leadership was really effective for us tonight.
Q. Sunday, playing again, what are you going to go carry from this game?
KATIE ABRAHAMSON-HENDERSON: Obviously it's the NCAA Tournament, and everybody was really nervous knocking down shots. I think our nerves will be gone then. Just continue to be us and play us and not get off track at all. So just defensively, just being smart how we play. I haven't watched either of the other teams yet, so I'm just going to kind of enjoy this one.
Like Jo said, we have to play with each other and play hard together.
Q. The shooting really got cold at points in this game. Is there something Florida State was doing or just a matter of shots not going in?
KATIE ABRAHAMSON-HENDERSON: I think both. I think both. I think they do a good job. They are a really good defensive team. You know, Diamond wasn't allowed to just catch-and-shoot. Everything she had to get was going to the basket, drawing fouls, doing those things of things. I think she hit one three. That was a big three she hit, too. Audrey really came out and got us going, hit a couple three and broke it loose. 'Lish is a really good shooter. She wasn't able to like just catch-and-shoot because their defense is really good.
So we just tried to draw fouls, get to the basket and see if we can get some free throws in; and then we started getting free throws in the second half and then there's shots. You know, when you go to the free throw line, you start getting — it's kind of like form shooting, and then, we started to hit some shots.
Stats
---
SOFTBALL: Dawgs take game one vs. TAMU
The 18th-ranked Georgia Bulldogs defeated No. 24 Texas A&M Friday evening at Davis Diamond Friday evening, 7-5.
Georgia improves to 22-6 on the season and 3-1 in SEC play.
The Bulldogs' offense scattered 15 hits, tying a season-high. Dallis Goodnight, Sara Mosley, and Jaiden Fields all had three hits in the game. Sydney Chambley and Fields each homered in the game.
Madison Kerpics pitched three innings in her start, allowing four runs, only one of which was earned, on five hits. She fanned five Aggies and walked two. Shelby Walters (10-1) earned the victory out of the pen, pitching the final four innings, allowing an unearned run and three hits. She struck out three and walked one.
Georgia come out of the gate strong putting four runs on the board in the opening frame. Goodnight led off the game with a double to left and advanced to third on a groundout. Following a walk and a strikeout, Sydney Kuma singled through the right side to plate Goodnight and put Georgia on the board 1-0. A hit-by-pitch loaded the bases with two out. Fields singled to short, and two runs came in to score on the play. The next batter Marisa Miller knocked an RBI single through the four hole to make it a 4-0 game in the first.
The Aggies (16-8, 2-2) pushed a run across in the bottom of the second to cut into Georgia's lead. 4-1.
Costly errors by the Georgia defense allowed Texas A&M to score three unearned runs in the bottom of the third, tying the game at 4-all in the contest.
The third Georgia error of the game, this one with two out in the fourth, allowed the Aggies to take a 5-4 lead in the series opener.
Chambley's fifth home run of the season, a solo shot to left, retied the game at 5-5 in the top of the fifth.
Ellie Armistead led off the sixth with a double to left. She was bunted to third by Goodnight, then scored easily on a double to left off the bat of Mosley, putting Georgia back in front, 6-5.
Fields blasted a solo home run to right-center in the seventh, her third hit of the game, to provide some insurance for the Dogs, 7-5.
The Aggies drew a two-out walk in the seventh but were otherwise shut down by Walters to end the game.
The Bulldogs and Aggies square off in game two of the series Saturday at Davis Diamond. First pitch is slated for 6 p.m. ET, live on SEC Network+.
---
MTENNIS: SEC leader Georgia hosts Tennessee this afternoon
The No. 10 University of Georgia men's tennis team will host a top 25 matchup against Southeastern Conference rival No. 18 Tennessee on Saturday, March 18 at 1 p.m. ET at the Dan Magill Tennis Complex.
#10 Georgia vs. #18 Tennessee
Date: March 18, 2023
Time: 1 p.m. ET
Location: Athens, Ga.
Venue: Dan Magill Tennis Complex
MEDIA INFORMATION
UGA Season Stats: https://link.edgepilot.com/s/8c23903f/5_vaCwsbG0WSy4q84gxbRg?u=https://gado.gs/9xb
Live Stats + Video: https://link.edgepilot.com/s/c98b28b5/9NL-_8FfJUK4pQ78LOkogQ?u=https://gado.gs/9kh
SEC Crosscourt Cast by CrackedRacquets: https://link.edgepilot.com/s/0cf3339d/2OcV4n49E0_w6-1Lq-aF1A?u=https://gado.gs/a9b
Social Media
Keep up with all the latest news and information on the Bulldogs by following UGA Men's Tennis on social media on Twitter and Instagram @UGATennis, on Facebook @UGAMensTennis, and online at GeorgiaDogs.com.
Conference Play Continues
Georgia returns to the Dan Magill Tennis Complex for its third-straight home match to take on conference rival Tennessee on Saturday, March 18 at 1 p.m. ET. The Bulldogs hold a 57-28 record against the Volunteers and most recently won on the road by a 4-2 score on March 20, 2022. Admission for all matches at the Dan Magill Tennis Complex is free of charge for all fans to attend.
Georgia has played against 11 ranked teams, going 7-4 in those matches. The team has four wins over top 25 teams so far.
The Bulldogs concluded a seven-match road trip with a pair of conference matches at home this past weekend. Georgia defeated No. 38 Texas A&M by a 5-2 score and swept No. 56 Vanderbilt, 7-0.
The Bulldogs currently sit atop the SEC standings as well at 4-0 in conference play. Georgia is one of three teams to finish in the top five of the SEC standings in each season since 2019 (Florida, Tennessee).
Diaz's Details
On playing against conference rival Tennessee…
"We've told the guys, every SEC match, you're playing for a conference championship, and tomorrow is no exception," said head coach Manny Diaz. "It's an important match for both teams, it's a great rivalry and we expect both teams to come out firing. It will be a very competitive and challenging match, but our guys are excited and well-prepared. We expect a good crowd, so it will be a great one."
On the lettermen returning and environment at the Dan Magill Tennis Complex…
"It's always great to see our lettermen come back. We should have a good following. Most of our players know our former lettermen, and they are proud of what our current players are doing. It should be a great atmosphere and a whole lot of fun for all of us."
---
Jump To Comments