Jump To Top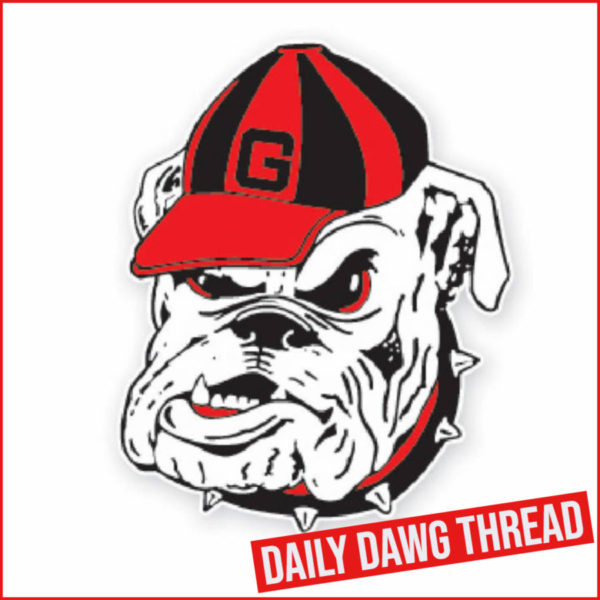 SOFTBALL: Georgia clips TAMU 6-5, clinches series
A two-run seventh-inning rally lifted the 18th-ranked Georgia Bulldogs past No. 24 Texas A&M, 6-5, Saturday at Davis Diamond. The victory secures Georgia's second SEC series win.
The Bulldogs continue to climb to 23-6 on the season and 4-1 in SEC play. Georgia has won five straight.
After a 15-hit game Friday, the Bulldogs scattered 13 on Saturday, led by a career-best four hits from sophomore Lyndi Rae Davis, including her first home run of the season. Sara Mosley blasted two home runs in the contest, while Jaiden Fields added a home run of her own.
Freshman Jaydyn Goodwin provided the game-winning hit in the seventh, a two-RBI single to put Georgia in front 6-5.
Junior Madison Kerpics worked three innings in her start. She allowed three runs on three hits with one strikeout. Shelby Walters (11-1) picked up the win in relief, working the final four innings, allowing two runs on four hits, and striking out three.
Just like game one of the series, Georgia struck first in the opening frame on a solo home run off the bat of Mosley, her 10th homer of the season and the first Bulldog to reach the mark in 2023.
Texas A&M (16-9, 2-3) answered back in the bottom of the inning. Koko Wooley led off with a stand-up triple to right. The next batter, Julia Cottrill, flied one to deep center. Centerfielder Dallis Goodnight reached up over the wall and reeled it back in as Wooley tagged and scored on a sac fly, tying the game at 1-all.
Georgia regained the lead on back-to-back solo home runs from Fields and Davis in the top of the third to go ahead 3-1. The blast from Davis was her first of the 2023 campaign.
The Aggies' Trinity Cannon hit a two-run home run to retie the game in the bottom of the inning, 3-3.
Mosley's second home run of the game put Georgia back in front in the sixth, 4-3.
Once again, the Aggies answered back in the bottom of the inning, first tying it on an RBI double and then finding a 5-4 lead on a two-out RBI single from Amari Harper.
Down one in the seventh, the Dogs needed a rally to keep the game alive. Davis' fourth hit, a walk to Sydney Chambley, and a one-out pinch-hit single from Ally Kurland loaded the bases. Goodwin singled through the six hole to drive in Davis and Chambley, putting Georgia back in front 6-5.
Walters retired the Aggies in order in the bottom of the inning to secure the series for Georgia.
The Bulldogs and Aggies square off in the series finale Sunday at Davis Diamond. The first pitch is slated for 2 p.m. ET, live on SEC Network+.
---
MTENNIS: Dawgs come from behind to down Vols
Philip Henning looked exhausted. Trent Bryde looked a bit dumbstruck. Their Georgia teammates, meanwhile, were throwing hugs and high-fives around to everyone they could find.
At the end of a tight, scintillating match at the Dan Magill Tennis Complex, No. 10 Georgia overcame multiple team match points against it and rallied for a 4-3 win over No. 18 Tennessee on Saturday. Fifth-year Bulldogs Bryde and Henning provided the final two victories, both coming from behind to win in three sets.
With the team score tied 3-3, the No. 15-ranked Henning fought off three match points against Tennessee's Emile Hudd and provided the clinching win, 3-6, 6-3, 7-6 (8-6), at No. 2 singles.
"It's obviously an awesome feeling. I was in a bit of disbelief after the match, honestly," Henning said.
For Bryde, his match at No. 3 against Blaise Bicknell, a dig-deep 2-6, 7-6 (8-6), 6-3 win, will stay with him for a long time.
"That was one of the most memorable moments of my life," he said. "I still don't even know what just happened. Just so many emotions."
Coach Manuel Diaz, who has been a part of matches at Georgia's courts since he was an All-American for the Bulldogs in the early 1970s, said the environment at Saturday's match — with hundreds of spirited fans roaring and about 30 former Bulldogs on hand for lettermen's weekend — was as good as he's ever seen outside of the NCAA tournament.
"That was a tremendous atmosphere, and we owe a lot to our fans," said Diaz, whose Bulldogs (11-5, 5-0 SEC), winners of six straight matches, remained undefeated in conference play and atop the standings.
Tennessee (12-6, 3-2) took the early lead in the match by winning the doubles point. Georgia's Bryde and Ethan Quinn, the No. 11-ranked team in the country, beat UT's fourth-ranked team of Pat Harper and Johannus Monday at No. 1, 6-3. Unfortunately for the Bulldogs, the Volunteers prevailed in the other two matches to capture the point.
At No. 2, Hudd and Shunsuke Mitsui got a break of serve at 4-all and closed out a 6-4 win over Georgia's Teodor Giusca and Henning. The point came down to the match at No. 3, where UT's Angel Diaz and Martim Prata edged the Bulldogs' Blake Croyder and Britton Johnston, 6-4.
In singles, Tennessee won the first set on courts 1-3, while Georgia won the first at 4-6. The Vols went up 2-0 after Monday's 6-2, 6-2 win over Quinn at No. 1. Miguel Perez Peña got Georgia on the scoreboard at No. 6, beating Harper 6-2, 7-5 to make it 2-1. And then the drama really kicked in.
Tennessee pulled ahead 3-1 with a win at No. 4, where Mitsui rallied for a three-set win over Croyder, 3-6, 6-3, 6-2. Giusca made it 3-2 with a hard-fought win at No. 5. Another fifth-year player, he served for the match in the second set against Angel Diaz, wound up going to a tiebreaker, and then closed out a 7-6 (7-3), 7-6 (7-2) victory.
"We lost our momentum on 5 (in Giusca's match), but just played a great tiebreaker to win that," Manuel Diaz said.
That left the matches at Nos. 2 and 3 to decide the result. At No. 3, Bryde did everything he could to keep Bicknell off balance, even serving and volleying at times, and came through with one clutch point after another down the stretch.
"Trent just did a tremendous job making adjustments after the first set," Diaz said. "And it wasn't comfortable for him, but he did a tremendous job of doing the uncomfortable and earning a win there."
Bryde's win tied the score 3-3, and moments later, with the deciding match tied 6-6 in the third-set tiebreaker, Henning won the final two points to clinch the win and set off a big Bulldog celebration. He said all of his experience in moments like that "definitely helps."
"I've been in that situation before," he said. "Being a veteran definitely helps because you can use your experience and your past experiences to know what you can do in those moments — just believe in yourself and trust yourself to do the right thing at the right time."
With the win, Georgia improved its record to 58-28 all-time against the Volunteers. The Bulldogs return to action next Friday against LSU in Baton Rouge.
Results
No. 10 Georgia 4, No. 18 Tennessee 3
Doubles
1. #11 Ethan Quinn/Trent Bryde (UGA) def. #4 Pat Harper/Johannus Monday (UT), 6-3
2. 50 Emile Hudd/Shunsuke Mitsui (UT) def. Teodor Giusca/Philip Henning (UGA), 6-4
3. Angel Diaz/Martim Prata (UT) def. Britton Johnston/Blake Croyder (UGA), 6-4
Singles
1. #7 Johannus Monday (UT) def. #2 Ethan Quinn (UGA), 6-2, 6-2
2. #15 Philip Henning (UGA) def. #62 Emile Hudd (UT), 3-6, 6-3, 7-6 (8-6)
3. Trent Bryde (UGA) def. Blaise Bicknell (UT), 2-6, 7-6 (8-6), 6-3
4. #120 Shunsuke Mitsui (UT) def. #90 Blake Croyder (UGA), 3-6, 6-3, 6-2
5. #101 Teodor Giusca (UGA) def. Angel Diaz (UT), 7-6 (7-3), 7-6 (7-2)
6. Miguel Perez Peña (UGA) def. Pat Harper (UT), 6-2, 7-5
---
BASEBALL: South Carolina sweeps doubleheader
Watch a fullscreen slideshow
HERE.
The 14th-ranked South Carolina Gamecocks extended their winning streak to 10 straight after sweeping a doubleheader over Georgia Saturday at Foley Field.
South Carolina (19-1, 2-0 SEC) rallied past Georgia in game one, 5-4, using two runs in the ninth inning before claiming the second game 12-2 via a run rule in seven innings. Georgia falls to 13-6 (0-2 SEC).
"We have to fight tomorrow," Georgia's Ike Cousins Head Baseball Coach Scott Stricklin said. "You lose that first one, that is baseball. It is tough, but it happens. It is really tough to lose that one, but you have to have the ability to bounce back. We did not do a very good job of bouncing back. Tomorrow, we have to turn the page, play it like it is our last game and do everything we can to salvage the series."
The final game of the series will be at 3 p.m. on Sunday. The game will be aired live on SEC Network and available on the Georgia Bulldog Sports Network.
Game One: USC 5, Georgia 4
Two South Carolina runs in the top of the ninth propelled the Gamecocks past Georgia 5-4 in the SEC opener for both clubs.
The Gamecocks scored two runs in the top of the second before Corey Collins fired back with a leadoff home run in the bottom of the frame. South Carolina added a third run to the board in the fourth to lead 3-1. With Charlie Condon on second and two outs, Parks Harber launched a homer to left field to tie at 3-all.
Junior Jaden Woods started for Georgia and threw a career high 7.0 innings and tied his career high with 11 strikeouts, allowing only three runs off seven hits. The Bulldogs took the lead in the bottom of the seventh. Fernando Gonzalez reached on a leadoff double and Mason LaPlante sent a sacrifice fly to right field to give the Bulldogs a 4-3 advantage.
With two runners on no outs, freshman Matthew Hoskins (1-1) was called from the bullpen in the eighth. He got the Bulldogs out of the jam but USC rallied in the ninth. South Carolina's Chris Veach (1-0) got the win for the Gamecocks, pitching an inning and allowing one hit and one walk. James Hicks (2) notched a save by getting the final out as the Bulldogs stranded a runner at third.
Game Two: USC 12, Georgia 2
Seven runs in the fifth inning lifted the Gamecocks past the Bulldogs 12-2 to clinch the series as the game ended after seven innings due to the 10-run rule.
Georgia led 1-0 after a Harber solo home run in the second but USC responded with four in the third off junior Liam Sullivan who dropped to 3-1.
Redshirt freshman Charlie Condon extended his hitting streak to 18 games with the first Georgia hit in the first inning. Harber extended his hitting streak to eight games with his home run. USC freshman Ethan Petry went 4-for-4 with a pair of home runs and five RBI to lead a 12-hit attack.
South Carolina added one run in the fourth and seven in the fifth inning to build a 12-1 lead. With two Bulldogs on base, Harber sent a single to left field to score Connor Tate in the bottom of the sixth, 12-2. South Carolina right-hander Noah Hall (4-0) pitched a complete game, scattering two runs on seven hits with no walks and five strikeouts.
Boxscore
---
WBB: No. 10 Seed Georgia (22-11, 9-7 SEC) vs. No. 2 seed Iowa (27-6, 15-3 Big Ten) today at 3:00
No. 10 Seed Georgia (22-11, 9-7 SEC) vs. No. 2 seed Iowa (27-6, 15-3 Big Ten)
Sunday, March 19 | 3 p.m. ET/2 p.m. CT | Carver-Hawkeye Arena | Iowa City, Iowa
TV: ABC (Dave O'Brien and Christy Winters-Scott)
Radio: Georgia Bulldog Sports Network (Jeff Dantzler)
» No. 10 seed Georgia plays No. 2 seed Iowa at Carver-Hawkeye Arena for a chance to advance to the Sweet 16. Tip time for Sunday's game is set for 2 p.m. CT/3 p.m. ET on ABC.
» Georgia defeated No. 7 seed Florida State in the first round on Friday. The Lady Bulldogs held FSU to just a 26.9 percent shooting effort — the lowest field-goal percentage by a Georgia opponent in the NCAA tournament since 2007 and the third-lowest in Georgia's tournament history.
» The Lady Bulldogs, who advanced to 20 Sweet 16s under Hall of Fame Coach Andy Landers, are looking for their first Sweet 16 appearance in 10 years (2013).
» With the win against Florida State, it marked Georgia's first victory against a Power 5 opponent in the NCAA tournament since 2013 (vs. Stanford).
» Georgia has won nine of its last 12 games this season, with the lone losses coming to top-5 teams South Carolina and LSU (all three of those away from home).
» All-SEC guard Diamond Battles scored 21 points against Florida State, marking her best scoring effort in an NCAA tournament game in her career. Battles leads Georgia with 26 double-figure scoring efforts this year.
» Senior Javyn Nicholson finished with 13 boards against Florida State. That total was just four shy of the school NCAA tournament record of 17, owned by Tasha Humphrey (2006) and Katrina McClain (1987).
» Fifth-year senior Audrey Warren needs just 16 points to reach 1,000 in her career. She would join teammates Battles and Brittney Smith on that prestigious list.
» Georgia owns a 3-2 lead in the all-time series against Iowa. The Lady Bulldogs took down Iowa, 67-61, in the first round of the 2008 NCAA tournament in the last meeting between the two teams.
» Georgia and Iowa have met twice in the NCAA Tournament (1987 and 2008). Those two games were decided by six points or less. In addition to the 2008 meeting, the Lady Bulldogs lost to Iowa 62-60 in the 1987 NCAA Sweet 16.
» Georgia head coach Katie Abrahamson-Henderson, a native of Cedar Rapids, Iowa, played at Georgia from 1985-87, and then transferred to play closer to home at the University of Iowa from 1988-90. She helped the Lady Bulldogs capture the 1986 SEC Championship, before playing on two Big Ten Championship squads for the Hawkeyes.
» Coach ABE was one of the most sought-after recruits in the nation following her outstanding prep career at Washington High School in Cedar Rapids. She was a two-time Iowa all-state selection and Parade first-team All-American after averaging 20.3 points and 8.4 rebounds per game. She scored 2,391 career points and set 15 school records at Washington.
Series History vs. Iowa
Overall: Georgia leads, 3-2
In Athens: 0-0
In Iowa City: Tied 1-1
Neutral: Georgia leads 2-1
---
MGOLF: UGA travels to Lake Oconee for Linger Longer Invitational
Date: Mar. 19-21, 2023
Time: All Day
Location: Eatonton, Georgia
Course: Great Waters Course at Reynolds Lake Oconee
MEDIA INFORMATION
Season Stats: https://link.edgepilot.com/s/478d9a04/Xe2v77XlrkKs91Z7Lzrz-g?u=https://gado.gs/9z6
Live Stats: https://link.edgepilot.com/s/85945f61/FUE7usG78EisSiuJchE7iQ?u=https://gado.gs/a9y
THE FIELD
Alabama, Arkansas, Augusta, Charlotte, Chattanooga, Clemson, Georgia, Georgia Tech, Mercer, South Alabama, South Florida, Wofford, UNC Greensboro, Vanderbilt, Virginia and tournament host Kennesaw State
THE LINEUP
Seniors Connor Creasy and Ben van Wyk, junior Caleb Manuel, sophomore Maxwell Ford and freshman Carter Loflin. Graduate Michael Shears and sophomore Buck Brumlow will compete as individuals.
THE COURSE
Great Waters Course at Reynolds Lake Oconee (Par 72, 7,436 yards).
THE SCHEDULE
Saturday (Mar. 18): Practice round
Sunday (Mar. 19): 18 holes
Monday (Mar. 20): 18 holes
Tuesday (Mar. 21): 18 holes
THE LAST TIME
The Bulldogs came in ninth at the Southern Highlands Collegiate on Feb. 28.
HEAR FROM HAACK
"We always look forward to this tournament, and can't wait to get started on Sunday. The guys have been putting in a lot time and work to get ready for this tournament. It's a great venue and there are some exceptional teams coming, so we're excited about the opportunity to compete."
ABOUT THE LLI
The Bulldogs are defending champions and have won the Linger Longer Invitational six times. Six Bulldogs have earned low medalist honors: Chris Kirk (2007), Michael Cromie (2014), Lee McCoy (2015, 2016), Greyson Sigg (2017), and Spencer Ralston (2019).
---
Jump To Comments