Today's Contents – Click to Read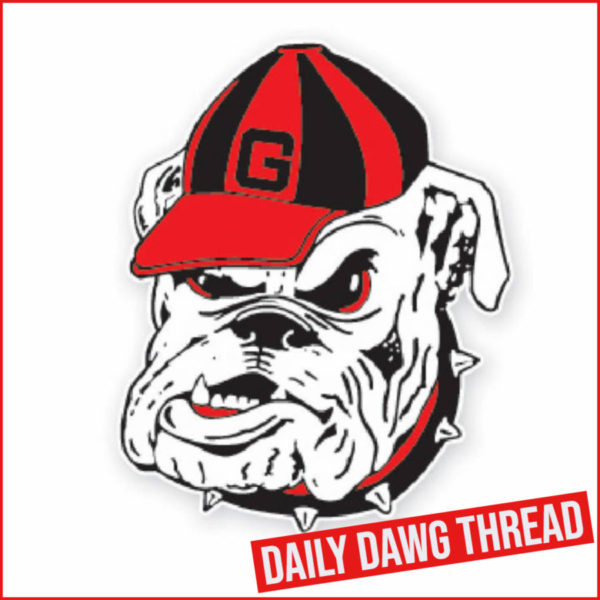 ---
BASEBALL: Dawgs Meet Georgia Southern Tuesday at Foley
The No. 23 Georgia Bulldogs (18-6) return to Foley Field Tuesday for a game against Georgia Southern (17-7). The first pitch is set for 6:02 p.m., and the game will be available on SEC Network+ and the Georgia Bulldog Sports Network.
This will the rubber game as the teams have split the first two meetings this season. Georgia Southern won a neutral site matchup 13-5 at SRP Park in North Augusta, S.C., back on March 8th. The next day in Statesboro, Georgia registered a 5-1 victory. The Georgia-Ga. Southern series goes back to 1972, and the Bulldogs lead 59-53-1. The Eagles have had some recent success against the Bulldogs, winning six of the past eight meetings. In the two meetings this year, Georgia is batting .261 with a 6.88 ERA and a .971 fielding percentage while the Eagles are batting .231 with a 3.50 ERA and a .974 fielding percentage. The leading hitter for the Bulldogs against the Eagles is graduate Cole Tate at .444 (4-for-9) while sophomore Corey Collins and senior Josh McAllister have hit home runs and drove in three apiece.
Georgia will start sophomore RHP Hank Bearden (0-0, 0.00 ERA) while the Eagles counter with graduate LHP Danny Madden (0-0, 6.46 ERA). Bearden has made four relief appearances this year and pitched four innings with two walks and two strikeouts. Last year, Bearden went 3-2, 3.91 in 14 appearances including three starts, one of which came against the Eagles at Foley Field. In that outing, he pitched three scoreless and hitless frames with three strikeouts and got a no-decision as Georgia lost 2-1. Bearden has not faced the Eagles this year.
Bulldog graduate CF Ben Anderson (.383-4-17, .528 OB%) has reached base safely in 22 consecutive games, a team-best. He led all SEC hitters this past week with a .529 average (9-for-17). Graduate SS Cole Tate (.368-1-11) missed the Kentucky series this past weekend due to a hip injury. He is day-to-day. Entering the series, he was the team's leading hitter and had started 24 games. Redshirt senior Josh McAllister (.299-3-19) started all three games at shortstop versus UK.
On Deck: On Thursday, Georgia resumes SEC play against No. 16 Florida (17-7, 3-3 SEC) with first pitch slated for 8 p.m. (ESPN2). The Gators are coming off an SEC home series loss with No. 14 LSU. The Gators face FSU Tuesday before coming to Athens. Game two of the series will be Friday at 6 p.m., and game three will be Saturday at 2 p.m. Saturday's pre-game activities include the annual Lettermen's Day.
Tuesday's Probable Pitching Matchup: UGA vs. Ga. Southern
Hank Bearden (0-0, 0.00, RHP, So.) vs. Danny Madden (0-0, 6.46, LHP, Gr.)
Georgia Baseball Radio/TV Streaming Links
Georgia Bulldog Sports Network (Announcers: David Johnston & Jeff Dantzler)
Free audio streaming of all Georgia Bulldogs games can be heard using the Gameday LIVE app.
Optimized for iOS7+ and Android 4.0+, Georgiadogs.com Gameday LIVE is now available for both smartphone and tablet in App Store and Google Play marketplaces. Georgiadogs.com Gameday LIVE is the official mobile application of Georgia athletics. Get the app here: georgiadogs.com/wireless/.
Tuesday Pregame Radio Show at 5:40 pm ET: https://georgiadogs.com/watch/?Live=4158&type=Live
SEC Network+ (Matt Stewart & Jason Jacobs) at 6 pm: https://www.espn.com/watch/player?id=7bfbad7f-4b01-46a5-9304-66b0c636c0ef
Today's Contents – Click to Read
---
MBB: Erik Pastrana Officially Announced as Assistant Coach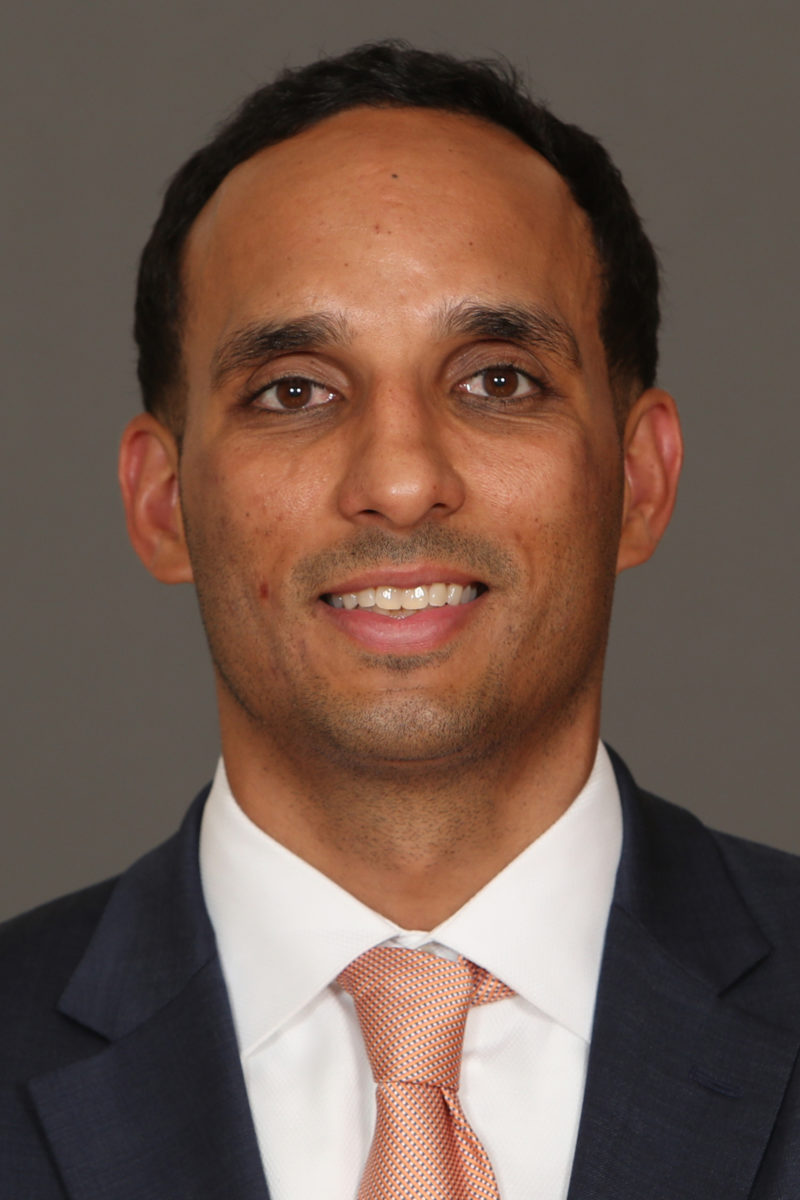 Erik Pastrana (pronounced puh-strah-nuh) has been named an assistant coach for the Georgia Bulldogs, head coach Mike White announced on Monday.
"Erik is exceptional with his inter-relational skills and his ability to connect young men," White said. "Like Akeem (Miskdeen), he's got a great work ethic with regards to recruiting and skill development."
Pastrana spent last season as a member of White's staff at Florida and also has successful Division I coaching stints at Oklahoma State, Florida Atlantic, Florida International, and Stephen F. Austin.
"I am beyond excited to join Coach White at the University of Georgia," Pastrana said. "I share the same vision as Coach White in seeing the limitless potential of Georgia Basketball. Now, it's time to get to work and build something special that Georgia fans everywhere can be proud of. Go Dawgs!"
Pastrana helped the Gators post a 20-14 record and reach the second round of the 2022 NIT. He spent the two seasons prior to that as an assistant coach and the recruiting coordinator at Oklahoma State, where he helped the Cowboys sign the No. 4 recruiting class in 2020 that included Cade Cunningham, the 2021 Big 12 Player of the Year and a first-team All-American who went on to become the No. 1 overall pick in the 2021 NBA Draft.
In 2021, the Cowboys advanced to the finals of the Big 12 Tournament, earned a No. 4 seed in the NCAA Tournament and ended the year ranked No. 11 by the Associated Press – all firsts since 2005. Oklahoma State's first-round win in the NCAA Tournament was its first since 2009.
Prior to his stint in Stillwater, Pastrana coached at three schools in Florida, his home state. In 2018-19, he was an assistant coach at Florida Atlantic working under first-year head coach Dusty May, one of three former White assistants at Florida who are now Division-I head coaches. Pastrana was head coach at Daytona State College for the 2017-18 season, where he led the Falcons to a 19-12 record and had four players named to the Mid-Florida All-Conference Team. A Miami native and Cuban American who is a member of the Latino Association of Basketball Coaches, Pastrana spent the 2016-17 campaign in his hometown as an assistant coach at FIU.
Pastrana also was an assistant coach for three seasons at Stephen F. Austin. During his tenure, the Lumberjacks won three consecutive Southland Conference Championships, produced three straight Southland Players of the Year, and earned NCAA Tournament victories over VCU in 2014 and West Virginia in 2016. The 89 wins that the staff accrued tied for the most by any coaching staff in its first three campaigns in NCAA history.
Pastrana began his career as a graduate assistant under Frank Martin at Kansas State from 2007-09. While at K-State, the Wildcats won 21 games each season, earned a pair of postseason bids, notched their first NCAA Tournament win in a decade in 2008, and saw freshman Michael Beasley selected No. 2 overall in the 2008 NBA Draft. 
Following his experience with the Wildcats, Pastrana worked as an assistant coach at Labette Community College in Parsons, Kansas, and Northwest Florida State College in Niceville, Fla. At NWFSC, Pastrana helped lead the Raiders to a 30-4 record and an appearance in the NJCAA National Championship. On top of his collegiate experience, Pastrana has also coached two highly respected AAU programs, the Florida Rams and KC Run GMC.
Pastrana earned a bachelor's degree in history from Florida State in 2007 and a master's degree in counseling and student development from Kansas State in 2009.
Today's Contents – Click to Read
---
Jump To Comments