Jump To Top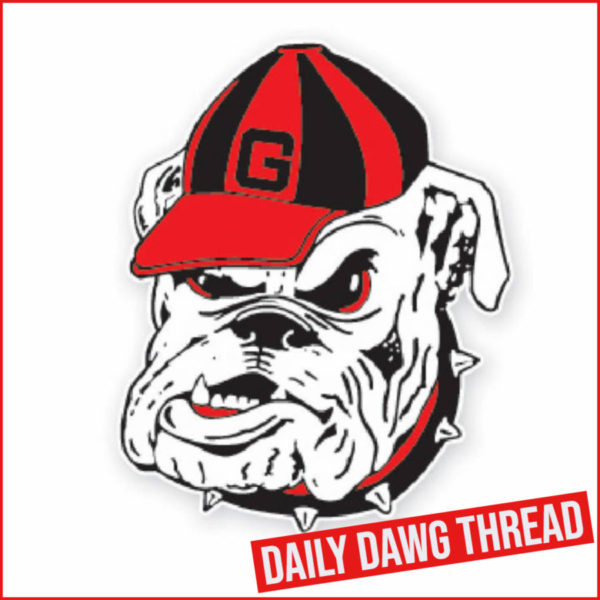 WTennis: UGA opens NCAA Regional with a sweep of Florida A&M
Watch a fullscreen slideshow
HERE.
The third-ranked University of Georgia women's tennis team swept Florida A&M 4-0 on Friday afternoon at the Dan Magill Tennis Complex.
In doubles, Georgia (23-4, 12-1 SEC) swept Florida A&M (11-12, 9-0 SWAC). The sophomore tandem of Dasha Vidmanova and Mell Reasco cruised to a 6-1 victory over Sara Rakim and Sierra Sandy on court one, while the senior tandem of Meg Kowalski and Lea Ma clinched the doubles point on court three, defeating Veronica Rodriguez and Rebekkah Gaines 6-1.
In singles play, the Bulldogs won three matches. Grant gave Georgia an early 2-0 match lead after defeating Reagan Harris 6-1, 6-0. She was quickly followed by No. 125 Kowalski who topped Genesis Whitelock 6-0, 6-1 on court five. No. 3 Ma clinched the match for the Bulldogs, taking down Rebekkah Gaines 6-1, 6-3.
Up next, the Bulldogs will take on the Florida State Seminoles in the second round of the NCAA Tournament on Saturday, May 6 at 4 p.m.
Georgia Head Coach Jeff Wallace's Remarks
On the team's performance…
"To play the first round of the NCAA Tournament at the Dan Magill Tennis Complex in Athens was great. We had a little rain off and on, but our fans stuck around, and I thought our team played really well. They focused well, they concentrated well, and played a really great first round match. Tomorrow is going to be a step up in talent level, but this team seems like they're really eager and excited about this event. It's really great that we're able to play another round of this tournament here in Athens."
Results
Doubles Results
1. Dasha Vidmanova/Mell Reasco (UGA) def. Sara Rakim/Sierra Sandy (FAMU), 6-1
2. #25 Guillermina Grant/Mai Nirundorn (UGA) def. Genesis Whitelock/Reagan Harris (FAMU), 6-2
3. Meg Kowalski/Lea Ma (UGA) def. Veronica Rodriguez/Rebekkah Gaines (FAMU), 6-1
Order of finish: (1,3,2)
Singles Results
1. #3 Lea Ma (UGA) def. Rebekkah Gaines (FAMU), 6-1, 6-3
2. #4 Dash Vidmanova (UGA) vs. Veronica Rodriguez (FAMU), 6-1, 5-1, uf
3. #63 Mell Reasco (UGA) vs. Sara Rakim (FAMU), 6-1, 5-1, uf
4. #81 Anastasia Lopata (UGA) vs. Sierra Sandy (FAMU), 6-1, 5-1, uf
5. #125 Meg Kowalski (UGA) def. Genesis Whitelock (FAMU), 6-0, 6-1
6. Gigi Grant (UGA) def. Reagan Harris (FAMU), 6-1, 6-0
Order of Finish: (6,5,1)
---
Softball: UGA opens LSU series with a 3-1 win
The 11th-ranked Georgia softball team defeated No. 15 LSU in Friday's series opener, 3-1, at Tiger Park.
The Bulldogs climb to 39-10 on the season and 16-5 in SEC play. With the win, Georgia has locked at least the No. 2 seed in next week's SEC Tournament in Fayetteville, Arkansas.
Madison Kerpics (17-5) pitched six and two-thirds in her start, allowing one run on eight hits. She struck out three and walked none. Shelby Walters recorded the final out of the game, a strikeout, to earn her seventh save of the season, tying Georgia's single-season saves record set by Kasi Carroll in 2005.
The offense recorded five hits from five different batters. Dallis Goodnight, Sara Mosley, and Jaiden Fields all drove in a run on Friday.
After being held hitless through two and two-thirds innings, Mosley broke up the no hitter and put the Dawgs on the board with one swing, a two-out solo home run to left, in the top of the third, 1-0. It was her 16th home run of the season.
Sydney Chambley drew a one-out walk, stole second, and took third on a passed ball in the fourth. She came in to score on a single to center off the bat of Fields, 2-0. Georgia proceeded to load the bases with one out. Goodnight flew out to deep center, enough for Fields to tag and score, widening the Georgia lead to 3-0 in the fourth.
LSU (38-14, 11-11) broke up Kerpics' shutout bid in the bottom of the sixth with a two-out RBI infield single, 3-1.
The Tigers put a two-out runner on in the bottom of the seventh. Walters entered with a 2-0 count on the batter and got the final out to chase, securing the victory for Georgia.
Box Score
---
Baseball: Tennessee Takes Down Georgia12-3
Ben Anderson highlighted the night for Georgia (25-21, 8-14 SEC) with a 2-for-3 performance, while Charlie Condon continued his terrific season going 2-for-4 and Will David finished 2-for-3 with a home run. Reliever Camden Sewell earned the victory for Tennessee (32-14, 12-10 SEC), improving to 4-0 on the season, with Bulldogs starter Kolten Smith taking the loss and dropping his season mark to 2-2.
"We have to come back tomorrow," Georgia's Ike Cousins head baseball coach Scott Stricklin said. "We have Charlie Goldstein on the mound. We have to come out and fight like crazy. Tonight certainly didn't go the way we wanted it to go. We did have some opportunities early and it got away from us late. You have to turn the page and try to win tomorrow. If you win tomorrow, you have momentum going into Sunday."
After a scoreless first frame for Tennessee, Georgia's evening started promisingly with the first two batters reaching, but Connor Tate lined into a double play to stem the momentum. The Volunteers broke through in the second with an RBI single from Christian Scott, set up by back-to-back walks, but Smith avoided further damage by stranding two. In the bottom half, the Bulldogs struck back as David homered to deep right-center, his fourth of the season.
Tennessee retook the lead in the third with a sacrifice fly RBI, forcing Georgia to bring in right-hander Dalton Rhadans, who kept the margin at one. Following a pair of quiet innings, the Bulldogs loaded the bases in the bottom of the fifth but came away empty-handed as the score remained 2-1.
The Volunteers' offense came alive in the seventh with consecutive RBI singles, followed by a two-run shot from Christian Moore over the left field fence that broke the game open. Later in the inning, Scott brought home another run to make it 7-1, but was thrown out at second by Josh Stinson to end the inning. The Bulldogs responded with an RBI single from Tate in the bottom half, scoring Anderson to cut the deficit.
In the top of the eighth, the Vols again threatened with two in scoring position, but reliever Nolan Crisp tossed a strikeout to end the frame. On the second pitch of the bottom half, Cole Wagner blasted a home run over the Foley Field scoreboard to continuing cutting into the advantage. Tennessee rebuilt its lead in the ninth with a pair of home runs, first a shot to deep center by Moore for his second of the night, followed by a two-run shot to the right field bleachers from Zane Denton. Eventually loading the bases, the Vols went on to tack on a pair of runs for the game's final tally.
Box Score
---
MTennis: UGA begins Tourney play vs. Florida Gulf Coast
The sixth-ranked University of Georgia men's tennis team will begin play in the NCAA Tournament on Saturday, May 6 at 1 p.m. ET against Florida Gulf Coast. By earning the six seed in the tournament, the Bulldogs get to host the first two rounds at their home venue, the Dan Magill Tennis Complex.
Round: First Round
Date: Saturday, May 6, 2023
Time: 1 p.m. ET
Location: Athens, Ga.
Venue: Dan Magill Tennis Complex
Tournament Central: https://link.edgepilot.com/s/06d6b7af/0Am06vlvZkG2u8y_Utj-lQ?u=https://gado.gs/age
Match Notes: https://link.edgepilot.com/s/67fbc18a/MZutGXOeRk6z_LBAXf80yw?u=https://gado.gs/aiz
Live Stats + Video: https://link.edgepilot.com/s/0c328e1a/oy3NdJ0xqEq5zrpf-LZE6w?u=https://gado.gs/9kh
CrackedRacquets CrossCourt Cast: https://link.edgepilot.com/s/1588f831/FlLNq6ySukqpNNK5ole7QQ?u=https://gado.gs/aip
Schedule
Friday, May 5 (women's matches only)
10 a.m. — Florida State vs. Illinois
1 p.m. — Georgia vs. Florida A&M
Saturday, May 6 (Men and women)
10 a.m. — NC State vs. Oklahoma (men's first round)
1 p.m. — Georgia vs. FGCU (men's first round)
4 p.m. — Women's Second Round Match
Sunday, May 7
1 p.m. — Men's Second Round Match
Postseason Play Continues
The Bulldogs continue their postseason after finishing as the runner up during the Southeastern Conference Championship in Auburn, Ala. Georgia is seeking its seventh NCAA national championship (1985, 1987, 1999, 2001, 2007, 2008) and ninth team title in history (ITA Indoor National Champions in 2006, 2007).
Joining the Bulldogs in the Athens regional is their first-round opponent FGCU as well as NC State and Oklahoma. The two winning teams will play in the second round on Sunday, May 7 at 1 p.m. By being named the No. 6 seed in the field, Georgia would host the Super Regional next weekend should the team advance.
---
Jack Bauerle has been selected to receive the Lifetime Achievement Award by CSCAA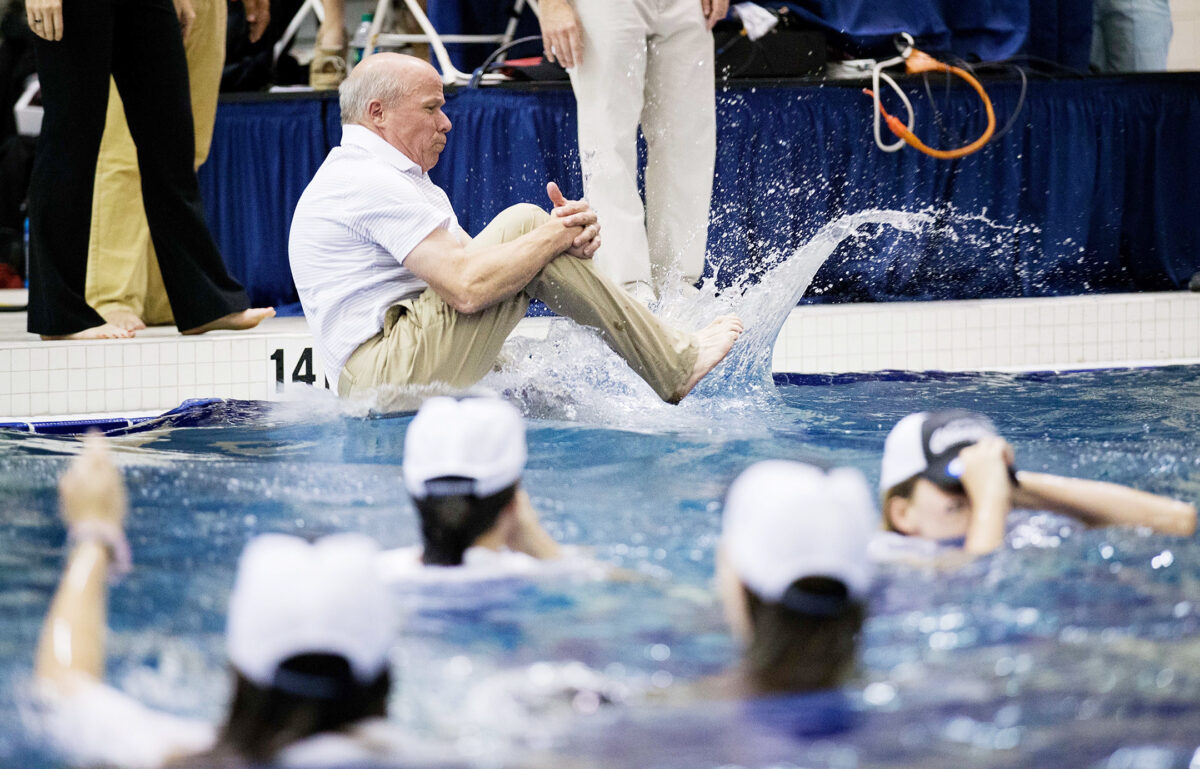 This award is presented to the individual whose efforts best exemplify the integrity and ideals of collegiate swimming and who has achieved significant success in the sport while imparting the educational and character-building qualities of the collegiate swimming experience.
Including his tenures as head coach, assistant coach and student-athlete, Bauerle has been associated with Georgia for more than 50 years. In his time overseeing Georgia's program, Bauerle produced seven NCAA and 12 SEC crowns with the Lady Bulldogs. In 2008, Bauerle was chosen as the United States women's team coach for the Olympics, leading the American women to 14 medals, the most of any nation. He coached for Team USA at each of the last six Olympic Games, serving as a women's assistant in 2000, men's assistant in 2016 and 2020, and personal coach in 2004 and 2012.
Bauerle will be recognized at the 62nd annual CSCAA College Swimming & Diving Awards on May 8 in Orlando, Florida.
---
Jump To Comments