Jump To Top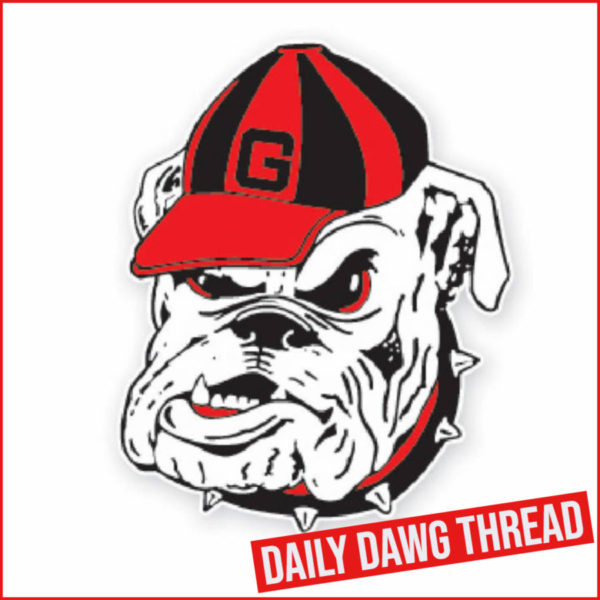 Softball: UGA has been selected to host the 2023 NCAA Athens Regional May 19-21 at Jack Turner Stadium
The 14th-seeded Bulldogs will host Virginia Tech, Boston University, and North Carolina Central in the four-team, double-elimination tournament beginning Friday, May 19. Georgia will play NC Central Friday at 4:30 p.m. ET on ESPN+. The tournament will kick off Friday between Virginia Tech and Boston University at 2 p.m. on ACC Network.
The winner of the Athens Regional will advance to the NCAA Super Regional round against the winner of the Tallahassee Regional featuring No. 3 Florida State, South Carolina, UCF, and Marist.
Georgia will make its 21st-consecutive NCAA Tournament appearance in program history and the second under head coach Tony Baldwin. Georgia is 74-41 all-time in the NCAA Tournament advancing to 11 Super Regionals and five Women's College World Series, most recently in 2021.
The Bulldogs enter the NCAA Tournament with a 39-13 record and finished second in the SEC with a 16-7 record, its best finish since 2018. A total of six Bulldogs earned All-SEC honors.
2023 NCAA ATHENS REGIONAL TICKET INFORMATION
General Admission Tickets: $25 for all sessions / $10 daily
All seating is general admission. Gates will open one hour prior to the first game each day.
All Session Tickets
Only sold in advance of the tournament online. All-Session tickets will be sold until Thursday, May 18 at 12 p.m., ET.

Daily Tickets
Available for purchase online beginning Thursday, May 18 at 12 p.m., ET.
---
Baseball: For the second consecutive day, Missouri posted a walk-off to complete a sweep of Georgia Sunday at Taylor Stadium
The Tigers (30-20, 10-17 SEC) rallied past Georgia, who fell to 28-24, 10-17 in the SEC. It marked the fourth time this season the Bulldogs lost after taking a lead to the ninth in an SEC contest.
In the first, Bulldog Charlie Condon added to his SEC Freshman record for home runs by blasting a 3-2 offering from Logan Lunceford off the scoreboard for his 24th of the year. Condon is now in third place in school history for home runs in a season, trailing only Gordon Beckham, who hit 28 in 2008 (71 games), and Rich Poythress, who had 25 in 2009 (62 games). Graduate Connor Tate followed Condon with his 15th home run of the year to put the Bulldogs in front 2-0. The Tigers cut it to 2-1 in the second on a two-out run-scoring double by Ty Wlmsmeyer. In the third, Tate reached with a two-out single, and then junior Parks Harber made it 4-1 with his 17th home run. In the bottom of the inning, Missouri got a solo home run from Trevor Austin to make it a 4-2 contest.
Following a leadoff walk to Condon in the fifth, Lunceford was lifted in favor of Brock Lucas. He finished the frame, and then the game went into a lightning/rain delay that lasted three hours and 35 minutes. When play resumed, graduate Kyle Greenler took the mound. Georgia junior left-hander Charlie Goldstein started and provided four innings and allowed two runs on three hits with no walks and one strikeout. Lunceford surrendered four runs on six hits with two walks and five strikeouts in his outing.
In the fifth, Wilmsmeyer reached on a leadoff single, stole his team-leading 21st base, took third on an infield hit by Cam Chick, and then scored on a two-out wild pitch to make it 4-3. The Tigers went to their bullpen to start the sixth with left-hander Jacob Hasty. In the seventh, Georgia missed an opportunity to build on their lead as Sebastian Murillo and Mason LaPlante reached on back-to-back singles, and Ben Anderson moved both into scoring position with a sacrifice bunt. Condon drew a walk to load the bases. Tiger reliever Kyle Potthoff came back to retire Tate and Harber to keep it a one-run affair. The Tigers put a pair on with two outs in their half of the seventh, and Collin Caldwell stuck out Ross Lovich to cap two scoreless innings of relief. Sophomore Chandler Marsh took care of the eighth for the Bulldogs. He hit the first batter he faced and then registered three straight strikeouts of the heart of the Tigers order.
In the bottom of the ninth, the rain returned, and Dalton Bargo drew a leadoff walk. Marsh was lifted in favor of graduate Dalton Rhadans. Wilmseyer reached on a bunt single. Matt Garcia put down a sacrifice bunt to move both runners into scoring position with one out. Georgia brought in freshman closer Leighton Finley. Chick lined his first pitch into right field for a two-run single for the game-winner.
"It's incredibly disappointing, that's two games in a row we can't shut them down late in the game," said Georgia's Ike Cousins head baseball coach Scott Stricklin. "We had too many uncompetitive at bats. We had opportunities to score after the rain delay. We had the bases loaded with one out and don't score. Bottom line, we got beat this weekend."
Potthoff struck out five over the final three innings to improve to 2-0, while Rhadans fell to 3-2.
Georgia returns home and plays host to Western Carolina Tuesday. The first pitch at Foley Field will be at 6:02 p.m., and the game will be available on SEC Network and the Georgia Bulldog Sports Network.
Box Score
---
MGolf: UGA tees off in NCAA Bath Regional today
NCAA BATH REGIONAL
Date: May 15-17, 2023
Time: All Day
Location: Bath, Michigan
Course: Eagle Eye Golf Club
Season Stats: https://link.edgepilot.com/s/568fce74/ppwOsCL1LE_lYCgGZeEfHQ?u=https://gado.gs/ag5
Live Stats: https://link.edgepilot.com/s/3523f3fe/p3-bBVFctE6o92QadWMumA?u=https://gado.gs/akh
NCAA HISTORY
The Bulldogs were invited to a Regional for the 27th straight year and for the 33rd time in 34 seasons (missing in 1995 and excluding 2020 as the postseason was canceled) since the format was introduced in 1988-89. The Bulldogs have advanced from the Regional to the NCAAs 24 times. The Bulldogs will be appearing in their 26th Regional under Haack and they have moved onto the NCAAs 21 times. Haack led the Bulldogs to the 1999 and 2005 national titles, to runner-up finishes in 2007 and 2011, and to the national semifinals in 2015.
HEAR FROM HAACK
"Here we go," said Georgia head coach Chris Haack. "This is why we put in all the hard work. There is no margin for error at this stage. To make it to the next round, we have to continue to have vision and purpose in everything that we do. We're looking forward to playing in the Bath Regional. It's a strong field, and we'll have to be at our best."
THE FIELD
No. 1 Illinois, No. 2 Florida, No. 3 Texas, No. 4 Oregon, No. 5 Kansas State, No. 6 Georgia, No. 7 Liberty, No. 8 San Diego, No. 9 University of Arkansas at Little Rock, No. 10 Michigan State, No. 11 Wisconsin, No. 12 Illinois State, and No. 13 Purdue University Fort Wayne.
THE LINEUP
Seniors Connor Creasy and Ben van Wyk, junior Caleb Manuel, and sophomores Buck Brumlow and Maxwell Ford.
THE COURSE
Eagle Eye Golf Club (Par 71, 7,090 yards).
THE SCHEDULE
Monday (May 15): Round one
Tuesday (May 16): Round two
Wednesday (May 17): Round three
---
Jump To Comments