Jump To Top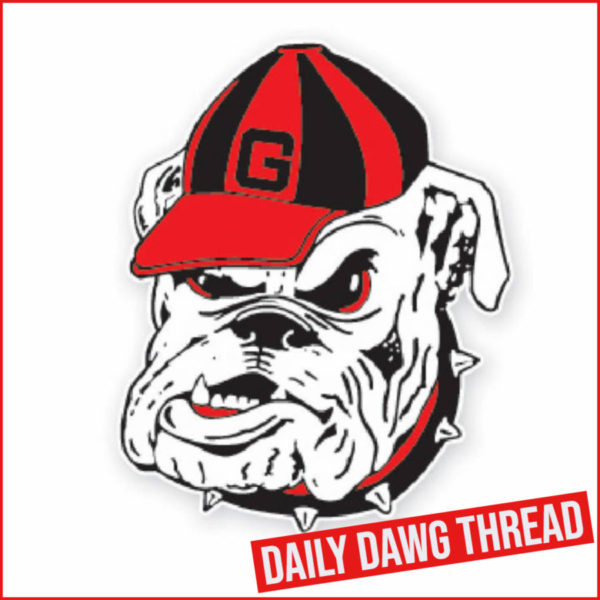 Charlie Goldstein pitched a career-high seven innings to lead Georgia to a 7-3 win over Ole Miss
Goldstein (3-1), who is the reigning SEC Co-Pitcher of the Week, turned in his fourth straight stellar start in league play. He came into Saturday's contest with a 0.55 ERA in his last three outings, including wins over No. 10 Kentucky and No. 5 Arkansas and a no-decision at No. 2 Florida. On Saturday, he scattered three runs on seven hits with no walks and four strikeouts for the win as the Bulldogs evened the road series with the Rebels.
The Bulldogs (24-19, 8-12 SEC) took a 3-0 lead in the third without the benefit of a hit. The inning began with a walk, a hit by pitch, followed by another walk to load the bases. Redshirt freshman Charlie Condon (2-for-3, RBI) picked up an RBI when he was hit by a pitch. Graduate Connor Tate followed with a sacrifice fly, and Parks Harber made it 3-0 with an RBI groundout. The Rebels (22-21, 4-16 SEC) cut it to 3-1 in the fourth on a solo home run by Kemp Alderman, his 18th of the year.
In the fifth, Condon led off with a base hit, and with one out, Harber (1-4, 3 RBI) smashed his 15th home run of the season to extend Georgia's lead to 5-1. That would end freshman JT Quinn's outing as the Rebels looked to Sam Tookoian. In the sixth, a two-run blast from Calvin Harris pulled the Rebels to within two at 5-3. Quinn dropped to 3-1, allowing five runs on three hits with four walks and four strikeouts over 4.1 innings.
In the eighth, Georgia picked out a pair of two-out run-scoring singles from Ben Anderson and Tate to push their lead to 7-3. Then, the Bulldogs turned to sophomore right-hander Chandler Marsh in relief of Goldstein. Marsh took care of the eighth and freshman Leighton Finley preserved the win by pitching the ninth as the trio of Bulldog pitchers did not issue any walks on the day.
"It is amazing what happens when you don't give up free bases," said Georgia's Ike Cousins head baseball coach Scott Stricklin. "Charlie Goldstein was good again, and he didn't have his best stuff today. That shows you how good he can be. He did a good job of mixing his pitches. He got a lot of quick outs and that allowed him to go seven innings. Parks Harber had the big home run to give us some breathing room, and I thought the two biggest hits were Ben Anderson and Connor Tate in the eighth. It gave us a little bit of space, and then (Chandler) Marsh and (Leighton) Finley were really good."
The rubber game of the series will be Sunday at 2:30 pm ET. The contest will be available on SEC Network+ and the Georgia Bulldog Sports Network.
Box Score
---
UGA closed out the 2023 NFL Draft with 10 overall selections, the second-most in program history, while tying Alabama for the national lead.
The Bulldogs' draft count also eclipsed double-digits for the second-straight year, giving the program at least seven players picked for the fifth-consecutive draft. Last year, Georgia set a new NFL record for a seven-round draft (1994-present) with 15 selections. With 25 players selected over the past two years, Georgia set a record for the most drafted players in a two-year span during the Common Draft era (1966-present). Through seven seasons of head coach Kirby Smart's tenure, the program has produced 54 total draftees.
With the 105th overall pick, the Philadelphia Eagles selected defensive back Kelee Ringo, the third Bulldog to be selected by the defending NFC champions (Jalen Carter, Nolan Smith) and fifth in the past two seasons (Jordan Davis, Nakobe Dean). The Eagles' run on Bulldogs marked the fourth time in program history that three players were selected by one franchise in a draft, joining the 1945 Chicago Cardinals and 1946 and 1957 Los Angeles Rams. Overall, the Eagles have drafted 26 Georgia players, the most of any NFL franchise.
In two seasons for Georgia, Ringo started in 27 games and tallied 76 tackles, three tackles for loss, and four interceptions, most notably the game-clinching pick-six against Alabama in the 2022 College Football Playoff National Championship Game. The Tacoma, Washington native also turned in a spectacular performance against then-No. 1 Tennessee last season, posting a career-high seven tackles and an interception. Ringo was selected to the 2022 Associate Press and Coaches' All-SEC Second Team and the 2021 Coaches' Freshman All-SEC Team.
Later in the fourth round, quarterback Stetson Bennett went to the Los Angeles Rams, returning him to SoFi Stadium, the site of his second-consecutive CFP National Championship Game victory. Bennett's selection was the highest for a Bulldog quarterback since his now-Rams teammate Matthew Stafford was drafted first overall in 2009. Bennett's offensive tackle, Warren McClendon, also went to the Rams with the 174th overall pick, giving Los Angeles 18 drafted players from Georgia in its history.
Bennett, a native of Blackshear, left Athens after recording one of the most prolific careers in program history. In three seasons as a starter, Bennett posted a 29-3 record and led Georgia to the first back-to-back national championships of the CFP era, earning Offensive MVP honors in all four playoff games. He was awarded with the 2022 Burlsworth Trophy and finished fourth in the Heisman Trophy voting, Georgia's highest finisher since 1992. For his career, he finished with 8,428 yards passing, fourth-most in school history, and 66 touchdowns passes, the fifth-most all-time.
McClendon, a native of Brunswick, started in 38 games at right tackle over his four-year career, earning a spot on the 2022 Coaches' All-SEC First Team and the 2020 FWAA Freshman All-America Team. Along with his teammates on the line, he helped the Bulldogs' offense tally a school-record 501.1 yards per game, while only surrendering nine sacks to Bennett. Additionally, the Georgia running corps combined for 3,080 yards rushing and 44 touchdowns behind the front.
McClendon's selection was part of a flurry of Georgia players chosen late in the fifth round, beginning with defensive back Christopher Smith, who was picked 170th overall by the Las Vegas Raiders. Smith was only the fourth Bulldog ever selected by the Raiders, including teammate Zamir White's selection last year. Three picks later, outside linebacker Robert Beal, Jr. was selected 173rd overall by the San Francisco 49ers, the nation-leading 28th Georgia linebacker drafted since 2000. The 49ers have now drafted 16 Georgia players in their history.
Smith, an Atlanta native, appeared in 56 games and started in 31 over five seasons with the Bulldogs, anchoring the Georgia defensive backfield at safety. In his senior season, Smith was named a Consensus First Team All-American and First Team All-SEC honoree, while also becoming a finalist for the Bronko Nagurski Award for the nation's top defensive player. During his career, he accumulated 133 tackles and six interceptions, with a knack for making major plays in the Bulldogs' biggest games: the game-winning pick-six against Clemson in 2021, an interception against Alabama in the 2022 CFP Championship, returning a blocked field goal 96 yards for a touchdown against LSU in the 2022 SEC Championship, and a forced fumble against TCU in the 2023 CFP Championship.
Beal, a Duluth native, appeared in 52 games and started in 10 over five seasons in Athens, racking up 72 career tackles and 10.5 sacks. Beal closed out his career in style, posting a sack against TCU and four quarterback hurries against LSU, including a strip-sack against the Tigers. In 2021, he led the Bulldogs with 6.5 sacks, closing out the year with four tackles and a sack against Michigan in the 2021 Orange Bowl CFP Semifinal.
Georgia's final selection came in the seventh round as running back Kenny McIntosh was chosen 237th overall by the Seattle Seahawks. McIntosh's selection was the first of a Georgia player by Seattle since Kris Durham in 2011, breaking the longest pick drought of any franchise. The Seahawks have chosen 10 Bulldogs in their history.
Over four seasons, the Fort Lauderdale, Florida native played in 49 games, starting in 14 during his senior season. Last year, McIntosh tallied 1,333 all-purpose yards and 12 touchdowns, including a team-leading 829 on the ground and the third-most yards receiving with 504. He scored twice against LSU in the SEC Championship, while setting career highs in rushes (19) and yards (143) at Kentucky, scoring the Bulldogs' lone touchdown. McIntosh also contributed on special teams, returning 14 career kicks for 375 yards, including a 38-yard kickoff return to open the 2020 Auburn game.
2023 NFL Draft Selections
1/9/9 – Jalen Carter, DL, Philadelphia Eagles
1/14/14 – Broderick Jones, OL, Pittsburgh Steelers
1/30/30 – Nolan Smith, OLB, Philadelphia Eagles
3/30/93 – Darnell Washington, TE, Pittsburgh Steelers
4/3/105 – Kelee Ringo, DB, Philadelphia Eagles
4/26/128 – Stetson Bennett, QB, Los Angeles Rams
5/35/170 – Christopher Smith, DB, Las Vegas Raiders
5/38/173 – Robert Beal, Jr., OLB, San Francisco 49ers
5/39/174 – Warren McClendon, OL, Los Angeles Rams
7/20/237 – Kenny McIntosh, RB, Seattle Seahawks
---
T&F: A new school record as UGA tallied six wins at LSU Invitational
Georgia's 4×100-meter relay topped the school record for the second time this year as the Bulldogs tallied six victories to highlight the LSU Invitational Saturday.
Kaila Jackson, Autumn Wilson, Brandee Presley and Kenondra Davis combined to break into the 42-second bracket in the relay and improve their No. 3 mark on this year's national list.
In addition to the Lady Bulldogs' victory, Georgia also had Nikolai van Huyssteen (pole vault), Ana da Silva (shot put), Elena Kulichenko (high jump), Marc Minichello (javelin) and the men's 4x400m relay team win their events.
The Lowdown: The Lady Bulldogs improved their school record with a 42.94 to win the 4x100m relay. Jackson, Wilson, Presley and Davis combined to complete the lap more than a second faster than the nearest competitor.
Davis returned in the 200m and took over the No. 8 spot in the school record books after taking second with a 22.89, marking the first time she has broken 23 seconds.
In addition, Jackson came across the 100m finish line in 11.23 to be the second collegiate finisher (sixth overall).
In the men's sprints, the Bulldogs also grabbed top honors in the 4x400m relay thanks to a 3:04.57.
Like she has two other times this season, Kulichenko fnished first in the high jump, which came with a mark over 6 feet (1.85 meters/6 feet, ¾ inches) for the fourth time in 2023.
Riding a winning mark of 75.64m/248-2, Minichello captured his fourth victory of the year in the javelin.
Da Silva moved just outside the top 10 nationally with a season-best toss of 17.62m/57-9.75 in the shot put. Her win was her fourth this year outdoors.
Another of the wins came from van Huyssteen in the pole vault as the sophomore cleared 5.15m/16-10.75. This marked his second victory during the 2023 outdoor season.
Bella Witt continued to lower her personal record in the 100m hurdles as the sophomore registered a 13.25 to take 11th overall. Her time bumped her from No. 9 to No. 8 in the school record books.
During the longer hurdles, Dominique Mustin was the runner-up in the 400m hurdles thanks to a 57.53. On the men's side, Caleb Cavanaugh completed his lap and hurdles in 50.31 for third—place honors.
Julia Harisay bettered her No. 7 spot in the school record books in the discus thanks to a second effort of 50.41m/165-4 for fourth place.
Harisay returned to take fourth in the javelin (43.61m/143-1) behind teammate and third-place finisher Erin McMeniman (47.93m/157-3).
Alencar Pereira managed bronze medal honors (No. 2 collegiate finisher) in the hammer throw after his second attempt traveled 69.86m/229-2.
The Lady Bulldogs also wound up fourth and fifth in the triple jump as Mikeisha Welcome went 13.55m/44-0.50 on her sixth attempt and Titiana Marsh traveled 13.36m/43-10 on her fourth try.
Next Up: Following the conference meet during the second weekend of May, the NCAA East Prelims will arrive in Jacksonville, Fla., on May 24-27, Georgia's qualified teammates will then travel to Austin, Texas, prior to the NCAA Championships (June 7-10).
---
Jump To Comments