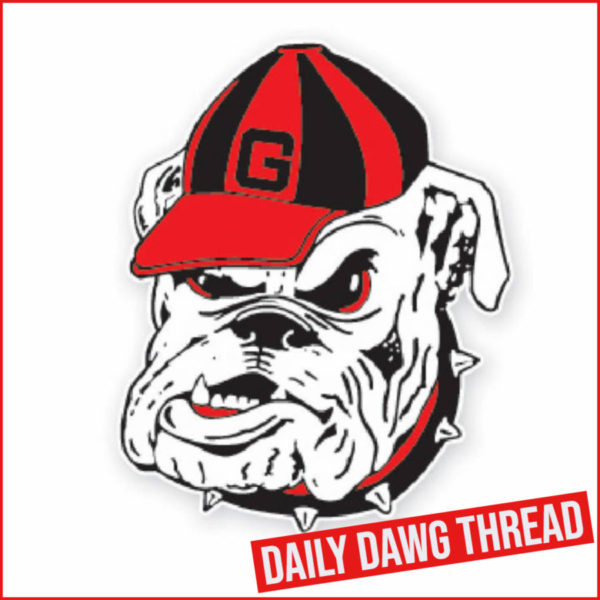 MGolf: Georgia continues the fall portion of its schedule back in Texas at the Ben Hogan Collegiate
The Bulldogs lineup will consist of graduates Connor Creasy and Ben van Wyk, senior Caleb Manuel, junior Buck Brumlow and sophomore Carter Loflin.
This event marks the third of four fall competitions for Georgia. The team will round out the fall portion of its schedule at the Ka'anapali Collegiate Classic hosted by Hawaii on Oct. 26-28.
BULLDOGS BULLETIN
Ben Hogan Collegiate: The event will be held at the Shady Oaks Country Club in Fort Worth, Texas, played on a par-70, 6,885-yard format. Monday will feature 36 holes with a shotgun start slated for 9 a.m. ET, with an additional 18 set for Tuesday.
The field is comprised of host TCU, No. 1 North Carolina, No. 4 Georgia Tech, No. 7 Vanderbilt, No. 8 Arizona State, No. 9 Texas, No. 13 Texas Tech, No. 18 Texas A&M, and No. 24 Oklahoma, Oklahoma State, Oregon, Pepperdine, Florida State, and Wake Forest.
The Bulldogs finished in 15th place in the event last year, led by van Wyk and Manuel who shot four-over 214. North Carolina won the team title with shooting 15-under 825.
Live Stats: https://gado.gs/ay5
Dawgs in the Polls: Georgia opened the season as the No. 20 team in the nation in the current edition of the Bushnell/Golfweek Coaches' poll. In the Sagarin/Golfweek Team Collegiate Golf Rankings released on Sept. 29, the Bulldogs checked in at No. 44.
Georgia also has a trio of individuals in the PGA TOUR University Rankings, all within the top 50. Graduate van Wyk leads the team with a No. 40 ranking, fellow grad student Creasy comes in at No. 46 and senior Manuel rounds out the Dawgs in the rankings at No. 48.
Last Time Out: Georgia defeated Missouri in a 3-2 decision during the final day of SEC Match Play hosted by Jerry Pate on Sept. 27 at the Birmingham Country Club. Brumlow sealed the team victory by taking the final hole against Jack Lundin and winning his match 1-up. The junior had to fight back after Lundin was 3-up early, taking three consecutive holes to tie the match through 10. The match was again tied heading into the final hole, where Brumlow held par while Lundin bogeyed to give the Bulldogs the win.
In stroke play, the Bulldogs finished in 11th place, shooting an 846 even par. The team was paced by Brumlow and van Wyk, who both carded a two-under 211. Auburn finished stroke play in first at 41-under 811.
Georgia Returns Experienced Core: The Bulldogs bring back four golfers who led the team to the NCAA Championship and six total players from the 2022-23 roster. Georgia returns veteran experience in graduates Creasy and van Wyk, senior Manuel as well as juniors Brumlow and JT Herman and sophomore Loflin. The 2023-24 Bulldogs features a plethora of proven talent, with graduate Burnette and senior George Langham joining the team as transfers. Freshman and Ponte Vedra, Fla., native Camden Smith rounds out the newcomers.
Sophomore Surge: In the first tournament of his second collegiate season, Carter Loflin earned the first top-five finish of his career at the Valero Texas Collegiate. He began with bogeys on holes one and four on the final day of the event but would not bogey another hole. The Duluth native finished the third round with seven birdies over the last 14 holes, moving up 13 spots on the player leaderboard to finish tied for fifth with two other golfers. This marked his best finish at an event since shooting eight-under at the Ka'anapali Classic last season, where he finished 10th.
---
MTennis: UGA swept the red draw singles and doubles titles at the 55th Southern Intercollegiate Championships
In an all-Bulldog singles finals, Thomas Paulsell earned a 6-4, 6-4, win over teammate Miguel Perez Peña to hand Paulsell his eighth victory over his last 10 matches.
Ryan Colby and Niels Ratiu defeated Clemson's Noa Vukadin and Maxwell Smith, 8-6, in the doubles finals. It marked Colby's second title of the fall season after he earned the singles crown at the Longhorn Invitational in September. Colby and Ratiu are now 4-1 in doubles this year.
"Lots of positives for our team this weekend," head coach Manuel Diaz said. "We won a whole lot of matches, and I think our effort was absolutely incredible. Our guys are really coming together as a team. We tried different doubles combinations, and we found a lot of teams that can work. I was looking for good chemistry and good energy, and our guys really executed well in both singles and doubles."
In other doubles action, the Bulldog tandem of Parker Jacques and Paulsell downed the Clemson duo of Trey Stinchcomb and Marko Mesarovic, 8-3. Georgia's team of Perez Peña and Filipe Costa fell just short in an 8-6 loss to Mercer's Marceau Fouilhoux and Nemanja Stefanovic.
The Bulldogs were once again impressive on the singles courts, winning five of seven matches. For the tournament, Georgia players boasted a 24-10 combined record over the last three days.
Sunday's results featured wins by Paulsell, Niels Ratiu, Cyrus Mahjoob, Filipe Costa, and Parker Jacques.
Up next for the Bulldogs is the 2023 ITA Southeast Regionals, which take place Oct. 12 through Oct. 16 in Atlanta.
---