Jump To Top of Page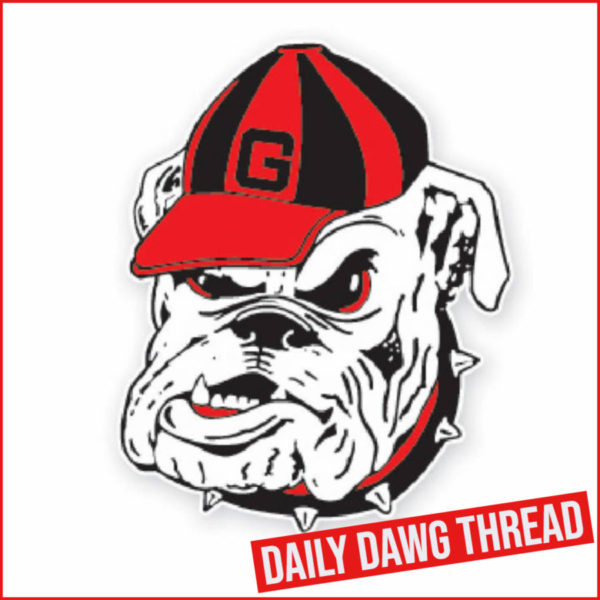 MBB: Wake Forest Visits The Stege Tonight
Game 2: Georgia (0-1) vs. Wake Forest (1-0)
Date: Friday, November 10
Time: 7:00 p.m. ET
Venue: Stegeman Coliseum (10,523)
Location: Athens, Ga.
Series History: UGA leads, 4-3
Last Meeting: Wake Forest, 81-71, on 11/11/22
TV: SEC Netrwork (Mike Morgan, play-by-play; Daymeon Fishback, color analyst)
Radio: Georgia Bulldog Network – SiriusXM 391 (Scott Howard, play-by-play; Chuck Dowdle, color analyst; Adam Gillespie, producer)
Game Giveaway: The first 750 UGA students will receive a Georgia 1998 Throwback replica jersey.
The Starting Five
• Georgia hosts Wake Forest in the Bulldogs' first of four matchups against ACC competition during non-conference play. The Bulldogs will also face Miami, Georgia Tech and Florida State.
• Georgia will play Power conference teams in four of its first five games, taking on Oregon (Pac 12), Wake Forest (ACC), Miami (ACC) and either Kansas State (Big 12) or Providence (Big East).
• In Mike White's first season at Georgia, the Bulldogs upped their win total from the 2021-22 campaign by 10 victories. That equaled the second-biggest increase in regular-season wins by any Power 5 men's basketball program.
• Georgia's freshman and transfer recruiting classes both were ranked as high as No. 11. The Bulldogs were only one of three teams to have both of those groups ranked top-20 nationally by On3.com.
• Georgia's four returning letterwinners include Bulldogs who led the team in the following stats last season – Matthew-Alexander Moncrieffe (5.1 rpg), Jabri Abdur-Rahim (1.4 3FGs per game, .387 3-pointer pct. and .818 FT pct) and Frank Anselem-Ibe (0.7 bpg).
---
ICYMI: Peyton Woodring has been named one of 20 semifinalists for the Lou Groza Award
A panel of FBS head coaches, SIDs, media members, former Groza finalists and current NFL kickers will help select the three finalists. The finalists will be announced on Nov. 28 and will be honored at a banquet in Palm Beach County on Dec. 4.
Jack Podlesny was Georgia's last semifinalist in 2022. Rodrigo Blankenship is the only Bulldog to win the award in 2019.
Woodring, a native of Lafayette, La., is one of two freshmen on the list and one of six Southeastern Conference kickers who are semifinalists. He has been named a SEC Freshman of the Week three times and a league Special Teams Player of the Week once. Woodring has drilled all of his 43 PATs and is 17-of-20 on field goals for a total of 94 points this season, which ties him as the top scorer of all semifinalists.
Most recently, Woodring was 3-for-3 on his PATs and on his field goals during Georgia's 30-21 win over No. 12 Missouri. His performance included a career-long 48-yard field goal that helped clinch the victory with less than four minutes remaining.
---
MBB: Pro Dawgs Update – November 10, 2023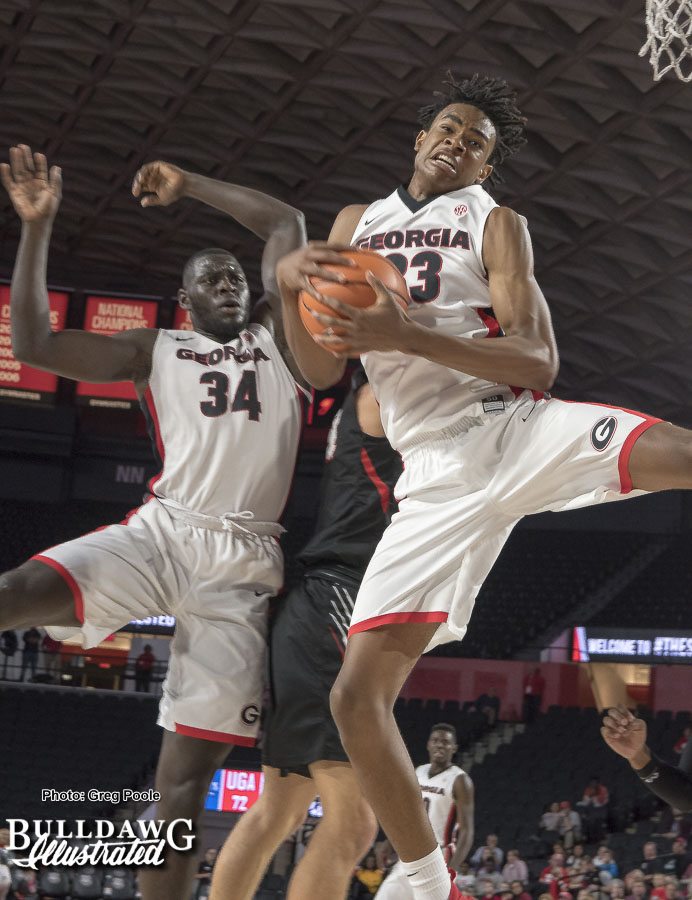 A number of former Bulldogs are continuing to grow into key roles for their respective professional squads in Europe and Asia. On top of the players abroad, three Georgia basketball alumni have gotten underway for the 2023-24 NBA season.
Kentavious Caldwell-Pope and the Denver Nuggets have sprung out to a 7-1 start this season to own first place in the Western conference, with the only loss coming in the new NBA In-Season Tournament against the Minnesota Timberwolves. Caldwell-Pope tallied a season-high in points in the season-opener against the Los Angeles Lakers with 20. He's averaged 10.3 points per game, while also notching 13 assists (1.6 apg), 16 rebounds (2.0 rpg) and 16 steals (2.0 spg). The former first-round selection has picked up where he left off last season starting in every contest he's featured in so far this season.
In the East, Brooklyn Nets center Nic Claxton has made just one appearance after suffering a high-ankle sprain. The timeline for return is expected to be between six to eight weeks. In his only contest, the Nets fell 114-113 to the Cleveland Cavaliers, and Claxton posted seven points, seven rebounds and four assists in 28 minutes played.
The former No-1 overall pick Anthony Edwards is enjoying a very strong start to the season. The guard ranks ninth overall across the league in scoring this season with 169 points (28.2 ppg) as the Timberwolves have gotten off to a 4-2 start to the season to sit in fourth place in the conference. Edwards tallied his season-high in points with 38 in Minnesota's most recent contest against the Boston Celtics. On top of his scoring prowess, Edwards has picked up 40 rebounds (6.7 rpg), including a season-high of 15 in the opener against the Toronto Raptors.
Twelve former Bulldogs have been underway in their respective seasons overseas. A review of each player's season to date has been compiled below.
Braelen Bridges has continued to contribute to a Leicester Riders squad in the United Kingdom's BBL. Through 10 games, Bridges has played 166 minutes (16.6 mpg) and scored 74 points (7.4 ppg). In his last three outings, the first-year professional has 11 rebounds and four assists. The Leicester outfit is currently fifth in the league standings boasting a 6-4 record on the young season.
Through five games in the Kosovo Superliga, Aaron Cook has scored 20 points (4.0 ppg) for Peja, with a season high of eight points. The guard also posted a season-high nine assists in the contest against Prizreni. The Kosovo club won its most recent FIBA World Cup matchup on November 1 against Spojnia, 83-79. Peja sits atop of the league with a 7-0 record.
In Poland, Nemaja Djurisic has played in four league games for Stal. In those contests, the forward has added 44 points (11 ppg), 25 rebounds (6.3 rpg) and 13 assists (3.3 apg). He recorded a season-high 17 points in the game against Twarde Pierniki on October 29 while also posting another season high in rebounds with eight. Stal has started the season with a 4-3 record, and the Polish team sits seventh in the standings.
John Florveus has kept up the pace in his strong start to the Bulgarian National Basketball League season for Levski. In now five games played, Florveus has recorded 134 minutes (26.8 mpg), 76 points (15.2 ppg), 43 boards (8.6 rpg) and eight blocked shots (1.6 bpg). The center tallied a season-high in rebounds in the team's most recent contest against Akademik Plovdiv with eight grabs on November 6. Florveus has been steady from the field shooting at a 65.9-percent clip, and the Bulgarian club boasts 4-1 record to start the season.
In the Turkish Basketball League, 2017 first-team All-SEC selection J.J. Frazier has helped Bornova to a 2-7 start to the season. In his four games played, Frazier has posted 68 points (17.0 ppg), along with 32 rebounds (8.0 rpg) and 28 assists (7.0 apg). The guard recorded his season-high in rebounds in the last contest for the Turkish side against Final Spor on November 3 with 11 boards, as well as a season-high in steals with two.
Rayshawn Hammonds, in the Russian VTB United League, has featured in eight games for Avtodor this season. In his last three outings, Hammonds has averaged 34.0 minutes per game while also tacking on 60 points (20.0 ppg) and 30 rebounds (10.0 rpg). The center has been steady from the field with a 63.7 field goal percentage. Avtodor currently sits in 13th place in the Russian VTB United League standings with a 2-7 record.
In Belgium, Circus Brussels Basketball and Jordan Harris are currently 5-1 and occupy the fourth spot in the league standings. After a slow start to the season, Harris has found his form scoring in double digits in the team's last four outings. In the last contest against Belfius Mons, the guard recorded a season high in points with 18, while also notching eight rebounds, six assists, one blocked shot and two steals. Harris is leading the team in steals (11) while also averaging 12.0 points per game.
Another first-year professional is continuing to star in his role in North Macedonia. Jailyn Ingram, in his six appearances for Gostivar in the North Macedonia Prva Liga, has scored in double digits in every contest and is averaging 14.3 points per game. The forward gathered a season-high 10 rebounds in the contest against Feniks 2010 on October 28 and is currently averaging 5.5 rebounds per game. His contributions have helped Gostivar to a 2-4 record as they sit ninth in the league standings.
In Japan, two Bulldogs are enjoying strong seasons for their respective teams. Yante Maten has scored 52 points in his last five games for Japanese side San-en NP, averaging 10.4 points per game. Maten dished a season-high four assists in the contest against Akita NH on October 29, while also collecting 75 rebounds (6.8 rpg) this season. San-en NP are currently 9-2 in Japanese B-1 League and sit in second place in the Central division.
Terrance Woodbury, playing for the Kumamoto Volters, has helped the side to a 8-3 record to sit in 2nd place in the West division of the league. Woodbury has paced the offense in the last five games scoring 82 points (16.4 ppg), along with adding 16 assists (3.2 apg) and 25 rebounds (5.0 rpg). The guard has scored in double digits in every contest this season, one of two players in the Japanese outfit to do so.
Derek Ogbeide is enjoying his first season in the Italian Serie-A for Pistoia and has played 168 minutes (28.0 mpg) across six games. In his last three matchups, Ogbeide has collected 20 rebounds (6.7 rpg) and is the team rebound leader this season with 44 (7.3 rpg). The hybrid center has scored 70 points (11.7 ppg) this season, reaching double digits in three of those contests. The Italian club is 2-4 and occupies the 13th spot in Serie-A standings.
Gerald Robinson, also playing in the Italian Serie-A, has helped Scafati to a 3-3 start to its season, good for 10th place in league standings. Robinson has found form in his last three games for the Italian side scoring 41 points (13.7 ppg) and dealing out 19 assists (6.3 apg). In the game against Pesaro on October 22, Robinson matched his season-high in points with 16, and the guard leads the team in assists with 39 (6.5 apg).
---
Baseball: SEC Announces Permanent Opponants
Georgia will be paired with Auburn and Florida each year starting in 2025 as the Southeastern Conference announced Thursday each of its future 16 member teams' permanent baseball opponents.
Beginning in 2025, SEC baseball teams will play a three-game series against two permanent opponents and eight rotating opponents for a total of 30 conference games. Standings will be kept in a single-division format, eliminating divisional standings. The 2025 baseball season will be the first in which the University of Oklahoma and the University of Texas will participate in SEC action.
The permanent opponents were determined based on several factors including geography, traditional opponents and strength of schedule.
Auburn
The two teams first met in 1897 and have played 292 times.
Auburn leads the all-time series, 153-136-3.
Georgia and Auburn last met during the 2023 season on the Plains with the Tigers claiming the series 2-1.
Georgia's win over Auburn last year was a record-setting 24-7 triumph that featured a 16-run outburst in the eighth inning. That tied the NCAA record for most runs in an eighth inning and was a school record too.
Florida
The two teams first met in 1931 and have played 294 times.
Florida leads the all-time series, 191-101-2.
Georgia and Florida last met during the 2023 season in Gainesville with the Gators taking the series 2-1.
Georgia's win over Florida last year featured a seven-run rally in the ninth inning including a one-out, game-tying grand slam by Connor Tate in an eventual 13-11 stunner.
FOLLOW THE BULLDOGS: For the latest Georgia baseball news, visit www.georgiadogs.com and follow the Bulldogs on X (@BaseballUGA), Facebook (@GeorgiaBaseball) and Instagram (@baseballuga).
SEC Baseball Permanent Opponents Starting In 2025
Alabama: Auburn, Tennessee
Arkansas: Ole Miss, Missouri
Auburn: Alabama, Georgia
Florida: Georgia, South Carolina
Georgia: Auburn, Florida
Kentucky: South Carolina, Vanderbilt
LSU: Mississippi State, Texas A&M
Ole Miss: Mississippi State, Arkansas
Mississippi State: Ole Miss, LSU
Missouri: Oklahoma, Arkansas
Oklahoma: Missouri, Texas
South Carolina: Kentucky, Florida
Tennessee: Vanderbilt, Alabama
Texas: Texas A&M, Oklahoma
Texas A&M: Texas, LSU
Vanderbilt: Tennessee, Kentucky
---
WBB: UGA Takes on Belmont Tonight in Nashville
Game Information
Georgia (1-0) vs. Belmont (0-1)
Friday, Nov. 10 || 7:30 p.m. ET/6:30 p.m. CT || Curb Event Center (5,000) || Nashville
TV: ESPN+
Listen: Jeff Dantzler (Click Here)
Live Stats: Click Here
Opening Tip
» Georgia travels to Nashville, Tennessee, for a Friday night meeting with the Belmont Bruins at 7:30 p.m. ET/6:30 p.m. CT. The matchup will air live on ESPN+.
» Georgia is 5-0 all time against Belmont, including last season's 66-55 win in Athens. This marks only the second tilt in Nashville, with the last coming in 2013 — an 81-55 Georgia victory.
» The Lady Bulldogs' first two opponents — NC A&T and Belmont — combined to win 41 games last season. That's the most wins for Georgia's first two opponents in 15 years, when the Lady Bulldogs opened with Oklahoma and Chattanooga (they combined for 54 victories the year before) in 2009.
» The Bruins suffered a 72-61 loss to Missouri on Monday. Belmont finished the 2022-23 season with a 23-12 record en route the WNIT.
» Georgia is looking to start a season 2-0 for the eighth-straight year.
» Asia Avinger and De'Mauri Flournoy led the Lady Bulldogs in scoring Monday with 15 points a piece. Avinger had a career-high four 3-pointers, and Flournoy tallied a career-high five assists and four rebounds.
» Four Georgia players reached double figures in scoring Monday night, marking the third-straight game with three or more players in double figures.
» Georgia held NC A&T to a 6-of-18 effort from behind the 3-point line. The Aggies started the game 0-for-12.
» Georgia is in its second season under the leadership of Coach ABE. ABE's successful first year included a NCAA tournament appearance, 22 wins, and a fifth-place finish in the final SEC standings.
» With a 395-169 overall mark, Coach ABE is just five wins shy of 400. Her teams have won 20 or more games in 11-straight seasons, while her 12 NCAA tournament appearances rank third among active SEC coaches, only behind Kim Mulkey (LSU) and Dawn Staley (South Carolina).
» All-SEC candidate Javyn Nicholson returns to lead the Lady Bulldogs. Nicholson doubled her points per game and upped her rebound average by three in her first year playing for Coach ABE.
» Joining six returning letterwinners and nine overall returning players is a quartet of newcomers. Transfers Asia Avinger and Taniyah Thompson were each All-Conference performers at previous schools, while Destiny Thomas led UCF with a double-double of 10.7 points and 11.0 rebounds per game last year. Miyah Verse is Georgia's lone true freshman this season.
» Georgia is in search of its 37th NCAA tournament appearance this season. The Lady Bulldogs' 36 trips are tied for the second most among all programs.
---
Jump To Today's Discussion Thread