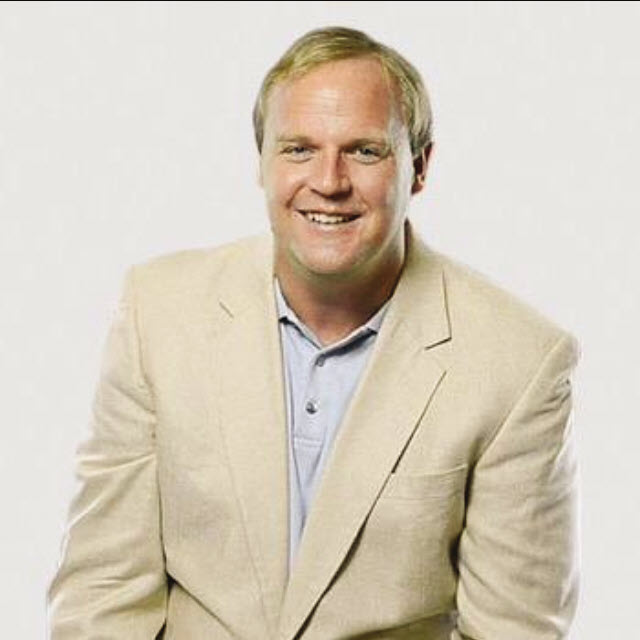 With Ole Miss making its first trip to Athens since 2012, it seems a good week to have our annual discussion about the future of Southeastern Conference scheduling. Next season, Oklahoma and Texas enter the league. The schedule for 2024 is set – at least as far as the opponents go, we should officially know the dates soon. There will be eight SEC games again in 2024, presumably for the last time.
Though there is some support from certain segments in the conference, the general consensus is that in all likelihood, we will play nine conference games beginning in 2025, the second year of Texas and Oklahoma, coinciding with the new television contracts.
Everyone wants more good games.
As far as the scheduling model, that's a hot debate. Trying to get 16 universities, presidents, athletic directors, fan bases and football coaches on the same page is not an easy task. Heading up the challenge is the preeminent commissioner in all of sports, Greg Sankey.
It's not an easy job.
Let's start with what the most likely scenario is, the three-six-six model. This concept would have each school in the league have three opponents they annually play. For example, let's say in Georgia's case, that would mean, for example … again nothing has been set … that the Bulldogs would play Florida, South Carolina and Kentucky every year (Pod A). Those four schools, for scheduling purposes, would be a Pod. Let's hypothesize that the other pods shaped up as follows:
Pod B: Alabama, Auburn, Tennessee and Vanderbilt.
Pod C: Ole Miss, Mississippi State, LSU and Texas A&M.
Pod D: Oklahoma, Texas, Arkansas and Missouri.
Over a four year period in this model, along with the three annual foes, Georgia, for example, would play the two teams from each Pod. Three would be at home, three on the road. The next year, Georgia would play the other two teams from each Pod, three at home, three on the road. In year three, the Bulldogs would play the two from each Pod played in Year One, but transpose which were at home and on the road. The same for Year Four, but transpose which were at home in Year Two.
So hypothetical, the Bulldogs play Florida, South Carolina and Kentucky every year.
In 2025, Georgia would play Alabama at home, Auburn on the road, Ole Miss at home, Mississippi State on the road, Oklahoma at home, Texas on the road. Flip the home and home with the same teams for 2027. In 2026, Georgia would play Tennessee at home, Vandy on the road, LSU at home, Texas A&M on the road, Arkansas at home, Missouri on the road. Flip the home and home with the same teams in 2028.
That way, every school plays everyone else twice over a four year period, and each stadium is visited once. Plus the three common opponents.
One SEC broadcasting friend suggested a one-seven-seven model. Keep the conference games at eight. For example, Georgia plays Florida every year, plus seven others. The next year, Georgia plays Florida plus the other seven. So on and so forth for the next two years, flipping who's at home and who's on the road.
Satisfying traditional rivalries while increasing frequency of opponents is the trick. I think playing five annual opponents would be great. Match that with five other groups of two. Play two of those groups of two every year, and over a five year period, everyone is played twice. Plus your five common opponents.
As a classic traditionalist and lifelong Bulldog fan, yes it will be neat to play Oklahoma and Texas, but I don't need that – or Arkansas – every other year. Just my opinion. Twice in five years, and four in 10 would satisfy such in this model. Longshot. At best.
Since Texas A&M came into the league in 2012, the Bulldogs and Aggies have played once – a 19-13 Georgia victory Between the Hedges. Georgia has not been to College Station. Should they play more? Yes. Do I need it every other year? No.
It's a delicate balance.
Let's go back to Ole Miss. It has been 11 years since the Rebels came to Athens. Georgia last went to Oxford in 2016. These two used to be common opponents. The Bulldogs and Rebels played every year from 1966 through 2002. They've played five times since.
Georgia and Ole Miss should play more frequently. Again, does it have to be every year? No. Though I'd selfishly vote for yes – these two fanbases know how to tailgate. But they should play much more frequently that has been the case.
That equation of preserving the commonality of rivalries while increasing obvious inadequacies of meetings is tricky. As is the politics. Alabama – Tennessee is a great rivalry, the Third Saturday in October is a sacred SEC date. Make no mistake though, the Volunteers, who have beaten the Crimson Tide once since Nick Saban took the job on the capstone in 2007, would shed no tears if Alabama fell off the annual schedule.
In the Atlantic Coast Conference, which will be adding Cal, Stanford and SMU, their model was just announced. Several rivalries – particularly along Tobacco Road – were protected. Louisville didn't care to protect any, since they don't have any natural rivals in the conference. Prompting wonderment to why the Cardinals are in the ACC? The North Avenue Trade School did the same. No tears being shed on The Flats now that Clemson will come off the schedule.
I like my 5-2-2 model. Again, it's mine. I thought of it walking through five points on Halloween morning. Play five every year. Of the other five two team Pods, over a five season period, if you're in Pod A, play B & C, then D & E, then F & B, then C & D, then E & F. That's four games against the other 10 teams in a 10 year period. Just an idea. I know there are a lot floating around, which is good. Conjecture for decisions like these is very important. A lot of very passionate people are anxious and excited to see how all of this will affect their school first of all, and the SEC overall second. A perfect solution is likely impossible but there seem to be some very good ones. One last idea from the cheap seats, let's try it for one four or five year go-around and see how it goes? Maybe not do a long term deal.
Whatever is decided, packed stadiums, and millions and millions upon viewers and listeners await the next chapter of the toughest league in the land.