Jump To Top of Page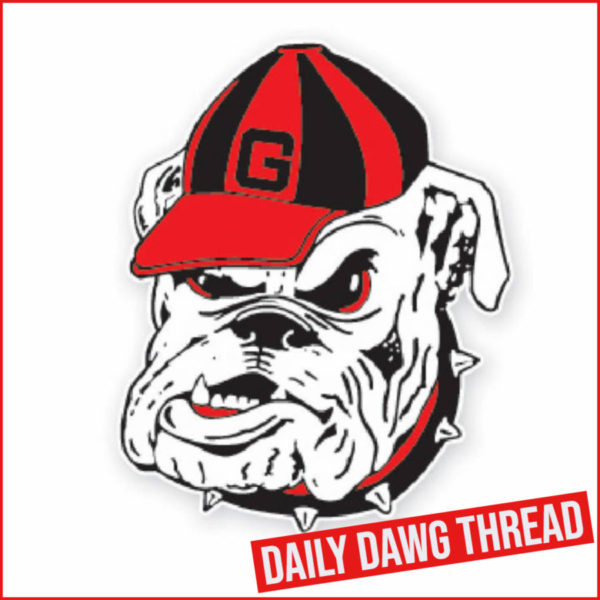 Video/Transcript: Kirby Smart Postgame Interview – Georgia vs. Ole Miss 2023
On Senior Night and celebra2ng those players…
"Probably the most decorated senior class that's ever come thru. I have to ask Claude Felton what the actual win-loss record is for this class, some of them were here in 2019. Most of them were undefeated at home and what a game to finish that off with. The crowd was electric and the memory of having that game as your last game in Sanford Stadium will be hard to top."
On the difference in this game for the offense to have so much success…
"We have good players on offense and good coaches. That combinaLon is hard. We have pass protectors and run blockers, and the backs I thought ran really hard tonight. Carson (Beck) put us in the right place. Number 19 (Brock Bowers) and #84 (Ladd McConkey) are really tough to deal with. Dom (LoveV) and Rara (Thomas) did some good things. It's a cumulaLve effect. I'd hate to be on that defensive side trying to stop those guys."
On the key to the Georgia defense stopping Ole Miss…
"The key was stopping the run. They had good rhythm. We didn't stop the run well early, which is not indicaLve of who we are. The biggest thing about slowing down their pass game was geXng hands on receivers- geXng pass rush and affecLng them. Once you control the run game it's a lot easier to play the pass and I thought they did a tremendous job of doing that."
---
Photo Gallery: Georgia vs. Ole Miss 2023
Watch a fullscreen slideshow
HERE.
---
Video/Transcript: Carson Beck's Postgame Interview – Georgia vs. Ole Miss 2023
On when he knew the offense could move the ball at will…
"I mean, when we went down there that first drive, you know and had success, it's always good to come out to a hot start, obviously. And then the second drive and then the third drive and then it just kept going and going and obviously you start steamrolling. And then the defense gets some stops, just all builds that momentum."
On what it meant to play on senior night in front of such a great home crowd…
"Yeah, I mean, obviously it's huge. For me, all the seniors, really everybody on the team, to be able to have a top-10 matchup night game. It's not something that happens every year, so to be able to play in that type of environment and have the success that we had and execute at the level that we did was awesome."
On the resiliency of the offense…
"I think we did such a good job. And that was really our key I guess for the enLre week was just win the now, just win each and every moment that presents itself. And I know it's so cliche to say just go play to play to play, and I say it every single week, but in all like realness I think we really showed that today. Even when we were setback, we came back and we fought and we had full confidence in that."
---
Video Highlights: Georgia vs. Ole Miss 2023
---
MBB: Georgia (1-1) vs. N.C. Central (1-1) Today at 5 P.M.
Date: Sunday, November 12
Time: 5:00 p.m. ET
Venue: Stegeman Coliseum (10,523)
Location: Athens, Ga.
Series History: UGA leads, 1-0
Last Meeting: UGA, 95-59, 12/4/19
TV: SEC Network+ (Jeff Dantzler, play-by-play; Marcus Thornton, color analyst)
Radio: Georgia Bulldog Network – SiriusXM 390 (Scott Howard, play-by-play; Chuck Dowdle, color analyst; Adam Gillespie, producer)
The Starting Five
• Georgia hosts its second game 46 hours on Sunday when the Bulldogs take on North Carolina Central. UGA defeated Wake Forest, 80-77, in its home opener on Friday night at Stegeman Coliseum.
• Georgia was the only Power 6 team in the nation to open its season with back-to-back games against other Power 6 programs. The Bulldogs will play four Power 6 opponents in their first five outings.
• In Mike White's first season at Georgia, the Bulldogs upped their win total from the 2021-22 campaign by 10 victories. That equaled the second-biggest increase in regular-season wins by any Power 5 men's basketball program.
• Georgia's freshman and transfer recruiting classes both were ranked as high as No. 11. The Bulldogs were only one of three teams to have both of those groups ranked top-20 nationally by On3.com.
• Georgia's four returning letterwinners include Bulldogs who led the team in the following stats last season – Matthew-Alexander Moncrieffe (5.1 rpg), Jabri Abdur-Rahim (1.4 3FGs per game, .387 3-pointer pct. and .818 FT pct) and Frank Anselem-Ibe (0.7 bpg).
The Opening Tip
The Georgia Bulldogs are back in action for their second game in roughly 46 hours on Sunday when they host North Carolina Central at 5:00 p.m.
The Bulldogs used a balanced offensive attack with all five starters in double figures to top Wake Forest, 80-77, on Friday before a raucous crowd of 8,176 fans at Stegeman Coliseum. Graduate transfer Noah Thomasson paced Georgia with a 21-point outing, his first double-digit and 20-point performance as a Bulldog. The Houston native has now recorded 51 double figure and 23 20-point outings in 87 college outings at Houston Christian, Niagara and Georgia.
Following a trip to Allen Fieldhouse to christen the 2023-24 campaign last Monday, North Carolina Central pasted Virginia-Lynchburg, 107-54, in the Eagles' home opener last Thursday. N.C. Central raced to a 67-27 halftime lead while shooting 57.5 percent from the field, including 53.3 percent from 3-point range, in the opening stanza.
Series History With NCCU
Anthony Edwards scored 21 points, 19 of those in the first half, as Georgia topped N.C. Central, 95-59, in early December 2019 in the only previous meeting between the Bulldogs and the Eagles.
Rayshaun Hammonds added 19 points, Tyree Crump chipped in a season-high 16 points and Christian Brown notched a career-best 11 points for the Bulldogs.
The Bulldogs used a 13-0 run midway through the first half to double up the Eagles, 24-12, with 10:08 left in the half. That margin grew to 21 points later in the period, and Georgia led by 20-plus points for the final 17:54 of the contest.
Scouting The Eagles
North Carolina Central is in its 16th season under head coach LaVelle Moton, who ranks among the greatest players and coaches in program history. The 1995 and 1996 CIAA Player of the Year, Moton is No. 3 among career scoring leaders for the Eagles with 1,717 points. As a coach, he has led NCCU to four NCAA Tournament appearances and an NIT bid.
The Eagles return six letterwinners from last year's team, which finished 18-12 overall and 10-4 in the MEAC.
Po'Boigh King leads a quartet of Eagles averaging double figures on the young season at 18.0 ppg. In addition, Ja'Darius Harris is chipping in 16.0 ppg, and Perry Smith Jr. and Josh Smith both as contributing 10.0 ppg. No less than 13 Eagles are currently averaging double-digit minutes in playing time.
---
Jump To Today's Discussion Thread