Jump To Top of Page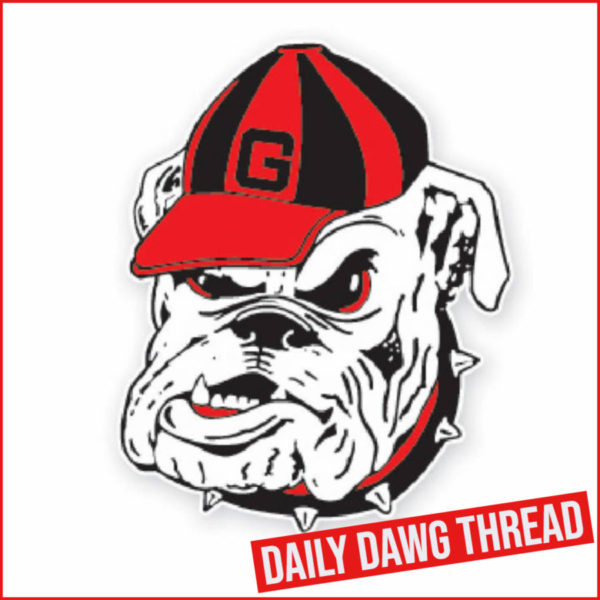 Video/Transcript: Kirby Smart's Tennesse Media Day Presser
Opening Statement
"We're on to Tennessee. It's a really difficult prep week, probably the hardest one of the year in terms of trying to replicate what they do. They do a tremendous job, stressing you in all phases. They've always been good with Josh (Heupel) in terms of offensively, but I think what they've been able to do defensively this year, to me, is really impressive. They play really good defense, really good offense. The tempo is hard to match.
"And then their special teams, you know, that's the phase nobody talks about. These guys are really elite on special teams. You can tell they put a lot of time and effort into it. So, it's a huge challenge. When you go on the road in the SEC, I say it all the time. Doesn't matter who, where, when. Doesn't matter anything about anybody's record. Only thing that matters is you're playing on the road in the SEC in a really tough environment, and the prep for that is kind of the challenge that our team has to embrace. You have to embrace — it's different when you go on the road in our league, especially when you go to play a team as talented at Tennessee is."
On stopping Tennessee's run game…
"You can't stop it with light boxes. They make it where you can't. You've got to be able to strike a man, get off a block. And football is so simple when it comes down to your ability to play block protection or block people. You know, like you either get blocked or you don't get blocked. And you've got to win a whole bunch of one-on-ones, if you don't have enough people in there, because they expose you quickly, and they're very physically tough. Their O line plays that way. Their backs are easily the best stable of backs we've seen this year in terms of the backs, the package of backs they have. And that includes the quarterback with the backs. So, it's a really tough prep. They do a great job. The box count is what it is. They know what you got. They know what you don't got. So, it boils down to who can strike a block and get off a block."
On the offensive line's improvement this season…
"Our O line has gotten better with the year. We've had games we've played better than others, but sometimes that has to do with the opponent you play. We're healthier. So, with health comes depth and the ability to play more guys. I think we stayed fresher in terms of the guys we rolled in and played, and there was a unity among that group of we can achieve together, and it's not really about us getting the credit; it's more about the backs getting the credit. But a lot of offensive line play is usually dictated by who you're playing against and how you play and those kind of things."
On the status of Julian Humphrey…
"I don't know how long it's going to be. He's got a dinged-up injury. It's an upper body injury that hopefully we're able to get him back from, but don't know how long it's going to be. There's a chance. You never know. But he's dinged up. So, I'm hoping we can get him back as soon as possible."
On Tennessee's defensive line…
"They got good players. They play really hard. They strike at the point of attack. They're aggressive. They're hard to move because they're big. And then they have elite pass rushers. When you got an elite pass rusher that you got people that can push the pocket, it creates sacks and things. So, they are very good defensively and a really big challenge, especially when you talk about the front. There's the rush, but then there's the controlling the line of scrimmage for your ability to run the ball. And they're good at both."
On C.J. Allen's performance against Ole Miss…
"Exactly like I expected C.J. Allen to do. He's already played this year; he's played, I think, almost every game. He's smart, intelligent, instinctive, athletic, great kid. So, he did what he's supposed to do, and he can play better, and he'll get even better this week."
On Brock Bowers' health and recovery…
"(Brock Bowers) didn't play every snap of every game anyway. So, I don't know, I mean, you'd have to look and see his snaps in the other games. I don't know. I'm sure he had more snaps in other games. But he's in good shape. He's conditioned. I don't know that he's 100 percent, but he's healthy and safe enough to play. And we're going to allow him to play as long as he wants to. And he wanted to go out there and compete and play, and I don't think it's a matter of how many snaps he can take. I think he'll be fine."
On Kendall Milton and Daijun Edwards' running styles…
"I don't know that I can answer that one. We play backs that have different running styles. I think both those guys are really good backs. One's bigger and one's a little bit smaller. They both have good vision. They both have great toughness. But I can't speak to how the defensive guys prepare to it."
On the run game…
"It's all relative. You got to see Andrew (Paul) and (Roderick Robinson II) because the game was more in hand. They got an opportunity to go out and show what they've done, and we've got some games in the last that hasn't happened. It's relative to how the defense plays us, you know. And these guys are really tough to run the ball on. So, we're going to have to find ways."
On all the in-game recognitions on Saturday …
"I'll be honest with you. I didn't see much of it. The only one I noticed of everybody was Coach (Mark) Richt at one time. But in the middle of the game, I'm thinking about what we could do to stop Ole Miss and what we can do to score points. I'm not enjoying the moment like you guys are."
On Mykel Williams and how he has developed as a leader …
"(Mykel Williams) been a really good leader for us. He didn't get to do — he didn't get to show the improvement he would like to in the spring because he didn't get to go through all the spring. So, he came into camp coming off a summer injury, and he didn't get to practice as much in fall camp in spring. So, I was really pleased when he came back how much he asserted himself into getting in shape, conditioning shape. I actually think he's just now starting to play his best football. The last two to three weeks he's been able to shoulder a little more burden of the snaps and moving quick, playing with speed. He's a really good leader. He understands our defense, and he really studies offenses really hard to know their tendencies. And he's been a great addition for us and played even better this year than last."
On Dylan Fairchild …
"Yeah, he's gotten better. (Dylan Fairchild's) a guy that grew up, played a year on the scout team, worked as a two most of the year, and he got to play in a lot of games last year where the margin was great enough late to get in. It's like your ability to do that brings your team along faster. So, all that time last year made him better this year, and he's played well this year with the injuries we've had. He got to jump in and play. And he and Micah (Morris) have done a really good job of sharing that spot, and really pleased with the way Dylan is playing."
On Nazir Stackhouse and what he means to this team …
"(Nazir Stackhouse's) worked really hard. We've challenged him. Early in the season didn't know if he was playing as well as he was the year before when he was hungrier, it was his first time starting and doing those things. And he's answered the bell here lately. He's really focused on his condition level, and he's come in and run extra. He knows the weeks we've got, last week and then the next weeks ahead, the tempo is a factor. So, I love the fact he's embraced in getting in the best shape of his life so he can play his best football towards the end of the year."
On how C.J. Allen and Raylen Wilson played on Saturday …
"We talked about C.J. (Allen) already but thought Raylen (Wilson) played well. He had — I don't know what the snaps were, but he had some plays that we wish he could get over, but he also had some really good keys. He's a physical kid. He's a great blitzer. He's going to be a really good football player the more he plays. So, I think that game at least gives them some confidence, and it almost — because Ole Miss doesn't go the same pace as Tennessee, it gives them a good, hey, this is a window into what this is like, but now this is going to be twice as fast, and they're really good at running it. Now, Ole Miss had really good backs. Tennessee has got really good backs. So, there's some carryover there in terms of alignment assignment, but not necessarily the pace."
On the importance of being in the present moment and not focusing on past success …
"It's a challenge. I mean, it's a challenge we accept. It's part of the passion you have for the job is to reinvent yourself every week and not succumb to the stuff that's out there. And it's something we take a lot of pride in, and our players believe in what we tell them. That's the number one thing. You've got to have the trust of the players, or your messaging doesn't work. The messaging is that we're trying to find the best version of ourselves, and every week we're trying to find the best version of ourselves. And that doesn't change based on who we play."
On Georgia's success on the road during his tenure …
"You've got to find ways to run the ball. You can't sit there and think you're going to be able to just throw it every down and win the game. You've got to win the line of scrimmage. The keys to winning on the road are the same as keys to winning at home. It's just more difficult. I mean, it doesn't change. The game doesn't change. You've got to be able to take a punch. You've got to be able to take momentum changes. But the people in the stands aren't playing in the game. So, the outside elements of all the undisciplined penalties and all those things, we try really hard to avoid those when we go on the road, because they're self-inflicted wounds sometimes. But that's the challenge. The challenge is win the line of scrimmage, win the turnover battle, win the explosive battle. And you do that by blocking and tackling people."
On Carson Beck's performance week to week and the latest on Jamon Dumas-Johnson …
"I thought (Carson Beck) started well, and he's playing good football now. He was playing good football then. He's just got more experience and more confidence, but I don't know that that's anything different than you would see. Because I think he's got good experience and good confidence. In terms of (Jamon Dumas-Johnson), again, we're trying to get him back."
On Dolly Parton attending Saturday's game and last year's game …
"I do know who Dolly Parton is. I got parents that watched the "Grand Ole Opry." Was not aware she was going to attend the game."
On keeping the focus on the team…
"We focus on us every week. Has nothing to do with last year's game. And every time we play Tennessee, it'll probably be 3:30 CBS or 7:00 ESPN. I mean, it's a big game every year we play Tennessee, because it's a big game. They're a good program, and we're a good program, and the two are going to match up. So as far as our focus on it, our players respect the hell out of Tennessee. They know how hard it is to play them. We had to play them up there two years ago, and it's tough. It's a tough prep. So, we'll be focused."
On Tennessee wide receiver Squirrel White …
"It takes great prep to prep for all their wideouts, and the thing that makes it hard about their wideouts is their run game. So, the run game is just incredible what they're able to do. And then off of that comes the pass game. So (Squirrel White's) a great player. We recruited him. He's really fast. He's dynamic. He's gotten better with his age, and he's played a major role for them in terms of run after catch and vertical speed."
On what stands out about Tennessee quarterback Joe Milton …
"Elite arm talent, really, really good athlete. You know, sometimes at DB you're looking for recovery, so I can close and get a ball out because maybe the ball is not there, but the ball gets there .5 seconds faster, and in the game of football .5 seconds is an eternity. It's two, three steps, and (Joe Milton's) elite at doing that. They create run game with him. So, they get an extra hat in the run game, which we'll see. And they're good at doing it."
On Len'Neth Whitehead …
"(Len'Neth Whitehead) doing great. He's been scout team player of the week a couple times in terms of the scout special teams units he plays on. He's very intelligent. He gives us a great look and a great picture in terms of effort and really proud of what he's been able to do."
On Daylen Everette …
"Daylen (Everette) is very confident. He plays against really good wideouts every day in practice. We do one-on-ones. We do reps every day. I've got a lot of confidence in Daylen to be able to make plays on the ball, and he's made plays on the ball. He made an incredible play against Auburn. And those are plays that sometimes you make them, sometimes you don't. They're 50/50 balls. We want to win more than we lose. There's a lot that he has won, and some that he's lost. But doesn't mean — a lot of it has to do with how your other corner is playing, too, and we got another corner that's playing well, playing good. So, I'm really proud of where Daylen is. He's a really good tackler, and he's physical. He's heavy handed. He's intelligent. He understands things. So, he's a guy that's going to keep getting better with playing time."
On if Aussie style punting is challenging …
"Well, it's for everything. Yeah. It's the hang time, the fakes, the op time. The punter is really elite at what he does, because very few people can rub you both directions, and he's got an ability to kick left-footed, right-footed, go both ways. It just makes you have to defend more grass, and they do a really good job of that."
On Nyland Green and AJ Harris …
"Both those guys do a good job. Daniel Harris, A.J. Harris, Chris Peal has done a good job. Nyland (Green) has done a good job. Those guys all continue to get work. We get really good quality work with them each and every day against our guys and against the opponent work."
---
Video/Transcript: Dylan Fairchild and Mikel Williams Interviews – November 13, 2023
On rotating the offensive line…
"I thought it helped us a lot. I think we do a really good job of playing for each other. Being able to do that with guys splitting time, I think that speaks a lot about our line as a unit. We're really connected."
On how the offensive line played against Ole Miss…
"I think it was good. It was to our standard. 300 rushing [yards] is a good number, but we just have to keep it rolling. Put this game to bed today and try to keep going."
On Georgia on the road this season and travelling to Tennessee…
"We've started slow in some games playing on the road and (Tennessee) does start fast. Their home stadium is a great environment, and they do a good job of using that 12th man mentality. We just have to do what we do, practice how we practice and just prepare."
On what it takes to start as Georgia at as a freshman…
"Focus and attention to detail. You do those two things and you come in with the right attitude, ready to work, you should be fine."
On what he's learned from DL Nazir Stackhouse…
"(Nazir Stackhouse) is a funny guy. I've learned a lot of great things from Naz. Simply how to strain, how to push through. He's been showing up a lot recently and he deserves it. He's been working hard. Most of the defensive line, really all of us, we stay out here and run extra every practice. He's been right there with us. I'm glad to see it pay off for him."
On the impact of senior leadership…
"It's meant a lot. All my seniors: Zion Logue, Tramel Walthour, Nazir Stackhouse. They mean a lot. I've a learned a lot from them. I've learned how to be more of a vet from those guys. I really appreciate everything they've taught me."
On the energy from having returning players at the game…
"It was great. We were talking about it in the locker room before. Nolan (Smith) was in there trying to get us hype being Nolan, running around screaming. We said, 'There's no way we're going to lose this game.' Having the guys like Jordan Davis and Malik Herring, all those guys giving us leadership and telling us little things like rip and reach, little techniques. It helps a lot being able to look to them for mentorship."
---
WBB: UGA Soars 85-59 vs. Georgia Southern
A 16-1 scoring run in the third quarter propelled the University of Georgia women's basketball team past the Georgia Southern Eagles, 85-59, before 2,109 spectators Monday evening in Stegeman Coliseum.
Trading points, neither team built a lead until six points from Taniyah Thompson fueled a 6-2 run for Georgia (2-1) to take a 12-8 advantage. With three minutes remaining in the first period, the Lady Bulldogs sank five uncontested points for a 17-10 lead.
A pair of baskets and a triple from De'Mauri Flournoy fueled a nine-point lead to open the second quarter. Georgia Southern (2-1) worked to close the gap and get within five, 19-24. Five points from Javyn Nicholson gave life to a 9-0 scoring run as the Lady Bulldogs built a 14-point lead, 33-19, with less than three minutes remaining in the half. A pair of free throws from Flournoy allowed Georgia to take a 35-22 lead into the locker room at halftime.
Short scoring runs from both sides allowed Georgia to keep its lead by 10 midway through the period. Seven free throws boosted an 16-1 scoring run late in the third quarter. Two technical fouls by Georgia Southern allowed the Lady Bulldogs to grab a 61-38 lead and carry it into the final period.
The Lady Bulldogs continued their offensive efforts, adding 24 points to their lead as Stefanie Ingram tallied six points to lead Georgia in the final frame. Back-to-back layups from Fatima Diakhate and a pair of free throws from Zoesha Smith solidified the Lady Bulldogs' lead for an 85-59 victory.
Storylines from Yesterday's Game
Coach ABE's career win total moved to 396.
The Lady Bulldogs utilized a new starting lineup for the first time this season, featuring Ingram, Flournoy, Asia Avinger, Jordan Cole and Destiny Thomas.
Georgia tallied 13 blocks on the evening, tying for the third-most in program history.
Georgia posted its best opening quarter, shooting 44 percent from the field.
The Lady Bulldogs used a 14-1 scoring run in the third quarter to build a 21-point lead, the largest lead Georgia has had this season.
Georgia sank 26 free throws.
Georgia had at least three players score in double figures in every game this season. Flournoy and Javyn Nicholson have been included in all four contributions.
The Lady Bulldogs forced 16 Eagle turnovers, the most forced by Georgia this season
Georgia posted 10 steals, the most since facing Florida State in the NCAA Tournament last season.
Career Highs/Player Superlatives
In her first start as a Lady Bulldog, Thomas grabbed Georgia's first five points.
Thompson scored nine of Georgia's 17 points in the first quarter, setting a new season high for the 5th-year senior. She finished with 13 points.
Flournoy posted 13 points, reaching double figures for the third-straight game to open the season. She tallied a career-high eight free throws in her scoring effort.
Nicholson recorded her second double-double of the season and 10th of her career, tallying team highs of 14 points and 14 rebounds. The 14 rebounds match her career high.
Jordan Cole finished with four assists, tying her career high, six points and four boards.
Ingram made her first career start, tallying six points, grabbing two rebounds and dishing out two assists.
Diakhate notched a career-high 10 points and led the team with four blocks, the most since Nicholson tallied four against South Carolina last season.
Ingram made her first career start, recording career highs in points (6) and assists (2).
Chloe Chapman had six assists on the evening, tallying the most by a Lady Bulldog this season.
---
CJ Allen Named SEC Freshman of the Week
Georgia true freshman inside linebacker CJ Allen was named the Southeastern Conference Freshman of the Week following his performance versus No. 9 Ole Miss, according to a league announcement Monday.
Allen is the first Bulldog defensive player to earn the honor since Malaki Starks garnered the award after the win over No. 1 Tennessee last year.
This marks the 10th SEC weekly honors for the Bulldogs this season. Junior C Sedrick Van Pran was named the SEC Offensive Lineman of the Week on Sept. 18 for Georgia's first weekly honor this season. Junior ILB Smael Mondon (Defensive Player) and freshman PK Peyton Woodring (Freshman) earned the honors after the road win over Auburn. Woodring was again named the league's Co-Freshman after the win over No. 20 Kentucky while junior QB Carson Beck was the SEC Co-Offensive Player of the Week. Woodring won his third straight Freshman honor after the win at Vanderbilt. Junior WR Ladd McConkey garnered SEC Offensive Player of the Week honors for the first time after Georgia downed Florida. Senior DL Nazir Stackhouse (Defensive Lineman) and Woodring (Special Teams) were honored after the Bulldogs' win over No. 12 Missouri.
Allen, a native of Barnesville, Ga., led the Bulldogs in tackles with nine stops, including a sack, during his first start filling in for the injured Jamon Dumas-Johnson. He was part of a unit that held the Rebels to just three points in the second half.
---
Carson Beck, Brock Bowers and Malaki Starks Named Semifinalists for National Awards
Georgia junior tight end Brock Bowers and junior quarterback Carson Beck have been named Maxwell Award semifinalists while sophomore safety Malaki Starks was included as a Chuck Bednarik Award semifinalist, according to announcements Monday.
Bowers was also a semifinalist last year for the Maxwell. The Bulldogs' have had two Maxwell winners in program history: Charley Trippi (1946) and Herschel Walker (1982). Current Las Vegas Raider Christopher Smith was a Bednarik semifinalist in 2022 and both David Pollack (2004) and Jordan Davis (2021) have garnered the honor.
Bowers, a native of Napa Valley, Calif., leads the Bulldogs in receiving with 44 catches for 601 yards and five touchdowns in only eight games played this season. He also has six carries for 28 yards and a score during Georgia's 10-0 start.
Beck, a native of Jacksonville, Fla., has completed 231 of 320 passes for 3,022 yards and 18 touchdowns during his first season starting for the Bulldogs. He is on a school record pace for completion percentage and his 72.2 mark is ranked sixth nationally.
Starks, a Jefferson, Ga., has 33 tackles and two interceptions during his second year starting for Georgia. He has helped the Bulldog defense rank sixth nationally giving up only 15.6 points per game.
---
Jump To Today's Discussion Thread