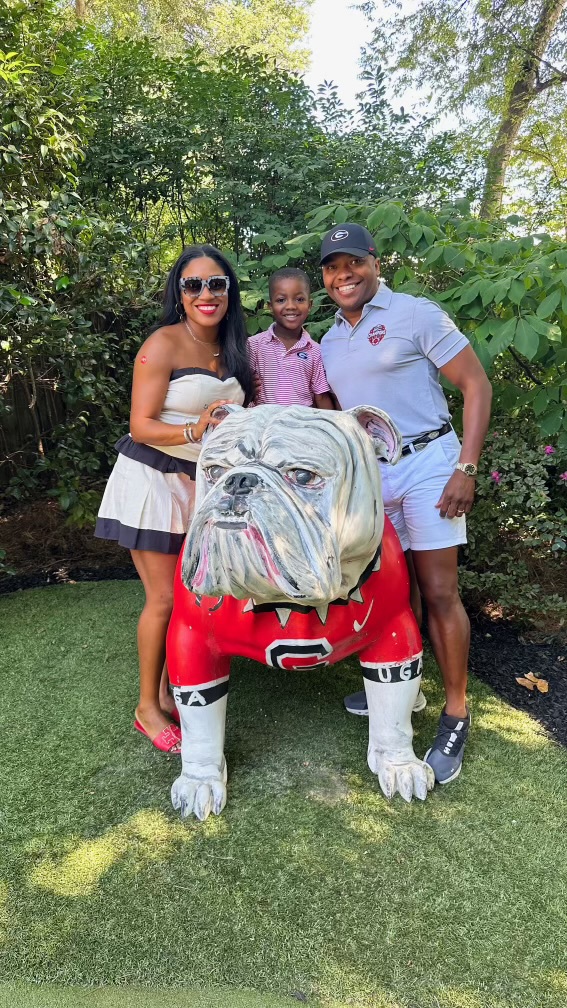 Name: Corey Dortch
Family: Amelia Hines Dortch (Grady College of Journalism and Mass Communication, 2006; SPIA 2012) and James Dortch (UGA Class of 2040)
Hometown: Augusta, Georgia
Current Town: Atlanta, Georgia
What Years at UGA: 1999-2003; 2003-2005; 2007-2011
School/Degree: College of Agricultural and Environmental Sciences, BSA; Mary Frances Early College of Education, Med; Mary Frances Early College of Education, PhD
Profession: Entrepreneurship and Executive Search
Accolades: Vice President, UGA Alumni Board; UGA 40 Under 40 Class of 2012; Gridiron Society; Sphinx Club; Blue Key Honor Society; Leadership Georgia Alumnus; Leadership Buckhead Alumnus
What life lessons did you learn while at UGA? 
Life is all about the relationships.
What professor did you most admire? 
Professor Thomas Dyer – Professor Dyer encouraged his students to be curious about the history of higher education, learn how higher education impacted and was affected by societal norms of the time and challenged us to be leaders who told the whole truth about our cultural progression and the obstacles that still exist.
What do you consider your greatest achievement? 
Convincing my (now) wife to go out with me for a second first date (eight years later. . .).
Which historical figure do you most identify with? 
Nelson Mandela.
Who are your heroes in real life? 
My parents.
Quote to live by: 
"And let us not grow weary in doing good, for in due season we shall reap, if we do not give up." -Galatians 6:9
What is your idea of perfect happiness? 
Thankful contentment for the blessings we enjoy.
What is your most marked characteristic? 
Extraversion.
What do you most value in your friends? 
Honesty – keep it real with me.
If you could change one thing about yourself, what would it be? 
RBF – Resting Bulldawg Face.
Who are your favorite writers? 
Toni Morrison: the depth of her characters and how one can find themselves identifying with many of them simultaneously; Shakespeare: the things he wrote long ago are still 'living' and applicable to today's society.
Fave social media and who to follow? 
Instagram – GQ and their subsidiaries.