Jump To Top of Page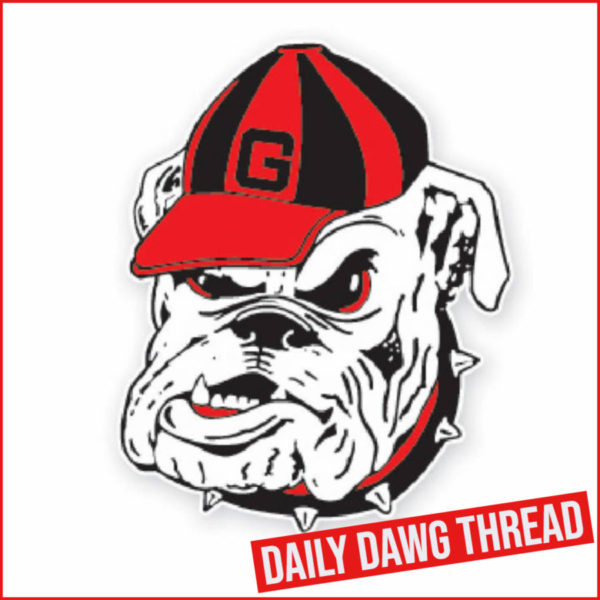 Kirby Smart, Brock Bowers and Carson Beck Interviews – Georgia vs. Tennessee 2023
---
2023 Georgia vs. Tennessee Stats and Highlights
*Summary Of The Offense: Georgia finished with 472 yards of total offense on 71 plays in a 38-10 win.The Bulldogs were 5-for-5 in the Red Zone with 5 TDs.In the first half, Georgia posted 284 yards of total offense on 39 plays to build a 24-10 advantage.
*Junior QB Carson Beck posted another solid showing, going 24-for-30 (80%) for 298 yards and 3 TDs. He moved up to 5th for Most Completions in a Season for a Bulldog now with 255. For the year, he is on pace for a school mark for Completion Percentage now at 72.9% as he's 255-for-350. The mark was set by Stetson Bennett last year at 68.3%
*Also for the game, Georgia was 9-for-13 or 62% on 3rd Downs as the Bulldogs came in leading the nation in that mark at 56 percent.
*After trailing 7-0, Georgia scored 24 unanswered points on four of its five possessions in the first half. Down 7-0, Georgia's first drive went 51 yards on 11 plays, ending with a 42-yard field goal by Peyton Woodring to make it 7-3. On its second possession, Georgia took a 10-7 lead, going 65 yards on nine plays in 5:04. The drive was capped by Dillon Bell with an 18-yard TD pass to Marcus Rosemy-Jacksaint. It was the first TD pass by a Bulldog WR since Terry Godwin to Malcolm Mitchell for 44 yards in the 2016 Taxslayer Bowl. It marked the first TD pass by a non-QB since Kenny McIntosh to AD Mitchell for 18 yards in the 2021 Orange Bowl vs Michigan.
*In the first half, sophomore WR Dillon Bell threw an 18-yard TD pass and had a 9-yard TD catch to help build an early advantage.
*Bell finished today with one rush for 4 yards plus had five catches for 90 yards, both career highs. In the 2nd half, Bell had a 25-yard kickoff return.
*Junior TE Brock Bowers tallied seven catches for 60 yards and a TD. His TD made it 24-7. For his career, he has moved up to fourth in school history with 170 catches while his 2,485 yards checks in at fifth. His 26 career TD catches ranks second in school history.
*Senior RB Kendall Milton was the leading rusher with 66 yards on 14 attempts including a 15-yard score to make it 38-10. Senior Daijun Edwards had 34 yards on 11 carries. Junior WR Arian Smith had a career-long 33-yard rush.
*Jacksaint had a career-high 7 catches for 91 yards and a career-high 2 TDs.
*Defensive Review: UT ended the game with 277 yards of total offense on 55 plays. UT finished 2-for-11 on 3rd Downs and 1-for-2 on 4th down.
In the first half, the Vols tallied 10 points, finishing with 188 yards of total offense on 26 plays. UT finished the half 1-for-5 on 3rd down.
*On the first play from scrimmage, Jaylen Wright went 75 yards for a TD for a 7-0 lead. UT ended the game with 130 rushing yards.
*UT went three-and-out for 7 yards on its second and third possessions and ultimately punted on their next four before finishing with a field goal.
*Up 38-10 with 8:52 left in the contest. the Bulldogs had a goal-line stand at the UT 4.
*The leading tacklers today were senior Tykee Smith with a career-high 10 while junior Javon Bullard had six.
*Sophomore Mykel Williams registered a sack, his fifth of the year.
---
Soccer: Georgia Faces Clemson in NCAA Sweet Sixteen Today
INSIDE THE SERIES
Overall: Clemson leads 9-3-1
In Athens: Clemson leads 4-1-1
In Clemson: Clemson leads 5-1-1
Neutral: Georgia leads 1-0-0
Last Meeting: T, 1-1 (Sept. 10, 2023 – Athens, Ga.)
Current Streak: T1
GF / GA: 14 / 23
QUICK KICKS
Second Time with the Tigers
Fourth-seeded Georgia plays in the NCAA Third Round for only the second time in program history as it takes on Clemson Sunday. In the Bulldogs' previous Sweet 16 appearance in 1998, they fell at Dartmouth, 2-1, closing out the careers of the program's inaugural senior class. Sunday's match is the second meeting this season between Georgia and Clemson, with the teams playing to a 1-1 draw on Sept. 10 in Athens. Redshirt freshman midfielder Summer Denigan scored her first career goal in the 50th minute before Emma Wenner equalized in the 70th minute. Additionally, this will be the third NCAA Tournament meeting between the schools with Clemson prevailing, 1-0, in the 1997 first round before Georgia won, 2-1, in the 2003 first round. This will be Georgia's ninth tournament match against an ACC opponent, the most of any other opponent (2-5-1).
Hawkeye Havoc
Georgia advanced to its second Sweet 16 in program history with a wild 3-2 victory over Iowa Friday in the Second Round. After the teams combined for three shots on goal in the first hour, a scoring barrage sent the match into chaos for the final third of play. In the 60th minute, Nicole Vernis deposited a terrific cross from Virginia Odom, the first assist of her career, but Iowa responded two minutes later with the equalizer. Soon after, Taylor Rish took advantage of a fallen Hawkeye defender to post her first goal of the season, followed later by a score by Denigan. Despite a late goal from Iowa, Georgia was able to hold on and advance in the tournament.
A Stout Schedule
Georgia has faced one of the nation's toughest schedules in 2023, beginning with a road match against No. 1 UCLA, followed by contests with ranked UCF, Clemson, Alabama, Arkansas, and Kentucky squads. Georgia is also the only Power 5 program in the country to face an opponent from each of the other four leagues. The schedule currently rates as the fifth-toughest in the nation with an opponent winning percentage of .641.
Dawg Bites
· Following five losses by the conference on Friday, Georgia and Mississippi State remain the only SEC teams remaining in the tournament. Both teams have matched program bests with Sweet 16 appearances.
· With a win over Clemson, Georgia would post two wins over top-10 opponents for the first time in program history.
· The Iowa win extended Georgia's unbeaten streak to six in a row, following a seven-match streak earlier in the season. This is the second-consecutive season with two unbeaten streaks of five or more matches.
· The SEC Championship victory was the 300th win in program history. Also, this year's team has eclipsed the 2007 team for most postseason wins in a season (5) and the 1997 team for most non-conference wins (9).
· Nicole Vernis has converted three penalty kicks this season, the most for a Bulldog since Alexa Newfield went 5-for-5 in the 2011 season.
· Junior defender Jessie Dunn remains the iron woman among Georgia field players, tallying 90 minutes in 19 matches this season. Dunn has played a full 90 in 27 of her last 31 matches, including 110 against Texas A&M, and now leads the team in consecutive starts at 30 following Ellie Gilbert's season-ending knee injury against Tennessee.
· With the Iowa win, Georgia improved to 10-1 this season when scoring twice, while the win brought it to 10-2 in one-score matches. Georgia also holds a 8-1 record this season when leading at the half. In all five of the Bulldogs' ties, the score was knotted at the half (1-1-5).
· Goalkeeper Jordan Brown has now entered the program's top 10 in saves, shutouts, starts, and minutes, and currently has the third-lowest GAA in program history (0.95).
---
Jump To Today's Discussion Thread