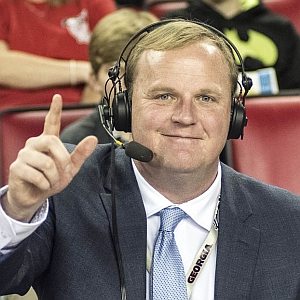 There are just two weeks remaining in the regular season, and the fight for those precious four playoff spots is hot. The five major conference undefeated teams all won, and they are all 10-0. The pressure mounts every single week. The margin for error is razor thin. The most anticipated games this coming week will be in Corvallis and Knoxville.
1. Georgia – The Bulldogs were extremely impressive in a 52-17 victory over Ole Miss, improving the two-time reigning national champions to 10-0. Georgia has a tough road test Saturday, venturing to Knoxville for a date with the upset-minded Volunteers.
2. Ohio State – The Buckeyes took care of struggling Michigan State 38-3 to up the record to 10-0 on the season. Ohio State takes on Minnesota in a battle of Big Ten originals on Saturday. The big one with Michigan looms. The Buckeyes defense is playing great.
3. Washington – The Huskies are having one of those charmed seasons. Washington has a fantastic team and there is some mojo working in Seattle. The Huskies beat Utah 35-28 to improve to 10-0. Their tough sledding continues at Oregon State Saturday.
4. Michigan – The Wolverines put down Penn State 24-15 in Happy Valley to make it 10-0 on the season. There is controversy surrounding Jim Harbaugh and the program, but they keep on winning. A tricky trip to Maryland awaits and then the big one.
5. Florida State – The Seminoles beat Miami 27-20, holding off their arch-nemesis's upset attempt. The Hurricanes have dealt Florida State a lot of heartbreak through the years. FSU is 10-0. North Alabama heads to Tallahassee Saturday then it's off to the Swamp.
6. Texas – The Longhorns jumped out to an early lead and then had to hold on to beat TCU 29-26. Just like with Kansas State, another bullet dodged. Be careful this week. Texas heads up to Iowa State, which has pulled off many an upset through the years.
7. Alabama – The Crimson Tide is playing as well as any team in the country right now. Jalen Milroe accounted for six TDs in a 49-21 win over Kentucky to clinch the SEC West. They have a tuneup with Chattanooga and then Auburn on the plains.
8. Oregon – The Ducks beat USC 36-27 to make it 9-1 on the year. Oregon is in the thick of the PAC-12 race and the Ducks still have playoff and conference title hopes. They'll try not to stub their webbed feet at Arizona State this week.
9. Missouri – The Tigers posted a resounding 36-7 victory over SEC East foe Tennessee to improve to 8-2 on the year. It was a great bounce back from a tough loss at Georgia. Now Florida comes to town and Mizzou has a shot at another signature win.
10. Oregon State – The Beavers blew away Stanford 62-17 to make it 8-2 on the season. Oregon State is tough and explosive. The Beavers host Washington on Saturday in a game that will have major ramifications. Then it's Oregon. What a finish!
11. Ole Miss – The Rebels fell to Georgia 52-17 in Athens this past Saturday. Ole Miss is 8-2, still in the running for a major bowl berth. Louisiana Monroe comes in for a tuneup visit before the Egg Bowl finale in Starkville.
12. Tulane – The Green Wave edged Tulsa 24-22 and sit at 9-1. Tulane's lone loss was to Ole Miss in September. They are in a good spot to once again be that Group of Five team in the New Year's Six Bowls. Next up is Florida Atlantic in Boca Raton.