Today's Contents – Click to Read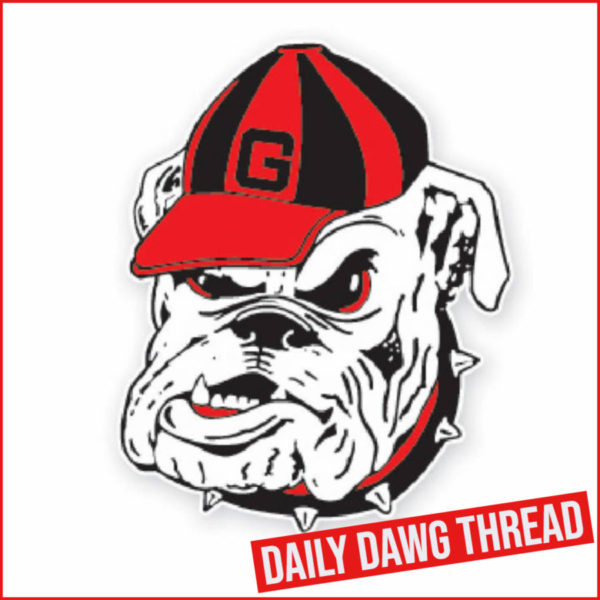 ---
Video/Transcript: Kearis Jackson and Darnell Washington Interview – October 05, 2022
On hurdling defenders…
"Honesty, I don't know what goes through my head when I jump up in the air. I look down and think, 'yea… It doesn't look too good from this point.' I don't know, it just happens."
On the support staff that helps with the mental side of the game and its importance…
"Drew (Brannon). He does a great job talking to us, talking to us about real-life stuff, personal stuff or anything that is on our minds. He just kind of helps us clear our minds. We try to keep ball with ball and personal with personal stuff. I feel like that is very important. When you go on the field, you want to play the best. If you're thinking about other stuff, that might get in the way of you playing your game. So, it is very important."
On the mentality in the locker room preparing for Auburn…
"We know the history about it (the deep south's oldest rivalry). Coach Smart shows us a clip a day of the rivalry, about this game. We approach it just as any other game, just how we approached it last year or the first game of the season."
Today's Contents – Click to Read
---
MBB: TV Appearances Added, Rider Game Date Changed
With the addition of two SEC Network matchups announced on Wednesday, six of the Georgia Bulldogs' non-conference games will be televised this season.
Georgia's home dates with Bucknell on Friday, Nov. 18, and East Tennessee State on Sunday, November 27, will air nationally on the SEC Network, the league office announced on Wednesday. In addition, road matchups at Wake Forest on Nov. 11 and Georgia Tech on Dec. 6 will air on the ACC Network and ESPN2, respectively.
Previously announced television contests include the Bulldogs' Nov. 21 game against St. Joseph's at the Sunshine Slam on CBS Sports Network and a Holiday Hoopsgiving date on Dec. 18 versus Notre Dame on ESPN2. Georgia could add another national TV date on CBS Sports Network if the Bulldogs advance to the championship of the Sunshine Slam.
In addition, Georgia's final non-conference game against Rider has been moved up two days to Wednesday, Dec. 28.
All of the Bulldogs' remaining games before SEC play will be available on SEC Network +, an HD-quality streamed version telecast available through the ESPN App and connected devices.
Single-game tickets for Georgia's 17 regular-season home slate will go on sale on Monday, Oct. 17 at https://link.edgepilot.com/s/87968512/xNKmqmmgjk69YgCq1WbZXQ?u=http://www.georgiadogs.com/mbbtix.
The Bulldogs are entering their first season under head coach Mike White, who has averaged more than 22 wins per season in 11 campaigns at Louisiana Tech (2012-15) and Florida (2015-22) and led those teams to postseason bids in each of the past 10 years possible.
White's initial roster at Georgia will feature a mix of five returning letterwinners – who accounted for more than 60 percent of the Bulldogs scoring last season – six transfers – including five who played on teams in the 2021 of 2022 NCAA Tournaments – and three freshmen.
Today's Contents – Click to Read
---
Jump To Comments