Jump To Top of Page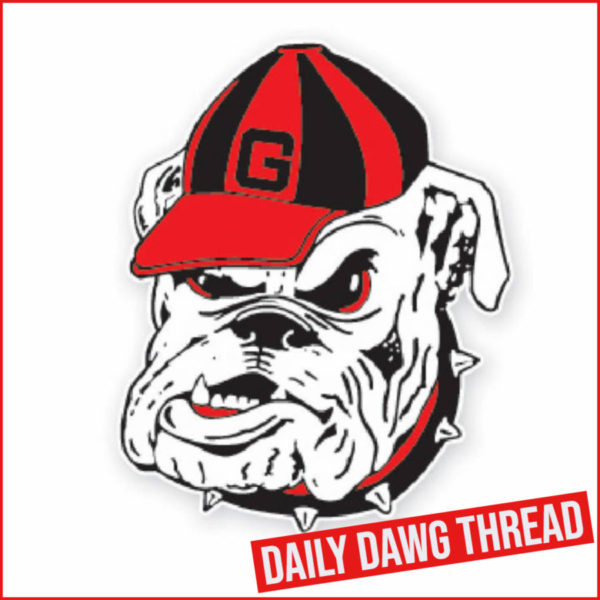 WGolf: Georgia opens play at the Illini Invitational today
The 54-hole event at historic Medinah Country Club will feature 36 holes of play on Monday and a third round on Tuesday.
"To me, it's just like being a professional golfer," head coach Josh Brewer said. "You play and you travel and then you tee it up again. It's what we try to train for at the end of the day – what professional golf looks like. When you're playing well, you definitely don't want a break. You want to keep playing. Now, we get a chance to show how much resolve we have coming off a quick turn time."
Last week, Georgia shot 14-under in finishing eighth in a stacked field at the Windy City Collegiate Classic that featured four top-10 and nine top-25 teams. The Bulldogs will stick with the same playing five, with fifth-year senior Caterina Don again anchoring the Bulldogs' lineup, followed by Kate Song, LoraLie Cowart, Napat "Jenny" Lertsadwattana and Isabella Holpfer.
Georgia is one of five top-25 teams among the 15 competing schools. No. 8 Ole Miss is the highest-ranked entrant followed by No. 11 San Jose State, No. 13 LSU, No. 20 Houston and the Bulldogs at No. 22. The other competing teams are Alabama, Illinois, Northwestern, UNC Wilmington, Ohio State, Oklahoma, Oklahoma State, SMU, TCU and Texas Tech.
Lertsadwattana is one of five newcomers on the Georgia roster this fall. She is a graduate transfer from New Mexico who finished 18th individually at the NCAA Championships last spring to lead the Lobos to their first top-10 finish since 1998. Lertsadwattana enjoys playing stiff competition.
"It's good to play against someone who's really good," she said. "I always like that. I feel more competitive when I play with a good player instead of a normal player. It's also helped me improve my game. I'll say 'oh my God. This girl hit the ball really close within 30-50 yards' so I think I have to improve on that to compete with her when I see her in the next tournament or in postseason."
Don has paced Georgia in each of the first two tournaments, tying for ninth at the Cougar Classic and then finishing eighth at the Windy City Collegiate. The fifth-year senior from Pinerolo, Italy, is a combined 15-under over six rounds.
The Bulldogs have been solid throughout their lineup to date. Of 33 individual rounds by Georgia golfers this fall, 21 have resulted in par-or-better scores. That has led to par-or-better team tallies in all six rounds as well.
Holpfer put together one of her best performances at Georgia at the Illini Invitational two years ago, shooting a career-low 5-under 211 tally en route to tying for sixth individually and leading the Bulldogs to the team title.
"I remember that, especially two years ago," Holpfer said. "I just like the course. When I step onto it, I feel comfortable. I know it's a shorter course, so I know I'll have a lot of shorter irons or wedges into the greens. Definitely putting will be important. I was proud of my putting last week because over the summer I had been struggling with that a lot. I felt really confident at the last tournament with my putting, and I also sank some longer ones."
Monday's play will feature a 9:30 a.m. ET shotgun start, with the Bulldogs paired with Illinois and San Jose State for the first two rounds. Those teams will tee off on holes 1-3, with live scoring available via golfstat.com.
---
Photo/Video Highlights: UGA 51, UK 13
Photos
Watch a fullscreen slideshow
HERE.
Box Score
Video Highlights
---
Jump To Today's Discussion Thread