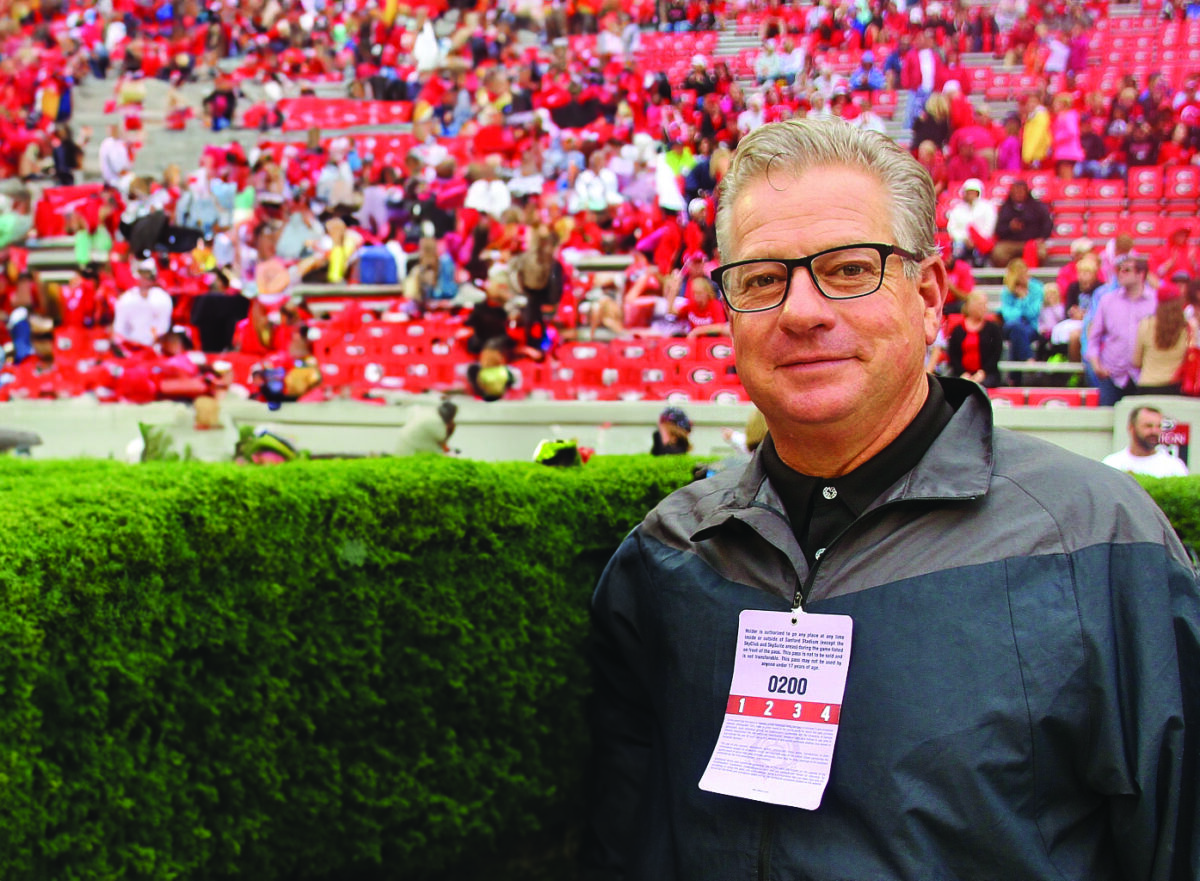 Offensive Player
Carson Beck – As each game gets bigger, Carson Beck gets better. The 6-4, 220-pound junior out of Jacksonville, Florida has had the starting position with the University of Georgia for six weeks and he continues to get better each week and each challenge that comes across his face mask. Saturday's performance against a Kentucky defense was his best yet. Carson controlled the offense and got the Bulldogs off to a fast start against a very formidable defense. His accurate passes and his cool demeanor on the field enabled Georgia to attack with many different weapons. The stats – 28-for-35 for 389 yards and four touchdowns. Those kind of numbers enable Georgia to get many players involved, which they did and it was just too much for Kentucky to handle.
Defensive Player
Jamon Dumas-Johnson – After a tough week versus Auburn stopping the run, the junior linebacker from Hyattsville, Maryland called for the defense to step up and that is exactly what happened. JDJ challenged the defense to get back to Junkyard Dawg defense and that's what they did onSaturday versus Kentucky, limiting their total offense to 183 yards. JDJ was the leader in the trenches as they shut down Davis, who had 280 yards the week before. An intense Bulldog defense limited Davis to 56 yards on 15 carries. If Georgia is going to repeat, the defense needs to maintain this type of aggressive attacking defense and JDJ will lead that charge.
Special Teams Player
This week my special team player will be the entire field goal team. The reason I am not going to put Peyton out there by himself is because it has been a collective effort of all 11 guys on the field goal team to create a consistent scoring opportunity. It's easy to say Peyton got off to a shaky start, but with a new snapper, new holder and new protection upfront, it's a challenge to gain consistency and that is what has happened at UGA. That consistency took advantage of three opportunities against Kentucky to help Georgia score on their first six drives against Kentucky. When the field goal team goes in there and successfully converts three points it becomes very demoralizing to the opponent and that's exactly what we saw happen to Kentucky Saturday. It's a great team effort to make field goals and I know it doesn't happen with just a kicker and Peyton would be the first guy to tell you that.
UNSUNG DAWG OF THE WEEK
My unsung hero goes to the trenches. The big boys upfront on both the offense and defense were certainly the unsung hero Saturday against a very physical Kentucky team. These young men played a physical game, and when they do get physical, they usually go unnoticed. Saturday the offensive line stood up and imposed their powerful run game on a very stingy Kentucky defense. And likewise on defense, the Dogs in the trenches limited a Kentucky offense who had been running rampant throughout the SEC. When the trenches are Georgia's, the winning streak continues. Great job boys … excuse me, men.