Jump To Top of Page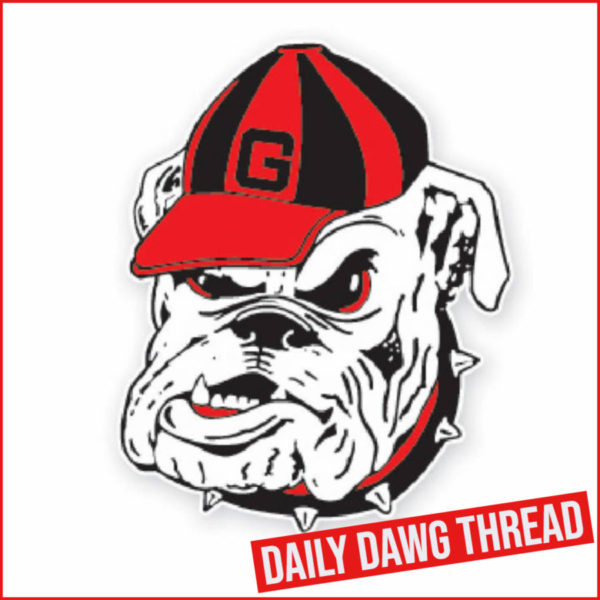 MTennis: Dawgs continue fall slate at the ITA Southeast Regional Championships hosted by Tech
The University of Georgia men's tennis team continues its fall slate at the Intercollegiate Tennis Association Southeast Regional Championships hosted by Georgia Tech on Oct. 12-16 at the Ken Byers Tennis Complex.
This marks the third of four fall tournaments scheduled for the Bulldogs. The team will be competing to earn spots at the sixth annual ITA National Fall Championships, the top fall event in college tennis with the top 32 singles players and doubles teams competing, held in San Diego on Nov. 1.
ITA Southeast Regional Championships Info
Date: Thursday, October 12 – Monday, October 16
Location: Atlanta, Ga.
Venue: Ken Byers Tennis Complex
Tournament Draw Info: https://gado.gs/azj
Tournament Central: https://gado.gs/azm
BULLDOGS BULLETIN
Draws and Schedule: Action will begin on Thursday at 7:30 a.m. ET with two qualifying rounds for singles and doubles. Freshmen Cyrus Mahjoob and Parker Mariencheck, the four seed in the qualifying draw, will play their opening match against Kennesaw St.'s Joel Gibson and Seru Tezuka at 8:30 a.m. Georgia will also have three freshmen playing in the singles qualifying draw. Parker Jacques and Davis Taylor's first matches will start at 11 a.m., with Jacques facing off against Florida's Borys Zgola while Taylor plays the draw's eight seed, Elias Shokry of Georgia Tech. Mariencheck will follow with a match against Seru Tezuka of Kennesaw St. at 12:30 p.m.
The main draw will get underway on Friday with two rounds of doubles and one round of singles. Saturday will see the round of 32 and 16 in singles, the doubles quarterfinals and consolation matches for both. The doubles main draw will conclude on Sunday with the semifinals and finals, with singles playing the quarterfinal matches as well. The event will conclude on Monday with the singles semifinal and finals.
What's At Stake: Individuals who make the finals of the main draw in either singles or doubles will earn a spot at the ITA National Fall Championships. The field for the event is comprised of 24 regional selections, two ITA wild cards and an ITA Cup wild card. The remaining spots in singles is for the Milwaukee Tennis Classic wild card and the four ITA All-American semifinalists. In doubles, the last spots are for ITA All-American champion and finalist as well as three at-large selections.
Past Success at ITA Regionals: Georgia will look to replicate its success from the 2022 ITA Southeast Regional Championships this weekend. Last year's event, hosted by Florida St. in Tallahassee, Fla., saw Bulldog representatives in the finals of both the singles and doubles main draws. Blake Croyder won the singles title over No. 7 Antoine Cornut-Chovnic, which led to his career-best ITA singles ranking of No. 21, while Trent Bryde and Philip Henning finished as the doubles runner-up.
Fantastic Fall: The Bulldogs have had an impressive start to the fall season, winning tournament titles in both of the two events the team has participated in thus far.
Georgia claimed the singles and doubles titles in the red draw at the Southern Intercollegiate Championships on Oct. 1. In an all-Bulldog singles finals, Thomas Paulsell earned a 6-4, 6-4, win over teammate Miguel Perez Peña to win the red draw singles championship. Paulsell has now won eight of his last 10 matches overall. In doubles, Ryan Colby and Niels Ratiu defeated Clemson's Noa Vukadin and Maxwell Smith, 8-6, in the doubles finals. Colby and Ratiu are now 4-1 in doubles this fall.
Prior to the Southern Intercollegiate Championships, Colby's Bulldog career got off to a strong start at the Longhorn Invitational, winning the tournament championship. A junior, Colby went 3-0 in singles with a pair of wins over top-25 players. He managed to beat No. 112 Loris Pourroy (FSU), No. 17 Micah Braswell (Texas), marking the highest-ranked win of his career, and former teammate No. 22 Peter Makk (USC) to end the weekend undefeated.
Perez Peña notched two ranked singles wins at the event as well. He beat No. 55 Youcef Rihane (FSU) on Sept. 22 for a new career-best singles win and notched a three-set victory against No. 63 Wojtek Marek on Sept. 24. The junior won 30 matches last year in singles, including 20 in dual match play.
New-Look Bulldogs: Georgia brings in six new freshman and a transfer to its 2023-24 roster. The team has enrolled five-stars Mahjoob and Taylor, four stars Jacques and Mariencheck as well as Belgium-native Niels Raitu. The Bulldogs also signed USC transfer Colby, who was a former blue-chip prospect and All-Pac 12 honoree. Freddy Blaydes, who has a career-high International Tennis Federation world juniors ranking of No. 117 and signed with the program last week, will join the team for the spring season.
Juniors Paulsell, Perez Peña and redshirt sophomore Filipe Costa are the only three players from the 2023 SEC regular season championship team still on the roster. Five of the remaining six used their final year of eligibility last season while Ethan Quinn opted to begin his professional career after winning the NCAA singles national championship in May.
---
Jump To Today's Discussion Thread